another work day down and another lunch out
Today was a good day got a fair bit done at work, and managed to get over my 10K step goal, which will hopefully counteract my lunch today, but I doubt it will but I will get to my lunch later in the post.
For the first day n a week or more the sun actually made a little bit of an appearance today and the rain took a break so apart from being cool it was a nice day for walking, most of the steps were between buildings for meetings and out to lunch, took a couple of shots with my camera but not to many.
But as I like when I can to add a photo taken with my camera to start the post I will make this another then and now post with photos of spots that @bozz visited when he came to NYC a while back,
This time the subject s te Met life building as seen from Park Ave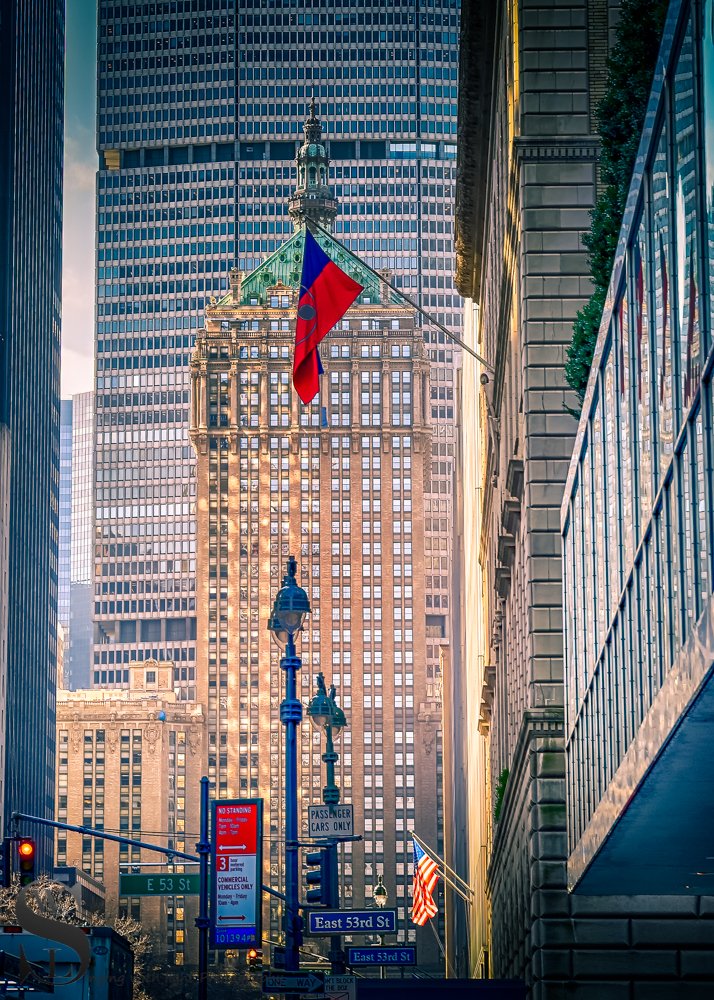 Sony A7iii 75mm F8 1/100 Sec ISO 100
Click here to view larger



And here is the Photo @bozz sent me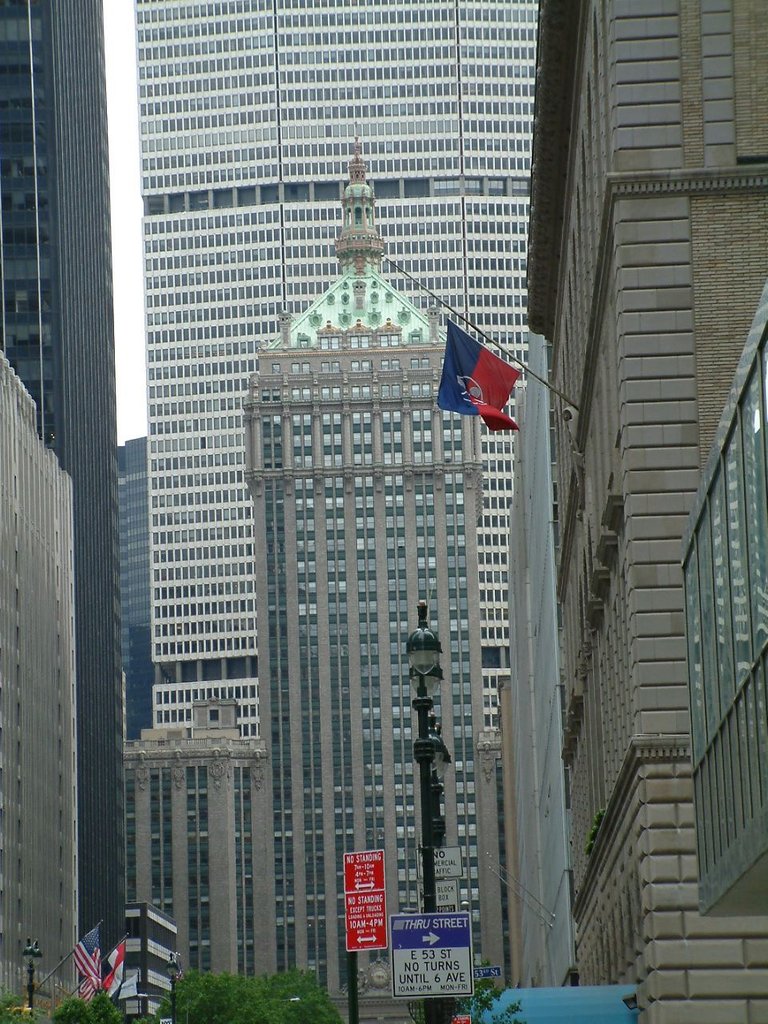 The following shots were taken with my iPhone on various walks today
Telecommuting a couple of days a week at the moment as I approach retirement I am loosing track of what day it is sometime, when I walked through the Dag Hammarskjold Plaza I was reminded it was Wednesday seeing the Farmers Market setup, over the winter months the number of vendors is a lot less than in summer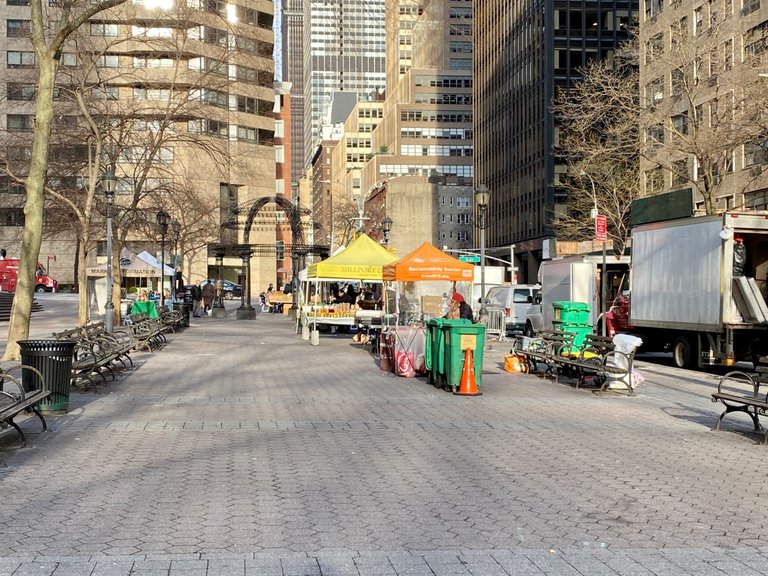 iPhone 11 Pro
Click here to view larger



I had lunch today with a colleague and i got to the restaurant a bit early, well I always do I hate keeping expletive waiting so am always early, which drives my wife nuts sometimes as she likes arriving on time not early and waiting, but i digress as I was early I walked down tot he east tiver to enjoy this view for a few minutes effort hading back to the restaurant.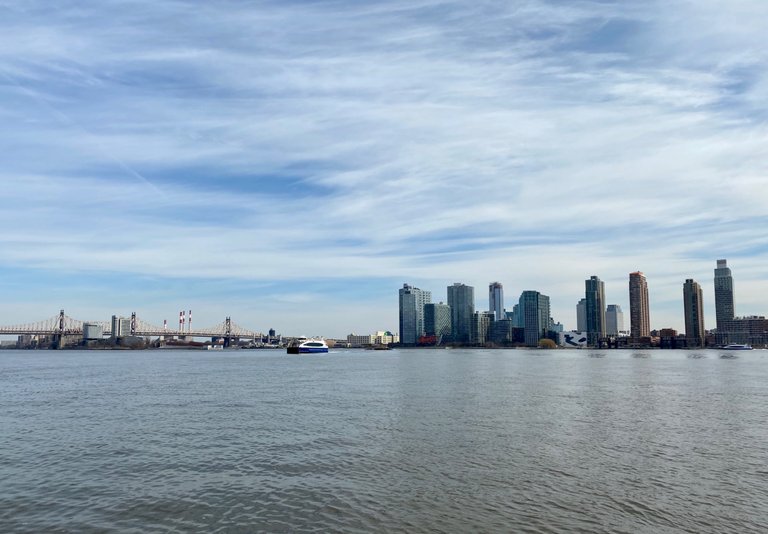 iPhone 11 Pro
Click here to view larger



And a shot of the water Feryr as it was coming into the stations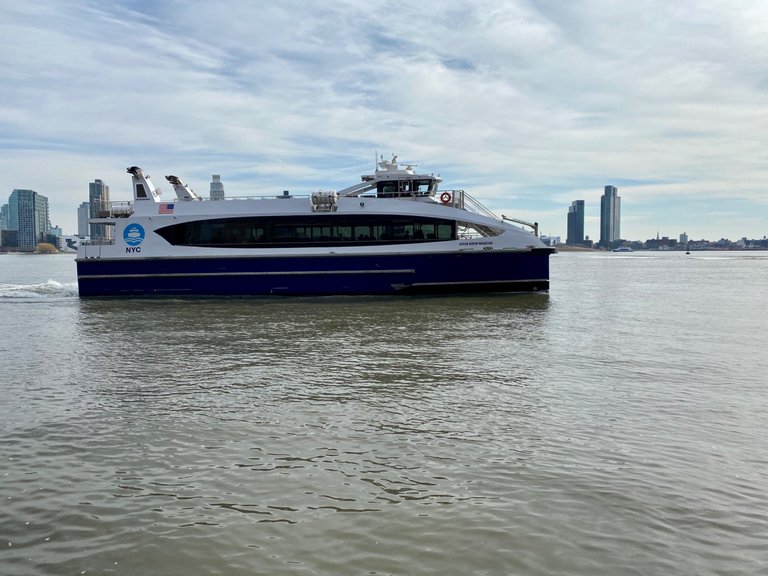 iPhone 11 Pro
Click here to view larger



To get to this little park where i took the last two shots you have to walk under the FDR Highway and this is where i walked through under it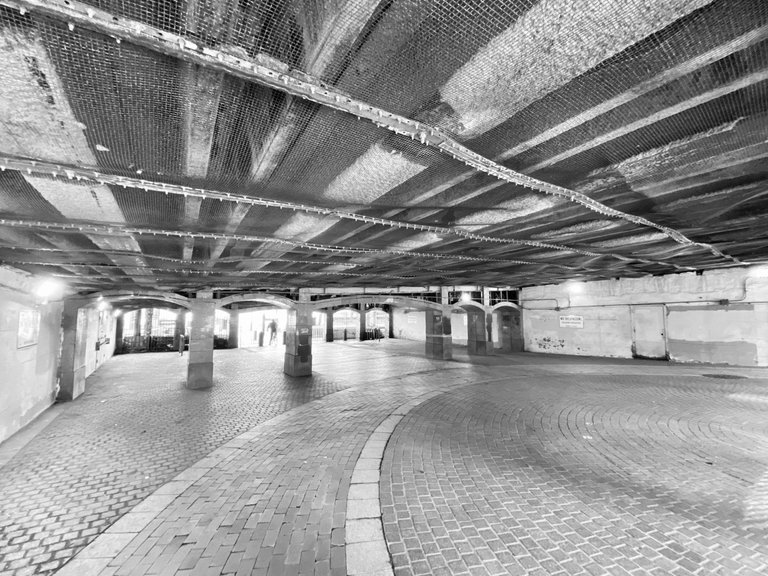 iPhone 11 Pro
Click here to view larger



And here is where i had lunch Bravest which is described as a legendary firefighter themed sports bar, I have walked by it many times over the years but never eaten in there s another first for me.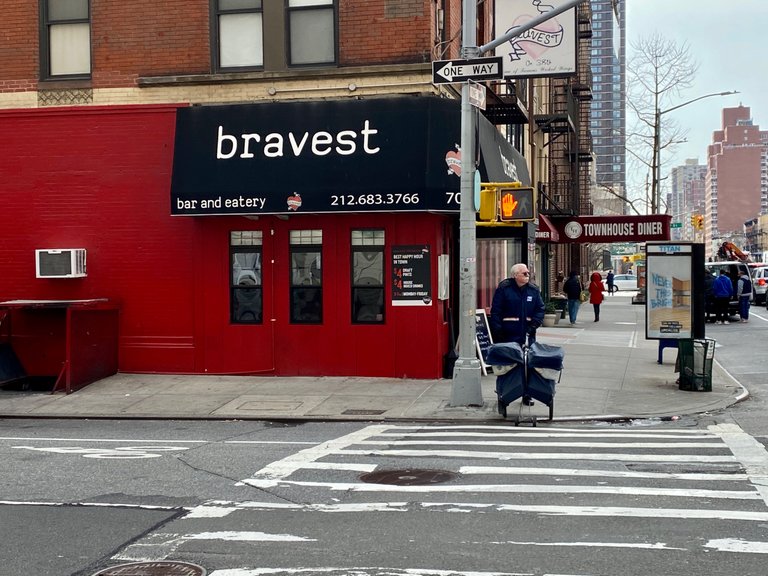 iPhone 11 Pro
Click here to view larger



and my colleague said the urges there were great so thats what I had with Sweet Potato fries, and it was very good I must say, I haven't had a burger for months and now two in one week.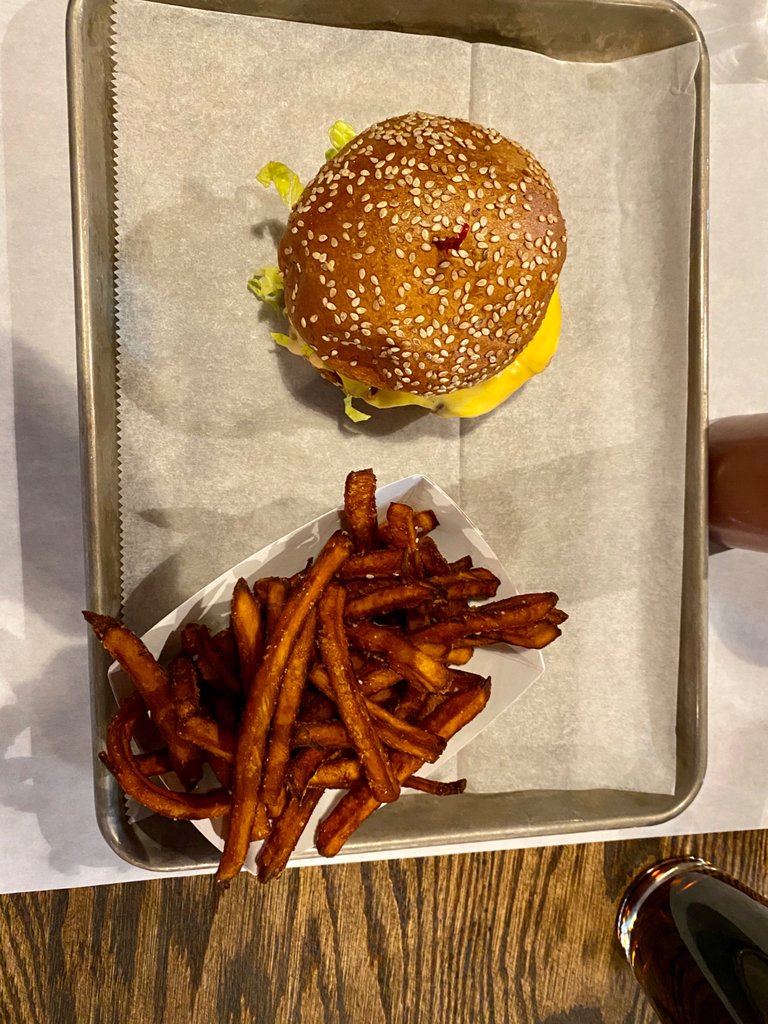 iPhone 11/Pro
Click here to view larger



And that's all folks
---
unless stated otherwise all photos used in my posts are taken and owned by myself, if you wish to use any of my images please contact me.
---

---

steemusa is a Community for and supporting those from of in the United States, and now is in the process of rebuilding stronger than ever join us on Discord









!steemitworldmap 40.752412 lat -73.976960 long Midtown East NYC d3scr




13203