My Actifit Report Card: February 17 2020 The Sun was shining so I went for a walk after lunch

The Sun was shining so I went for a walk after lunch
Today was a good day the temp rose above freezing point and the sun was shining a pity a good part of my day was stuck in the office, but a good day and one day less of work, only 9 working days till I retire and four of those hopefully I will be telecommuting so the countdown is down to single digits I am getting pretty excited I will admit it is getting a little emotional saying farewell to friend I have worked with for so long and the fact that leaving is getting more concrete in my head I guess, but not too emotional I am after all a tattooed thug :).
I had lunch with a friend and it was good I ate too much so went for a good walk after lunch before returning to the office and will share a few shots taken on that walk with my phone after on in this post, but first a shot taken with my camera.
Taken at Silver Sands beach a while back on a morning walk at the beach, been to long since I did a beach walk, being sensible and not going for walks when the temp is below 45 F gets frustrating, so I revisit my walks from the past when it was warmer for this post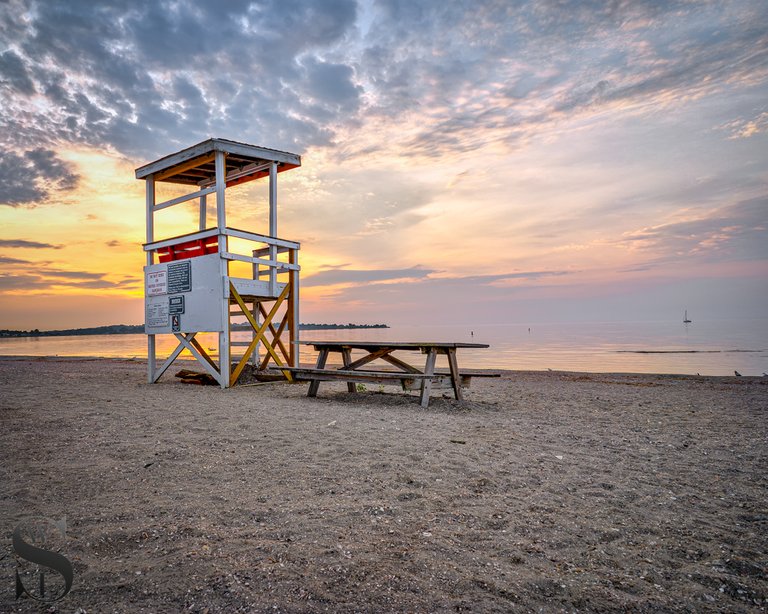 Sony A7iii 21mm F8 1/100 Sec ISO 160
Click here to view larger



As I said I had lunch with a friend, he is als ex-army, so we have. A lot in common and a similar mindset, was ice of him to take me out for lunch, but i am really going to have to hit the diet after I retire as the scales are showing the effects of all these lunches.
We went to the Turkish Restaurant near to the office and this is my lunch, apart from the pepper and tomatoe I landed off the plate.
iPhone 11 Pro
Click here to view larger



I had not done to much walking in the morning so went for a good walk after lunch gettign my step count over 9k before heading back to the office.
MY walk took me to Tudor city and I stopped to smal this shot with my phone looking up 42nd Street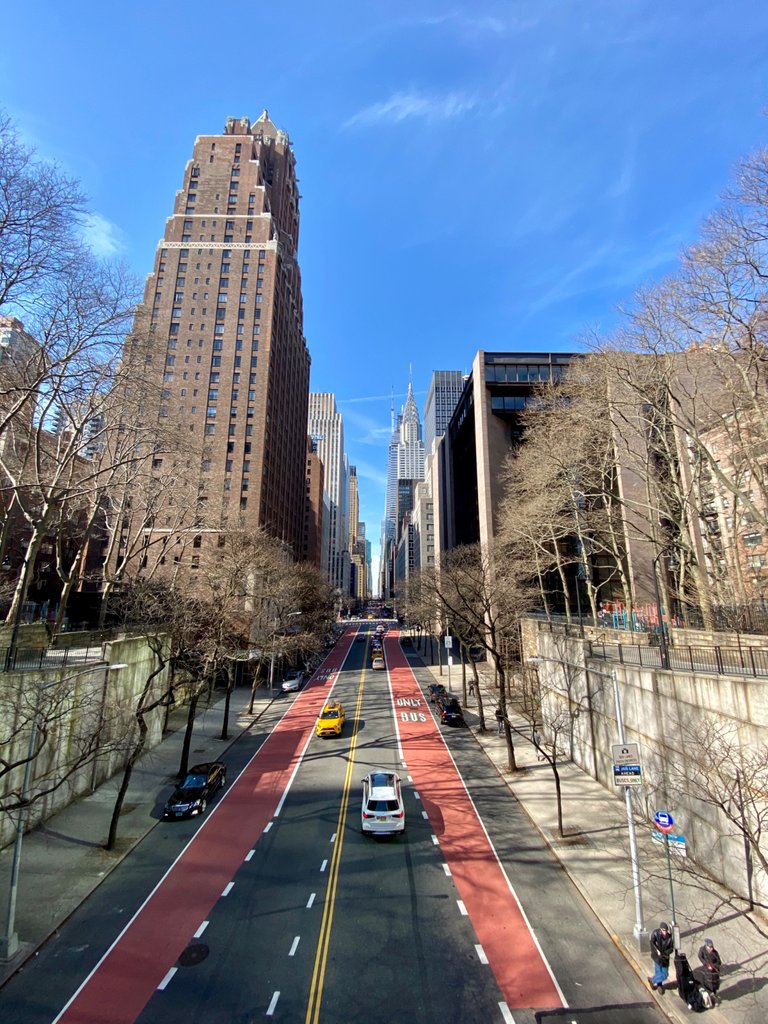 iPhone 11 Pro
Click here to view larger



Then I walked down these stairs to 42nd Street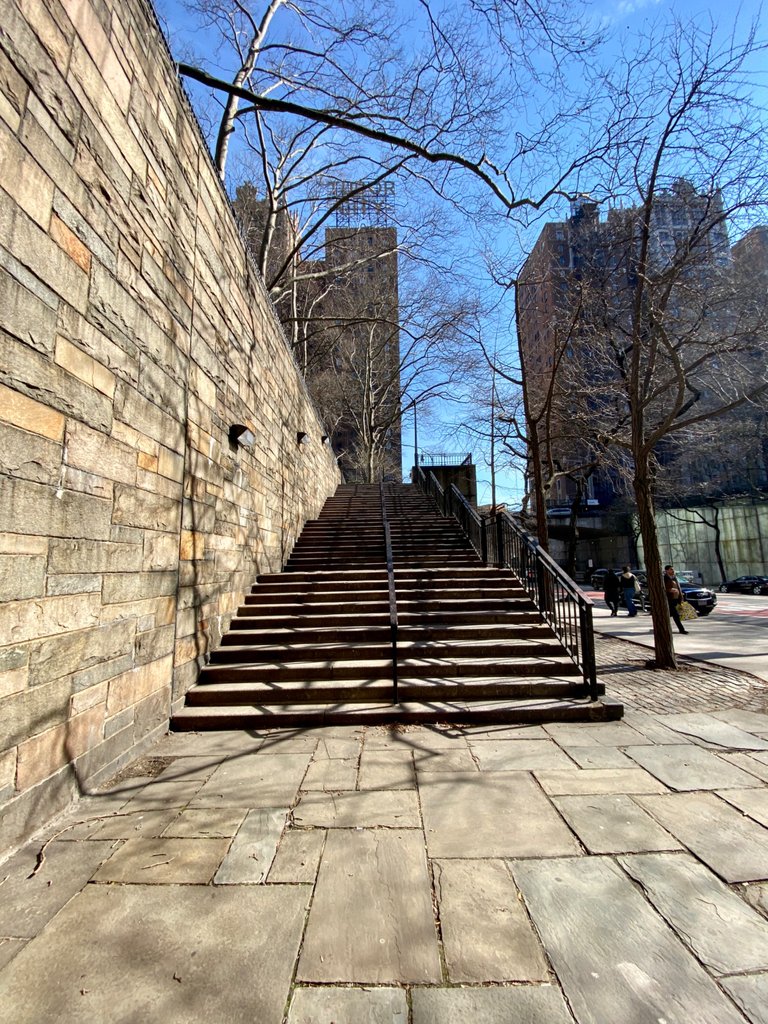 iPhone 11 Pro
Click here to view larger



Walking up 42nd I got this shot of the flags with the Chrysler building in the background.
I am finding myself in a bit of a funk taken photos with my camera at the moment, guess because I am busy with the things I need to do with leaving work, the lunches, and the cold is a part of it, but i was wondering if a part of it is knowing my days walk-in the city are few now and its a bit of a mental block since i will not be able to do my city photo walks.
Now I do look forward to when we eventually move and settle not our retirement house and now then I will be motivate cooking for new spots and sights to take photos of, but i think the realization ny ice in NYC is ending is in the back of my mind.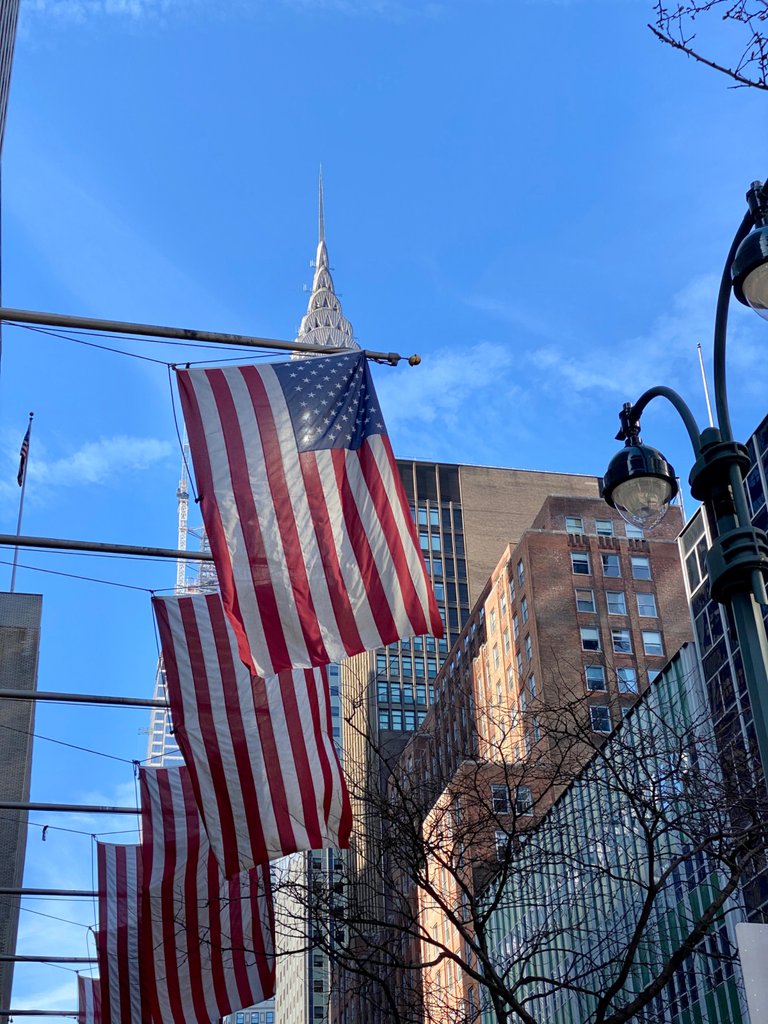 iPhone 11 Pro
Click here to view larger



I do love the reflections inthe city so I could not resist this shot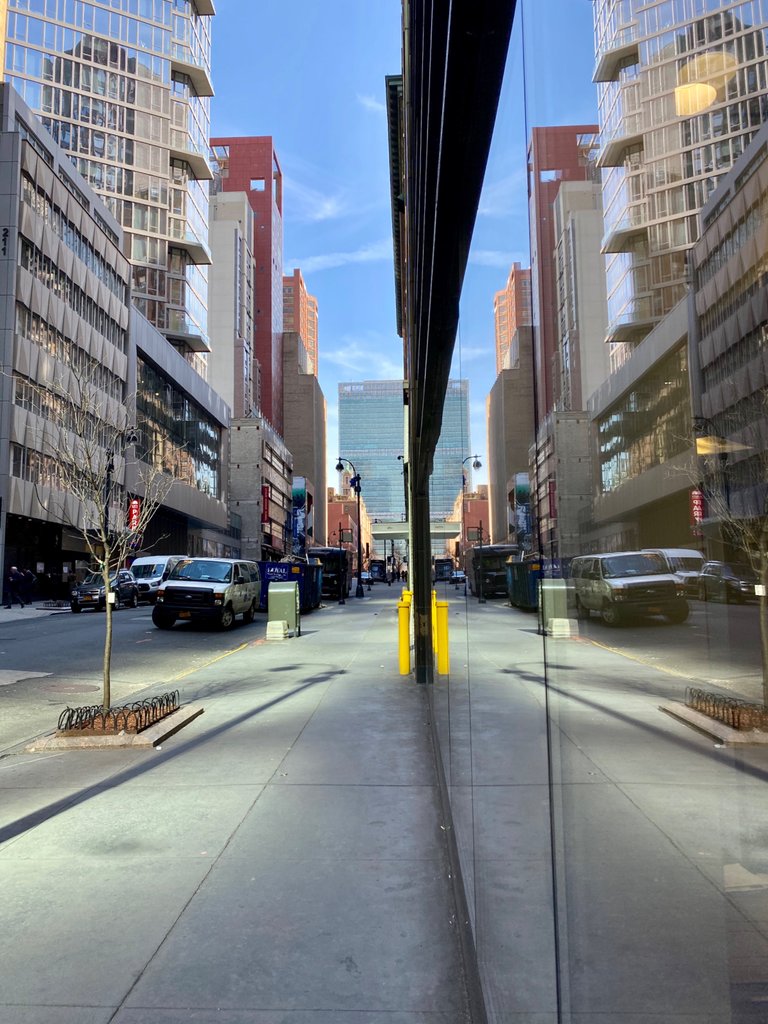 iPhone 11 Pro
Click here to view larger



And that's all folks
---
unless stated otherwise all photos used in my posts are taken and owned by myself, if you wish to use any of my images please contact me.
---

---

steemusa is a Community for and supporting those from of in the United States, and now is in the process of rebuilding stronger than ever join us on Discord







!steemitworldmap 41.198698 lat -73.075915 long Silversands State Park Milford CT d3scr




10790

---
---