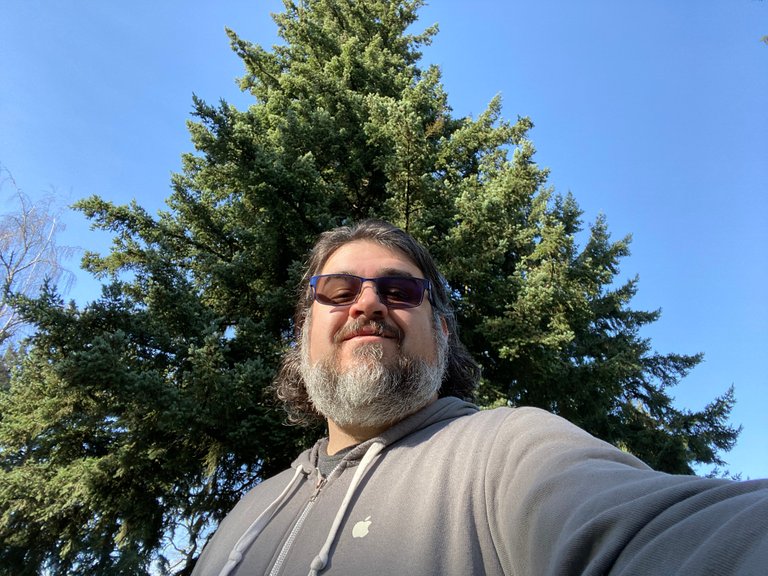 It was the first pretty day in about a week! Finally might be looking a possible dry spell?!? The cool thing about living van life is that I am out in the elements all the time, so when it's pretty, I don't miss an opportunity! Van life has made me way more active than I though it would. Getting out in nature and In the parks is such an awesome thing to be able to take advantage of. I use allot of my walks as deep breathing, moving meditations. Been starting my days with the Wim Hof breathing method everyday for almost 2 weeks and have been experimenting with the cold showers, but again, van life gets me out in the cold allot so just walking outside in the winter is my cold therapy. I can say I have been feeling awesome! I have been in gym 2 times a day most days and been walking the dog as much as possible. Haven't been smoking as much cannabis either. I have been smoking more CBD lately as it helps me recover after workouts and actually helps my anxiety almost as good as THC, but in a different way. Anyway, been happy with this new health journey I have been on lately. Hope I can inspire others to join me on this journey to health wealth and true freedom!
Oh yeah, and I pulled out the ole portable turntable tonight for the first time in a while to play with some scratching. Haven't done it in a while. Was happy I can hook it up right into my solar setup and just jam. The deep breathing I thing has broken down my creative wall that has been up for about a year now! Might be feeling a revival of my Groove Logic page and YouTube channel...
Anyway,
Be cool, be real, and always abide!



15173

Weight Lifting,Walking,Hiking,Gym,Cycling