Today, I ran west and found the fog. After rising at the usual 6am, I donned my running gear and headed out the door. Headed west towards the coast and found myself surrounded by a cloud. Check out the photo, it looked surreal. My round trip distance was 3.72 miles.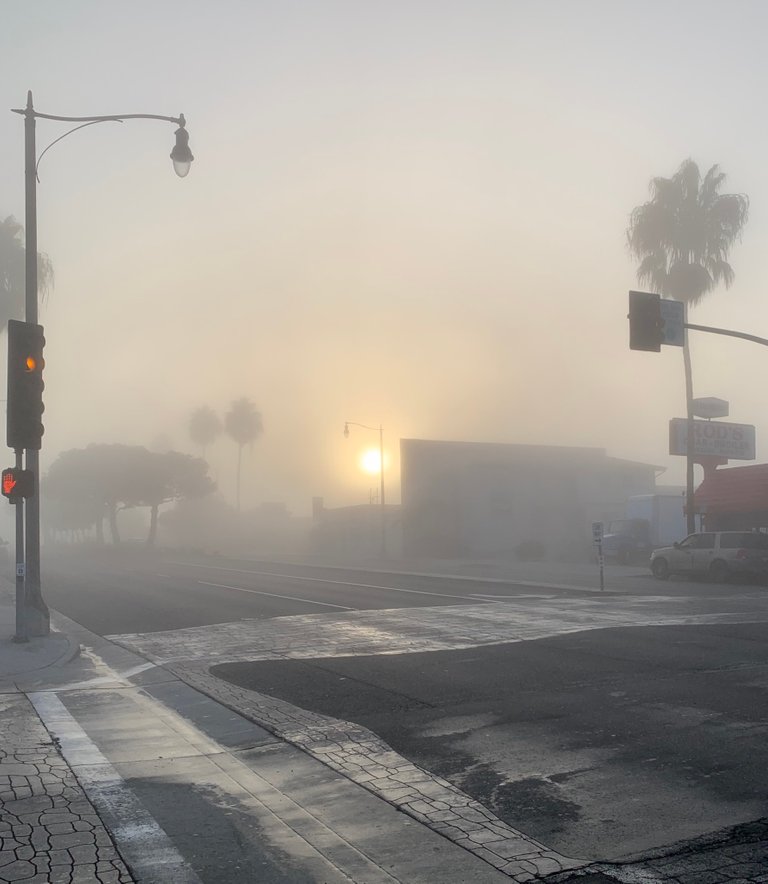 Tomorrow, since I have more time, I will increase the distance by a few miles. Heading all the way to the coast and meeting up with a friend at a little coastal town for some coffee and brunch.
In Splinterlands today I'm clawing my way toward Gold III league. The competition in Silver I is fierce!! At 1705 rating I have 195 to go before reading Gold. Wish me luck. This game is really amazing ... you know. We are so lucky it's part of the STEEM blockchain and not some other chain.
In SteemNova I'm casually playing a few minutes every day. My account moved up one position to #95/260. Total score: 877,106.



10931