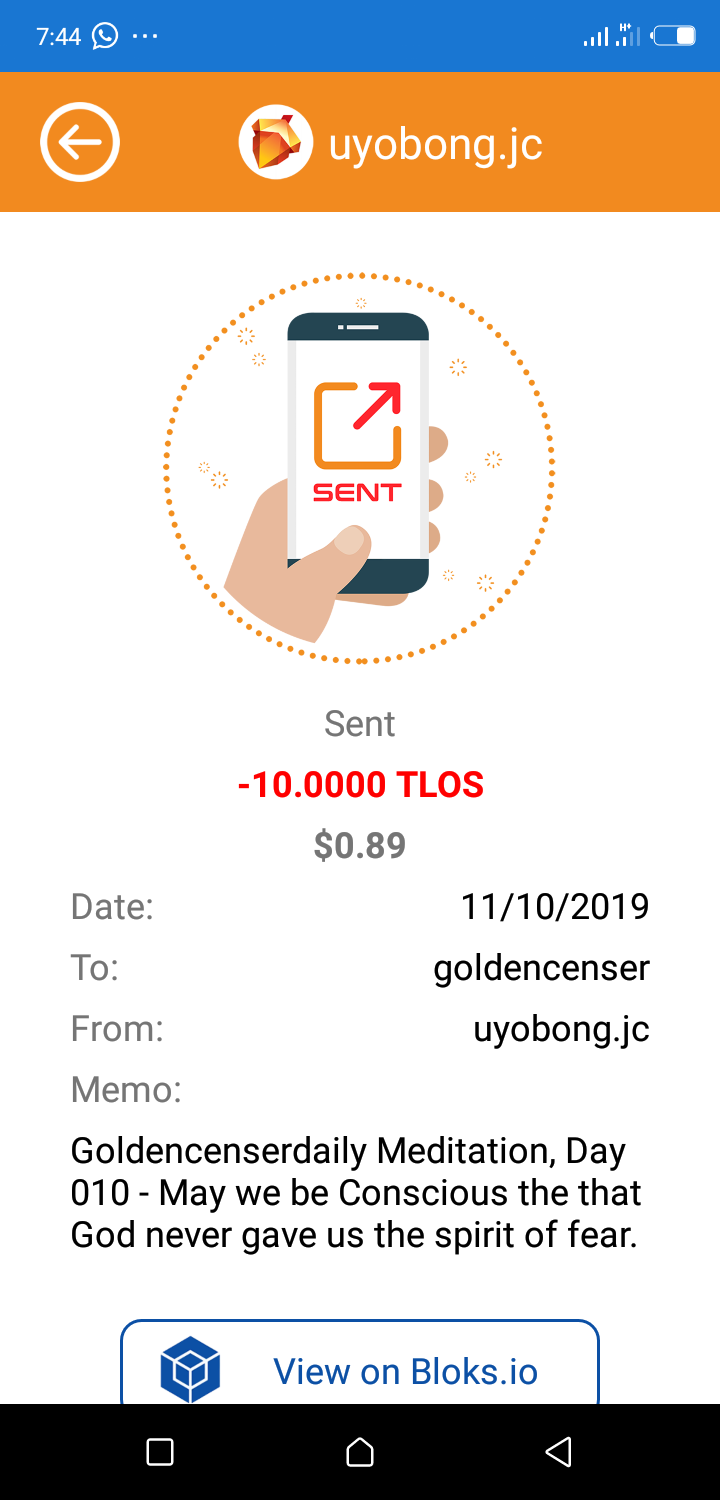 Today, while trying to send our blessings tokens to Goldencenser for my 10th day meditation, I sent TLOS instead. After waiting for some seconds without a return and a word, I previewed to discover I actually sent TLOS instead of HEARTs.
It then dawn in me that we need a contract such as this that should be used to fire TLOS to pump it's Value. With this, Steemchurch would become a model to learn from on the Telos blockchain. Out daily firing of HEARTs os strategic to the value that our blessings token carries and it grows by the day. I hope steemians like @ackza who is deeply involved in Telos of recent will check the possibility of this.
We are excited that already TLOSP is listed on Steem-engine and that is a huge blessing coming to steem. I'm hopeful that our HEARTs may also soon come to steem and that will be an unquantifiable blessings for steemians.
---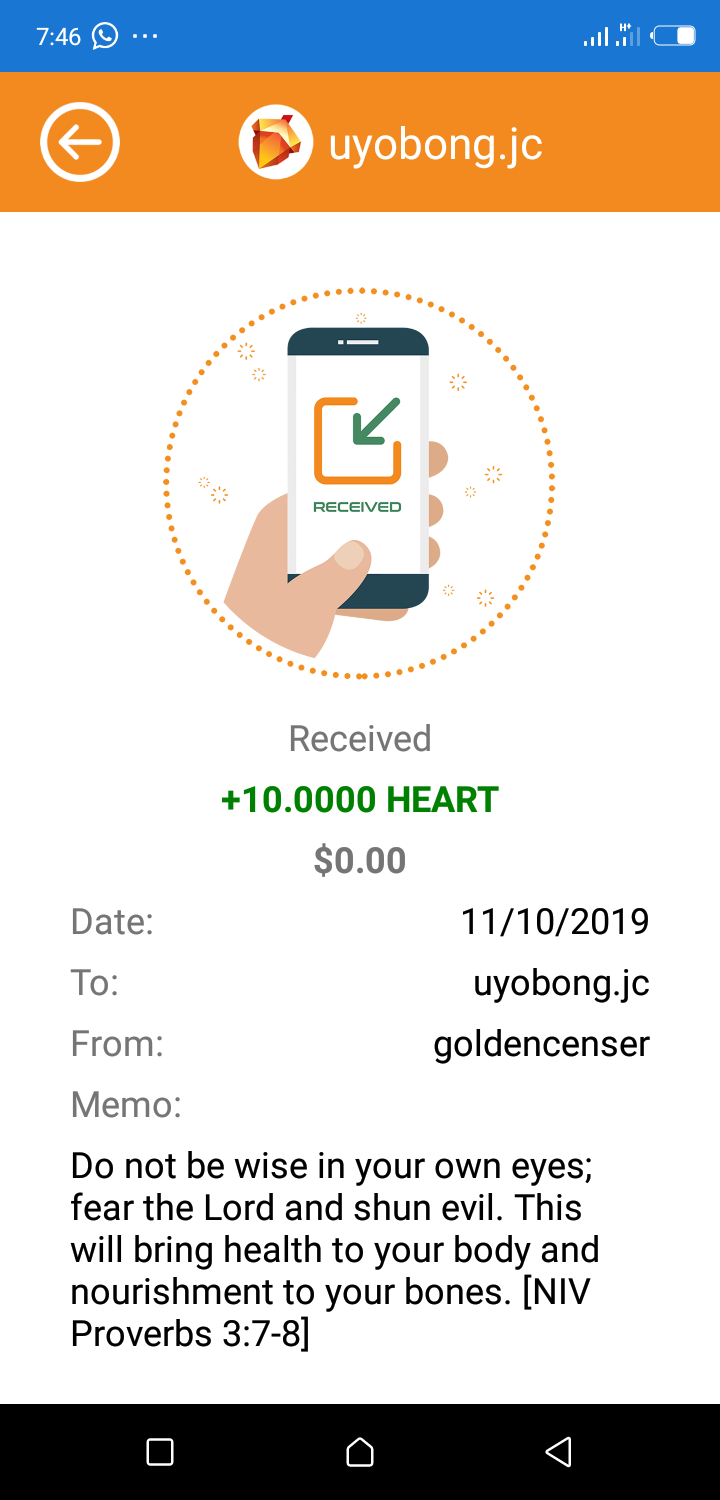 I finally did sent HEARTs to goldencenser and received this word for today:
Do not be wise in your eyes, fear the Lord and shu evil. This will bring health to your body and nourishment to your bones. - Proverbs 3: 7-8 (NIV)
Many think that health really comes from the sophisticated meals we take, some due to the cozy shelter we have from our houses. But lo, thr scripture tells us that health sbd nourishment to the body comes from living a life that Fears God.
Fearing God implies that we have no other source of living other than from God. We need to see God at the center of everything we do and be consious of the fact that without Him, we can do nothing.
I pray that we will fear God in all things and see Him nourish us on every side.
My yesterday's actifit Report got me at home for 70% of the time being a weekend. I had much domestic chores and later went to the office in thr evening.
Let's join to share in the spirit of #seedsoflove, to give "service" to the elderly as a mark of Love.
---
---
Long live @Steemchurch!
---
You may need to know some other awesome Communities I identify with on Steem
@Steemchurch has been a home here with a special trait of sharing love and freedom. This is a vision of @Sirknight who has sacrificed so much to ensure that 100+ users enjoy love curation (at Zero cost) from @Sniffnscurry. The community in the present is administered by a woman with a brave heart @Darlenys01 and we've had several blessings and prosperity being a part of our community. Joining #Steemchurch is FREE.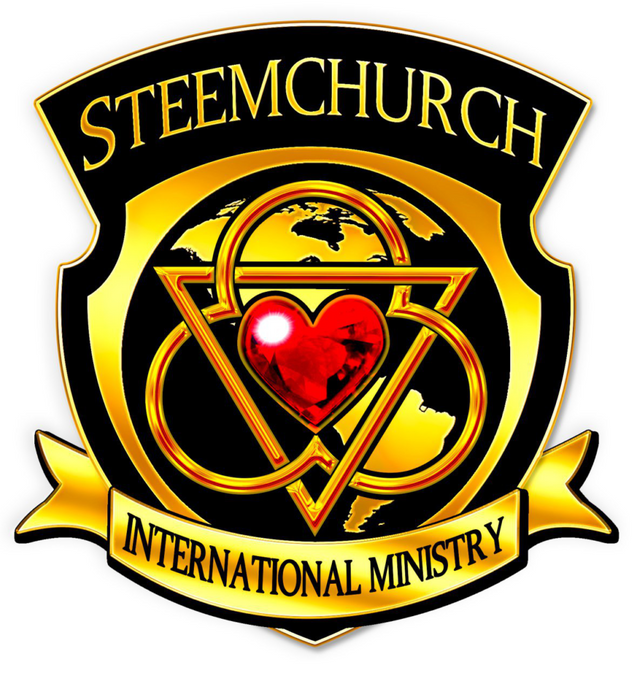 5112

Daily Activity, Home Improvement, House Chores, Moving Around Office, Walking