A call to NPFL Players to start using Actifit for AFIT and STEEM Rewards || Longest Actifit Report ever || My Actifit Report Card: February 15 2020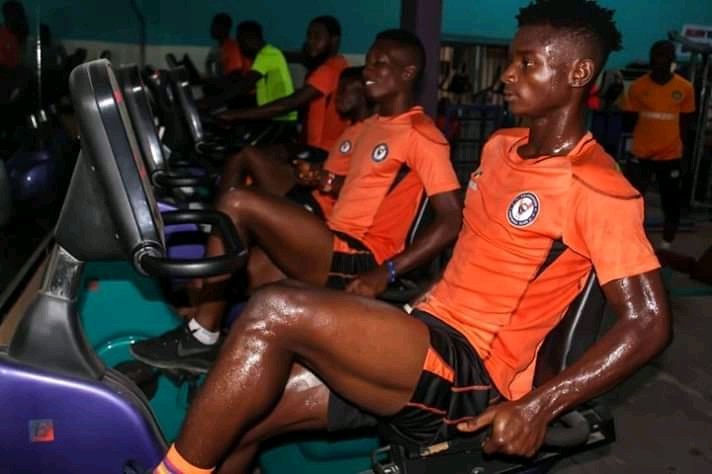 Today, while seeing this fitness shots from the very active and awesome Vandrezzer Football Club players, I am so excited to inform my very darling Vandrezzer Football Club management as well as other Nigerian Professional Football League (NPFL) teams that we have a special Dapp on Steem blockchain that rewards users for staying fit.
Moreover, there is a recent collaboration with another Instagram-like Dapp called @appics through a #getinshapechallenge which has a promise of thousands of tokens worth several hundreds of $$$.
With Actifit, all we do is present our activity reports which helped us to reach a certain count in the Dapp amd we get rewarded with AFIT tokens and STEEM.
Below, I shared screenshots of the activities that are acceptable for AFIT and STEEM Rewards when shared via the actifit Dapp.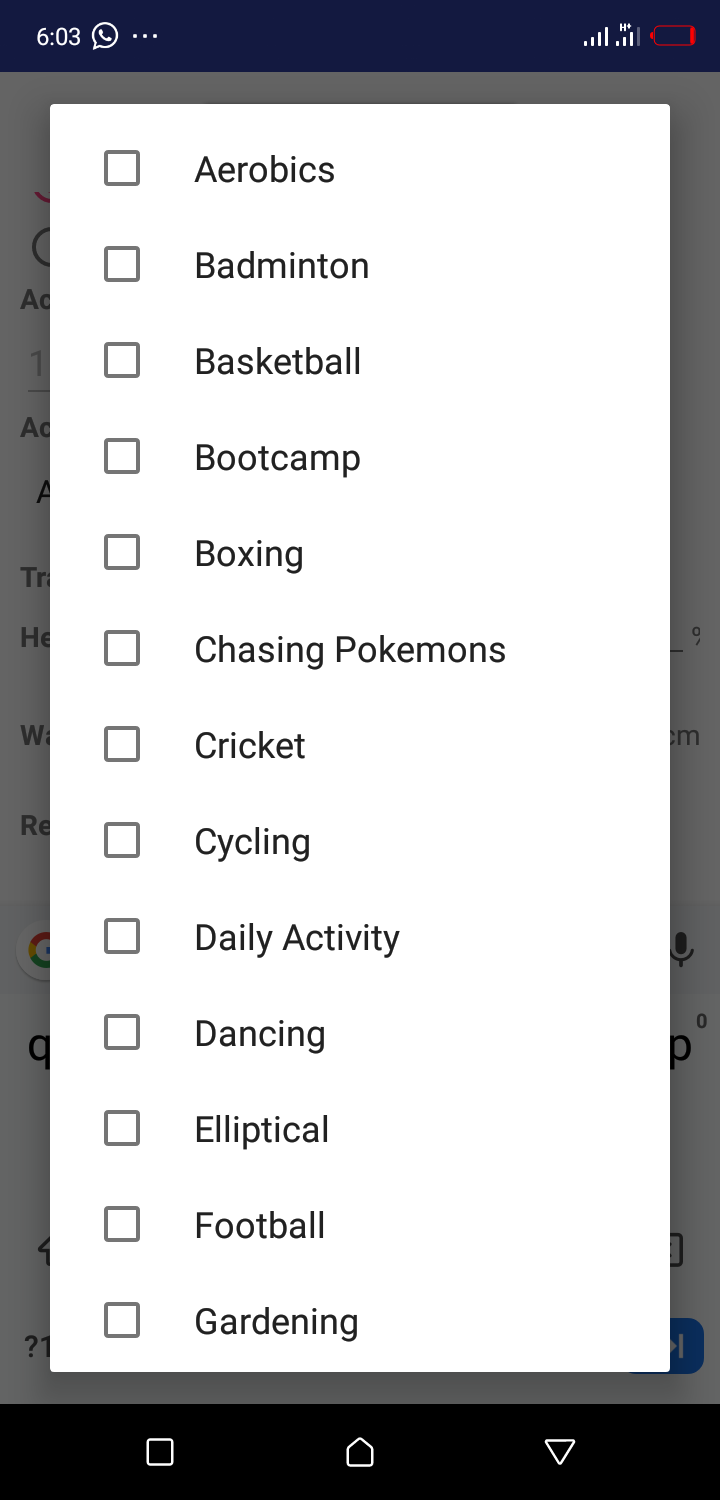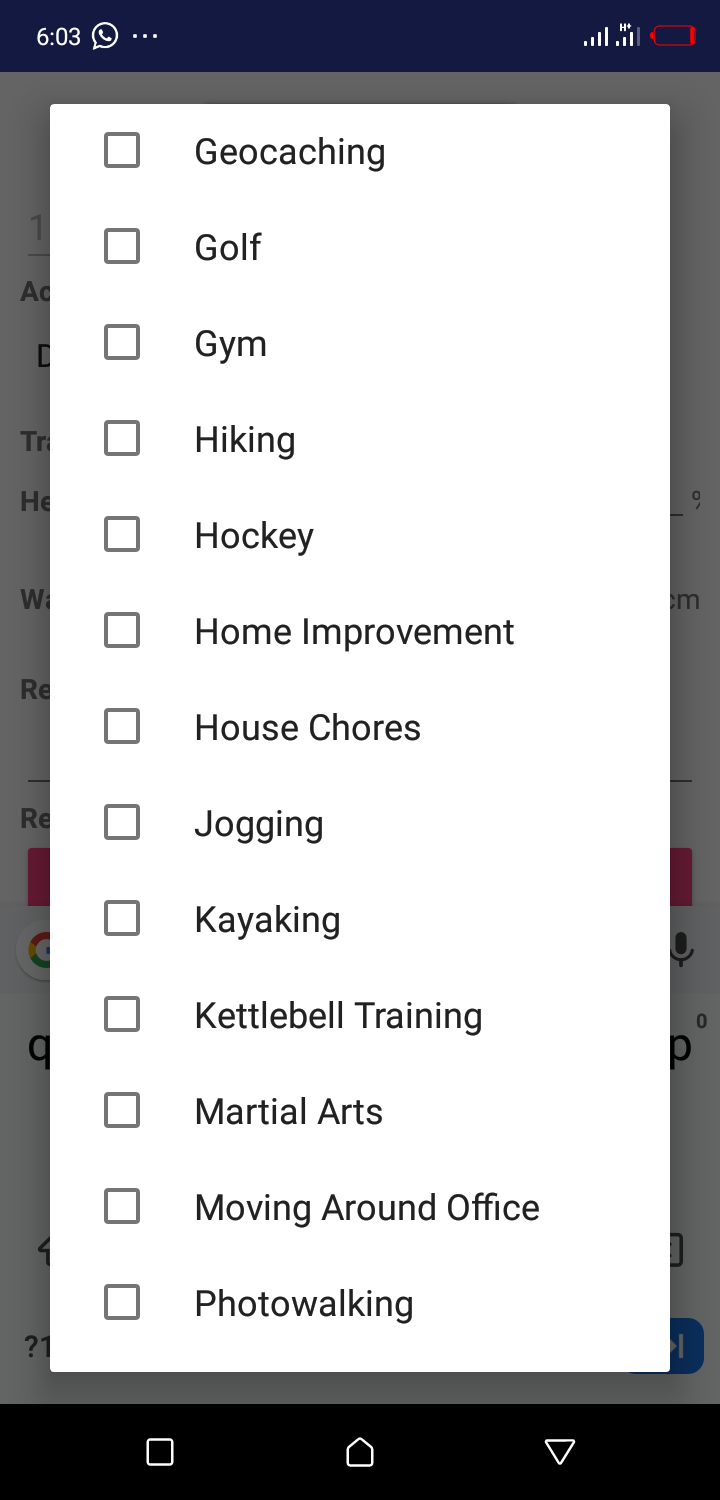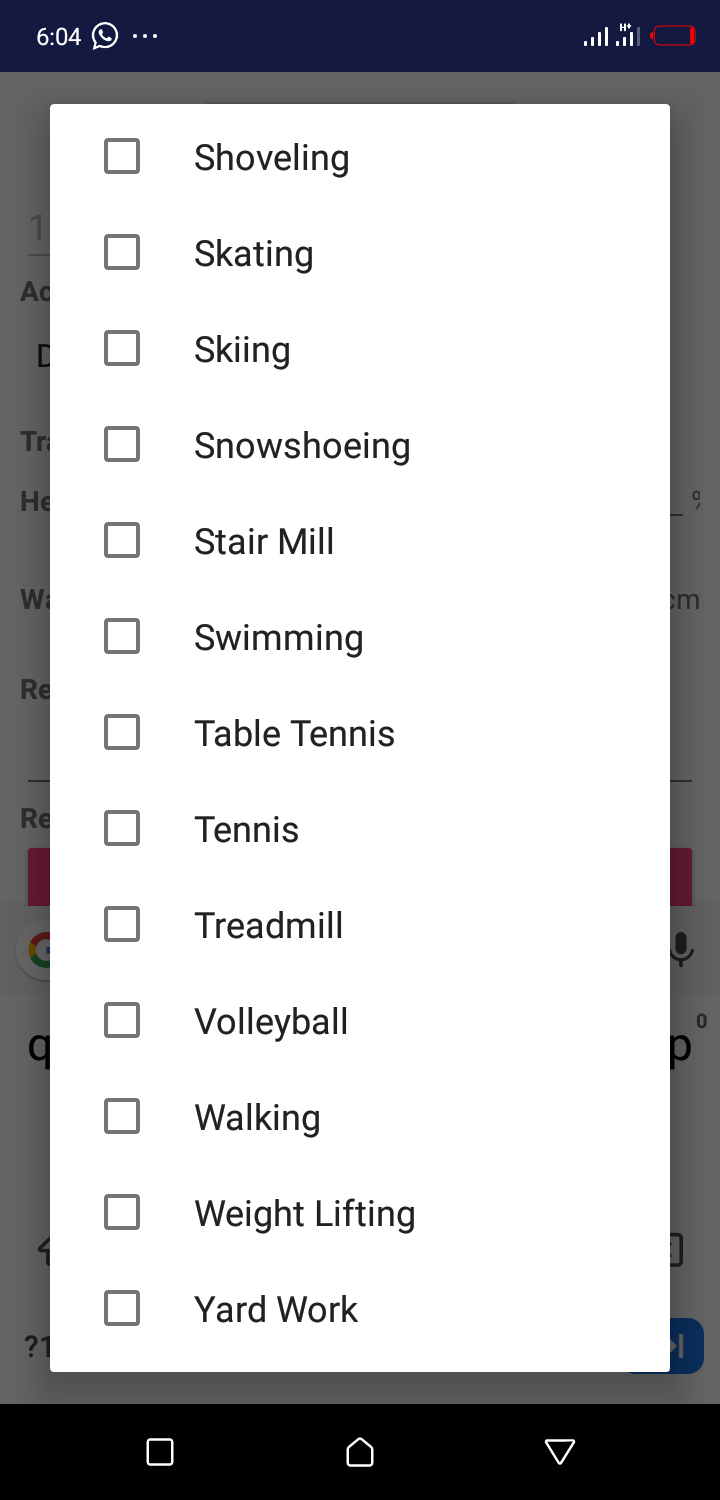 This Dapp allows users who are fitness minded to get rewarded. It does not require much worded content and just best Dapp for celebrity users like football players.
---
---
One of the amazing developments around the @actifit dapp is the AFIT market where we can use AFIT to boosts sure reports. Today, I decided to leverage some of the offers.
The first product I purchased was the "Sports Drink L1". This is a virtual hydration product which gives SPORTS rewards of actifit reports by 3%VP for the next three actifit reports. I probably went for this as my first product from the actifit market based on my love for SPORTS token and I'm seeking to reach 10 million stakes in the near future.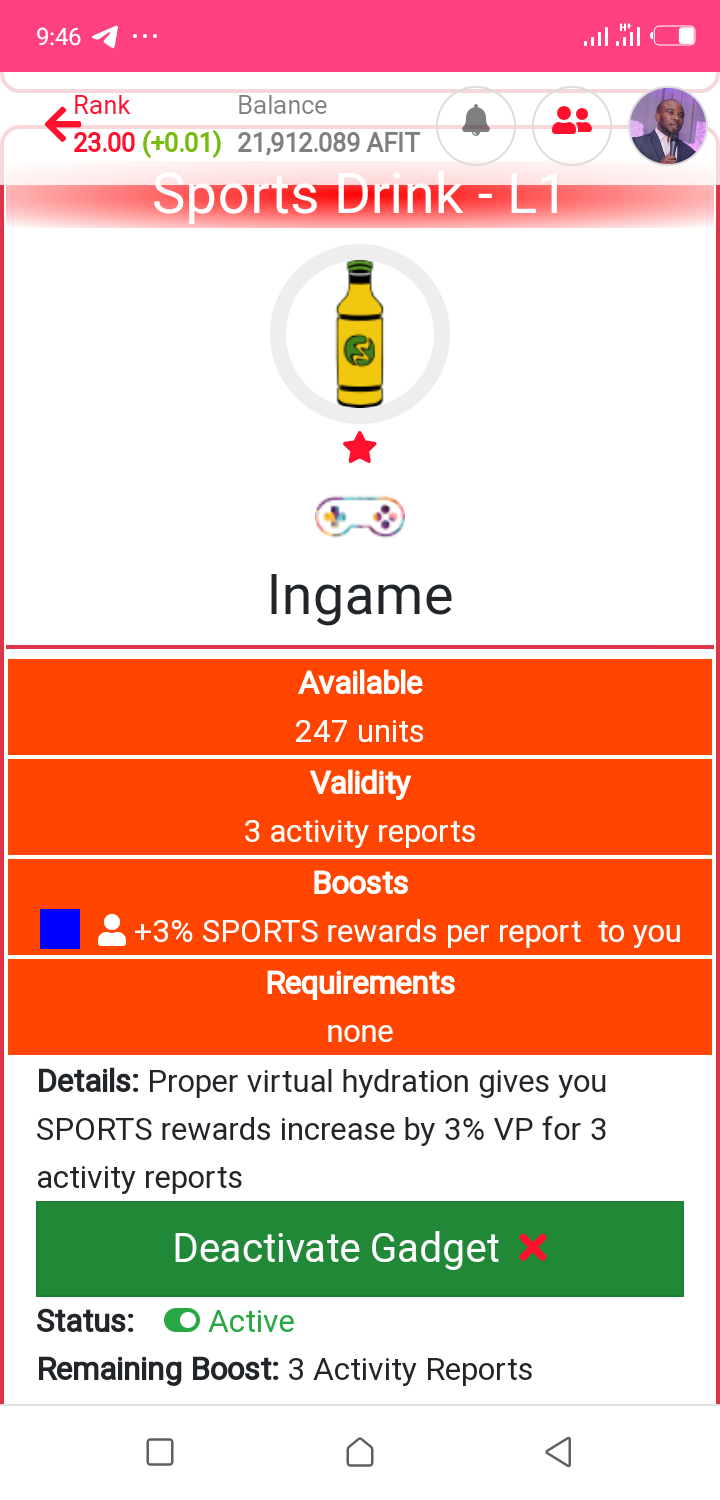 Moreover, i also maximized the "Running Shoes - L1" product. This product is visualised as an in-game shoes which promised to increase AFIT rewards by 10 for the next 5 reports.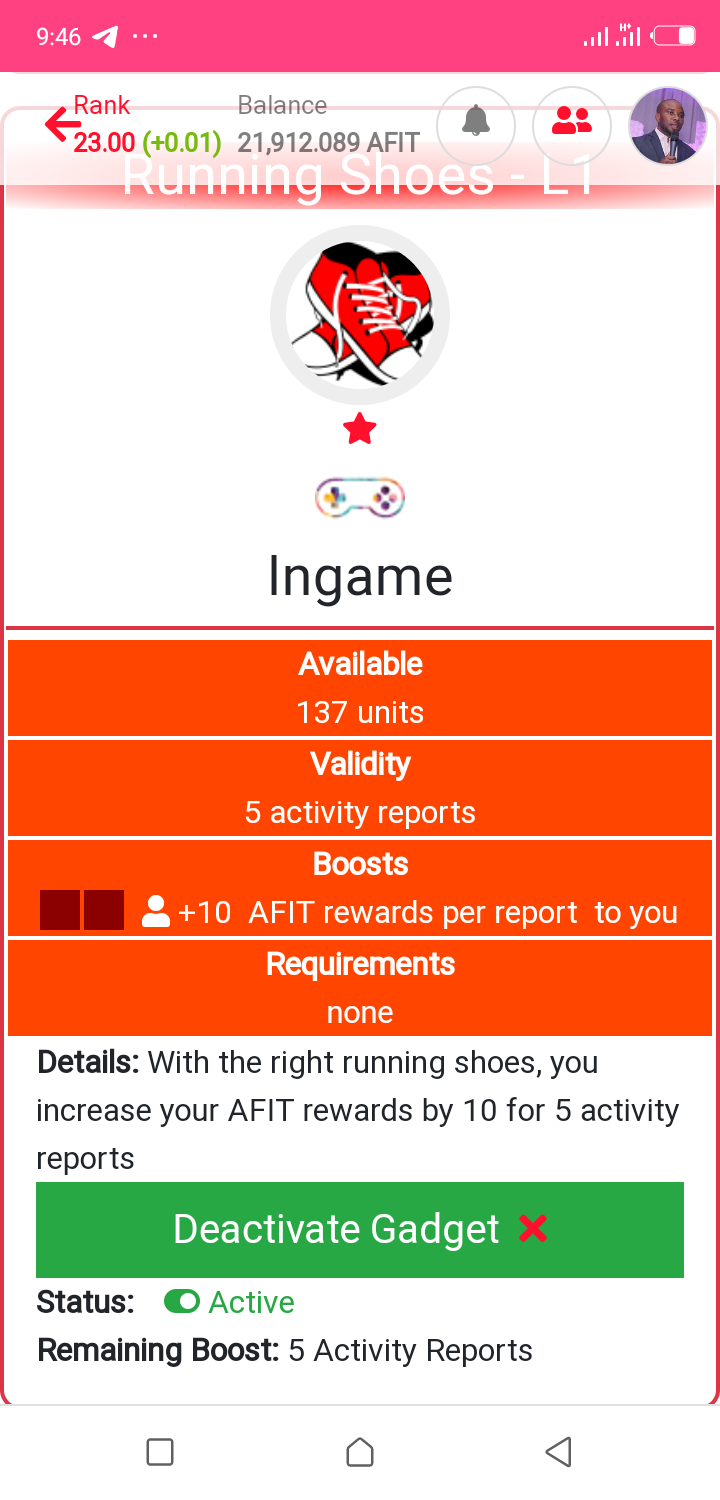 I also headed for the "Appics Companion L1" product which promises an extra rewards of 5% APX tokens. Recently, there had been an amazing collaboration between @appics and @actifit and it seems to be one of the biggest collaboration in the steem blockchain via the #getinshapechallenge.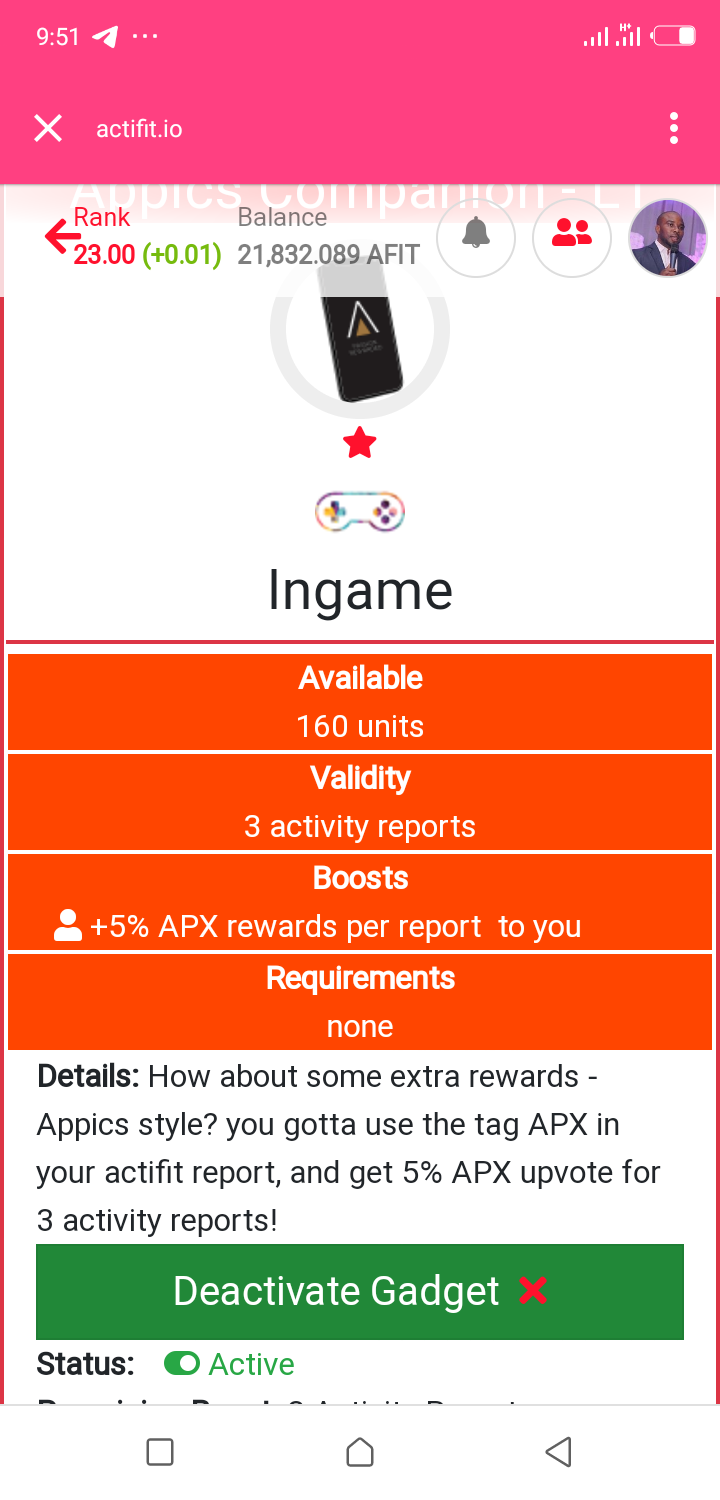 The duo of Appics and Actifit seems to be very much ready for the SMTs integration to steem blockchain. Their Tokens has high useability and it's awesome.
I have activated a three products and that would bring an amazing rewards to my next actifit reports.
I am using this opportunity to again tell the Nigerian Professional Football League (NPFL) teams that with @actifit, their players can always get rewarded for being fit. Being fit is a basic requirement for football and imagine when you get rewarded for carrying out a basic responsibility.
Over the last few months of using actifit Dapp, I jave earned over 20,000 AFIT tokens which is worth over 1,000 steem, and that's equivalent to $250. Moreover, I was able to purchase a tangible product worth 280 AFIT. It was actually a health guide put up by @theycallmedan, a crypto investor, an influencer fir Steem and co-founder of the @threespeak Dapp.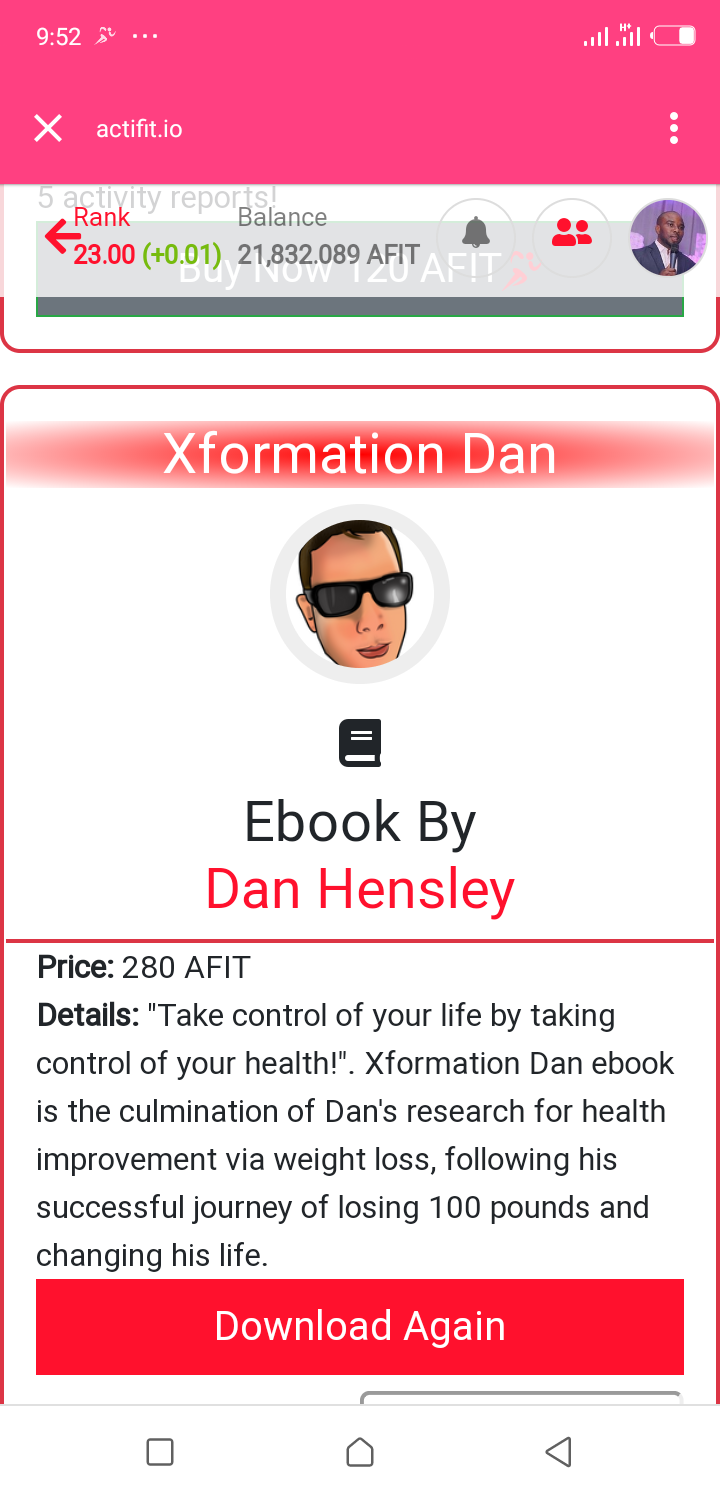 The above product is a wealth of knowledge that anyone who wishes to get fit needs.
My Actifit Report for February 15, 2020.
Yesterday, I was able to reach about 8000 actifit count following the strenuous activities I got engaged with. I happened to have helped take a friend to the hospital and that resulted in my engaging several kilometers of walk.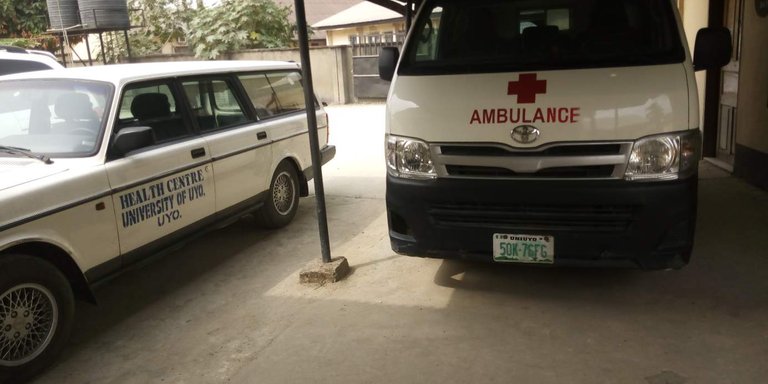 Hospital is never a good place to be. I made several to and fro movements and the location of the hospital within a university campus requires a long trek from the institution gate. That actually formed a great part of my activity for the day.
I'm grateful to God that she's fine and hearty.
Thanks y'all for your time to reading this long blog, which happens to be my longest actifit report card.
---
---


8656

Daily Activity, Home Improvement, House Chores, Running, Walking
---
---