Aus dem Schatten heraustreten (step out of the shadow)...
Ist das leicht oder Notwendig?
Ich vermute manchmal schon. Mann kann schon im Schatten leben, sogar im Schatten eines anderen.
Ich lebe im Schatten und ganz ehrlich gefällt das mir.
Ich stehe nicht gerne im Mittelpunkt es besorgt stress und oft begegnet man damit auch falsche Freunden und dazu wird mann ausgenutzt.
Nur ganz selten trete ich aus dem Schatten.
Wenn hat es mit Unrecht zu tun.
Eine Ungerechtigkeit, die mir oder meinen Kindern angetan wurde.
In diesem Fall werde ich von mir hören lassen und die Leute werden sich wieder an mich erinnern! Nicht für eine Weile. Die Erinnerung an mich bleibt eine lange Zeit und man bevorzugt, dass ich nicht mehr auftauche.
Und dann ist alles wieder normal. Ich verstecke mich und verschwinde. Ich lebe mein Leben in Ruhe im Schatten vieler und genieße es.
Frei schreiben kann jeder. Es dauert nur 5 Minuten. Täglich gibt es ein neues Thema bei @freiesschreiben.
Es gibt jetzt commentcoin (#cc) 🥳

Shau mal bei @commentcoin vorbei.
Es ist speziell entwickelt damit faule Steemians motiviert werden auch mal Kommentar zu liefern. Wie schön ist das?
Hast Du 10 commentcoin kannst Du die einsetzen (tag #cc benutzen) um Lesern anzulocken und zur Reaktion zu verleiten. Sie verdienen dann 1 cc (comment coin).

Macht mit! Reagier, gewinn, kauf und macht dieses Platform sozialer. 👍🏻💕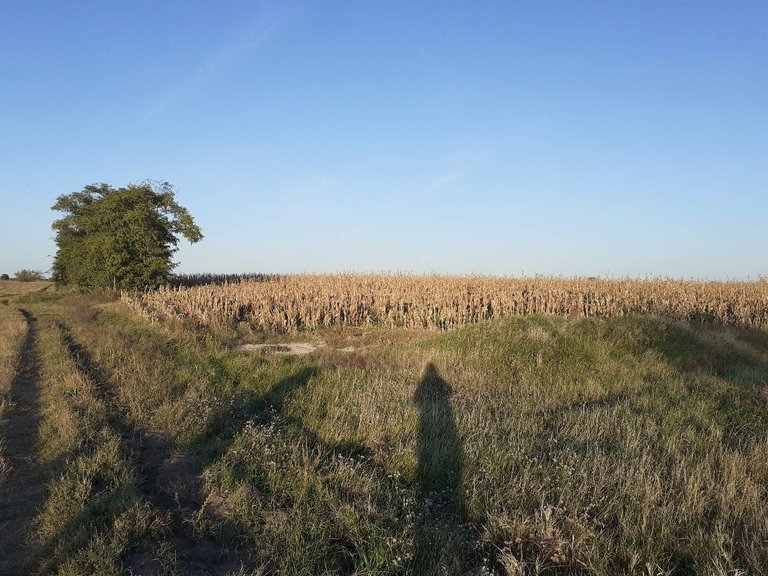 Das Bild stammt von mir. / This picture is made by me.
Step out of the shadow (aus dem Schatten heraustreten) ...
Is that an easy thing to.do or necessary?
I suspect sometimes you have to. You can live comfortable in the shadow, even in someone else's .
I spend my life this way since a few years and quite honestly I like it.
There is no need for me to be the center of attention, it is stressful and I would attract the wrong people with it and be abused.
Only at very rarely occasions I step out of the shadow.
If, it has to do with injustice. Injustice done to me or my children.
In that case I step out of the shadiw and people will remember me again! Not for a while. The memory of me remains for a very long time and they hope and prey I will never show up again.
And then everything is back to normal. I hide and disappear and live my life in peace, in the shadow of many and believe me I enjoy it.
Join the club of freewriters. It only yakes 5 Minutes of your time to write about the daily prompt given by @mariannewest
Commentcoin_ (#cc) is born! 🥳

Have a look at "commentcoin for the latest update.
This special token is there to stimulate lazy Steemians. To motivate commenting and to reward those who do.
If you own 10 commentcoin you can use the tag #cc. It is a good way to attract readers and curators and reward them back. They earn 1 cc (comment coin) if they leave you a good comment.

Join! Comment, winn, buy and make this Platform more social. 💕


2051