Off I went! Looking for the beauty around me! Normally my eye is drawn to nature but today's walk lead me downtown and to the more man made.
Still, the weather was right for a walk and I ended up intentionally getting another 30 minutes of steps on top of this mornings #AutomaticWin! (Screen Capture Proof is at the bottom of this post.)
The first thing I noticed was the art pieces!
---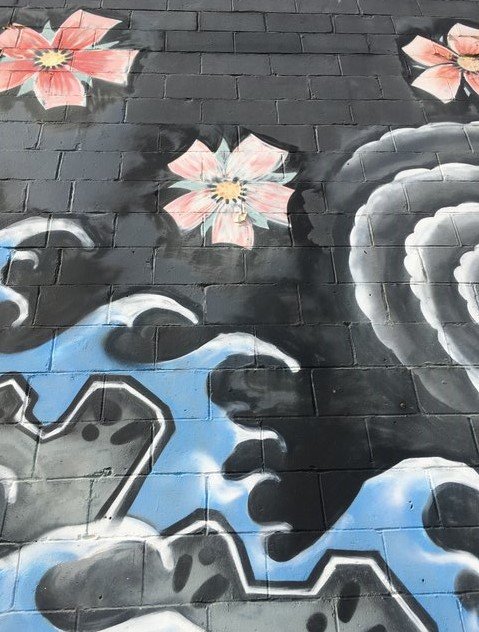 I just love this one! The black background draws the eye to the Japanese style waves! 🌊
Waves are all about sweeping change! Energy in flux. Emotionally, however, I am reminded to BE THE BEACH 🏝! If someone is emotionally stirred up... they are the wave and being the wave takes WAY more energy than being the beach! Matching energy with energy and becoming a wave 🌊 crashing against another wave 🌊 only escalates the problem. Shifting your state and becoming the beach... Now that's the way!
So life has taken a turn for the worse? It's going to be ok. You are going to be ok! Just breath... and be the beach! 🏝The sand can take a pounding. It's warm and inviting... but also calm, consistent, and steady. Being grounded and present allowing the emotionally charged situation to wash over and on by defuses the situations you may find yourself in. Being calm, centered, and taking the time to simply breath... well! These are concepts Mr. Miyagy in Karate Kid would tell Danielson and I'm telling you... there's something to it! The waves eventually subside and calm returns... so just breath, let the waves do what the waves are going to do, and BE the BEACH.
So that's what this photo reminds me of!
---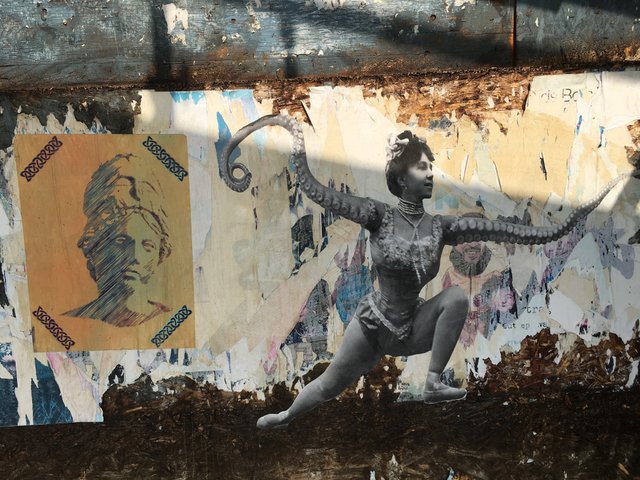 I don't know why... but this next photo was an eye catching one! You just never know when your going to see something strange! I had to chuckle because there is just something funny about this one! How about this! Write me a caption for what this girl with the octopus arms is saying/thinking and I'll give the person with the best comment a #HighFive & 5 Steem! 😆
---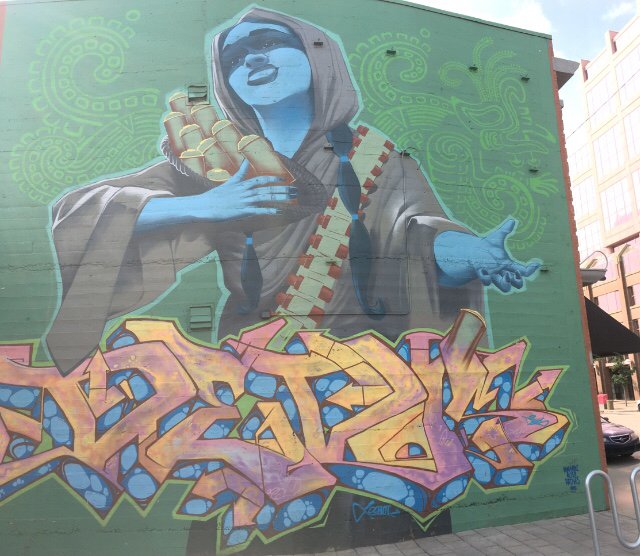 This one filled a complete wall! I can see the artists talent but I can't quite interpret the meaning they are attempting to convey! Anyone have any ideas? The blue girl is holding something strange in her basket (bamboo pods of rice?!) and it looks like she has some bottled commercial product slung on her shoulder like a gun slinger from a Jedi Western! Guess I'll never know... but art is interesting that way. When you look at an art piece you get a glimpse into the mind of the person who created it! Mind touches mind and the viewer walks away with a changed state of implicit or explicit awareness. That in it's self is intriguing don't you think?
---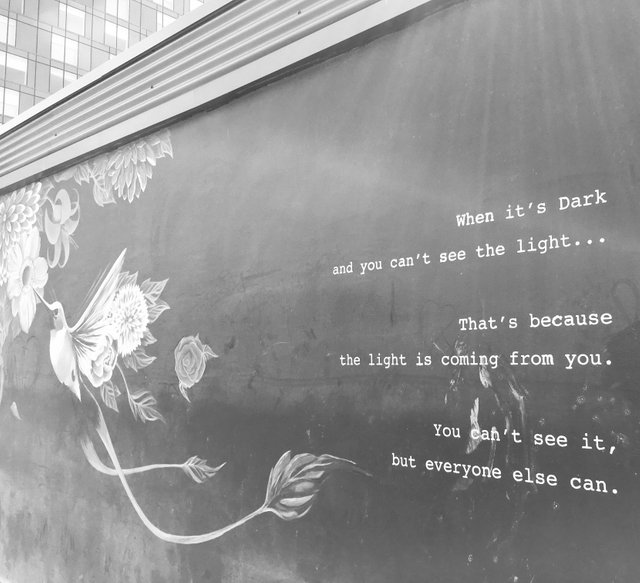 And this black and white says it all for me! What a beautiful quote!
---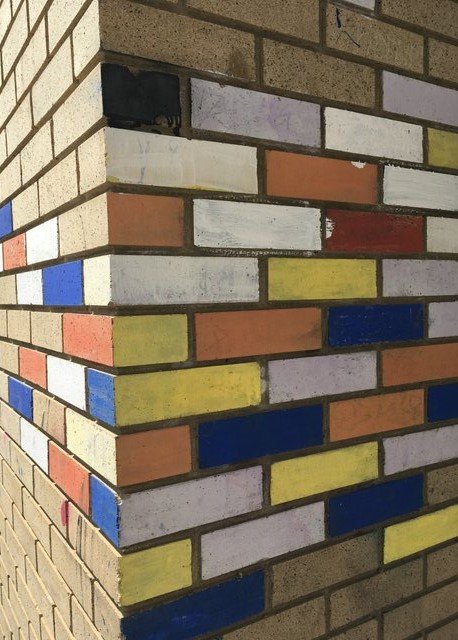 And this one... my final selection out of all the interesting things I saw on today's
#WednesdayWalk
/
#AdventureWalk
made me think about the Steem Blockchain! We are all here using creative force to collectively change the world and make it a better more free place! As individuals we stand together from all parts of the world to break out of the brick walls that limit us! Creative ideas valued collectively here on the Steem Blockchain have the power and potential to re-write history. We leave behind the artifacts we care about and they make up a trail of multi-coloured bricks to build an all new way to curate and generate content! And it's not just another bathroom wall. What we create here on the Steem Blockchain does have value...no matter what the price of Steem currently is.
---
Thank you all for reading today's post!
BIG shout out to @tattoodjay for his work here on the Steem Blockchain. If you haven't checked out his @actifit posts please check them out if you enjoy beautiful photos!
After all! That's why I was inspired to go on today's walk. Seeing his posts inspired me to slow down and look for the magic all around!
You never know what's waiting out there and it's all around! Even a 5-10-15 min. #WednesdayWalk can open your eyes!
Thank you for making the Steem Blockchain a better place Jay!
See you all tomorrow for yet another day and another post with @actifit!
wil.metcalfe
Fitness Entrepreneur
Certified Personal Trainer
@BeachReady
@AdventureReady
@Actifit
@EveryStepCounts
@OneMoreNutrition
---
---
[MORE ABOUT WIL]
[ACTIFIT REFERRAL LINK]
---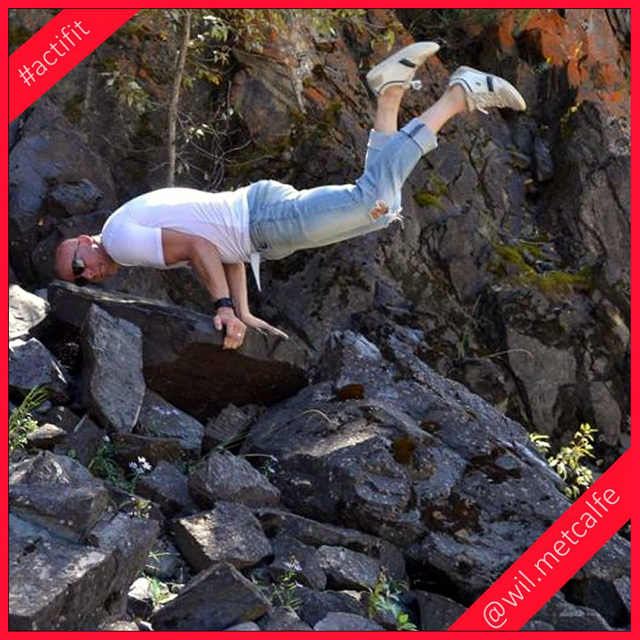 Today's #AutomaticWin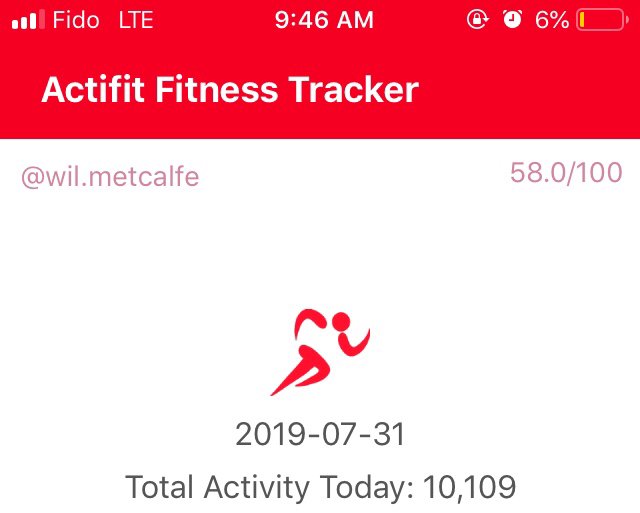 16618

Daily Activity,Walking,Weight Lifting