Today's #AutomaticWin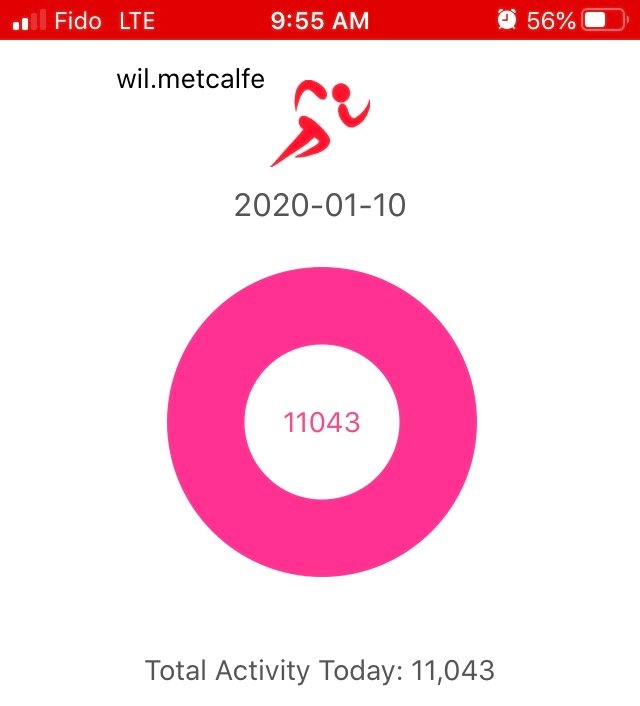 Ok! So this is yesterday's activity report! It was a pretty busy day and so when I got home I had a choice to make... Award other participants
#AutomaticWin
's for the week or write my own
@Actifit
Report.
I decided to award everyone's stepping efforts and test out the post the next day functionality on the new and improved @actifit iPhone dApp. 🙂
I'm still not sure how the report will be awarded in @actifit tokens and Steem upvotes considering this report is being posted the following day... but I thought this would be a good opportunity to give it a run through to find out!
So far I think it's an improvement. Aesthetically the visual appeal of the front end looks way better although it could still benefit from some branding/graphical appeal. What I mean by this is that it's still has a utility/roughed in feel... that being said though I can see that we are moving in the direction we need to in that respect! So I'm pleased about that!
I have experienced a couple crashes along the way... sometimes when I go to upload a photo the dApp will shut down and when I go back to it everything needs to be re-entered.
Another thing that I have noticed is the dApp is moving slower. It pauses when you click a function button.
One other improvement would be to have non-scrollable charting. If we can make the app feel more polished and branded in how it present information I think that would go a long way to increasing people making use of the dApp.
Other than these notes I am very pleased with the progress we have made and the general direction of the project! It's coming along and it's improving! Nice going @actifit team! Let's keep making this dApp even better!!!
So how are you all finding the updated @Actifit iPhone dApp?
Leave your thoughts, ideas, and opinions in the comment section below! I would love to hear any and all feed back now that we have all had a chance to give it a go! 🙂
Ok! See you all in my next report!
wil.metcalfe
Fitness Entrepreneur
Certified Personal Trainer
@BeachReady
@AdventureReady
@Actifit
@EveryStepCounts
@OneMoreNutrition



11043

Daily Activity,Walking,Weight Lifting