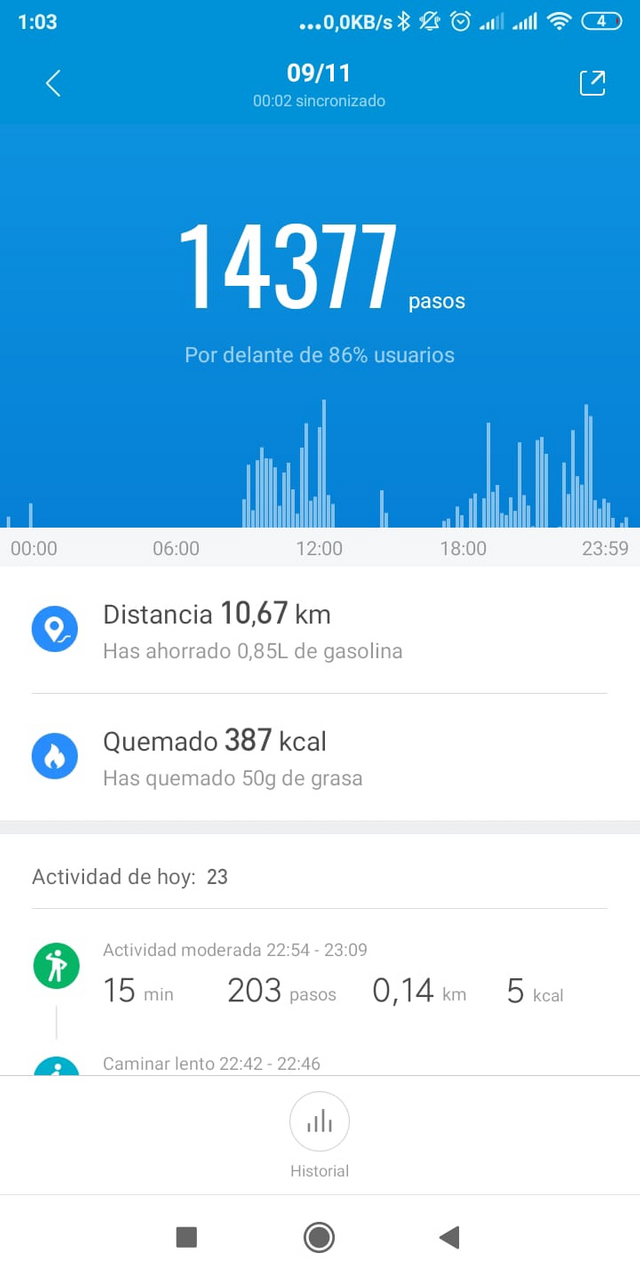 Hoy ha sido un sábado inusual, porque no ha habido partido de SM2, pero he tenido que ir por la mañana de entrenador a uno de cadetes. Luego hemos entrenado en el pabellon "Barrio de las Flores". El entrenamiento ha estado bien porque hemos aprovechado que teníamos pista completa como en los partidos, cosa que normalmente no sucede.
Por la tarde he estado bastante ocupado, porque estamos vaciando la casa de mi madre para separarla en dos pisos y alquilar uno de ellos. Al final como se puede ver por mi pulsera un dia de mucha actividad. Suponque que esto no me contará para puntos actifit, pero llevo dias que la app no me funciona bien y no me contabiliza los pasos.. y no quiero dejar las publicaciones...

Today was an unusual Saturday because there was no SM2 match, but I had to go in the morning from coach to one of the cadets. Then we trained in the "Barrio de las Flores" pavilion. The training was good because we took advantage of the fact that we had a full track as in the matches, which usually does not happen.
In the afternoon I have been quite busy because we are emptying my mother's house to separate it into two floors and rent one of them. At the end, as you can see by my bracelet a day of much activity. Suppose that this will not tell me for actifit points, but I've been days that the app does not work well and I do not count the steps ... and I do not want to leave the publications ...


14377

| | | | | | |
| --- | --- | --- | --- | --- | --- |
| | | | | | |
| cm | | cm | | cm | |