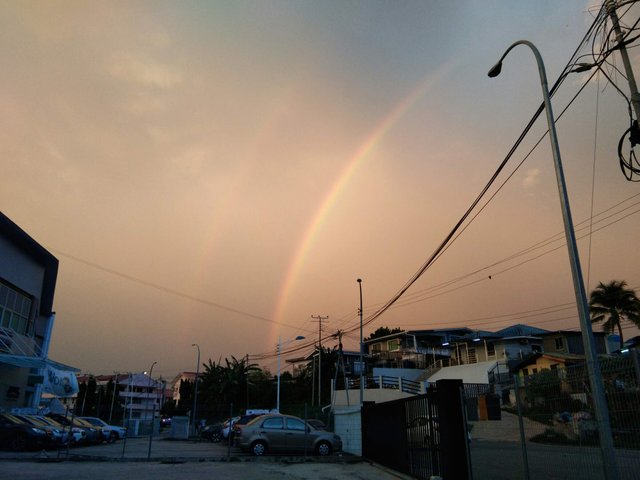 This year as usual still not a very smooth journey. But I am blessed always as I am feeling better than last year, but the struggle still is very strong.
But what to do, life goes on.
It is quite a very stressful time when seeing everyone is travelling and enjoying their life but I am still here do my best but still get nothing.
Anything wrong?
Anyway I am blessed to saw great sunset rainbow view to forget all these stress.
Life still beautiful
Posted using Partiko Android