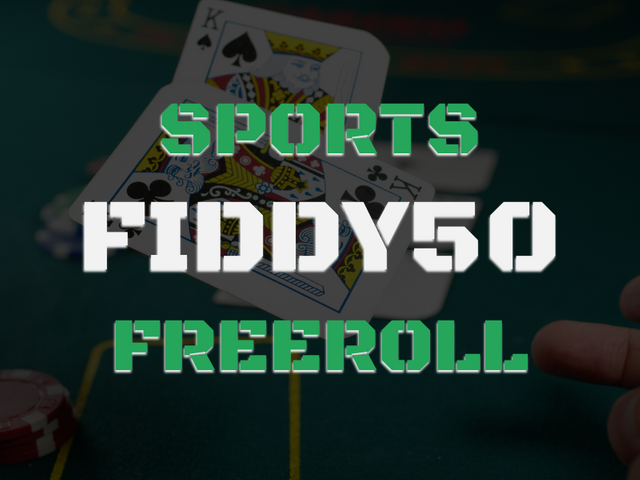 What's a Fiddy50 Freeroll?
It's a SPORTS Freeroll where half the players win! We have a SPORTS Fiddy50 No-Limit Holdem Freeroll that runs Daily at 3PM ET and the last 5 remaining of the 10 players who sign up will win SPORTS tokens.
With more interest and support on our posts the amount will increase over time. This month we will be paying out over 600,000 SPORTS to players thanks to a kind contribution from @sportspartners and your upvotes on our posts.
BRO Bowl VI
Today BRO Bowl VI was played between the Jaguars and Lions. This was the 3rd season in a row that the Jaguars have made it to the BRO Bowl and the Lions first trip. The game started with nothing but field goals, but things heated up in the second half as both teams reached the end zone.
In the end though the Jaguars defense was just too much for Tom Brady and the Lions, picking off Brady 3 times while completely shutting down Ezekiel Elliott's running game. I'm pretty sure Tom Brady was the Lions leading rusher in this one, and that tells you the whole story.
Watch the Jaguars secure their 2nd BRO Bowl title in 3 seasons below with a 22-13 victory. BROwner @ats-david claims to be building a dynasty with this Jaguars team, and it's hard to argue that at this point ... but we'll see how things go in season VII.
See you at the tables for our 500,000 SPORTS Freeroll this Saturday, Nov 16th at 3PM ET!