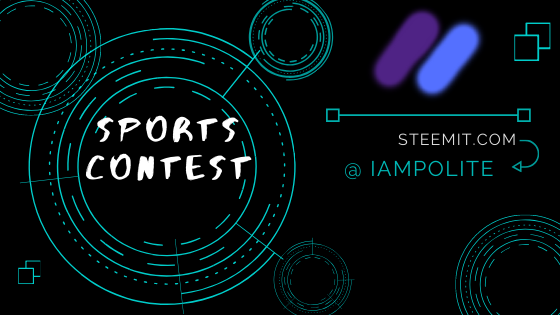 Hello Everyone!
I think it's time to continue with the 24th edition of our contest
So basically, the theme will be almost the same like make a comment down there and u can win 500 SPORTS but I made some changes as per the current behavior of the reward pool. Also, I'm not sure but it seems like SBI has decreased their upvote rates and that is the main reason for removing SBIs reward.


Rules you need to follow for the contest
All what u need to do is make a comment down there (like I'm in, etc)
Upvote the Post with at least 70% of your VP.
Resteem is not necessary, however, you will get a chance to get some extra rewards for resteem.
The Winner will get 500 SPORTS and Two other Random participants will get 50 SPORTS each.
Rewards will be distributed every Sunday.
Rewards will increase as the number of VALID participants increase.


Also, I created an invite list for this contest, if you don't want to be included in that list please let me know via comment. Thanks
@acido1120, @aggamun, @aloha-creations, @alokkumar121, @antoniarhuiz, @apenny, @bitandi, @barmbo, @cadawg, @certain, @chris94, @cryptof, @cruis, @darthgexe, @davidesimoncini, @definethedollar, @elbrava, @elgranpoeta, @erixink, @fredkese, @flxlove, @gamemods, @gillianpearce, @giocondina, @jmehta, @johndoer123, @kirstin, @mimismartypants, @mmunited, @monsterbuster, @muscara, @muaznotfi, @mrnightmare89, @olivia08, @onestopfacts, @onebiz, @orjantomarcelo, @qwerrie, @rachaeldwatson, @roshne, @sacra97, @silent678, @simonjay, @wakeupkitty, @wongbraling, @zyzzyva