Out climbing at The Pillary / Area 44 near Squamish, BC with a good buddy. Soaking ...
... in the views after a morning of trying hard on the wall. Fewer feelings more satisfying than conquering gravity and then soaking in the beautiful views that this planet has to offer.
Moments like these are humbling, yet make you feel connected to and as unstoppable / inevitable as the rest of nature. Just the universe and planet experiencing itself.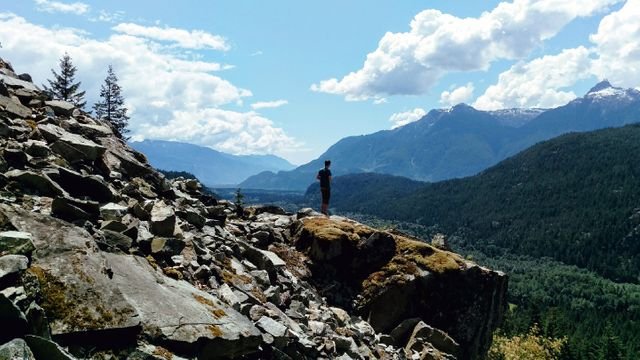 ---
---