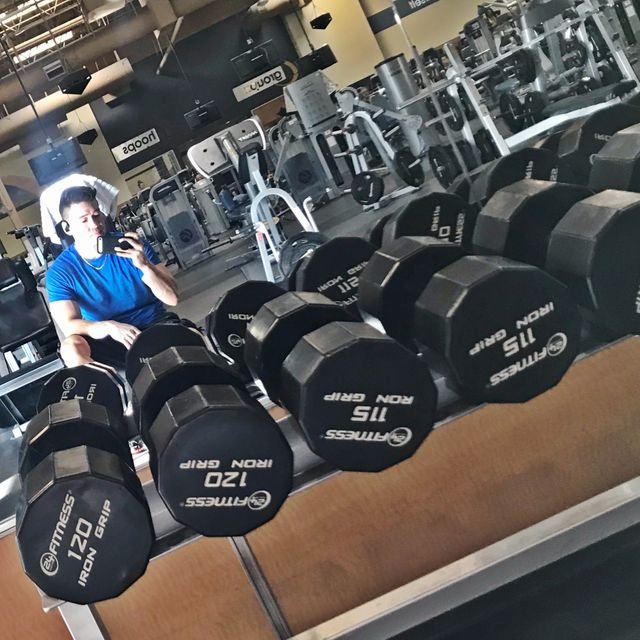 I'm at a point in my life that going to the gym at least twice a week is a must. It's not about having the "six-pack" or "big arms" anymore.
It's really more about just staying fit and feeling good about yourself everyday.
Yeah, it's cool to have a great physique and all but it's more than that. It's about dedication, setting goals, accomplishing them and becoming the best version of yourself.
Like I stated many times before, working out is a very small part of my life. It's just a thing I do for a few hours a month....
I'm just to damn busy these days :)
For those who want to get in shape, it doesn't take that much time. Just stop eating all the time and push your body for couple hours a week. That's It!
It will change your life for the better.
Anyways, I just wanted to do a quick post and document my "little" fitness journey with all my peeps. If it motivated anyone to get started, I think that would be awesome!
Keep On STACKIN! 😎
~ Charles Fuchs
For those who's interested in following my "Content" and "Daily" Posts... you can just follow me @stackin to get my updates.
You Can Follow Me Here:
➡️ UpTrennd: https://uptrennd.stackin.co
➡️ Facebook: https://facebook.stackin.co
➡️ Twitter: https://twitter.stackin.co
➡️ Instagram: https://instagram.stackin.co
➡️ Steem: https://steem.stackin.co
Crypto.com: Get The World's First ELITE Cryptocurrency MCO Debit Card and we both get $50! Also earn up to 18% on all your crypto with the MCO Earn program! Must use Ref code is: ( mqanqykcym )
PI NETWORK: Pi is a new digital currency you can mine on your mobile phone for free without draining the battery or using data.
BYBIT: Want To Trade Bitcoin with 100X Leverage? Create Your Free Bybit Account 30 seconds and claim your $60 Welcome Bonus!