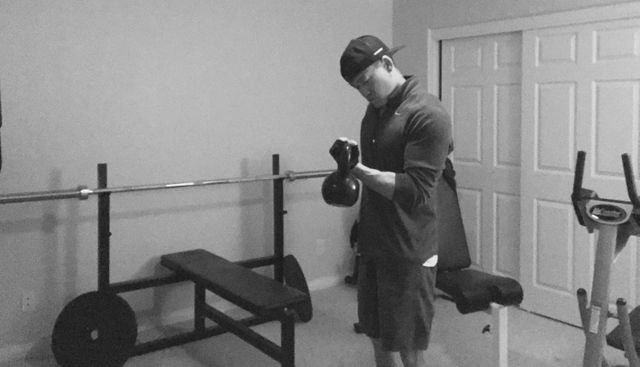 With Thanksgiving being celebrated right now, most of all the gyms (that I have a membership too) decided to close up early for the whole day.
Not a problem! Nothing beats out doing one of those good ole' workout from the comfort of your own home.
Yeah, I have a "home gym" but rarely use it because its just more motivating to be at a real gym.... This will have to do for now.
What is the saying? "Any workout is better than no workout at all".
With all the food that I'm about to eat on Thanksgiving, I need to start burning some of it off now, I'll probably will gain 15 LBS alone from eating all the pumpkin pies this weekend! HAHA
Keep On STACKIN! 😎😎
~ Charles Fuchs
For those who's interested in following my "Content" and "Daily" Posts... you can just follow me @stackin to get my updates.
You Can Follow Me Here:
➡️ UpTrennd: https://uptrennd.stackin.co
➡️ Facebook: https://facebook.stackin.co
➡️ Twitter: https://twitter.stackin.co
➡️ Instagram: https://instagram.stackin.co
➡️ Steem: https://steem.stackin.co
Crypto.com: Get The World's First ELITE Cryptocurrency MCO Debit Card and we both get $50! NOTE: You must stake 50 MCO to get the $50 + 2% cashback on all purchases. Must use Ref code: ( mqanqykcym )
PI NETWORK: Pi is a new digital currency you can mine on your mobile phone for free without draining the battery or using data. Use The Referral Code: ( stackin ) to be on my personal team.
BYBIT: Want To Trade Bitcoin with 100X Leverage? Create Your Free Bybit Account 30 seconds and claim your $60 Welcome Bonus!