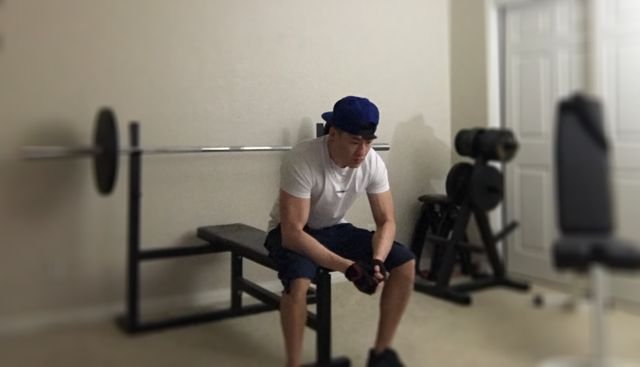 For many years, people have always asked me where I get the "time" to workout couple times a week.
My answer: "You Just Make Time."
How do you do that? Well, we all have 24 hours a day to do what we want in life. Instead of wasting my time sleeping 7-8 hours. I only sleep for 6 hours a day... it's that simple. HAHA
That's an extra 2 hours a day for me to do what I want :)
It's crazy weird to me that most inactive people needs so much sleep... I'm usually 10x more active than the average person but sleep less...
Alright, let me get back on that grind and burn off this 15 LBS I gained in the last few months.
Yeah I got kinda fat throughout the holidays but give me around 1-2 weeks and I'll be back to normal.
Keep On STACKIN! 😎😎
~ Charles Fuchs
For those who's interested in following my "Content" and "Daily" Posts... you can just follow me @stackin to get my updates.
You Can Follow Me Here:
➡️ UpTrennd: https://uptrennd.stackin.co
➡️ Facebook: https://facebook.stackin.co
➡️ Twitter: https://twitter.stackin.co
➡️ Instagram: https://instagram.stackin.co
➡️ Steem: https://steem.stackin.co
CLAIM YOUR FREE HEX TOKENS - The first high interest blockchain Certificate of Deposit (time deposit.) that is designed to go higher, faster and retain its value. Programmed to pump. Stake it till you make it!
Crypto.com: Get The World's First ELITE Cryptocurrency MCO Debit Card and we both get $50! NOTE: You must stake 50 MCO to get the $50 + 2% cashback on all purchases. Must use Ref code: ( mqanqykcym )
PI NETWORK: Pi is a new digital currency you can mine on your mobile phone for free without draining the battery or using data. Use The Referral Code: ( stackin ) to be on my personal team.
BYBIT: Want To Trade Bitcoin with 100X Leverage? Create Your Free Bybit Account 30 seconds and claim your $60 Welcome Bonus!