Introducing "My #SteemWealthShowoff" where I would be sharing to the world evidences ...

... of wealth accumulated on Steem Blockchain over the past two years of my being here.
Basically, all I do on steem is to create contents which take forms such as texts, images, videos, etc.
My favourite Content categories are: Faith, Life, Christianity, Investments, Sports, Education and Poetic Arts.
I have b en on Steem Blockchain for the adt two years, precisely, from January 2018. I joined steem when one steem was worth $7 and I have stayed through the price falls and this eventual rise.
I do not regret using my data to host contents on Steem Dapps because I have earned much more than financial value with over 500% Return on Investment (ROI).
In the coming days, I will gladly be showing off my worth on the different dapps os steem.
Besides my regular steem and SBD earnings, i also have rewards from Steem tribes with tokens such as LEO on #steemleo, SPORTS on #sportstalk, DBLOG on #dblog, MARLIANS on #marlians, KANDA on #telokanda, SPEAK on #threespeak, and many more.
While we are beginning to scale into the cryptocurrency bull market, it's still a good time to join steem.
Here, every kind of content is acceptable and appreciated provided it's not plagiarized.
You mine your cryptocurrency by creating contents. That's the simplest thing you can do to earn money.
I do not want to talk about those users who are investing Fiat, they are making millions in returns.
I call on other great steemians to showoff their #steemwealth so far accumulated and let's show to the world how wealthy we became by being a part of this decentralized socialmedia.
---
Already, @appics tells me that my current worth on Steem is $419 at the current market value. This is after I have already cashed out over $2400 earned by just sharing contents such as are Valueless on other socialmedia handles. 💪🔥
---
This is a call to well meaning steemians like @theycallmedan, @whatsup and others to help trend this #steemwealthshowoff campaign.
We don't just socialize on Steem, we earn!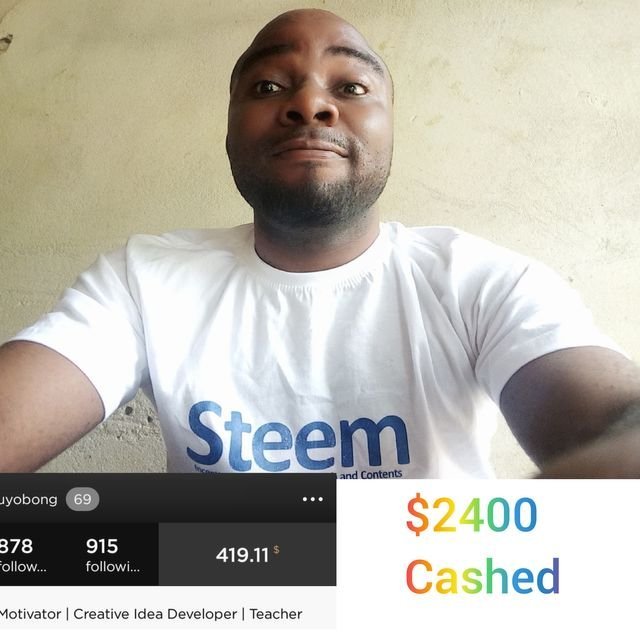 ---
---