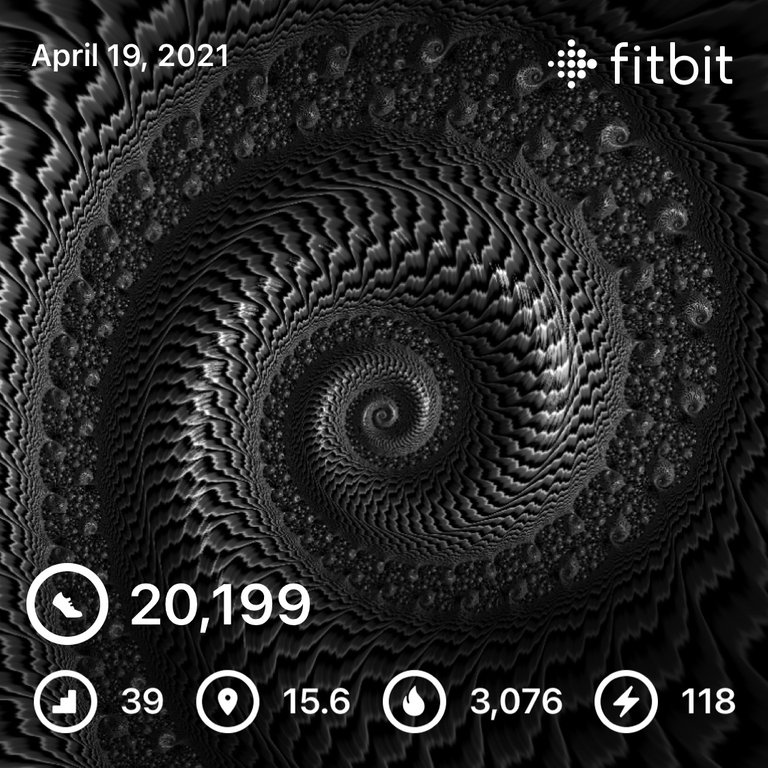 Up at five again and another two hours short on sleep... I didn't feel all that great, but I refused to crash out and instead went the hardcore opposite direction.
The usual morning routine was pretty standard today. Crypto markets still on a pullback, but at least the volume has picked up a little. While most coins saw a sea of red, low and behold Doge was going strong. Gained another spot on coinmarketcap! Not sure I want to live in a world where Doge is fifth...fricking memecoin!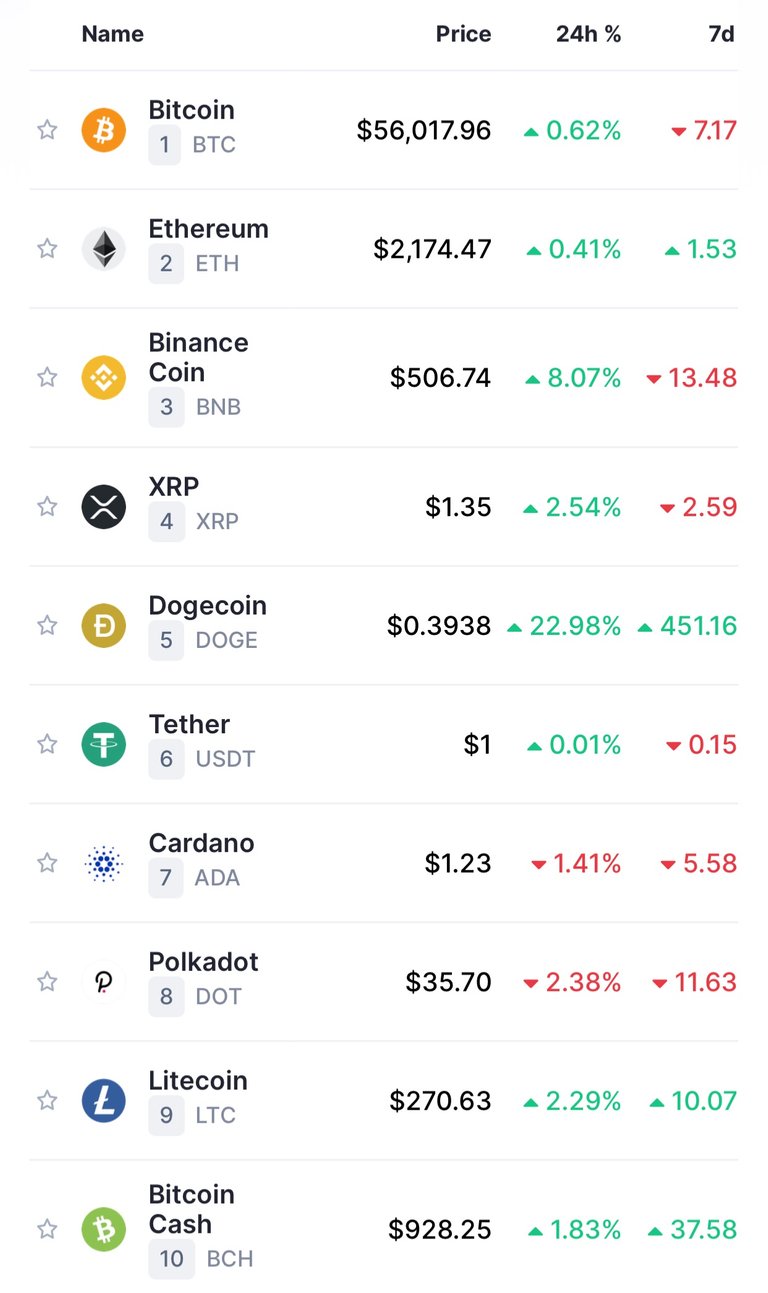 Spent quite a bit of time shifting H-E tokens, as has become my new part-time job, and rocked out a solid post over thirteen hundred words...I mean, that does take time, these posts don't just create themselves.
Went over for a bit and listened to Tax Sherpa Stories on MSP Waves. Ended up talking about the money printing, Doge, and the recent precipitous fall of Bitcoin.
Started to get towards lunchtime then, and I knew the crash was coming, so I decided to tackle a job: mow the lawn.
This being the first time of the season, that of course entails more than just go out and mow. They put the damn chemicals in the gasoline that makes it go stale over time, so the first thing I had to do was figure out what to do with last year's leftover gas (put it in another container to throw on the bonfire - at least not a complete waste that way) and then walk down and get a refill.
I was quite surprised when the mower fired up on the first pull! 😄🥳 Even then, needed to play "pick up sticks" before I could start. As I was doing that I got sidetracked with all the big sap-sucking weeds that had come up, so I went around clipping them off and taking the waste to the burn pile.
Ended up spending a lot of time doing that, sidetracked on sidetracked, but got several of the flowerbeds more or less cleaned out. It started to threaten to rain, but I was able to get the front and sides done. I was hoping to do some of the back as well, but my back was hurting a little, so I called it good.
Played a couple of songs on Beat Saber, but I was pretty worn by then and didn't really make any progress or try all that hard. Put on a couple episodes of Two Sentence Horror Stories and then watched some tube with the wifey once she was done with working.
I was super close to a #DoubleDay come bedtime, so I quick did a few laps to finish it out...two days in a row! Then it was bedtime and I was out almost instantly.
---
I guess the SIM I had was burning a hole in my pocket, cause I did buy another Farm. The point? None, really. The philosophy of the day was: how dShitty can we make it? How much crap can we pile on whose only purpose is to deny income to people who built it up?
Almost completely decided that I'm going to dump it all over to Solairitas...paying attention to one city is more than enough of a waste, no need to multiply my misery.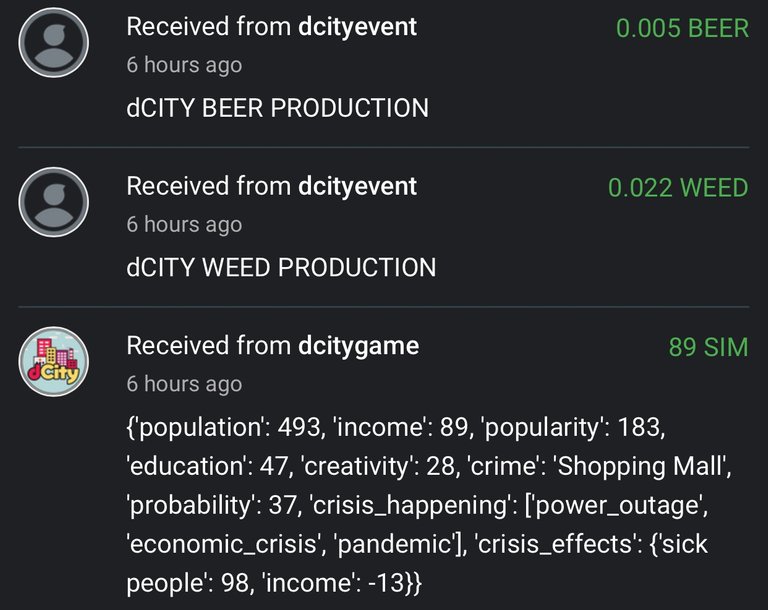 ---
Holybread continues to go quite well. Got all my tasks done and built up some more gold. Checked on my items and they're not immediately due, but might take care of it soon anyway, just so I don't forget about it.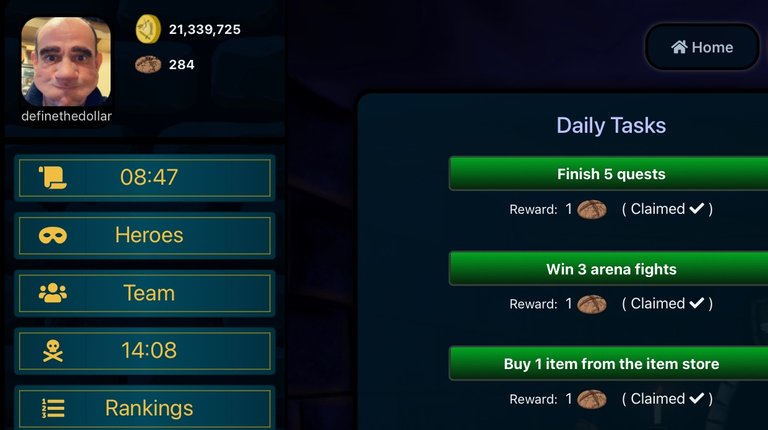 Got knocked back a slot and couldn't get it back. 😢 We're pretty close, so it's kind of a crap shoot whether I can beat manniman or not. Top five still isn't shabby, though. 🏆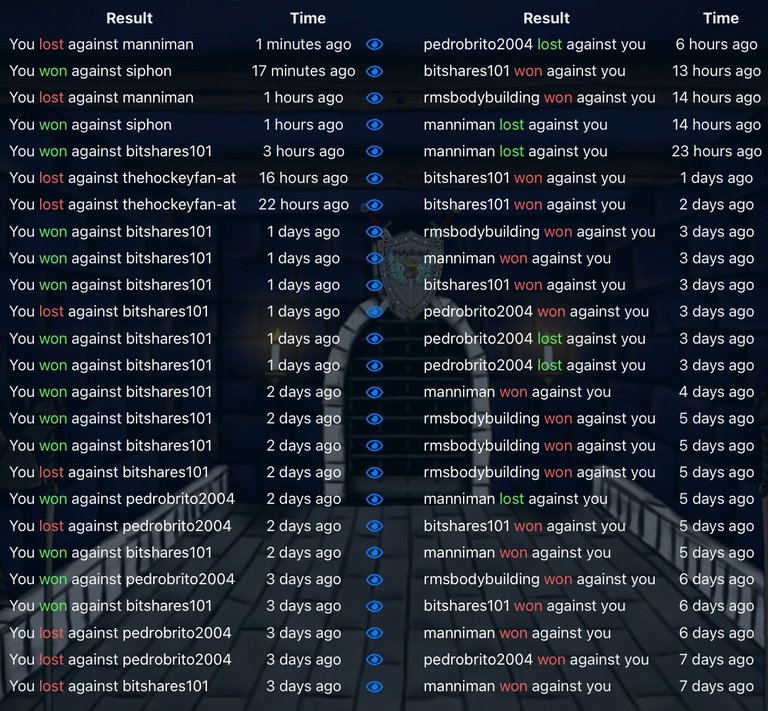 ---
Got another brew done and sold over on CryptoBrewmaster. Just a regular lager again, so up to 1078.8 CBM. Basically don't have any more ingredients now, so it's back to saving up again.
---
I didn't properly play any Splinterlands today, but I did participate in another guild brawl.
We came in a bit lower this time, like fourth, even though we tied with third. 😡 The results also continued my losing streak and so even though I didn't actually play, I still got screwed on rank.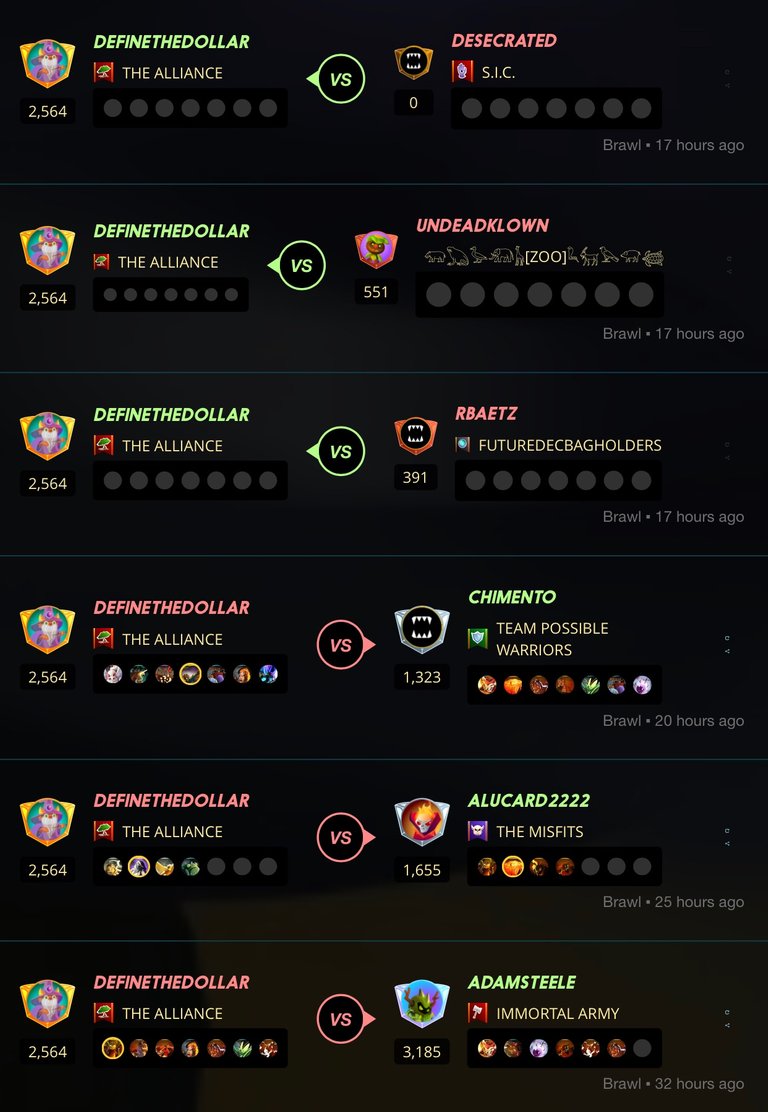 Nothing to show for today except not as close to Diamond anymore. 🤬
---
Got my stats for the last week again. Kind of a mixed bag again. Got that #DoubleDay showing, which is nice, but definitely took a hit on sleep and missed three days worth of exercise...it was cold (that's my excuse, anyway), got to try and pick it up this week.
---
Average Last 7 Days: 14,176
Lifetime Average: 15,289
10k per Day Streak: 65
Longest Streak: 204

Distance on shoes: 401.94 km
Distance on hikers: 58.02 km
#AutomaticWin Tally: 340
#AutomaticWin Streak: 0
Longest Streak: 19
#TripleTen Tally: 118
#TripleTen Streak: 0
Longest Streak: 7
#DoubleDay Tally: 164
#DoubleDay Streak: 2
Longest Streak: 5
Highest Floors: 120
Highest Daily Steps: 41,528
Zombies evaded: 0/0
Mindfulness Diary:
Health: 89%
Satisfaction: 86%
Energy: 84%
Productivity: 85%
---
Referrals: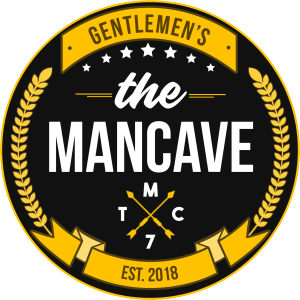 Power up and Hive on!