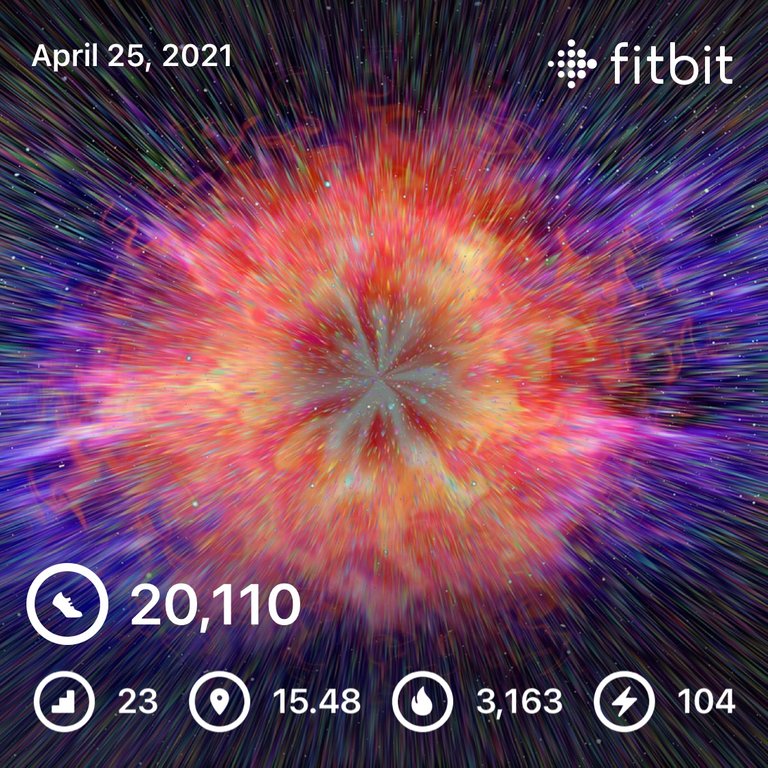 Slept all the way until six today and, holy schnikies, count it as a full night! 🥳😴
Did the usual morning routine. Crypto still in bearish mode...previous support has become resistance and we're finding lows that we haven't seen in a while. I don't think it's a trend reversal, though, just a consolidation during a bigger parabolic move; we shall see.
I started recording a Calculus video, but as has been happening for the past few days, my phone just crashed out of the app! 😱 Wondered if they'd screwed something up with an update, and busted out the Google search.
Didn't find anything recent about glitches with an update, but I found an article that said to check the memory, if it was less than a Gig, that could be causing the apps to close out. I checked, and behold 255.3/256 GB used!!!!
There was no way it should have been that full, especially after I cleaned stuff out the other day, so I started digging around. I found more than 40 GB in photos? WTF? That would be like bazillions of photos! Turns out the videos I'd made over the last month were just sitting there in "deleted." 😡
I cleared that all out and offloaded a couple apps I don't really use, and then soft reset the phone. So far, so good, seems to have done the trick. However, that took time messing around with that and we were late heading out for our walk.
We went and picked up Lady, but didn't drive into the woods; instead went back on the nature trail behind the school and let them run a bit. Thought it would be tight, so I jogged pretty hard for most of the way, but ended up scoring the #AutomaticWin with plenty of time left. 💪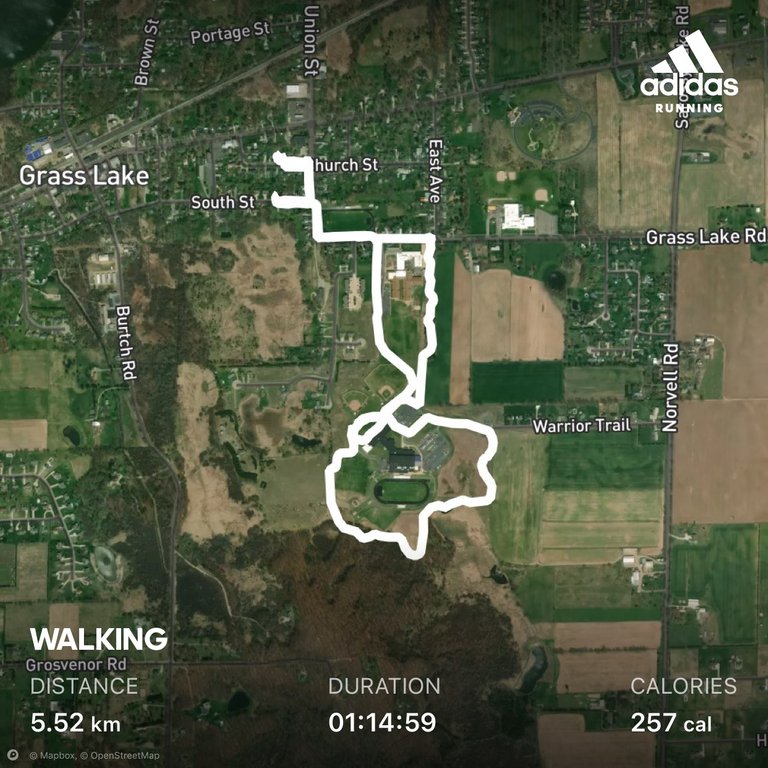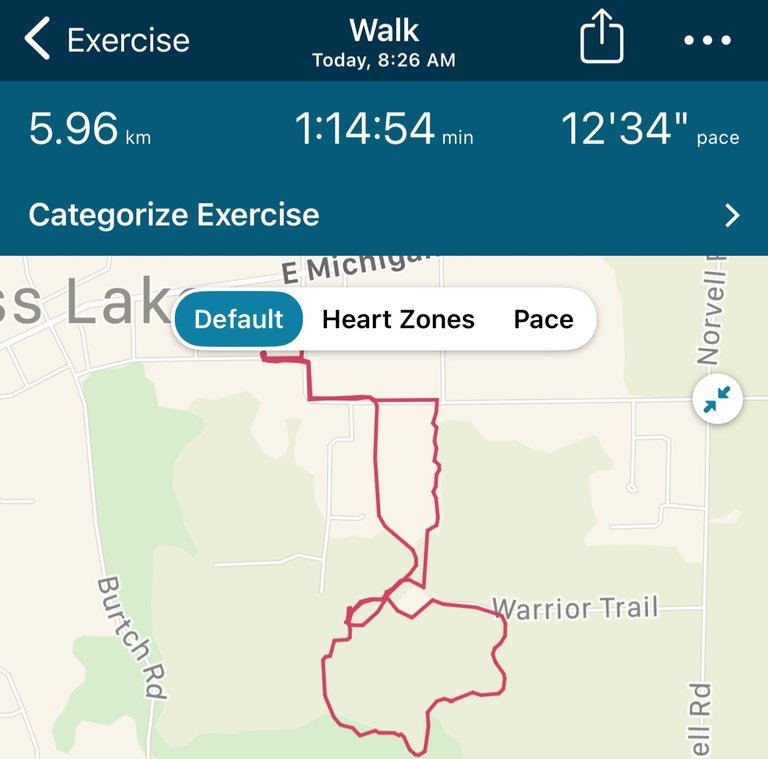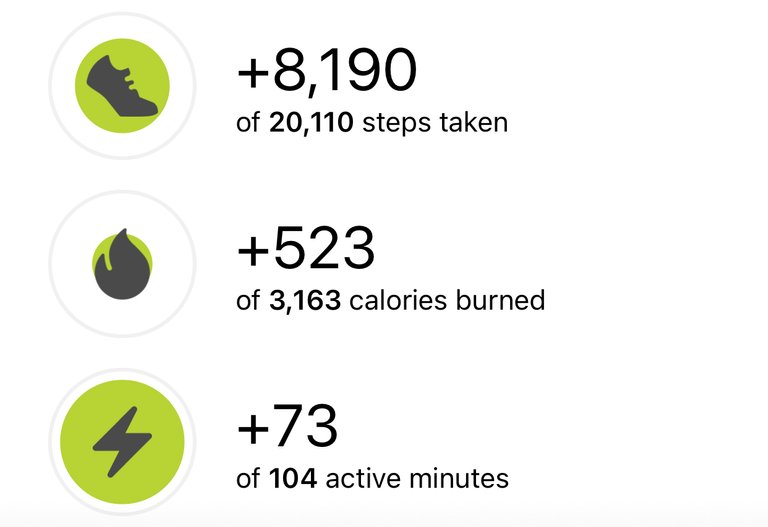 Didn't feel much like spring this morning, and the north to south wind coming down from Canada did not help at all!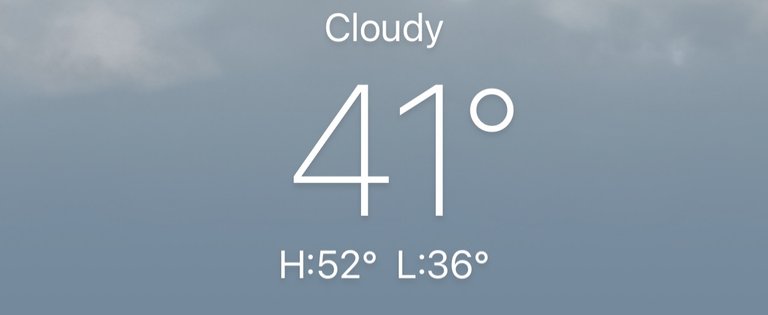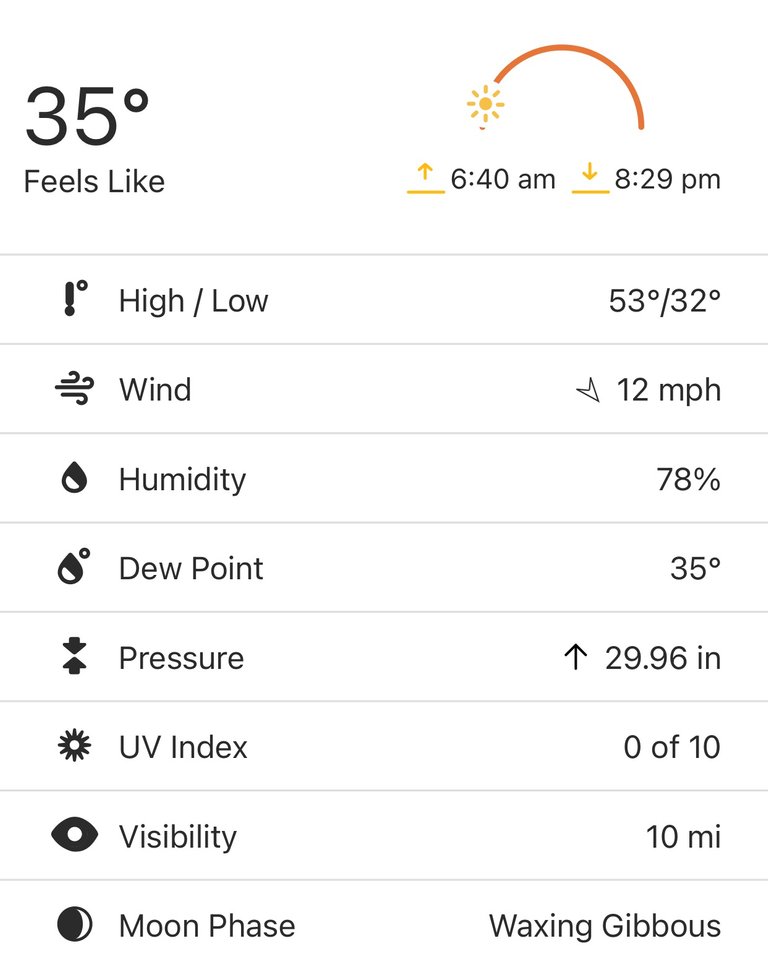 Looked like it really woulda' just dumped snow on our head if it coulda', but just grumpy, no rain or anything.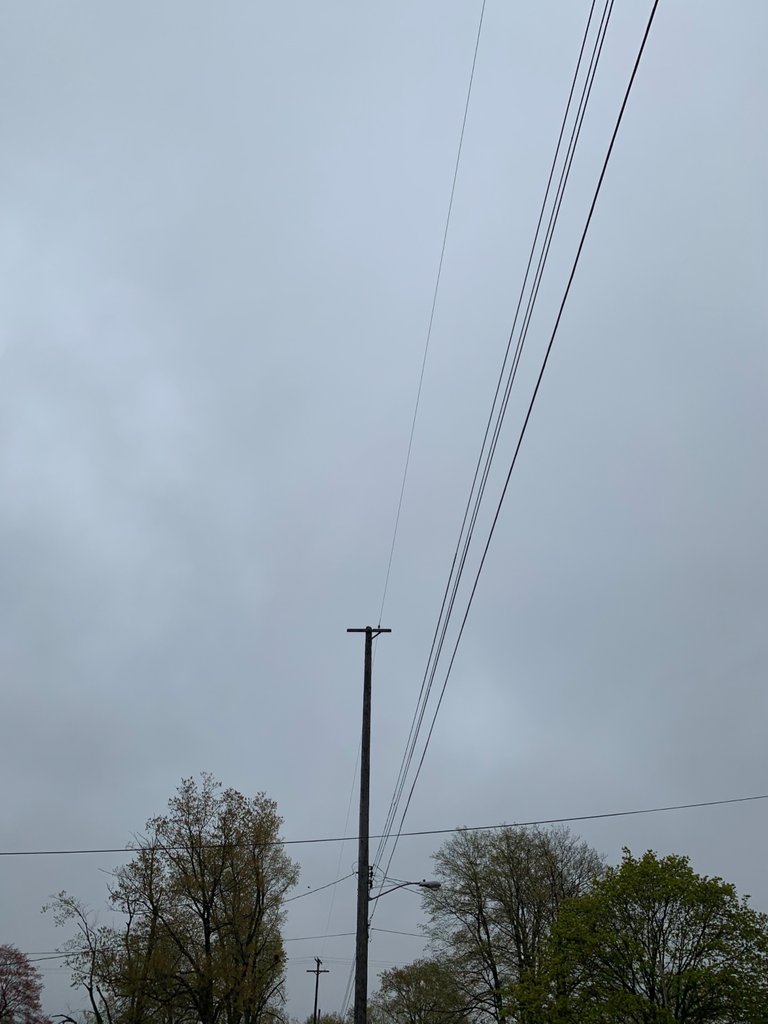 No bugs yet, but there are some flowers starting to come through: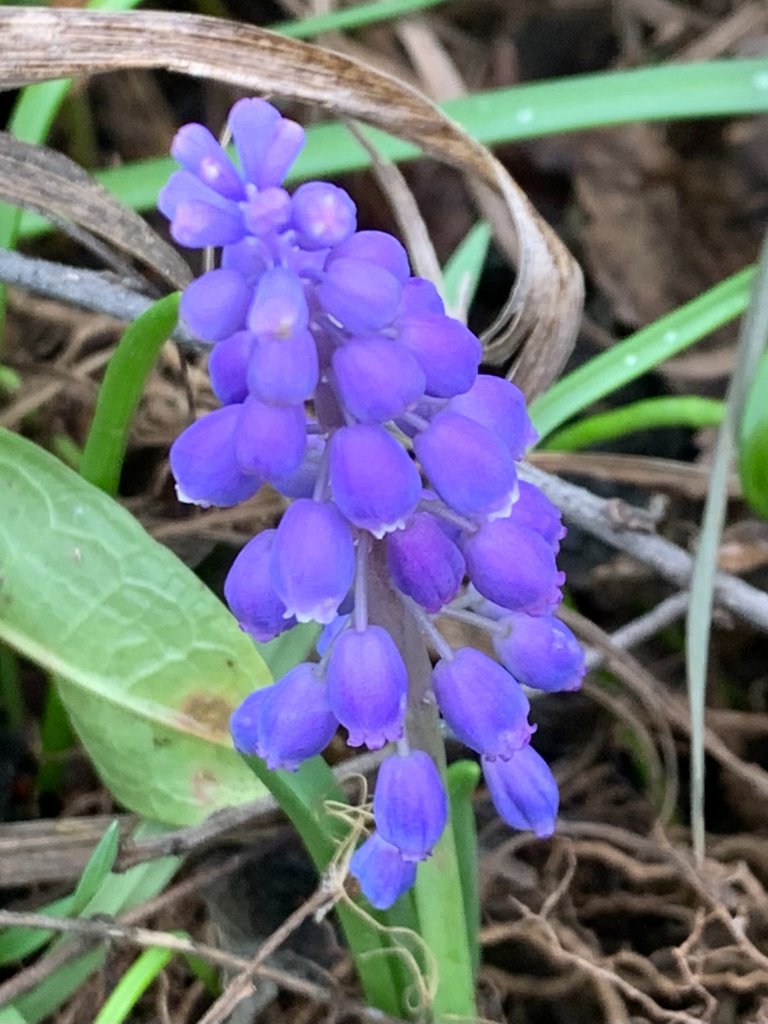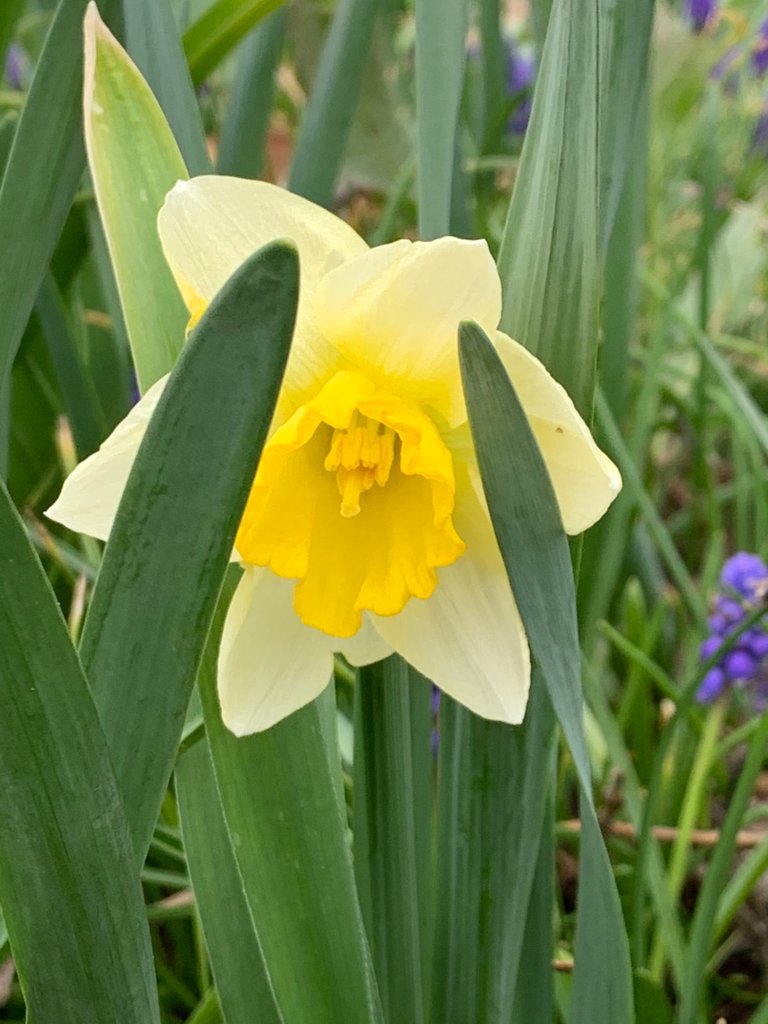 Did a swing by the pond but didn't hear any froggies or see any turtles or anything...guess it was too cold for them to bother getting out of bed.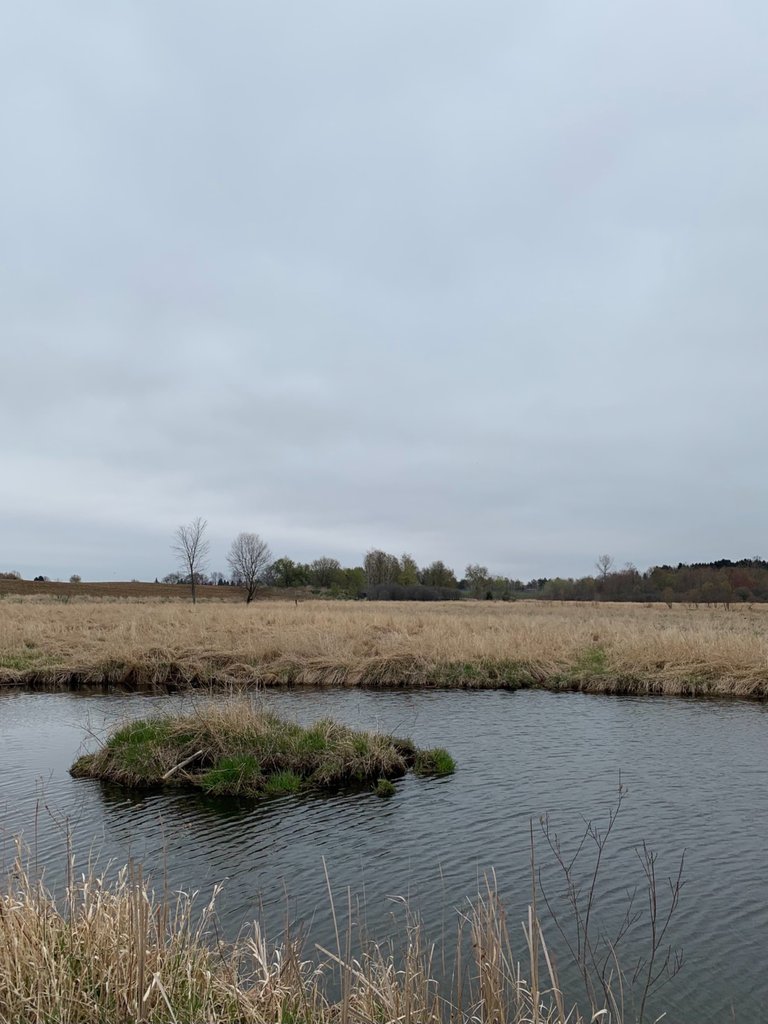 We took Lady home, dropped Dude off, and basically turned around and went immediately into town to do the grocery shopping. Busted another $150 in no time! Got home, got everything put away, and snagged some lunch all before twelve. 😁
We watched some G.I. Joe movies for shits and giggles and then I jacked in and played some Beat Saber for a while. I cranked several new high scores, but it's getting really hard to improve at this point.
FitBit counted it as yet another exercise, so got double today, and that put me fairly near to a #DoubleDay.
My ActiFit exchange was due up, so I posted my #AutomaticWin official in the afternoon, had a solid day and a half worth of steps by then anyway.
Got a chance to help tutor with some Calc 2 questions, but never finished recording the lecture that got cut short by the phone: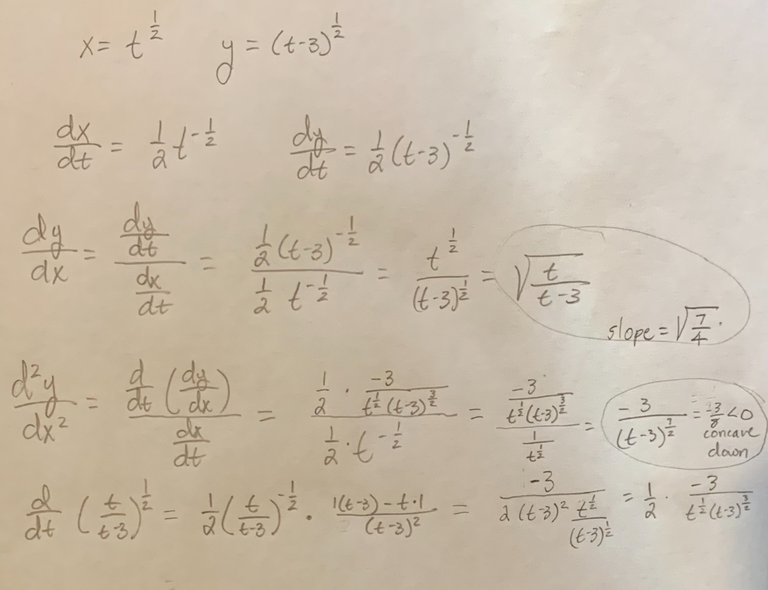 I was less than two thousand steps to go for a #DoubleDay when I started to think of hitting the sack, so I did some laps around the house and lost repeatedly at Splinterlands to finish out the day.
Got to finish up with that video tomorrow and then maybe get some web work done...
---
Can't get much shittier over on dShitty. he says knowingly tempting fate
Each day of this nonsense brings me another day closer to just dumping it to Solairitas, at least it's getting a tiny bit of HIVE every day for holding SIM.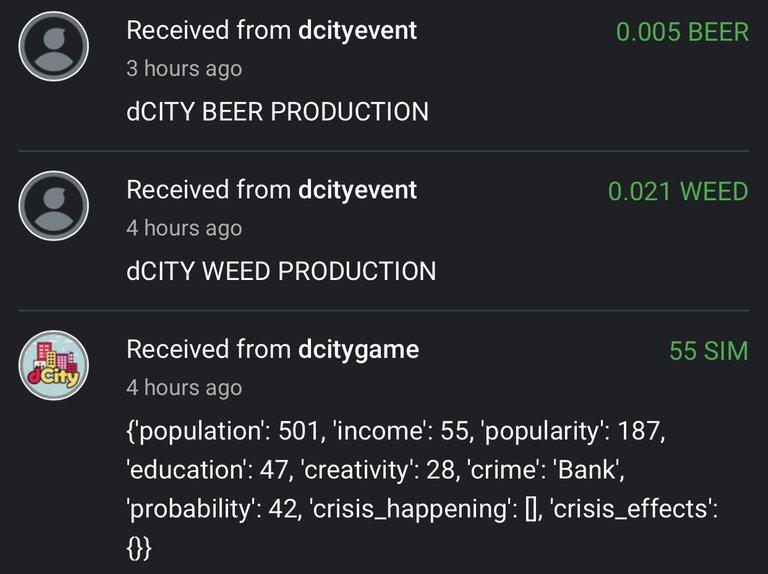 ---
It came time to refill my potions on Holybread today. Got them done and had enough to level both main stats on all three characters. Doesn't seem to have helped much, though.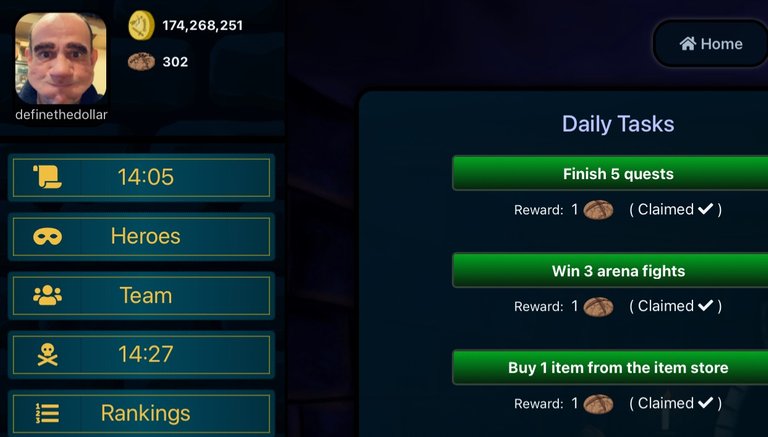 Got all my tasks done, but got knocked off my perch at the top. 😭 Seems like there's some new contenders coming back in...making the arena harder again. 😡 Still, third isn't bad.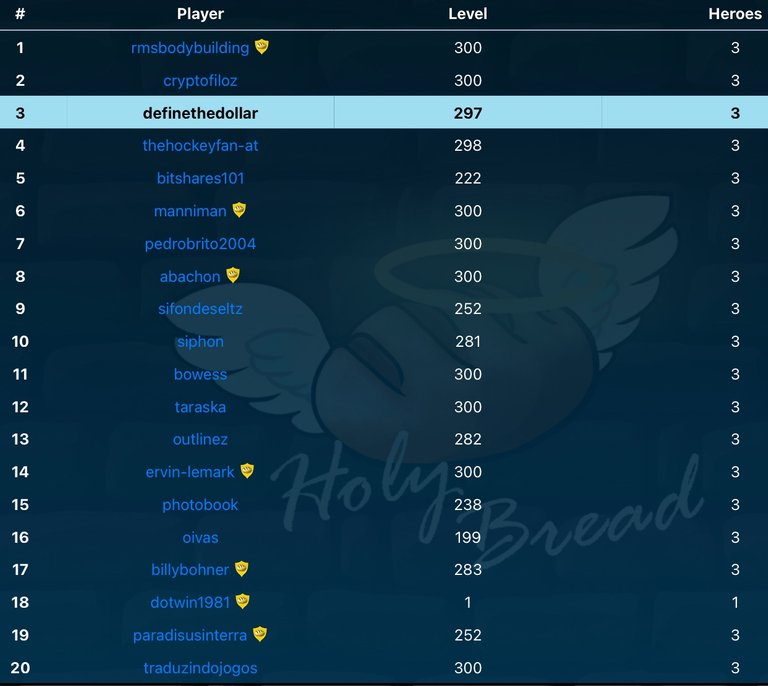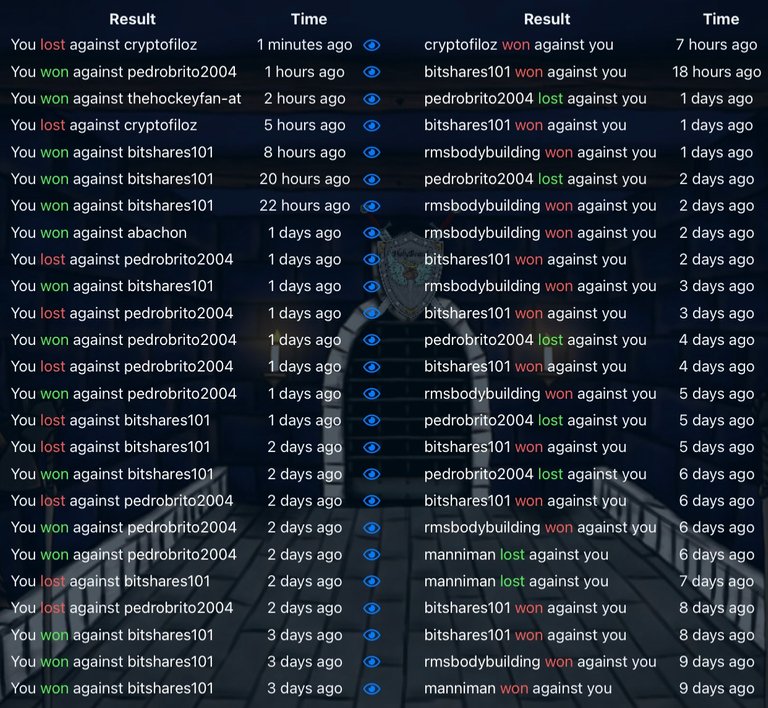 ---
Got the brew done on CryptoBrewmaster and sold out, just a regular lager again, though. Actually thought about this game several times today, so kind of got a bit of a boost on gathering the next set of ingredients. Still afraid to check the CBM market, though.
---
Don't ask me why (sadism?) but I played Splinterlands again today.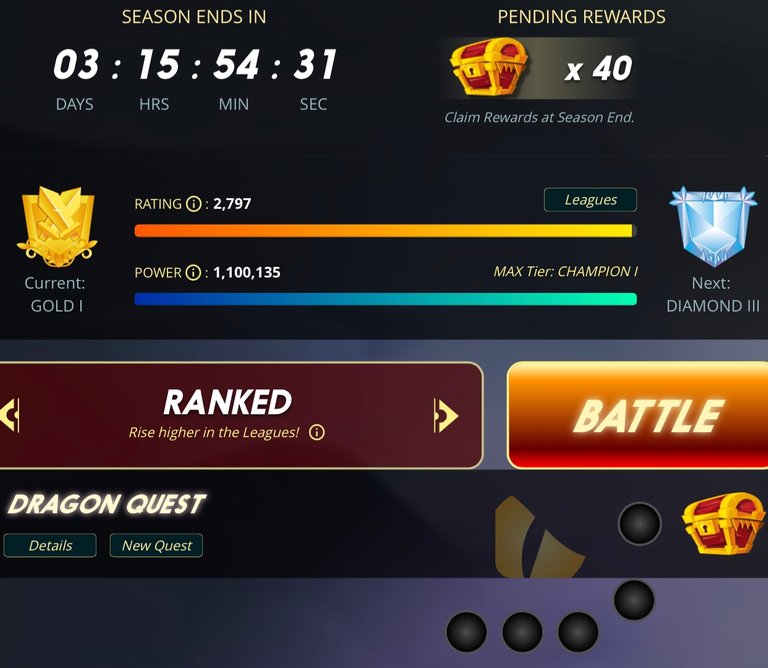 Worse than a complete fucking waste of time since I just kept losing and fell back out of Diamond all together. 🤬🤬 Good for all my opponents, they got easy DEC and gained position all day long...why do I submit myself to this?!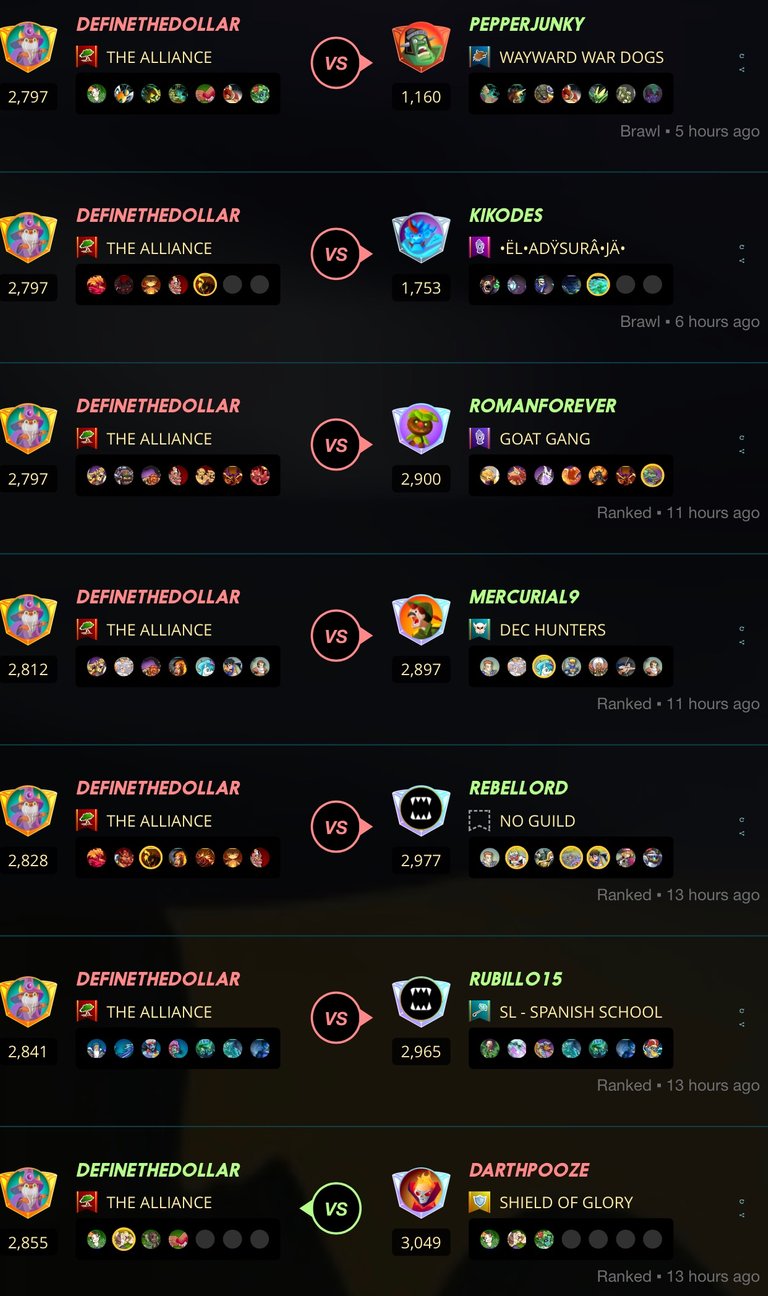 ---
Proof of #AutomaticWin: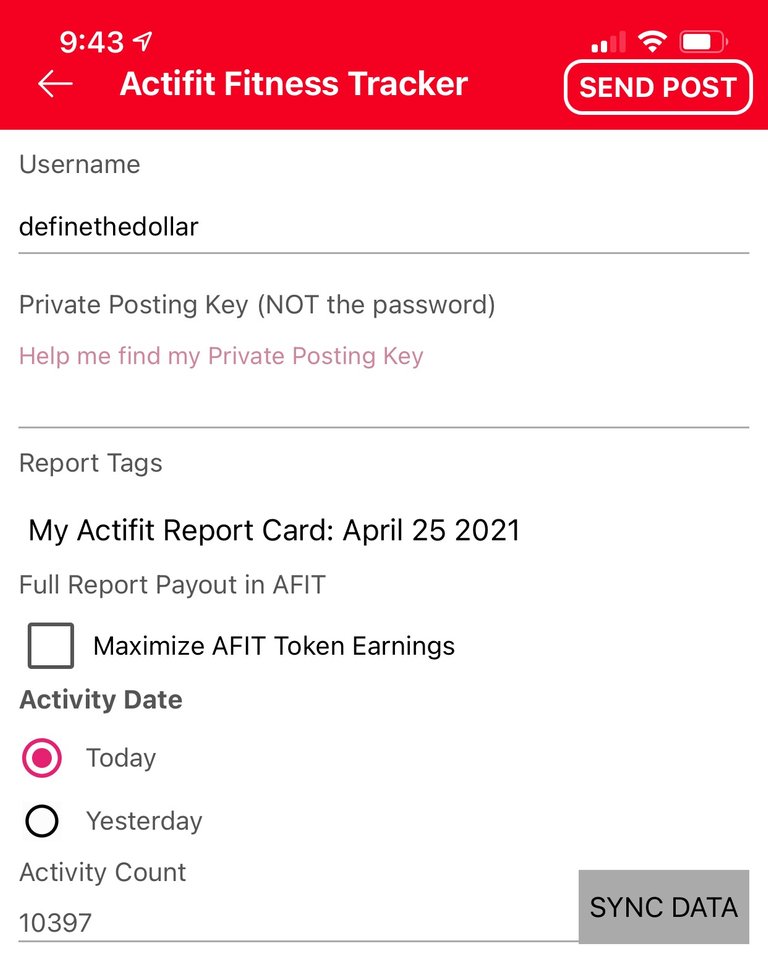 ---
Average Last 7 Days: 13,176
Lifetime Average: 15,275
10k per Day Streak: 71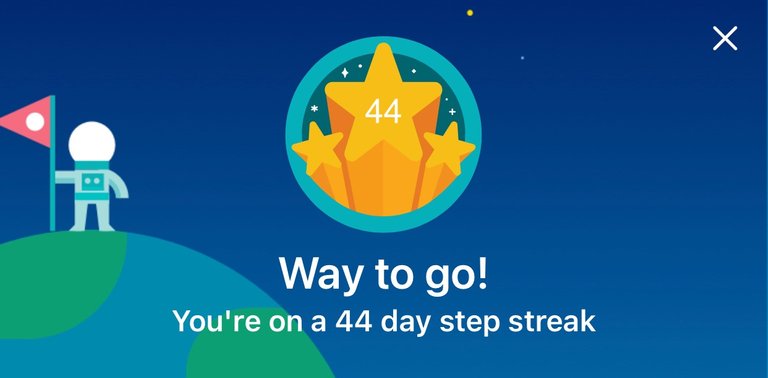 Longest Streak: 204

Distance on shoes: 410.88 km
Distance on hikers: 58.02 km
#AutomaticWin Tally: 342
#AutomaticWin Streak: 2
Longest Streak: 19
#TripleTen Tally: 118
#TripleTen Streak: 0
Longest Streak: 7
#DoubleDay Tally: 165
#DoubleDay Streak: 1
Longest Streak: 5
Highest Floors: 120
Highest Daily Steps: 41,528
Zombies evaded: 0/0
Mindfulness Diary:
Health: 85%
Satisfaction: 84%
Energy: 80%
Productivity: 70%
---
Referrals: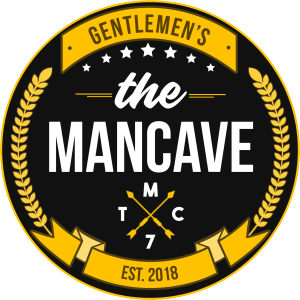 Power up and Hive on!