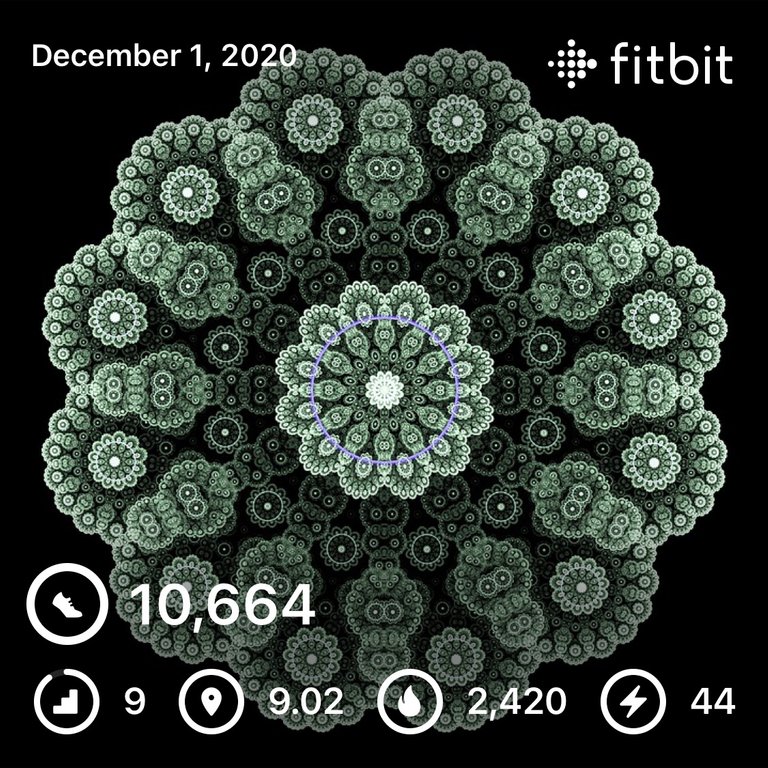 Made it almost all the way until six this morning, but having gone to bed later than usual last night, I still ended up an hour and a half short. Between the lack of sleep piling up and my back absolutely killing me, I didn't make it through the afternoon without crashing.
Did the usual morning stuff. Of course, the BIG news is Bitcoin hitting all-time highs!!! 🤑 Seems like it's scared of 20k...I guess that is a pretty big psychological level; we've come right up against it and then just gone running back to 18k. Things are likely to take off if we do break it, though.
Even seeing some signs of life in the HIVE price!
Needless to say it wasn't long before I jumped back into VR. I played the rest of The Room through. Was sad that it ended, was a little short, but definitely worth the play! Some of the results of completing the puzzles really had a "Wow!" factor and the details and ability to interact with objects was unlike any gaming experience I've ever had.
Was thinking about it last night, how amazing it was in one puzzle to have these incredibly detailed, ornate containers with operable lids. You could fill them with various ingredients and see them shake around inside and then dump them out the top. The inherent three dimensionality of some of the puzzles was super pleasing, like connecting light on different paths...don't want to give much away.
I played a bit of Bait as well. Pretty fun, but probably not going to be my go-to game. We'll see, it's good for a sit down.
I played some more Beat Saber and actually got most of my movement points for the day doing that. In fact, the FitBit auto-recognized it as an exercise, but thought it was elliptical bike. 🤔
That was about all my back could take and I had to lay down. I watched some Freak Show, the next season of American Horror Story, and like I said, ended up crashing out for a bit. Woke up and got some leftover Thanksgiving ham for dinner and had to lay back down again.
Not really accomplishing too much lately, maybe I overdid it last week? Still, not too bad a day despite the pain.
---
I guess I shouldn't have mentioned it. Wasn't only like two days ago I had a Bank robbery? Well, little digital fu$&ers took a big chunk of my SIM today on dCity. 😡
The Cinema was supposed to decrease the crime rate, but we already know that mechanic is a scam regardless. Still, I've got it in my craw to get into the top four hundred.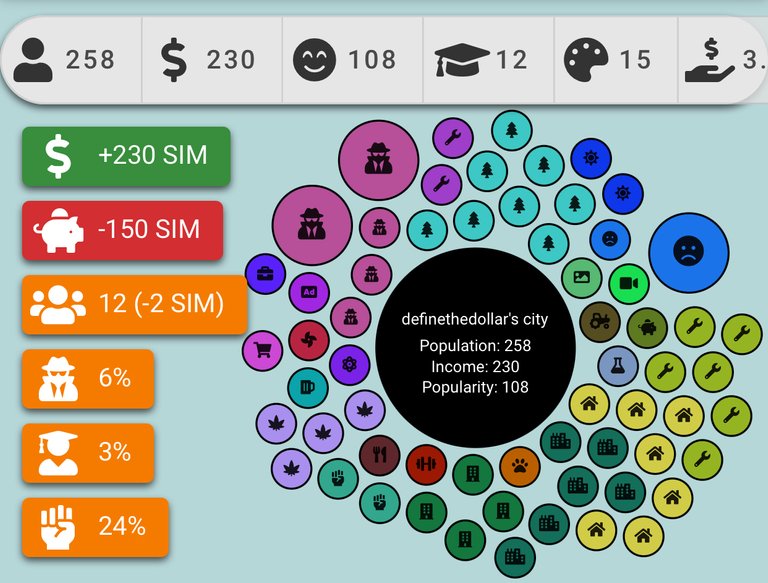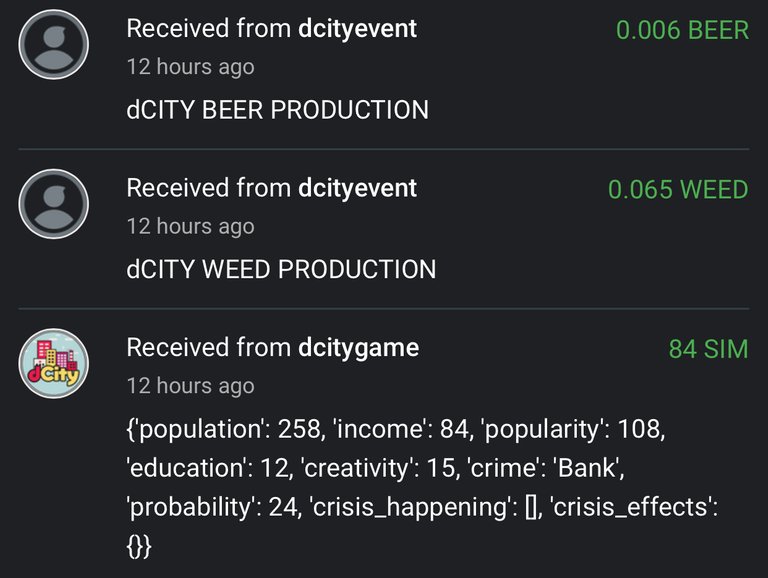 ---
Holy moly! I actually got my Holybread tasks done today! 🤩 Finally got the chance to fight a different opponent that I could beat.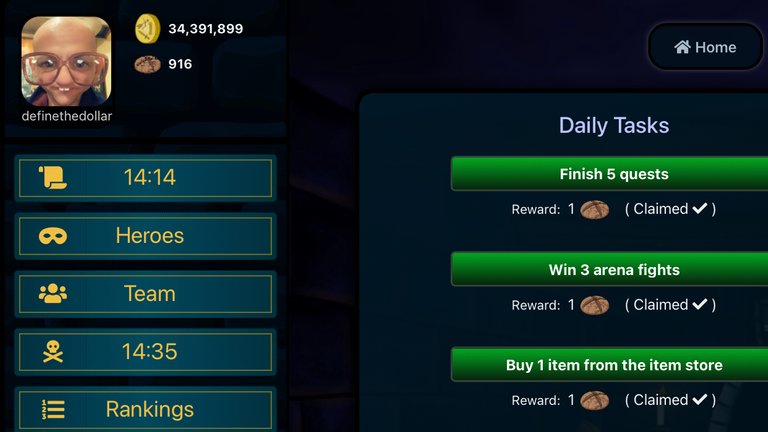 Still can't beat anyone in front of me, so no progress in the ranks...I miss my home up at thirteen.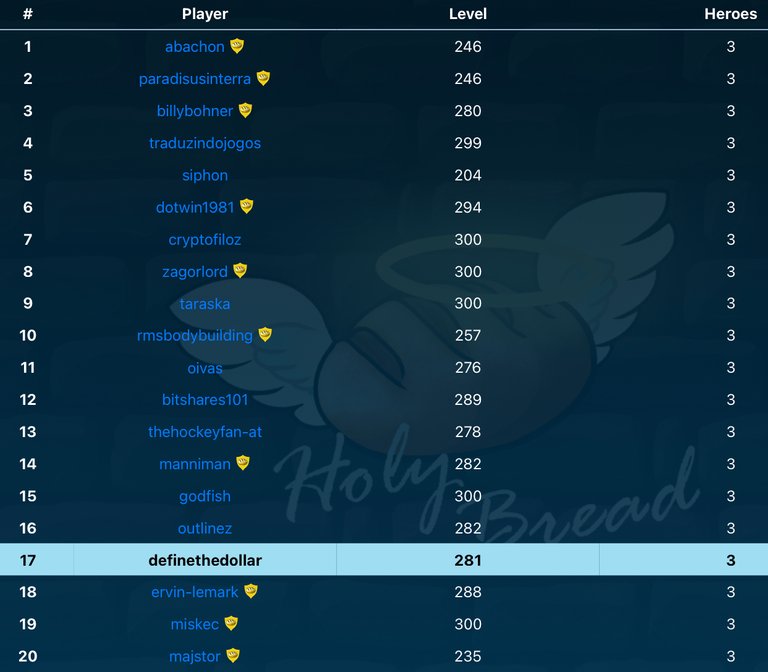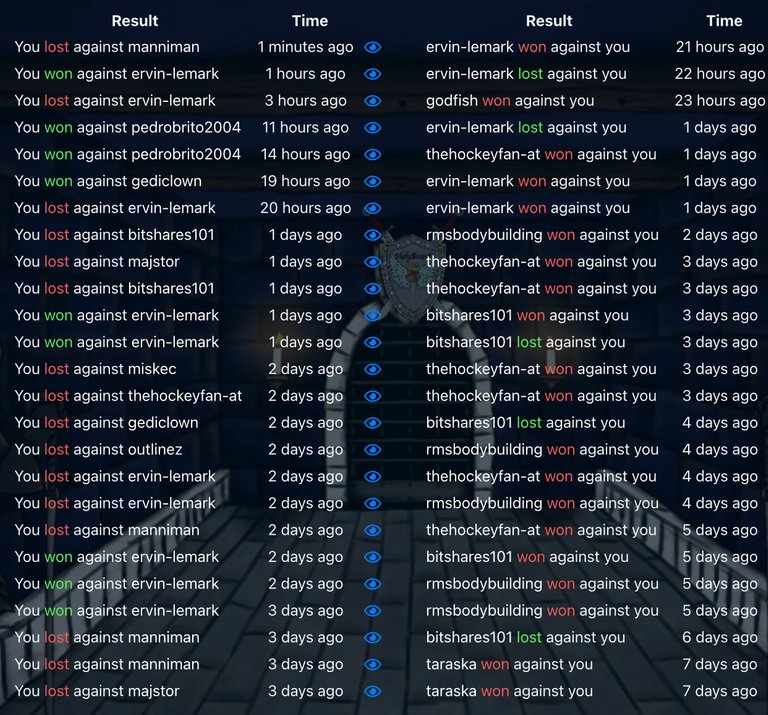 ---
After selling out my brew yesterday on CryptoBrewmaster, I had basically all the ingredients to gather again. Got one, but still need a few more, so no progress here today.


---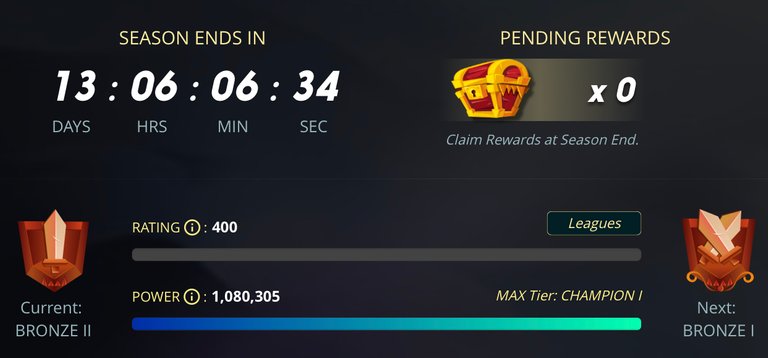 Other than when I posted, this game didn't even cross my mind. I guess the first couple days after the reset are gone, so it might be a good time to get a couple games in just for shits and giggles. Considering I've got more games to play on Oculus, though, it's relatively unlikely.
---
Average Last 7 Days: 13,842
Lifetime Average: 15,594
10k per Day Streak: 10
Longest Streak: 204

Distance on shoes: 204.62 km
#AutomaticWin Tally: 301
#AutomaticWin Streak: 0
Longest Streak: 19
#TripleTen Tally: 116
#TripleTen Streak: 0
Longest Streak: 7
#DoubleDay Tally: 152
#DoubleDay Streak: 0
Longest Streak: 5
Highest Floors: 120
Highest Daily Points: 41,528
Zombies evaded: 0/0
Mindfulness Diary:
Health: 80%
Satisfaction: 85%
Energy: 78%
Productivity: 60%
---
Referrals: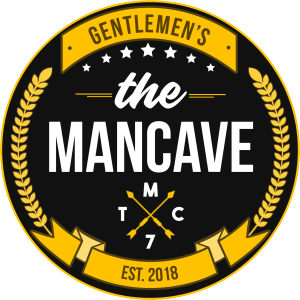 Power up and Hive on!