Well, faaaaaaaaack! Woke up this morning to the realization that I went to bed last night with like twenty-five hundred steps left! 🤬😭😭 So no streak or trophy photo for my stats and I have to start all over again for no good reason. 😡
Woohoo! I got a solid eight and a half hours of sleep and it was normal adult human times!!!! Hopefully I got it reset. 😁
Just the usual stuff in the morning, but it seems that while Bitcoin and ETH we're taking a bit of a breather altcoins started to take off!
Dash nearly doubled and overtook LTC! Really wish I had some more of that...but it was nice to check my wallet to find that some of the "penny stock" coins I took a punt on are going up (after quite a long wait).
LTC pumped pretty hard as well. Basically green across the board. HIVE been going up as well, but it's still mostly as a result of BTC; we are up around 500 Sats again, though, so rising against BTC a little.
Wenche had an appointment, so I jacked in and played a couple more levels of Shadow Point. Too bad it doesn't require nearly as much movement as Beat Saber. 😢
Really just chilled and watched some TV for the rest of the day. Did a few dishes, but that was about it.
We had some French toast for dinner and I totally meant to do some laps or march in place or something, but fell asleep instead.
---
Got a Pandemic in my dCity today. No robbery, so that's something at least. The taxes are still nuts, but at least I'm back almost to two hundred SIM for the day. Got a Hospital for my city as well.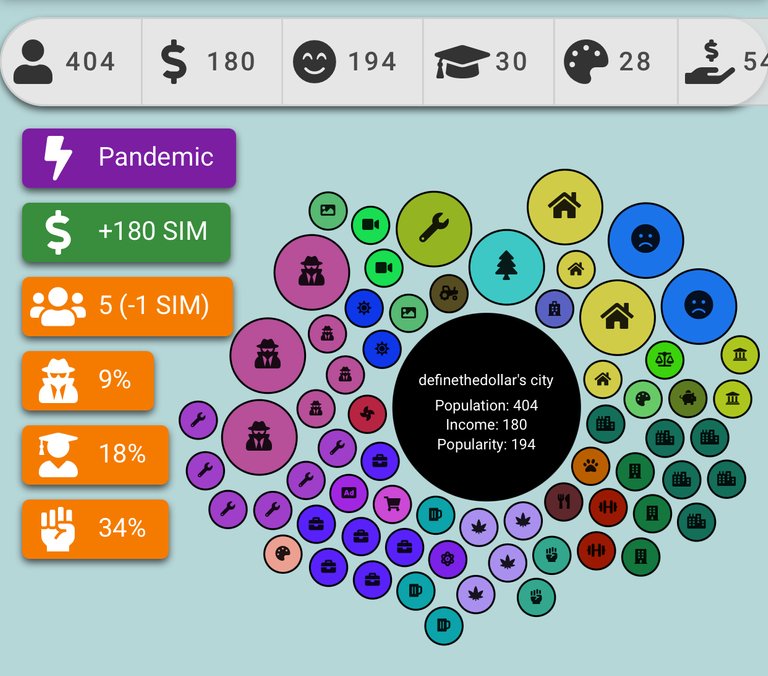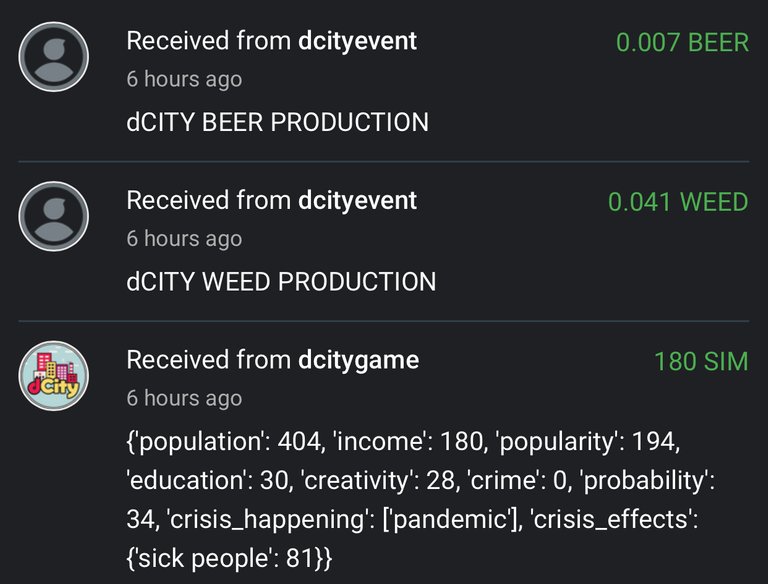 ---
I just cannot seem to get any wins in the Holybread arena these past few days. 😢 My second hero maxed out and I refilled potions and dumped the rest into stats. Doesn't seem to have made any difference, still losing to the same opponents.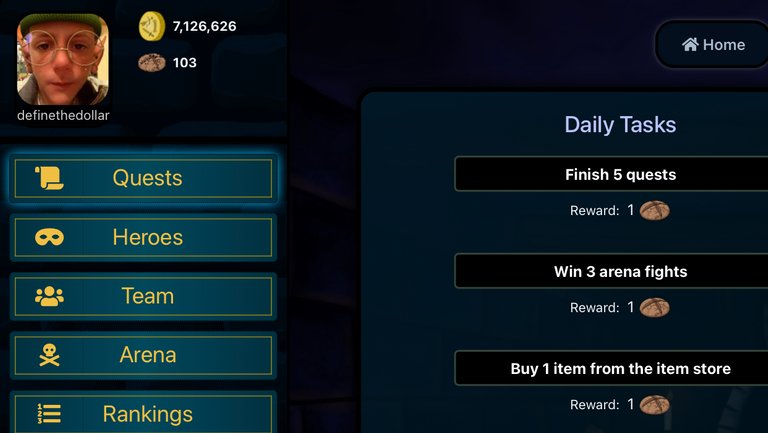 Hanging onto the top ten, though, so that ain't too shabby. 💪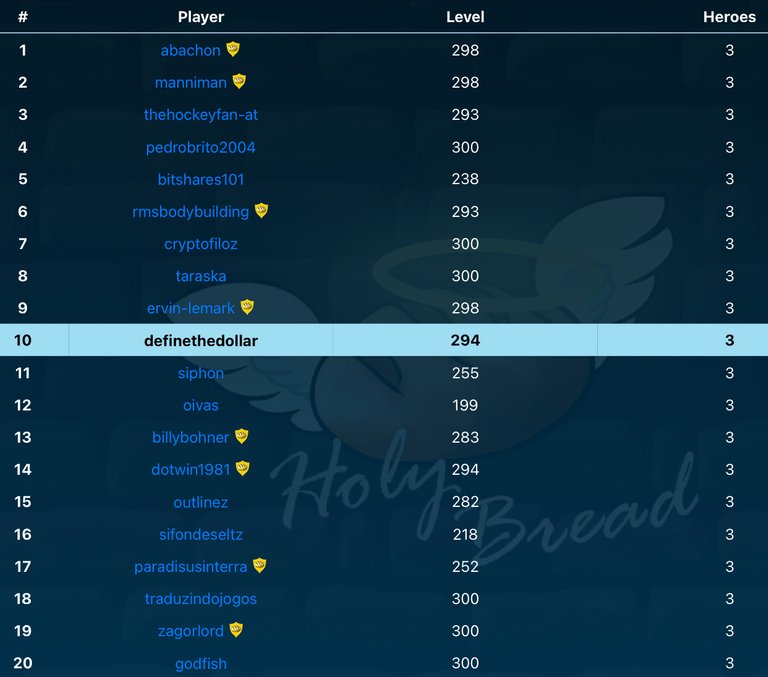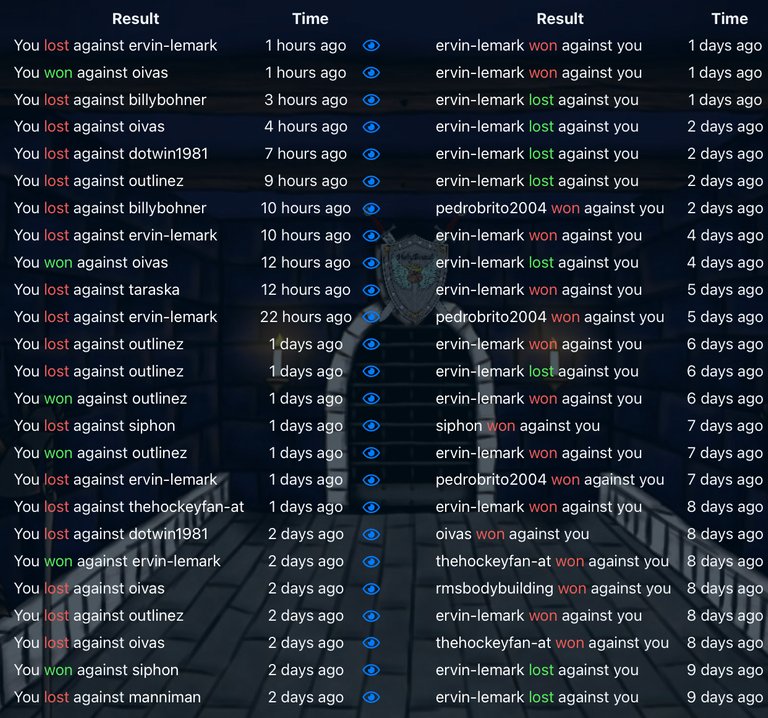 ---
It's finally weekend, so I was able to get some water on CryptoBrewmaster and get a brew done. Just a regular lager. Got it sold out and moved up a little in the ranks.

Definitely glad they finally fixed the landscape mode for iOS! I can actually navigate and see my balance and stuff. 😀
---
Once again the dam was broken and I played some more Splinterlands today, quite a lot, actually! Couldn't even get all of the battles in the history. 😮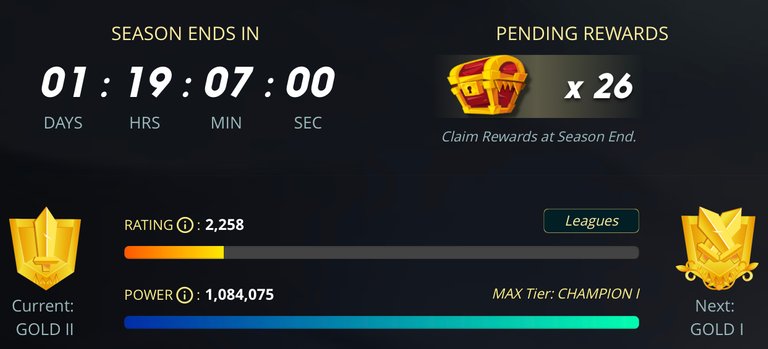 Still doing alright, even though the battles are getting tougher. Glad to have more of my monsters' abilities back again.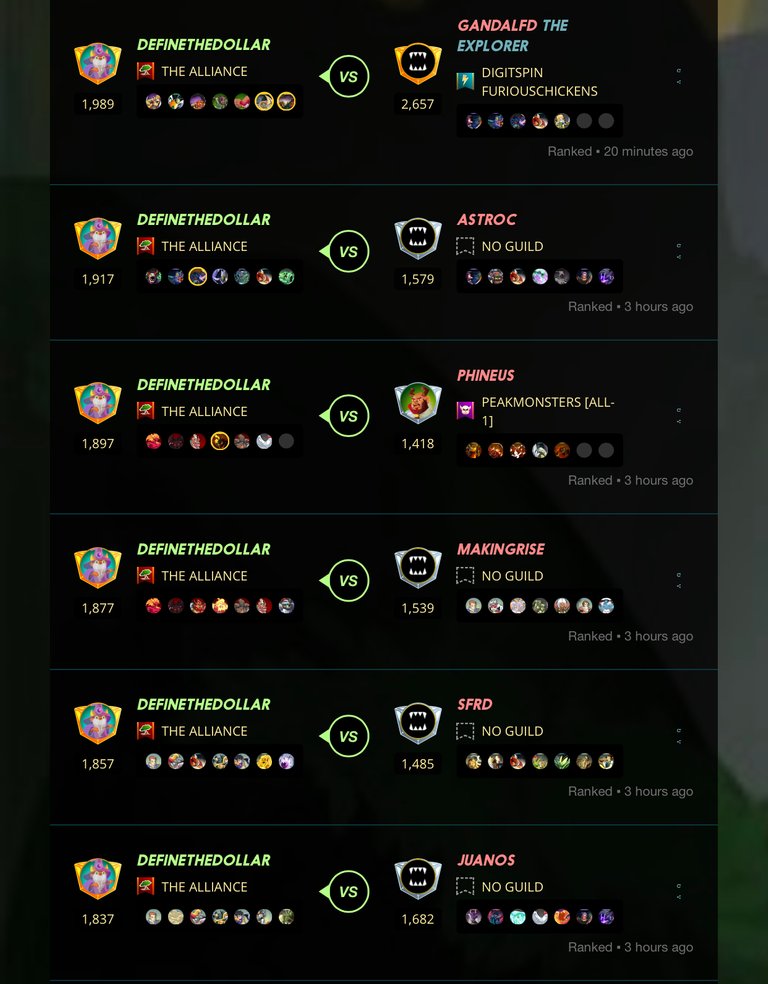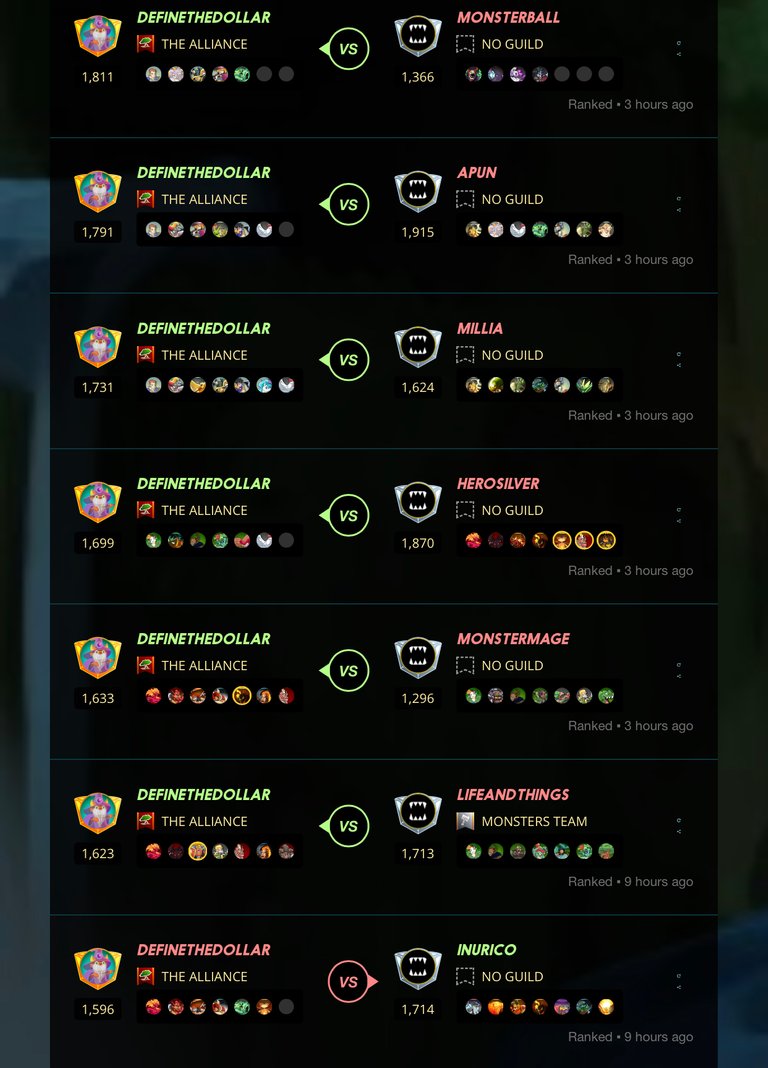 Made some solid progress up out of Silver and into Gold II.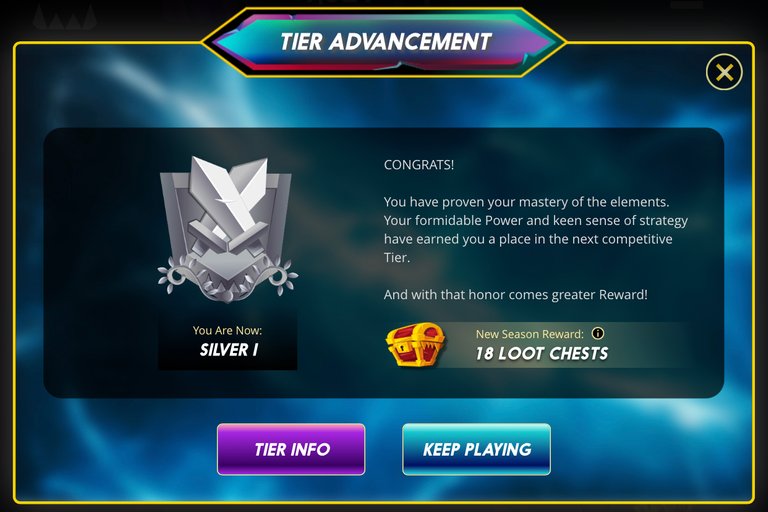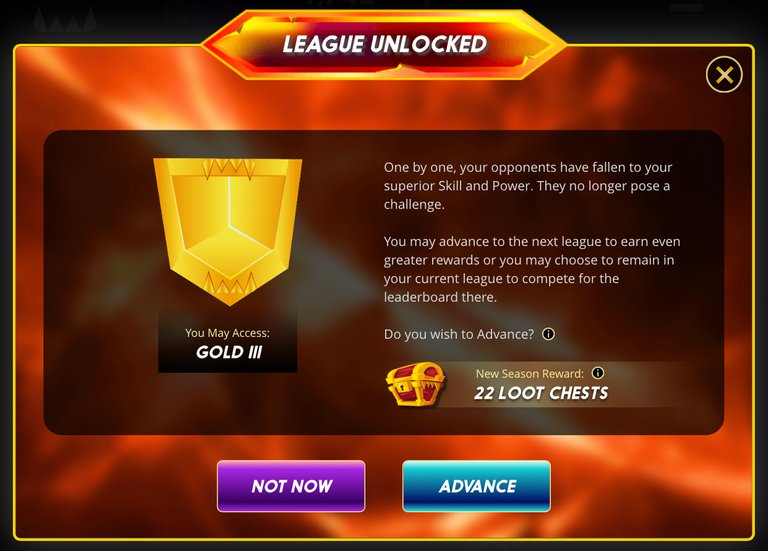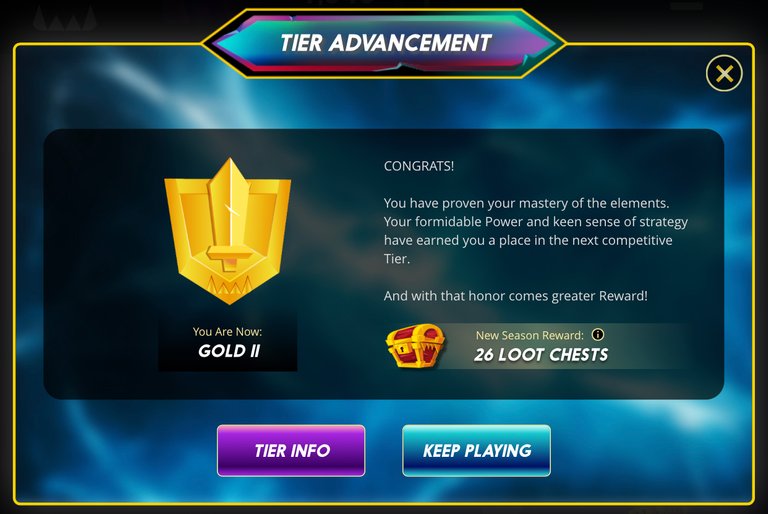 Had Fire splinter and then Life splinter for the daily quests. Got them both done and not too bad rewards; a few cards at least: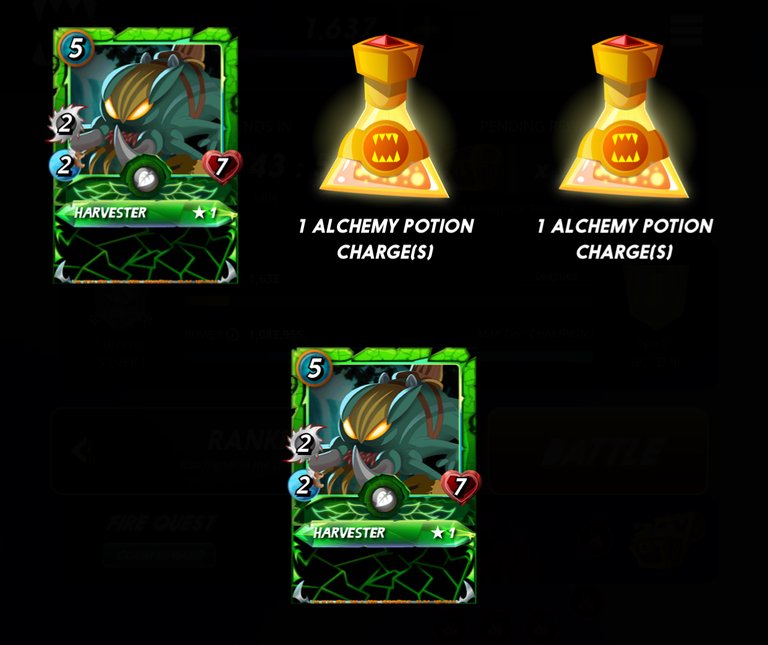 ---
Average Last 7 Days: 11,803
Lifetime Average: 15,356
10k per Day Streak: 0
Longest Streak: 204
Distance on shoes: 262.62 km
Distance on hikers: 26.35 km
#AutomaticWin Tally: 311
#AutomaticWin Streak: 0
Longest Streak: 19
#TripleTen Tally: 117
#TripleTen Streak: 0
Longest Streak: 7
#DoubleDay Tally: 156
#DoubleDay Streak: 0
Longest Streak: 5
Highest Floors: 120
Highest Daily Points: 41,528
Zombies evaded: 0/0
Mindfulness Diary:
Health: 96%
Satisfaction: 81%
Energy: 85%
Productivity: 50%
---
Referrals: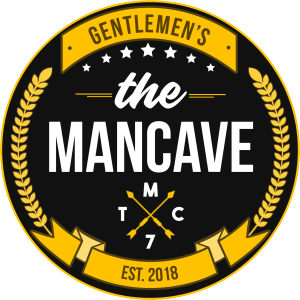 Power up and Hive on!