Up at four thirty again this morning, but close enough to a full night that I'm going to call it good. Didn't matter too much, however. In the afternoon I totally dragged and ended up passing out. 😭
Not too much happening during the morning routine. The cryptospace seemed to be taking a little rest for a minute, with HIVE pulling back already (as I had feared...dump incoming)!
Woke up to some more snow. I just plowed it out yesterday and then it was like I hadn't even done anything, especially at the end of the drive where the like to plow us in. The blower has started up smoothly, though, the last two times, so that's helpful.
Once I got us dug out I needed to run back downtown to pay the township extortion. Hit the bank again to deposit a check they refused to take (since it wasn't signed by my wife as well 😛) and then ran down. Did the walk yesterday, so I didn't bother today, just took the car.
Had a crazy brainstorm for an NFT collectibles game in VR...it could be a massive idea (and an even bigger money maker), but I'm just an idea guy, simply don't have the skills to make it happen. 🥺😭
I did start watching some tutorials on programming for VR, but it's insanely overwhelming. My goal would be just to make a sort of basic proof of concept to then attract the real artists and coders, I mean, I have nothing other than idea and no way really to pay anyone, so why would anyone bother otherwise?
Fired up the Oculus for a while and played a couple hard levels of The Climb. Made it through and then played some Beat Saber, but more or less just for fun...didn't post any new high scores I don't think.
Fitbit recognized four different exercises throughout the day between plowing snow and playing, but I picked the one that counted the most steps:
Like I said before, I started to drag really bad in the afternoon. I fought it for a while but didn't catch a second wind. Laid down and put on some Boss Baby, but it wasn't long before I was out. Crashed for nearly two hours!
Woke up feeling crappy, as you would expect. Had a punchki (not even going to try and spell that) for a quick sugar rush and then played a little more Oculus.
Today was International Pancake Day, so Wenche made leftover pork loin for dinner. 😝🤣
After dinner we watched a bit of TV, she Minority Report on, so I watched a bit of that and then we hunted for something new random to watch. Cant recall what we watched, Wu Assassin I think, but it wasn't all that interesting...still need to find something else.
That was about it, though. Didn't take long before I fell asleep again.
---
At least no robbery in my dCity today, but we had a double crises...and the taxes are too damn high!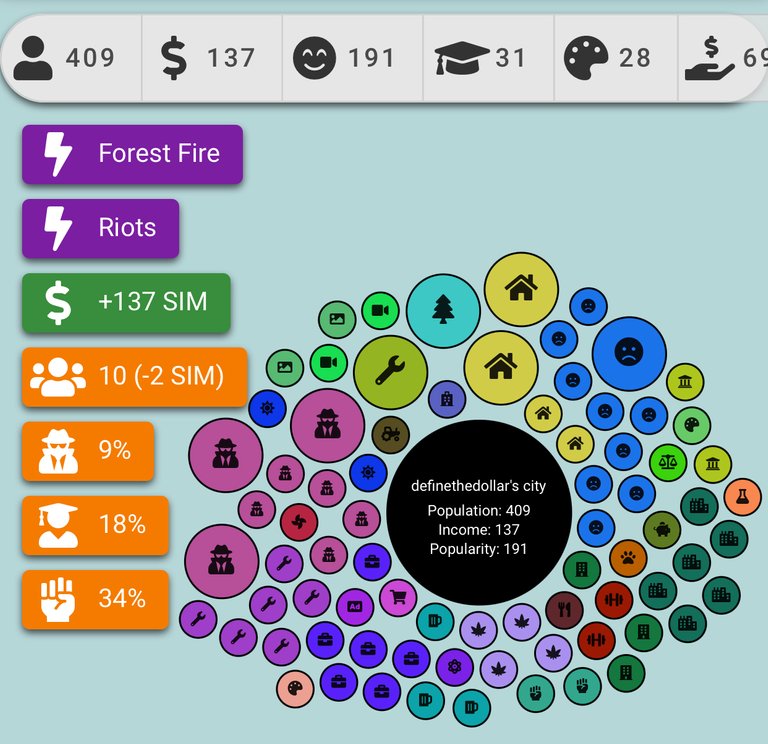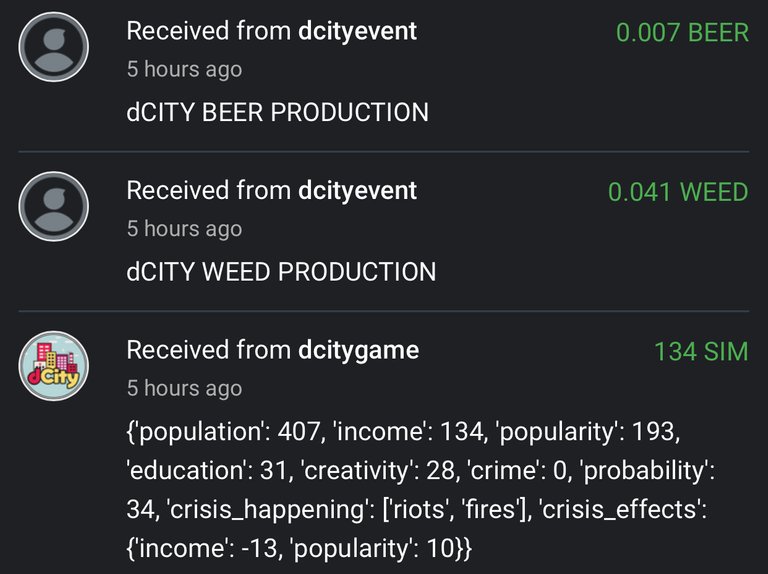 ---
Once again I could not get my Holybread arena wins. 😢 Seems to be more or less par for the course these days. Now that two of my heroes are maxed out I'm getting a lot more gold; been sinking the extra into stats as much as I can, but it doesn't seem to have much effect.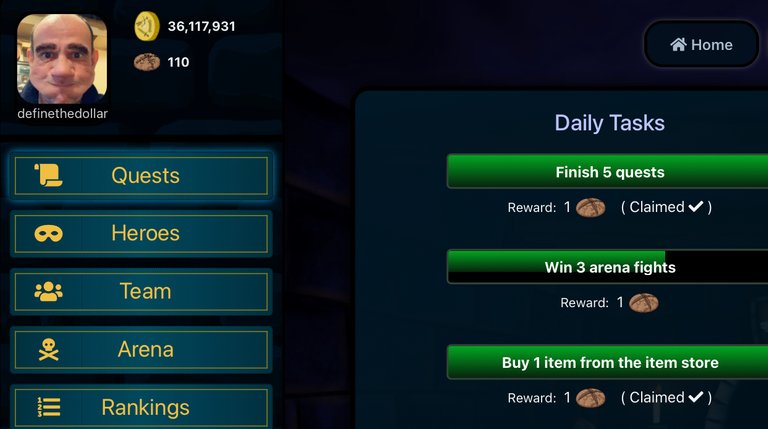 Still top ten, though! Keeps those yummy votes coming! 😁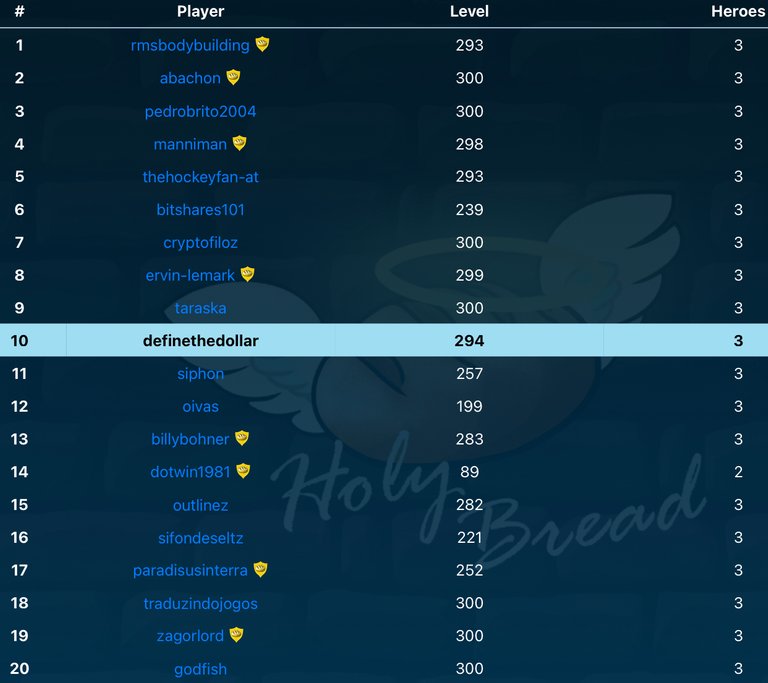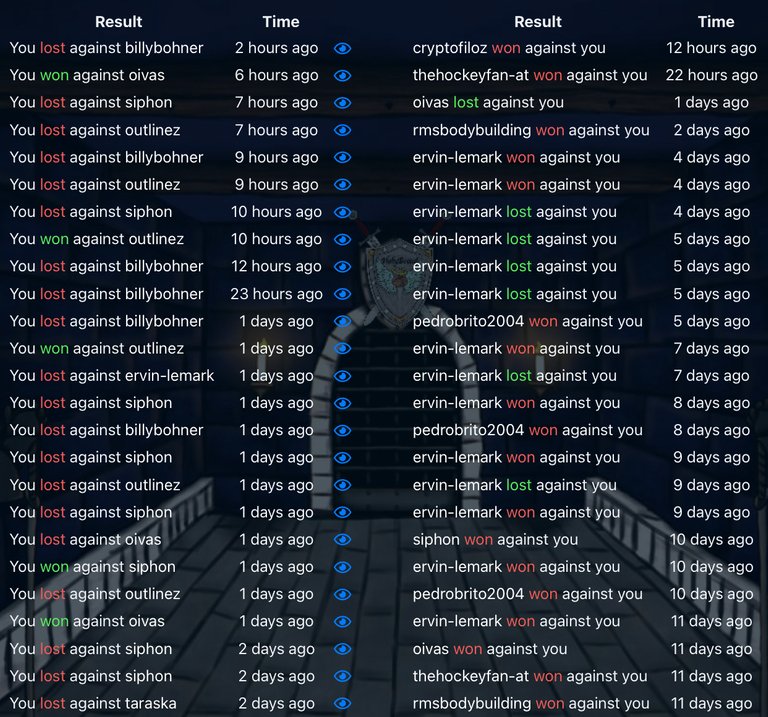 ---
An ingredient here, an ingredient there...just the same boring meh on CryptoBrewmaster today.

---
Really not sure what has gotten into me. I played Splinterlands yet again today!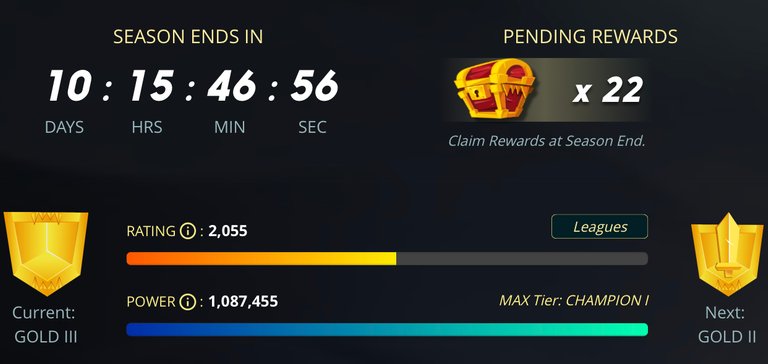 Didn't take very long before I got frustrated and quit. Still didn't even finish the daily quest I had from before. 😡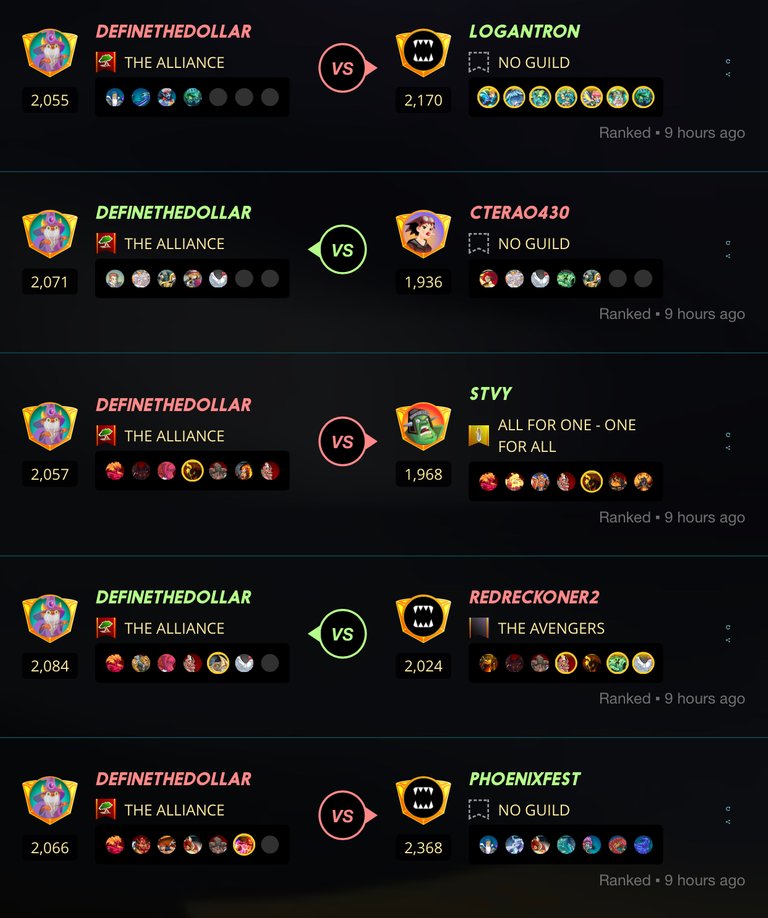 ---
Average Last 7 Days: 13,802
Lifetime Average: 15,355
10k per Day Streak: 3
Longest Streak: 204

Distance on shoes: 269.95 km
Distance on hikers: 26.35 km
#AutomaticWin Tally: 312
#AutomaticWin Streak: 0
Longest Streak: 19
#TripleTen Tally: 117
#TripleTen Streak: 0
Longest Streak: 7
#DoubleDay Tally: 156
#DoubleDay Streak: 0
Longest Streak: 5
Highest Floors: 120
Highest Daily Points: 41,528
Zombies evaded: 0/0
Mindfulness Diary:
Health: 88%
Satisfaction: 82%
Energy: 83%
Productivity: 70%
---
Referrals: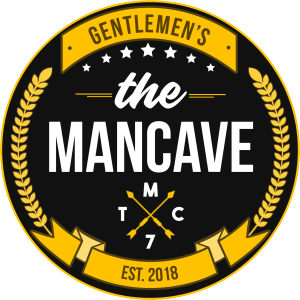 Power up and Hive on!