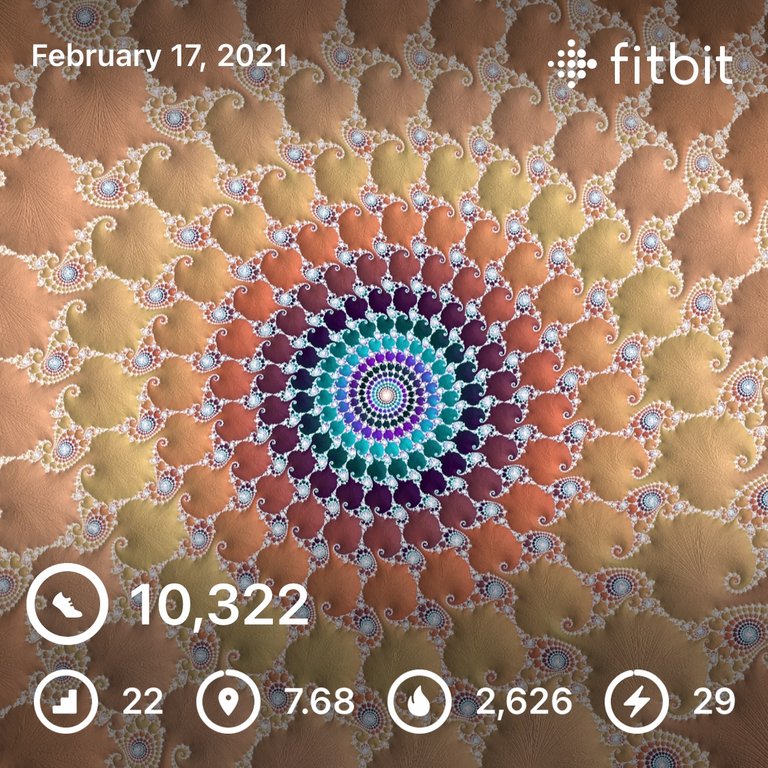 Up at four thirty again and another solid two hours short. Really not feeling good or motivated to do much, but the cold weather and the house had other plans.
Got on with the usual morning routine and found Bitcoin popping when I checked the markets! New all time highs once again...love that bull, seems like we get a new one every few days. Not a heck of a lot of volume behind it, which makes me a bit nervous, but it did continue onward to $52.5k!
ETH lagging behind a little, so expecting to see a nice pop over there too! HIVE, well, HIVE is back to its old habits and its favorite downward trajectory. 🤬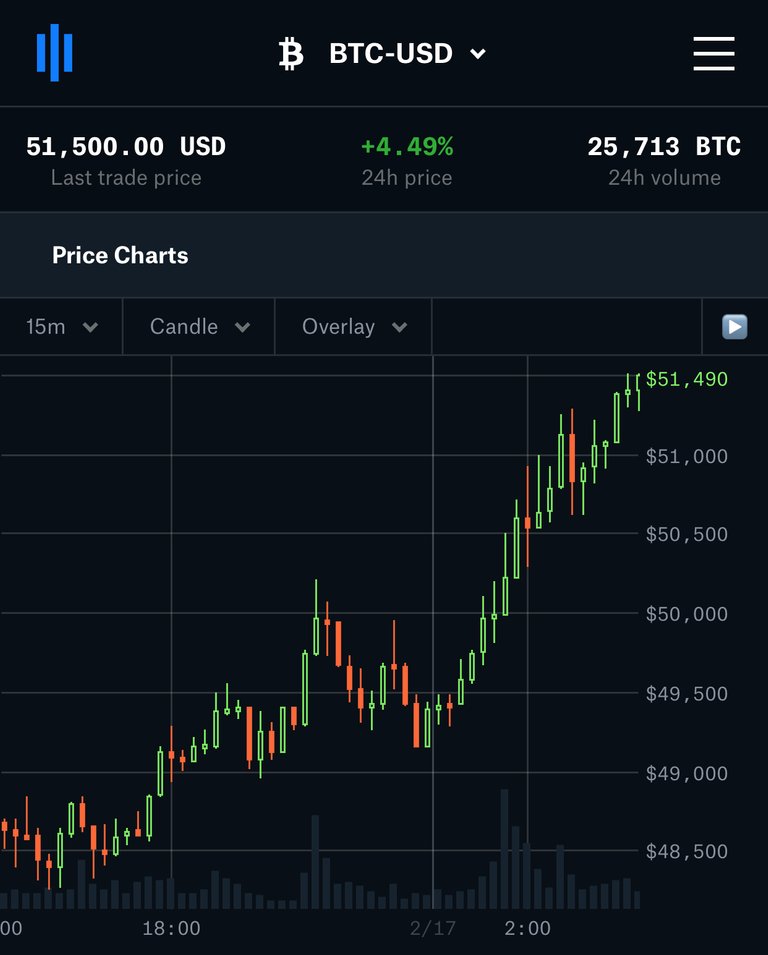 Besides the noteworthy movement in the Bitcoin price, when I got up it was also noticeably fu$&ing freezing in the house. It's the coldest night of the year so far and for some reason our (brand new) furnace shut itself off! 🤬😡🥶
On top of that the bathroom sink pipes froze. I got the cold flowing again, but not had any success with the hot side. Pretty sure the pipes to the washing machine are frozen as well, but we haven't needed them yet, so had to triage and prioritize.
Spent most of the rest of the morning trying to get the furnace to fire up again, monitoring it running up and down the basement stairs, posting, and trying to figure out what was wrong with it.
The battery in the thermostat was low, so I thought that might be it. Put in some charged ones and recharged the old ones. Nope, it shut itself off again. 😭
Really don't want to have to call in a repairman, the damn thing's only a few months old! It seemed to be back working as normal and the temperature recovered so it didn't have to work quite as hard...had to wait and see if it was going to shut off again or if I'd fixed it. [note from the future: I did not. 🤬🤬🤬]
Finally starting to get a flood of questions about Calculus over in the Discord channel...people procrastinate, just how it is.
Got a chance to help out with a couple examples. Washed off the board and tried out the new colored chalk I got on Sunday. It works pretty well considering it's sidewalk chalk, but the blue didn't want to erase properly. 😡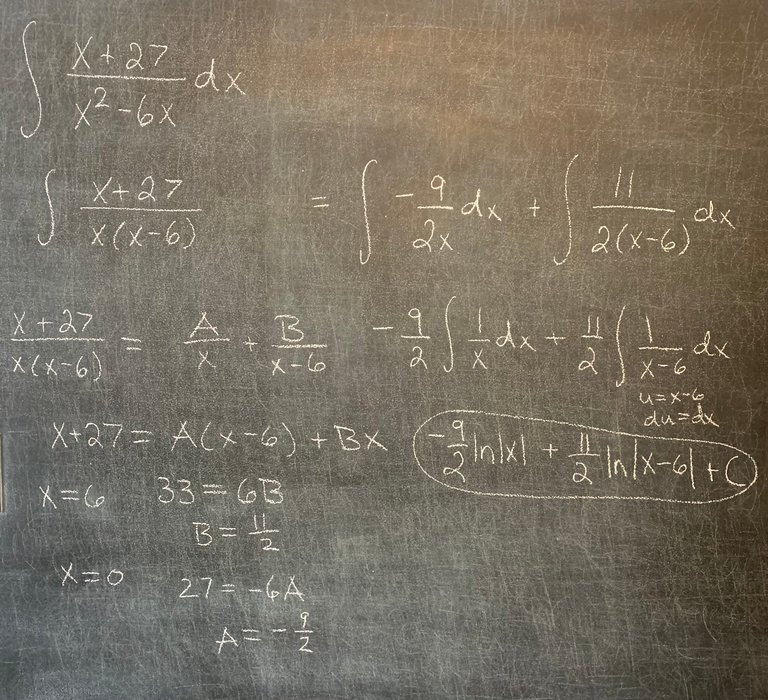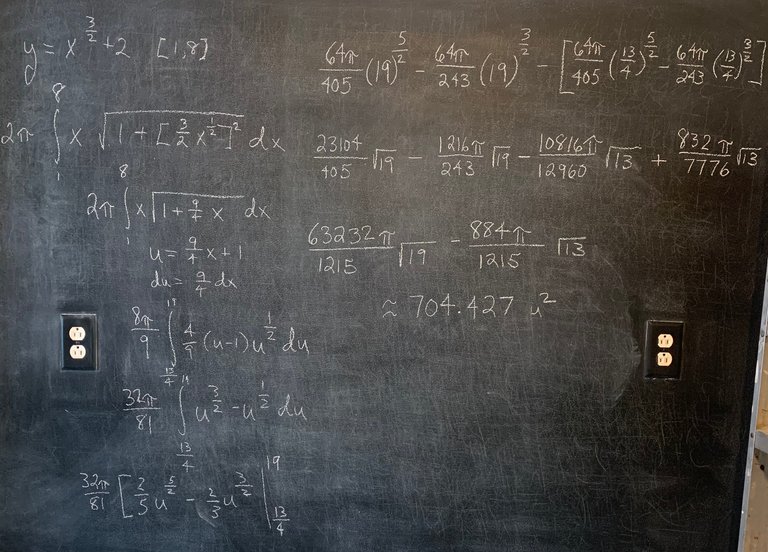 Didn't really accomplish too much else for the day. I watched some more VR programming tutorials, but I'm not sure why I even bother. Otherwise, just trying to diagnose and monitor the furnace which quit again in the afternoon, like I said.
I played a bit of Beat Saber, but I was dragging pretty hard. I didn't come close to posting any high scores and basically just played a few songs through for the fun of it. I laid down to watch some TV amd put on something random, but I didn't really watch it nor did I fall asleep, just kind of zoned there. 😱
I had quite a few steps left for the day when evening came around, so I did some laps around the house to make up the difference...these are the days I regret when I break the streak. Speaking of which, I don't know what's up but Fitbit hasn't given me a streak trophy yet even though it's been four days now. 😢 I think it should have started at three, no? Doesn't three count as a streak? 🤷
Had some cereal for dinner and we watched a movie about a pandemic outbreak, but I have to give it two eyes closed...mostly just a drama and I fell asleep not long into it.
---
If it's not one thing, then it's definitely another. No crisis in my dCity today...Bank robbery instead. Taxes have gone up again as well; guess I just need to accept the game for what it is and quit caring about it anymore.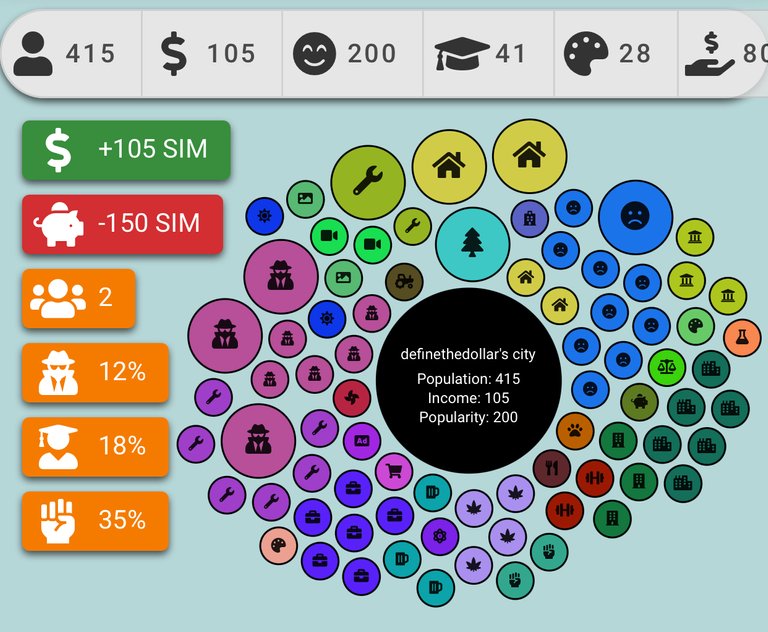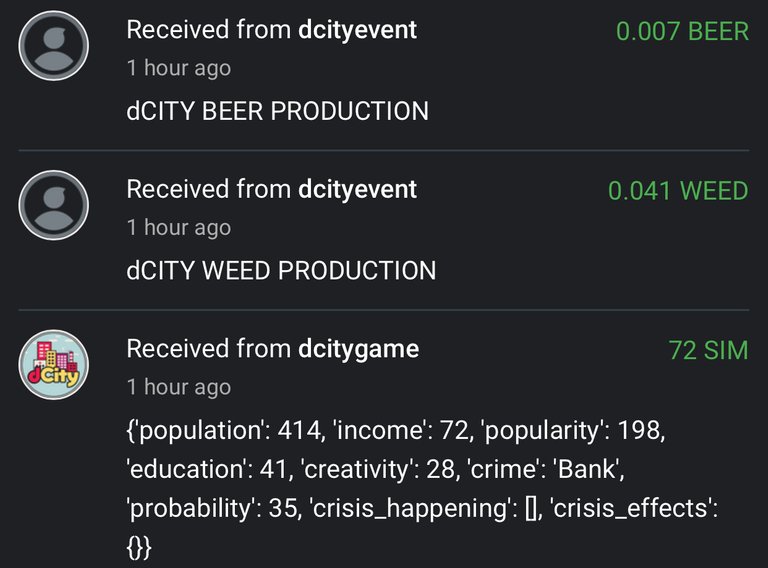 ---
I did actually get all my Holybread tasks done today, though! 🥳 Been forever since I've been able to get the arena wins; lucky that dotwin is starting with some new heroes, gave me a couple easy wins.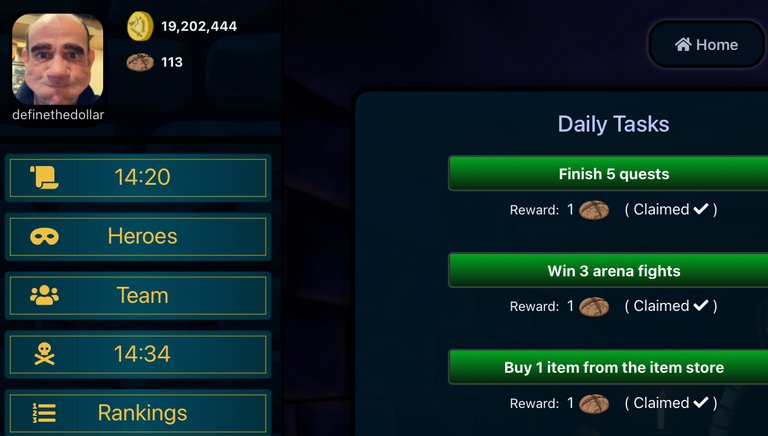 Not able to make any progress in the ranks, but still hanging on to that top ten spot. 💪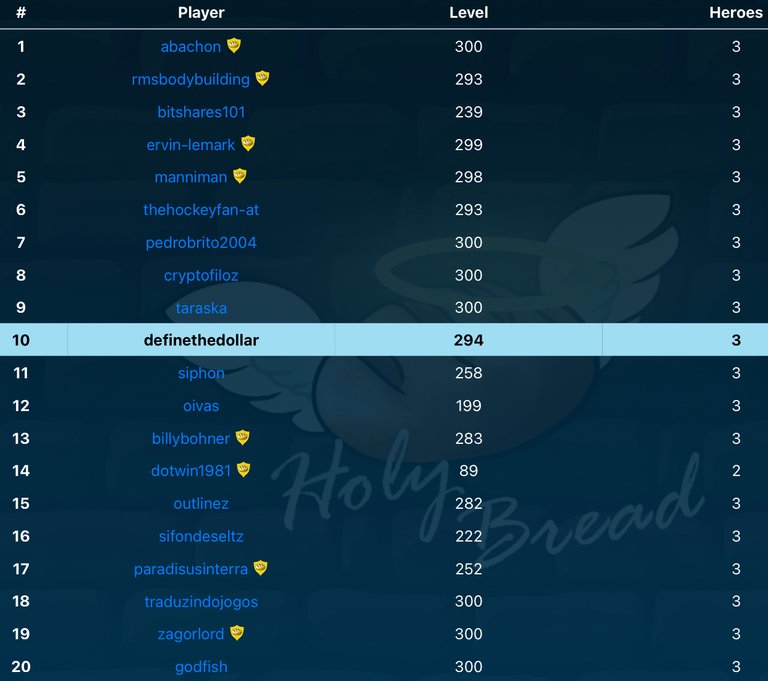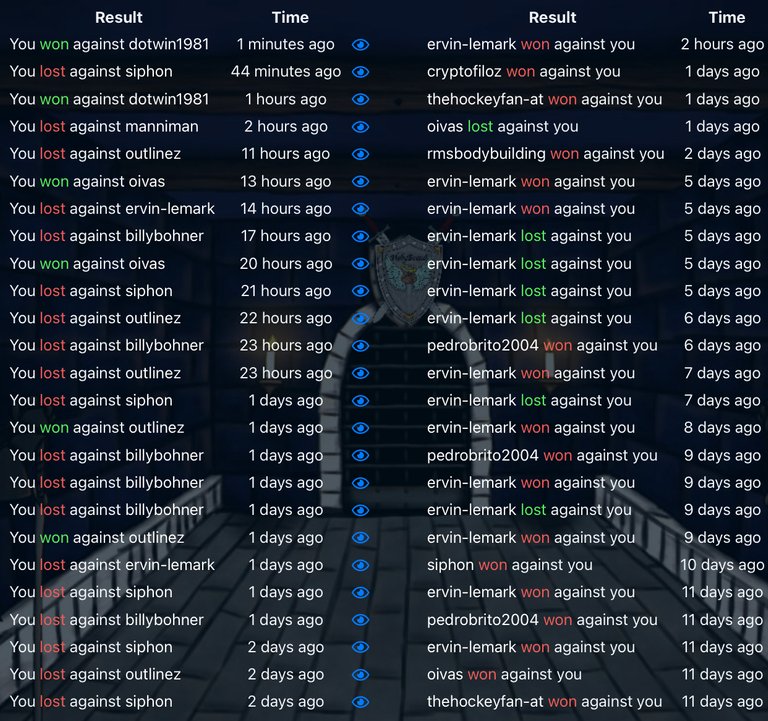 ---
I got like one CryptoBrewmaster ingredient today but honestly didn't even think about it for the rest of the day. What, only like another month and I'll maybe be able to withdraw?

---
Well, no go on Splinterlands today. I thought about it...stared at the screen for a minute, but talked myself out of it. Still have the Fire quest sitting there from two days ago; still not exactly sure why it's gotten under my craw again.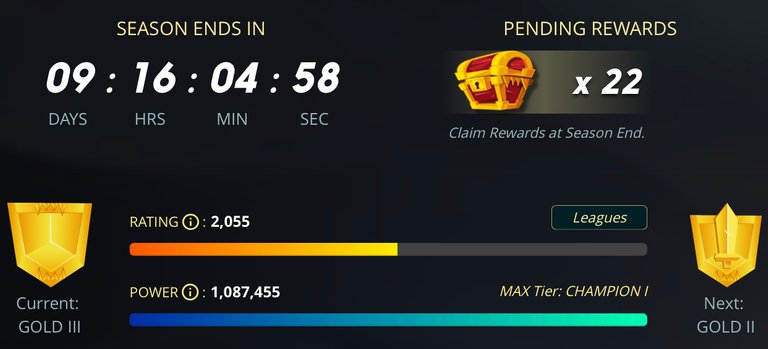 ---
Average Last 7 Days: 12,721
Lifetime Average: 15,348
10k per Day Streak: 4
Longest Streak: 204

Distance on shoes: 269.95 km
Distance on hikers: 26.35 km
#AutomaticWin Tally: 312
#AutomaticWin Streak: 0
Longest Streak: 19
#TripleTen Tally: 117
#TripleTen Streak: 0
Longest Streak: 7
#DoubleDay Tally: 156
#DoubleDay Streak: 0
Longest Streak: 5
Highest Floors: 120
Highest Daily Points: 41,528
Zombies evaded: 0/0
Mindfulness Diary:
Health: 87%
Satisfaction: 75%
Energy: 81%
Productivity: 60%
---
Referrals: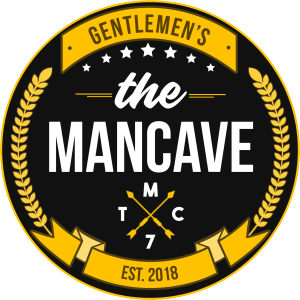 Power up and Hive on!