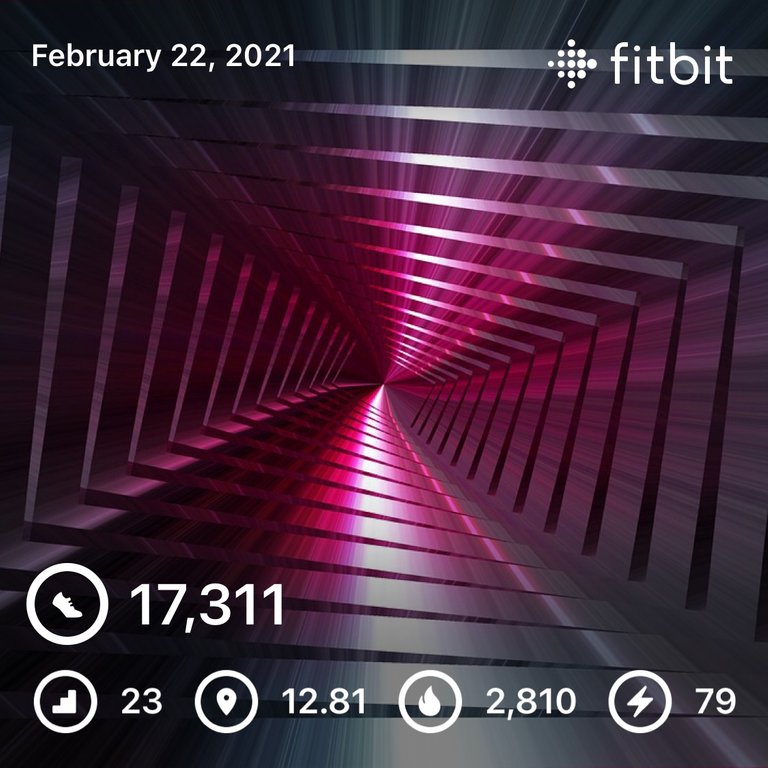 Made it until five this morning, but yet another two hours plus short. Luckily I didn't drag too badly and kinda' got a little bit done...at least didn't sleep the day away, anyway.
Hit the usual morning routine. I guess it was pretty noteworthy that BTC got dumped on hard and fell double digit percentages...massive volume came in behind it, jumping from a little over ten thousand to more than fifty thousand! The volumes being so low, was kinda' figuring this might happen soon. Time to wait it out for a minute...considered selling (and should have), but didn't want to get faked out in a bear trap. Otherwise, just the normal stuff.
My ActiFit exchange was due up and we slacked off over the weekend, so I had a fire under my butt to get a #AutomaticWin. Didn't have any desire to get all suited up and fight the cold, so I just did laps around the house.
Took a while, but I was able to score the win with plenty of time to spare and got to watch some YouTube videos while I was doing it. High efficiency multitasking. 😁
My mind is going a thousand miles an hour on this game idea...spent most of my awake time obsessing about gameplay mechanics and watching Unity tutorials. Need to sit down, press that power button on the PC, and start working for real. I just know how painful it is going to be even getting things set up to start development. 🥺
So far, I haven't invested any actual money into the idea, but I have started considering ways to build company assets. I did create a Hive account for it, but that was just a token I had saved. I also found a relatively inexpensive domain name, but didn't buy it yet and started researching trademark applications (owning the name is an asset)...that process is daily expensive, though, so while it's worth it (likely) I'll hold off for now.
To be honest, I'm scared. Very often I get all gung-ho about an idea or project, work on it hard for some time, get stuck or frustrated, and move to the next one...afraid of sinking money into something that's just going to be another failed/unfinished ghost haunting my todo list. Can't imagine why anyone would want to invest in me when I'm not even willing to...
Regardless, I really need to start writing all these ideas down on paper before they get lost and jumbled. I have some pretty clear visions of what I want it to be, though, just have to face up to my limitations and recognize that I'm going to have to rely on the talent of others...now how do I attract that talent?
After I got my post done, we headed into town to do the grocery shopping we missed yesterday. Got home and put stuff away and Wenche did the laundry while we watched some random stuff on TV.
We started watching some Maniac, but it's definitely a weird show. We watched the first Maze Runner again and I conked out for maybe like ten minutes or so.
Not much else going on. Wenche made steaks and potatoes and veggies for dinner and we chillaxed until bedtime.
---
Believe it or not, finally a day in my dCity without any negative shite happening! 🤩 The taxes are still insane and there's still that discrepancy in my income, but I'm sort of starting to care less.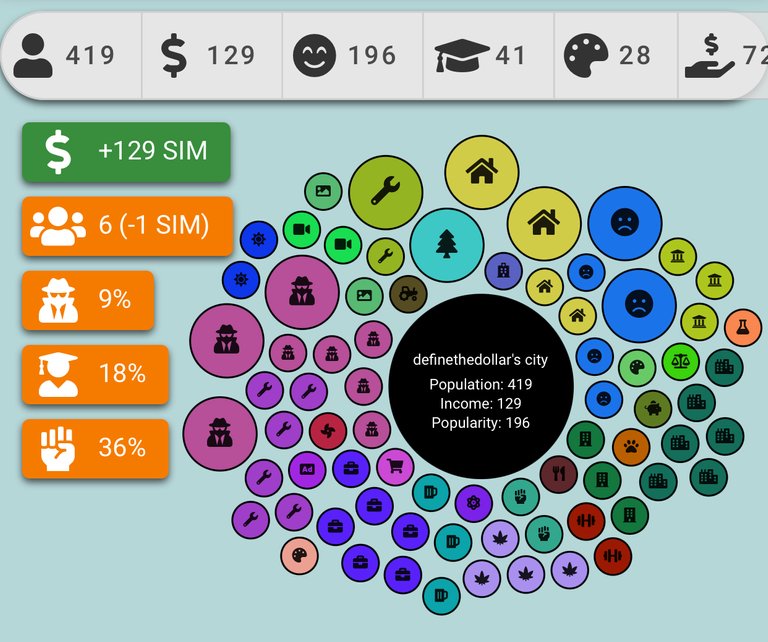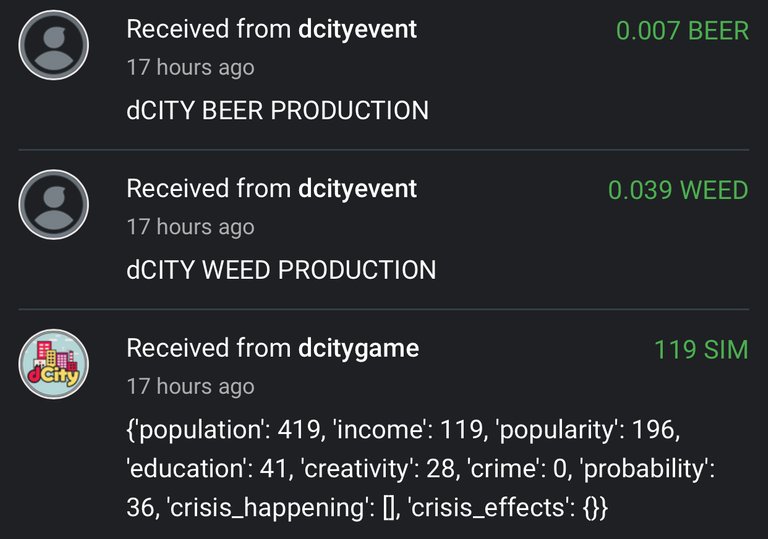 ---
Still doing well on Holybread and getting all my tasks done! 🥳 Seems that we've had an active player throw in the towel, so not sure if that's good news or bad news. As long as I keep getting those bot votes, I'll keep fighting for ranking.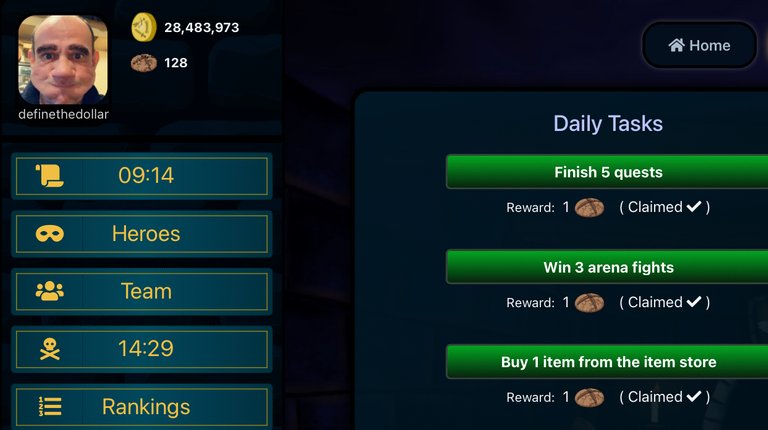 Behold, as my top ten glory blinds your eyes! 🤯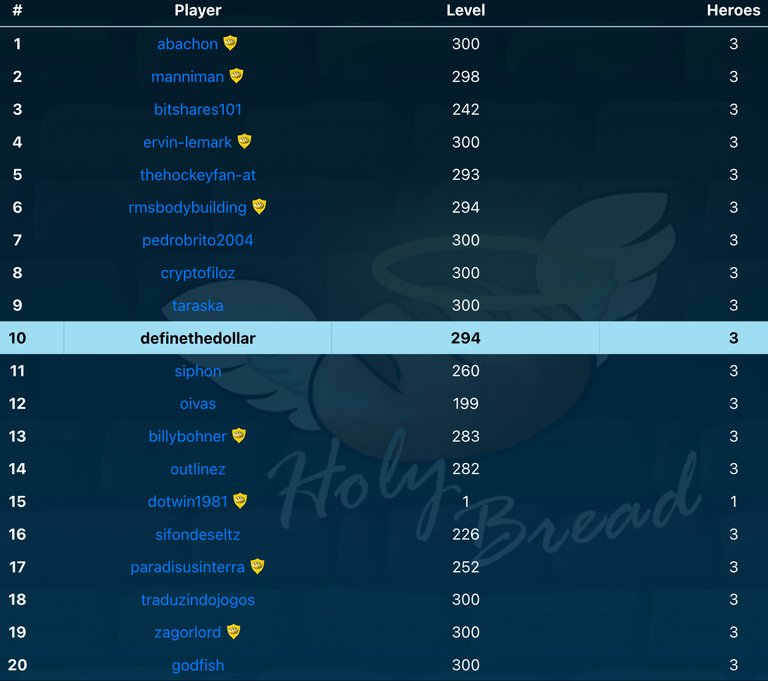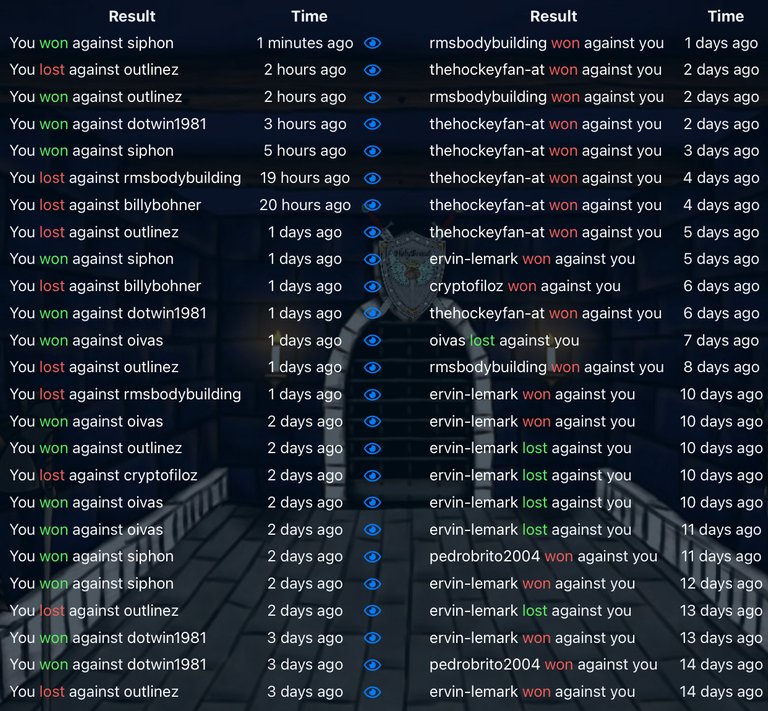 ---
Back to midweek boredom on CryptoBrewmaster. Just snagged myself one or two ingredients throughout the day. It is true that I only withdrew 2 CBM, so I should expect all that much, but when I went to sell it I was looking at .08 HIVE...not looking great considering the time it's taken me to get them.

---
Well, once again no real desire to play any Splinterlands today. We're starting to run a bit short on time again in the season, but I'm not completely satisfied with leaving it in Gold...would at least like to get back to Diamond like I did last season. Maybe try my luck again tomorrow.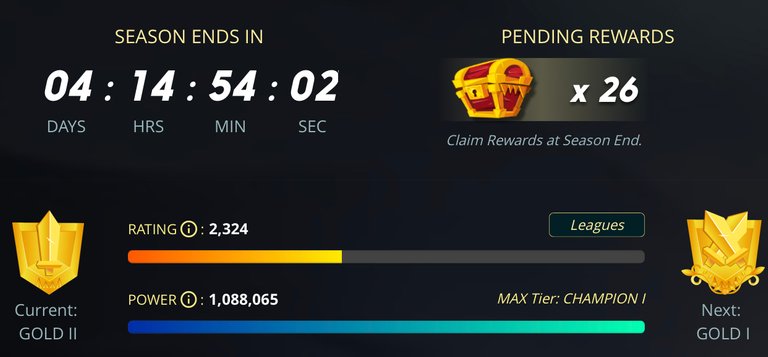 ---
Got my stats again for the last week. But of a mixed bag this week. Not surprising that the sleep is down, but I did sort of think that I was overall more active, I did have two more days where it counted exercise, but I guess not really.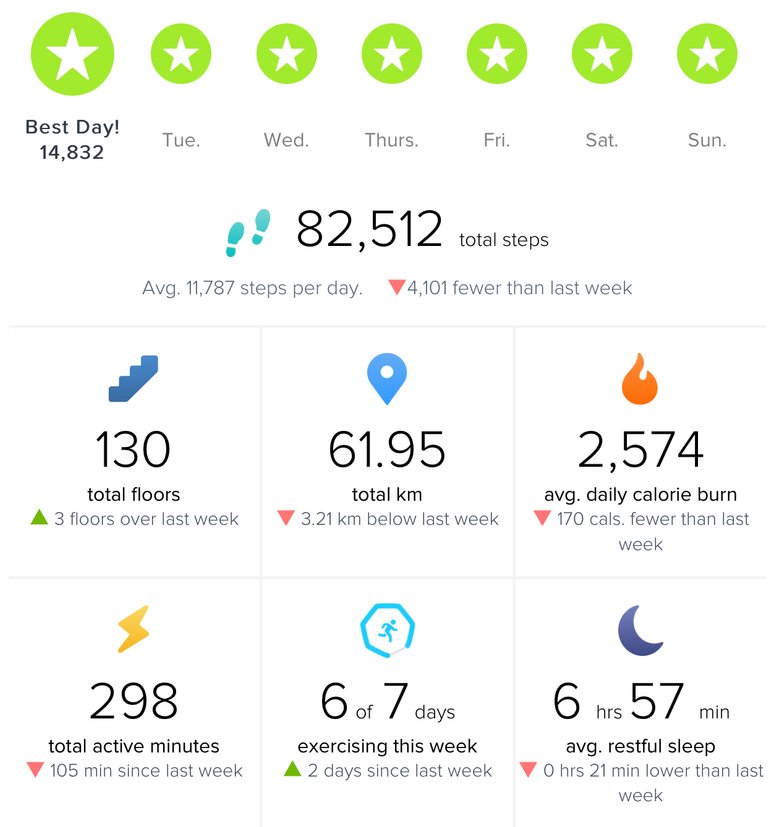 ---
Proof of #AutomaticWin: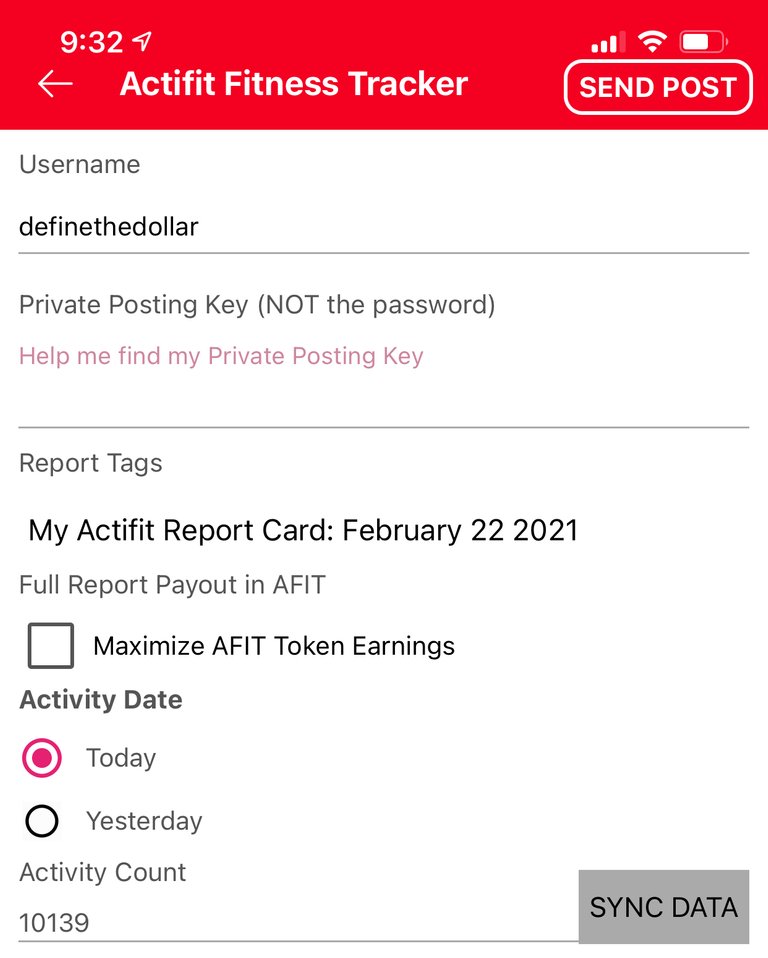 ---
Average Last 7 Days: 11,748
Lifetime Average: 15,328
10k per Day Streak: 9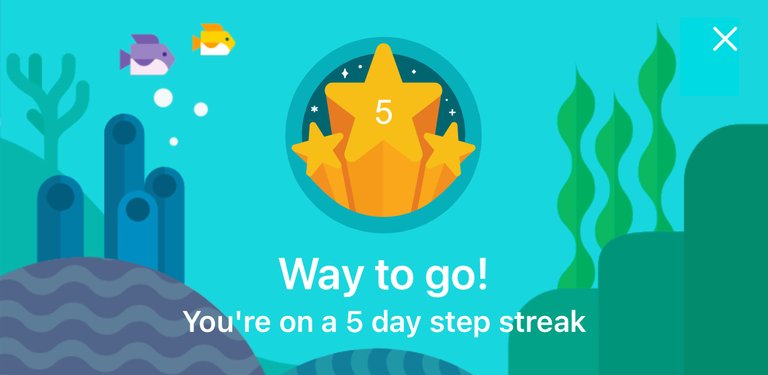 Longest Streak: 204

Distance on shoes: 269.95 km
Distance on hikers: 26.35 km
#AutomaticWin Tally: 313
#AutomaticWin Streak: 1
Longest Streak: 19
#TripleTen Tally: 117
#TripleTen Streak: 0
Longest Streak: 7
#DoubleDay Tally: 156
#DoubleDay Streak: 0
Longest Streak: 5
Highest Floors: 120
Highest Daily Points: 41,528
Zombies evaded: 0/0
Mindfulness Diary:
Health: 85%
Satisfaction: 72%
Energy: 75%
Productivity: 77%
---
Referrals: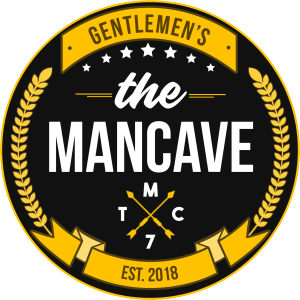 Power up and Hive on!