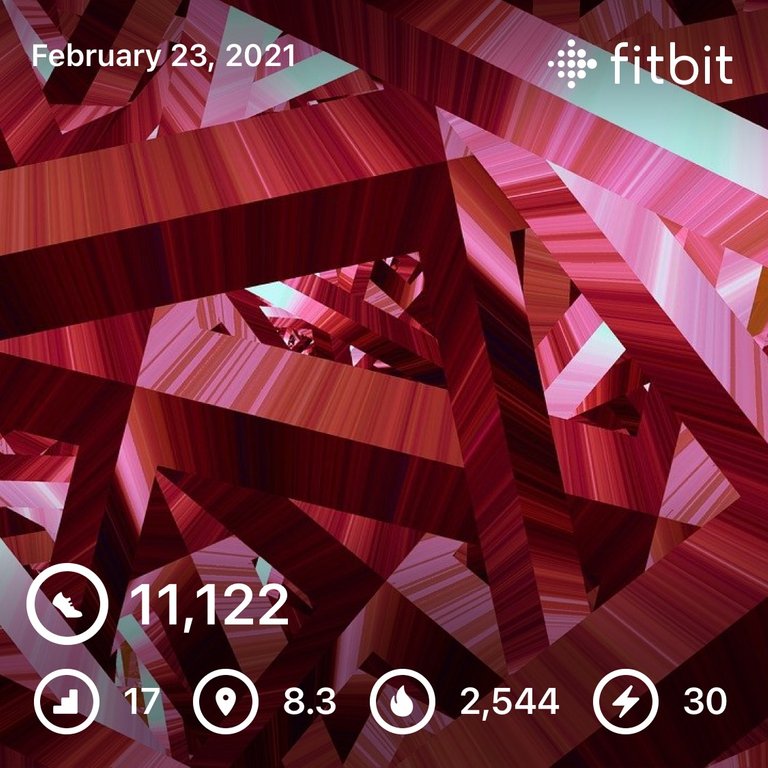 No joke, slept until six and got a half an hour over a full night's sleep!!! 🥳🤩 Been forever since I've been able to say that! To be honest, I did drag a little in the afternoon and napped on the couch, but only a quick one, like half an hour or so, so not too bad.
Woke up this morning to the crypto markets absolutely rolling over on a huge downspike with significant volume behind it. It was inevitable, really, nothing goes straight up; don't have any inclination that this was the top or the end of the bull run, likely just a breather, healthy in the long term.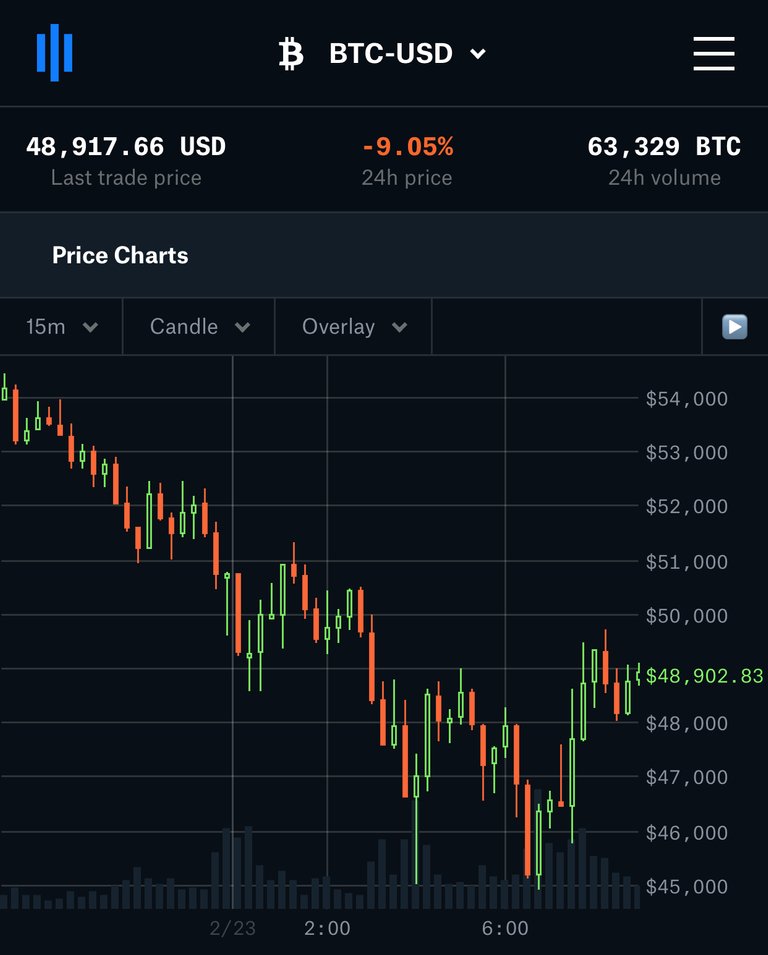 Also had a nice surprise of some solid curation from OCD for #posh. Was wondering if that was worth the time to do (other than advertising Hive on other platforms), and yeah, that helped a lot! 🤑
Otherwise, did some dishes and then headed outside to the garage to putz for a little bit. Was actually quite nice out, so I opened up the garage door and cleaned up some of the crap that's been piling up out there over the winter.
I pulled down the Christmas light we left up on the front porch. I liked having them there, but the utility bill last month was nearly three hundred dollars, so looking for any places to cut back.
Sorted through the paper garbage and saved out a small percentage to make bricks for burning in a future wood burning stove, and then went to check the mail but the sidewalk was flooded several inches deep from the melting snow. Spent some time digging a channel for the water to drain down the driveway and then called it good for being outside.
Played some more Oculus, Puzzling Places is an amazing game. I finished one more of the 100 piece puzzles and started a 200 piece one of a cathedral...tough since there's the outside shell but also an interior mapping. Time really flew by playing that!
Like I said, I watched a little TV and fell asleep for about a half an hour. Really can't find anything to watch that can really capture my attention.
Watched quite a few more tutorials on Unity and C#...getting nervous with the chain interaction since that's in JS or Python. I think there's a way to call JavaScript from C#, but then again these are the types of things I should pay a dev to worry about (but with what?).
Otherwise I haven't been able to stop thinking about this game...all sorts of different cool ideas and gameplay strategies keep popping up! 🤗 So happy to have an idea to work on and feel motivated to think about!!! Being designed from the ground up to be a VR game sets it immediately apart from all the other card collectible games around, not to mention the NFT ownership and blockchain trustlessness on top!
Like I said yesterday, I really need to start writing everything down and trying to organize my thoughts. I keep jumping from the game to the cards to the economics and business aspects, got to sort it out and try not to lose stuff.
Wenche is working later this week, so made myself a can of soup for dinner, paced some laps to get my steps in because I still had a ton left despite working outside, then just got ready for bedtime again.
---
Back to my dCity getting robbed; both my Bank and by the taxes. Just slowly accumulating SIM for now, and I mean super slowly. Likely will be some time before I'm able to make another move.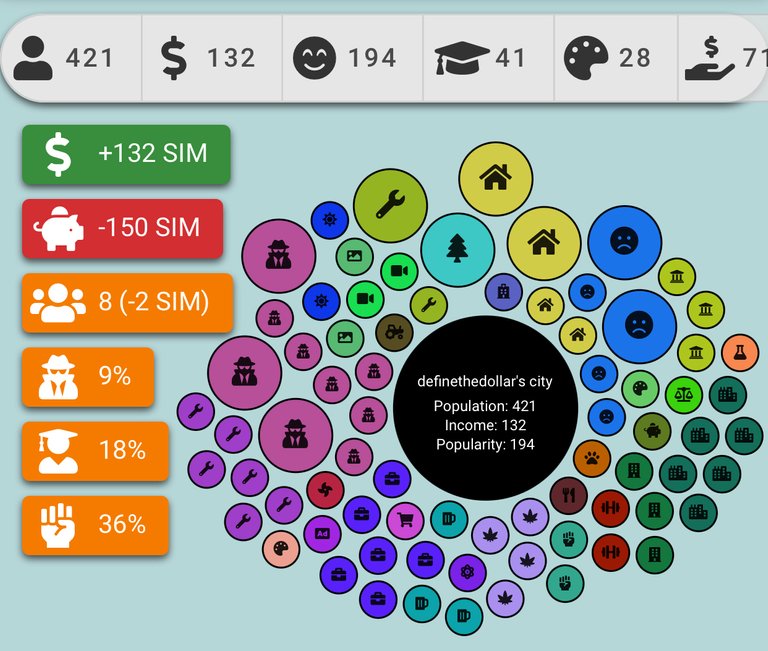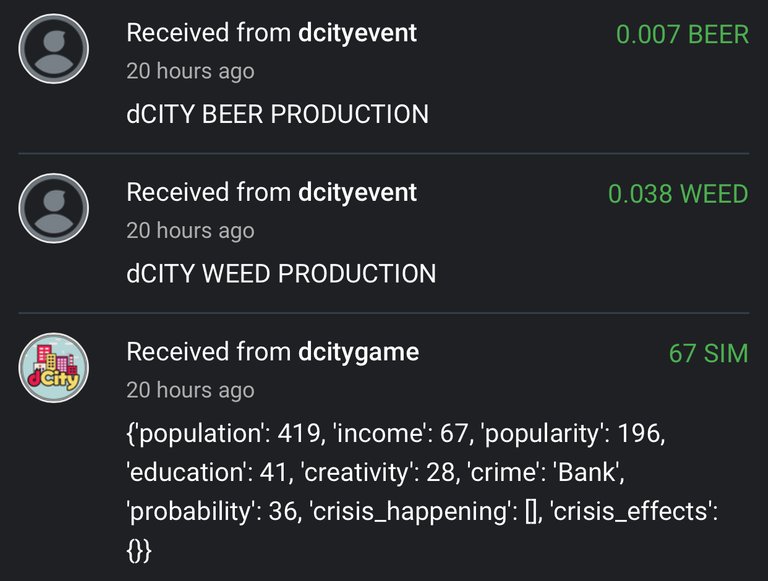 ---
Still cruising on Holybread! Been good the last few days; been getting those arena wins. 😁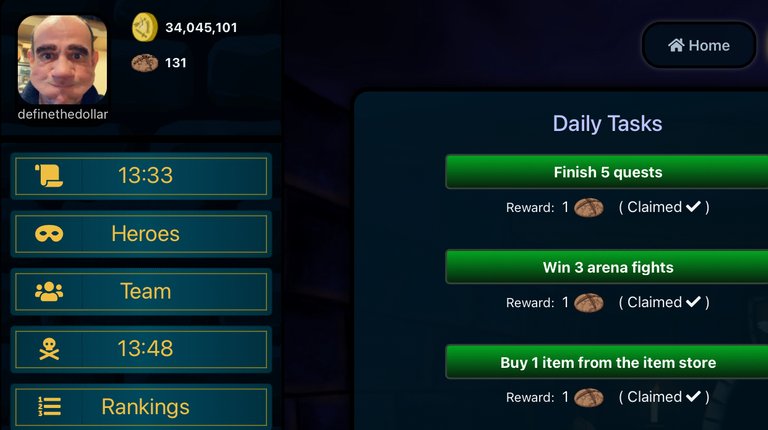 I continue to hit up against that wall at tenth, but I'm very happy with it regardless. 👍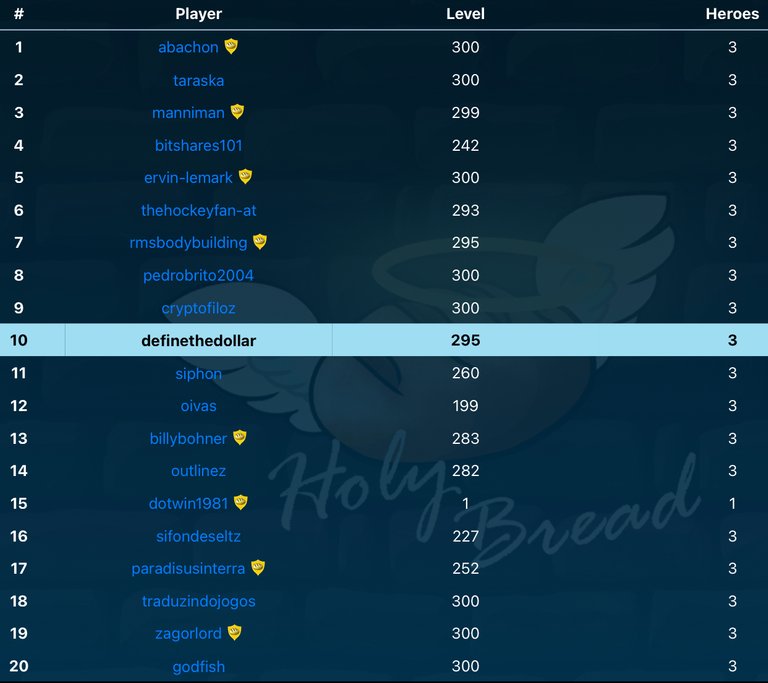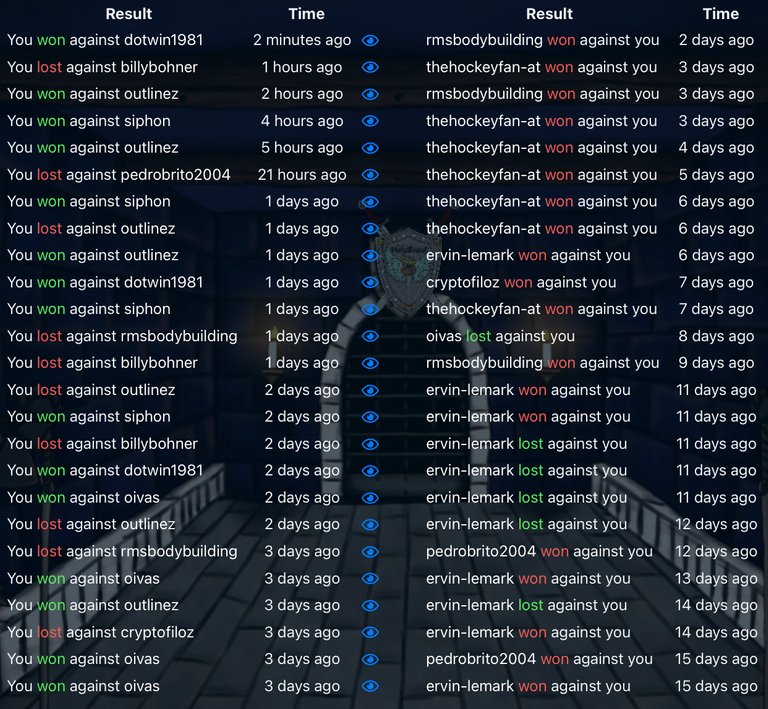 ---
Snagged like one ingredient today over on CryptoBrewmaster. Checked the CBM market again, but the price hasn't moved...still unwilling to let them go for the amount of time it took.

---
Only three days left in the Splinterlands season now. That fire under my ass is heating up again. I didn't play any today, though...maybe it already burned out playing earlier in the season?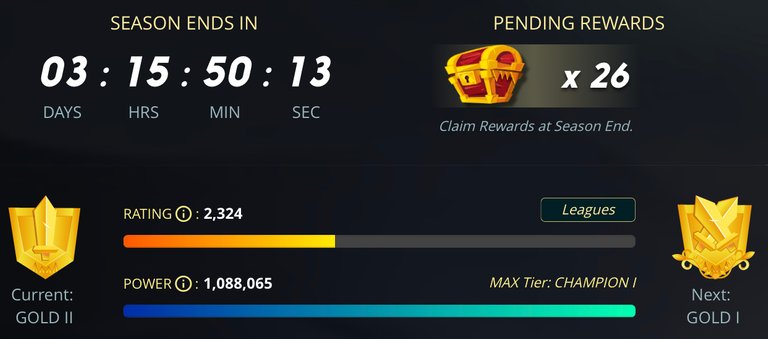 ---
Average Last 7 Days: 11,881
Lifetime Average: 15,323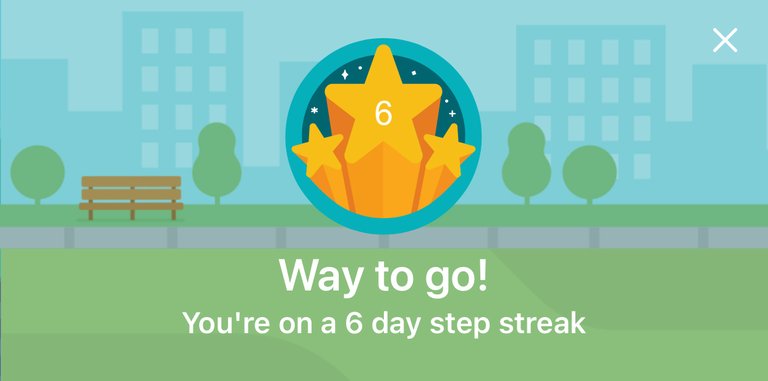 10k per Day Streak: 10

Longest Streak: 204
Distance on shoes: 269.95 km
Distance on hikers: 26.35 km
#AutomaticWin Tally: 313
#AutomaticWin Streak: 0
Longest Streak: 19
#TripleTen Tally: 117
#TripleTen Streak: 0
Longest Streak: 7
#DoubleDay Tally: 156
#DoubleDay Streak: 0
Longest Streak: 5
Highest Floors: 120
Highest Daily Points: 41,528
Zombies evaded: 0/0
Mindfulness Diary:
Health: 88%
Satisfaction: 74%
Energy: 76%
Productivity: 70%
---
Referrals: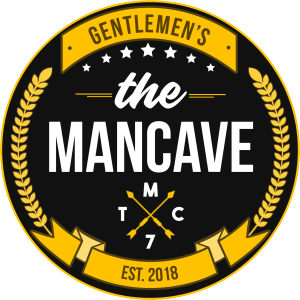 Power up and Hive on!