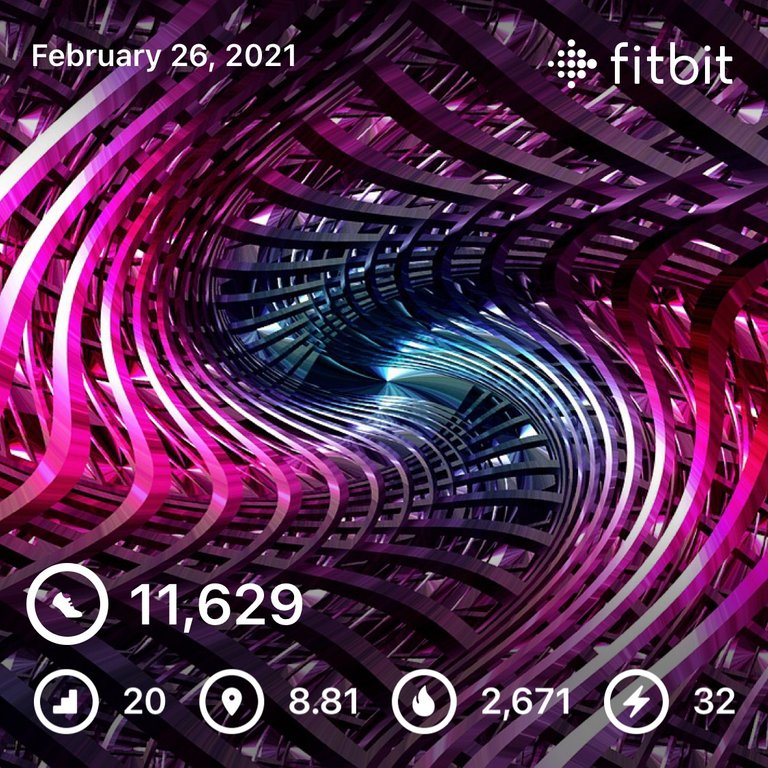 Up early and thinking about my game idea. Slept nearly until six, but I went to bad late, so still an hour and a half short again.
Not a lot to note during the usual morning routine. Cryptos still on a pullback, but HIVE actually went up a bit!!! 🤯🥳 Spent some time chatting over on Discord and watched some YouTube videos, did some curation, the normal.
Did my post for the day and then headed over to Mom's house to install the remote control light switch I got for her basement light (so she can switch it at the top of the stairs). I had assumed that a professional electrician had wired the condo, but once I got the painted-on cover off, it certainly didn't look like it! Bare wires just dead-ended in the box, no labeling at all, and no ground! 😱
They'd also plastered right over the top screw holding the switch in place, so I had to do drywall surgery before I could even pull it out. Got it out finally and then had to take an educated guess as to which black was the line and which black was the load. I did get it right the first time, though, so nothing exploded and it works just fine. 😁 Should help too because if she's carrying stuff down she can turn the light on before instead of wrestling with the switch at the bottom of the stairs. It's also a lot safer now since it has a proper ground wire and no exposed wiring in the box! 👍💪
Came home and really started to crash. I laid down to watch some TV, but it wasn't ten minutes before I was out. Slept a couple hours! A double edged sword, since I caught up a bit, but wasted some of the day.
Got up and made myself a couple of fried eggs for dinner and then jacked in to play a little Beat Saber. I cleared another song on expert for the first time and cleared a couple on expert+. I even got one cleared on expert+ at normal speed on video! Bonus! I have proof! 😃
Spent some more time looking into various Webhosting and domain services for the game...thinking Hostgator has a good deal with the possibility to grow and Squarespace is a lot more expensive with no database support. I'm still hesitant to actually spend money (just to have it end up dying), but then again, maybe if I actually put some skin in it, I'll be able to maintain motivation? Hard to know oneself.
In the evening we watched some more episodes of Ginny and Georgia. I made it through a couple of episodes, surprisingly, but then I was out again.
---
Robbery, crises, criminal spawn, and insane taxes? Yup, dCity is as normal.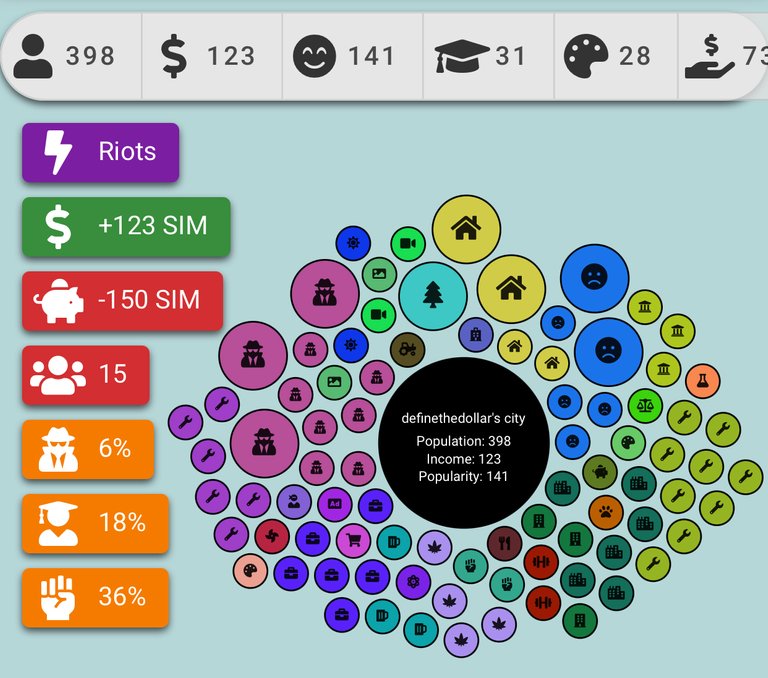 Does the income even closely resemble what I actually received? Nope. Sort of close to half, but not even. I really need to stop caring.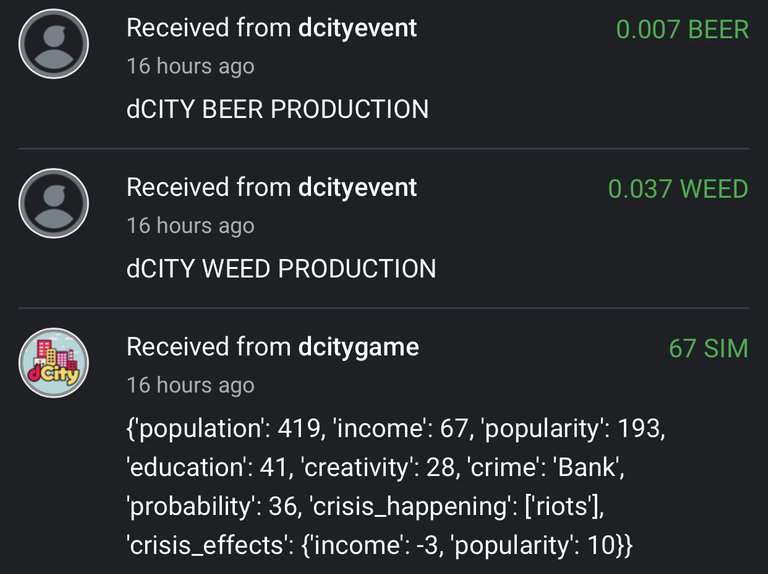 ---
Having a rough time again over in the Holybread arena, so I wasn't able to complete all my tasks. 😢 I keep pouring gold into stats, but it just doesn't seem to move the dial much.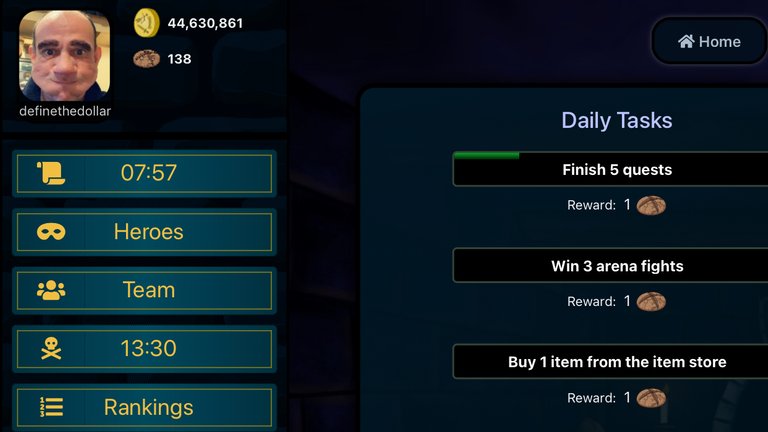 Position eleven...so close, yet so far away. 😡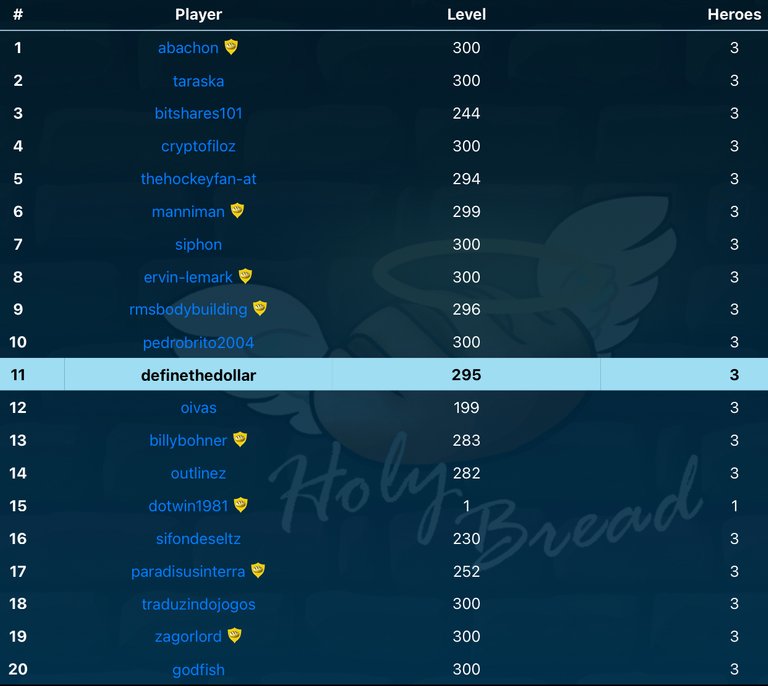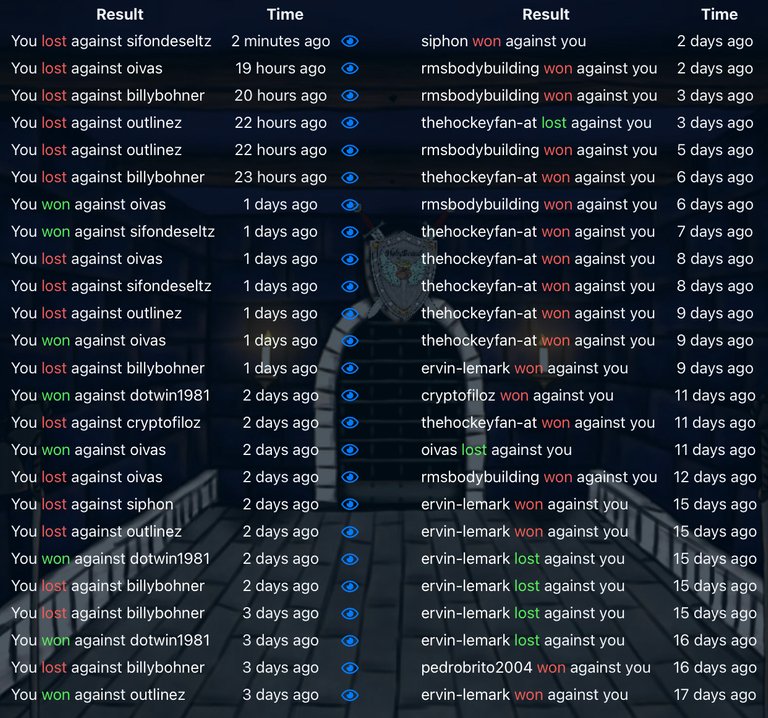 ---
Got one ingredient on CryptoBrewmaster today and then didn't bother to mess with it the rest of the day. Not sure if I want to continue with this or what.

---
Not quite sure what exactly happened. Really didn't want to have to play on the last day, so I had every intention of playing Splinterlands today, but then I completely forgot about it. 🤭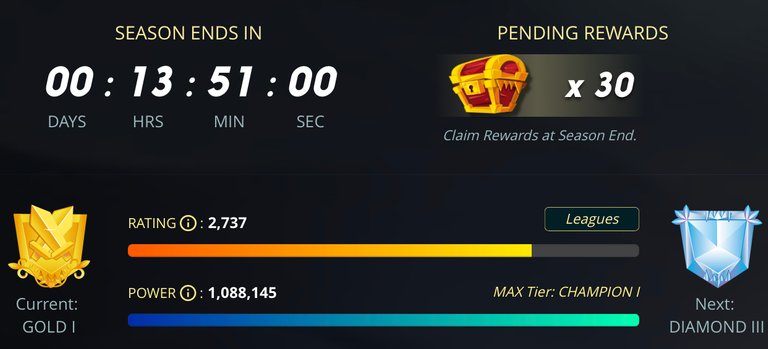 Hopefully I'll be able to get up into Diamond still tomorrow.
---
Average Last 7 Days: 12,791
Lifetime Average: 15,312
10k per Day Streak: 13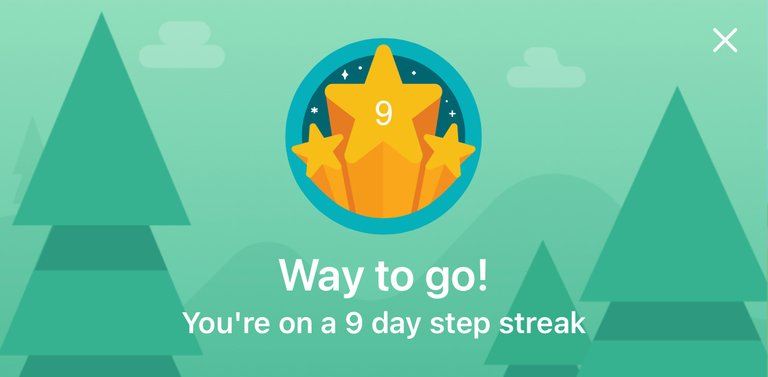 Longest Streak: 204

Distance on shoes: 269.95 km
Distance on hikers: 26.35 km
#AutomaticWin Tally: 314
#AutomaticWin Streak: 0
Longest Streak: 19
#TripleTen Tally: 117
#TripleTen Streak: 0
Longest Streak: 7
#DoubleDay Tally: 156
#DoubleDay Streak: 0
Longest Streak: 5
Highest Floors: 120
Highest Daily Points: 41,528
Zombies evaded: 0/0
Mindfulness Diary:
Health: 89%
Satisfaction: 77%
Energy: 70%
Productivity: 70%
---
Referrals: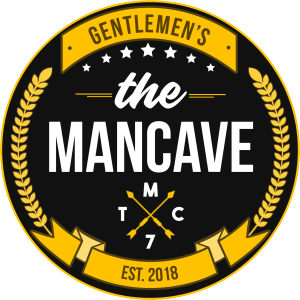 Power up and Hive on!