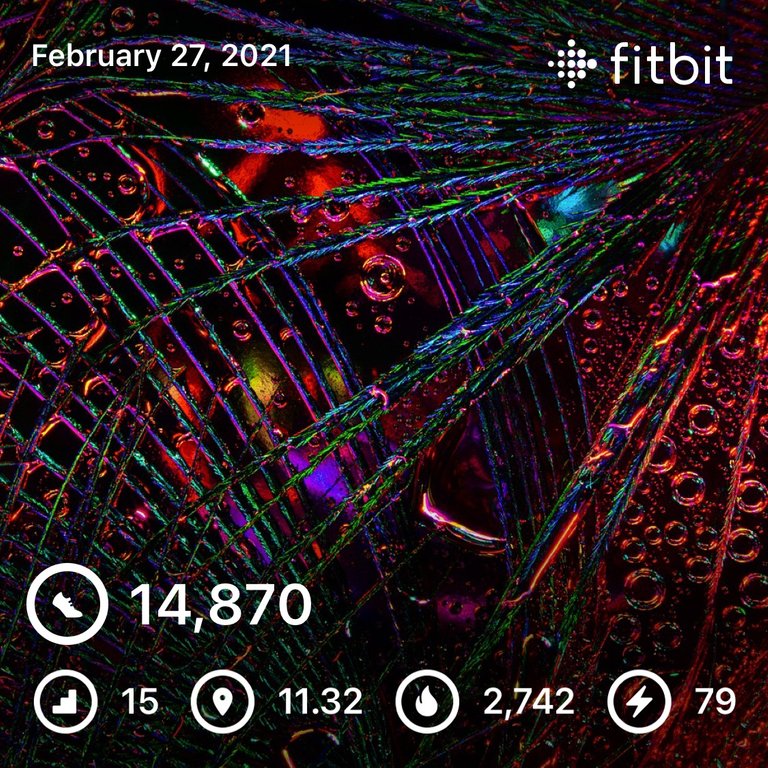 Up at four thirty and two solid hours short on sleep this morning. I powered through the day, though, and despite dragging didn't take a nap.
Did the usual morning stuff. Cryptos still on a pullback...look away! Went over and chatted on Discord and someone pointed out that HIVE was popping!
Great news! HIVE going up relative to BTC!!! Then I looked at the chart: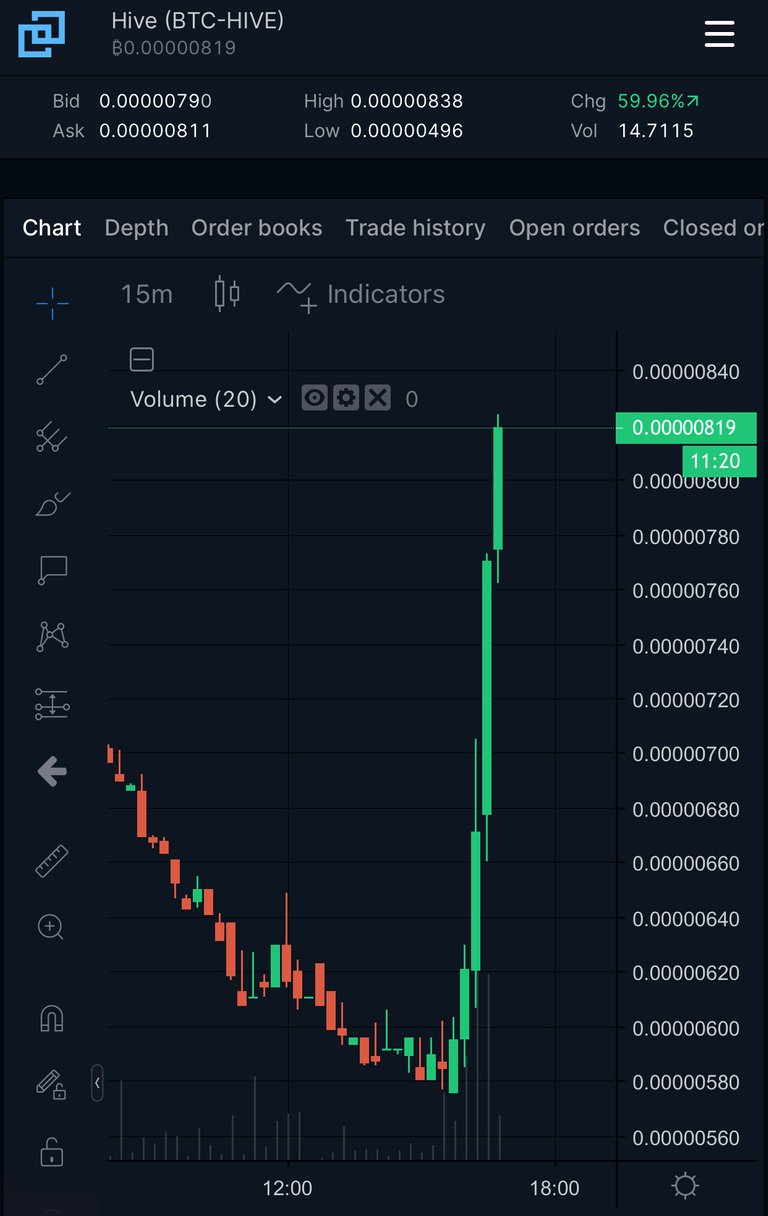 Lots of volume, so that's a good sign, but the damn thing went vertical. It was clear that it was a pump and dump.
Sure enough, after a 70% gain, it immediately dumped back again: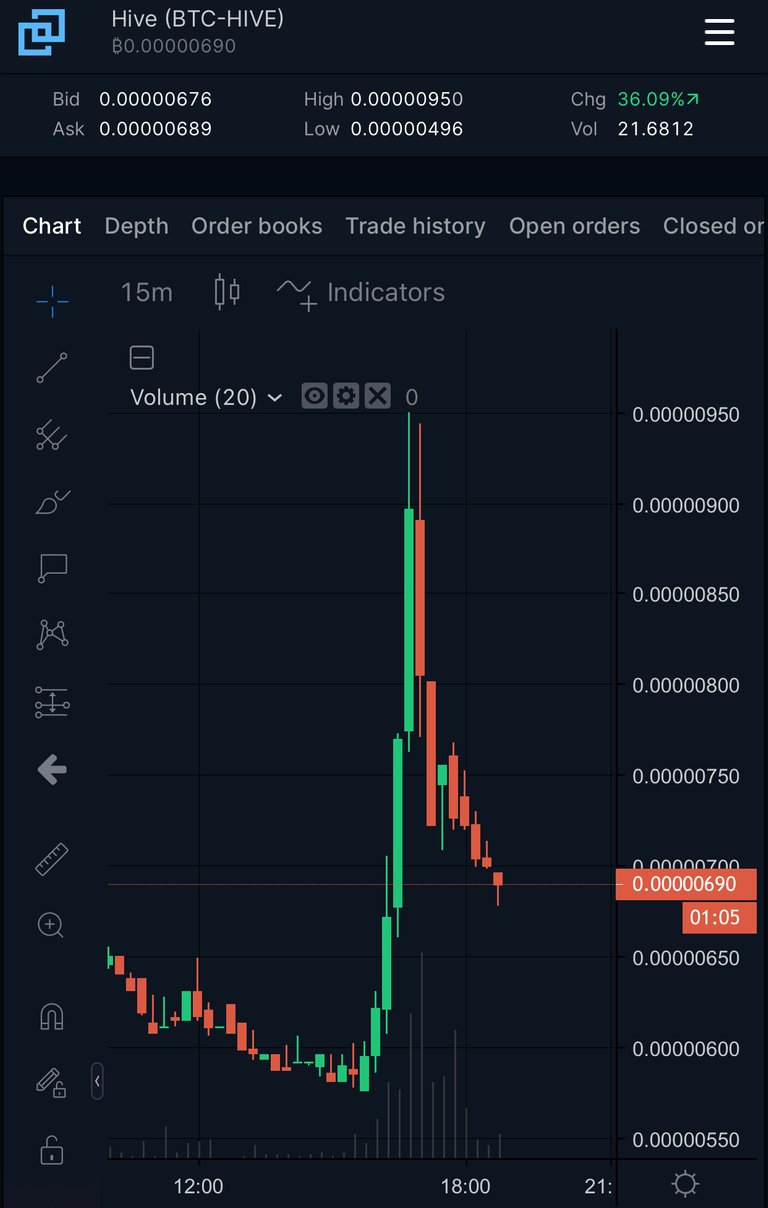 We're still up somewhat, though, so glad to see it, but I don't think it's sustainable, just speculators/traders using us.
My exchange wasn't due up or anything, but once again I decided to go for a #AutomaticWin. I even got suited up and went for a proper walk (over five kilometers)!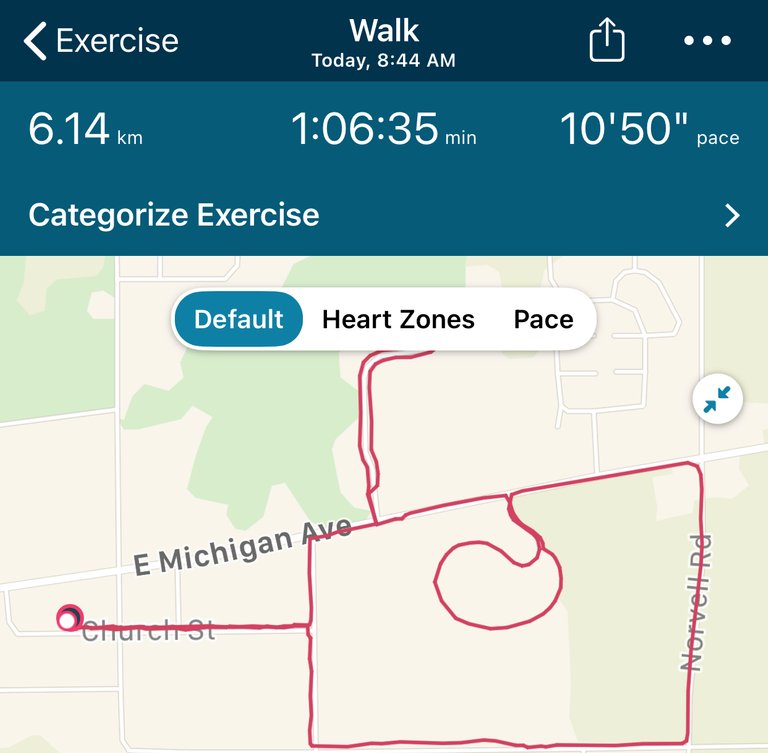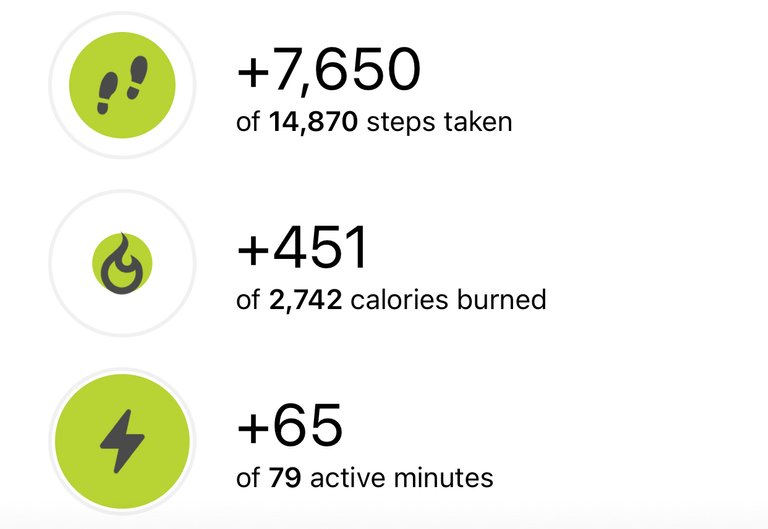 Relatively warm out. The wind was a bit chilly, but it wasn't blowing that much.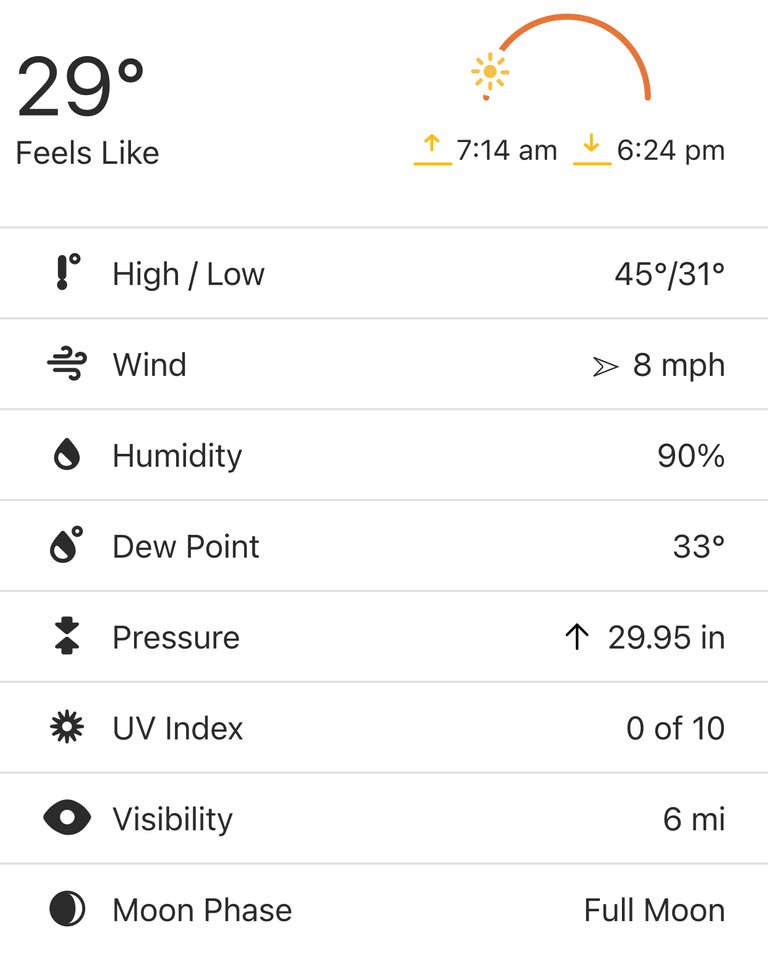 Definitely nice to get out and get some sunshine for real, been about forever, and even longer since I did five kilometers or more! 😄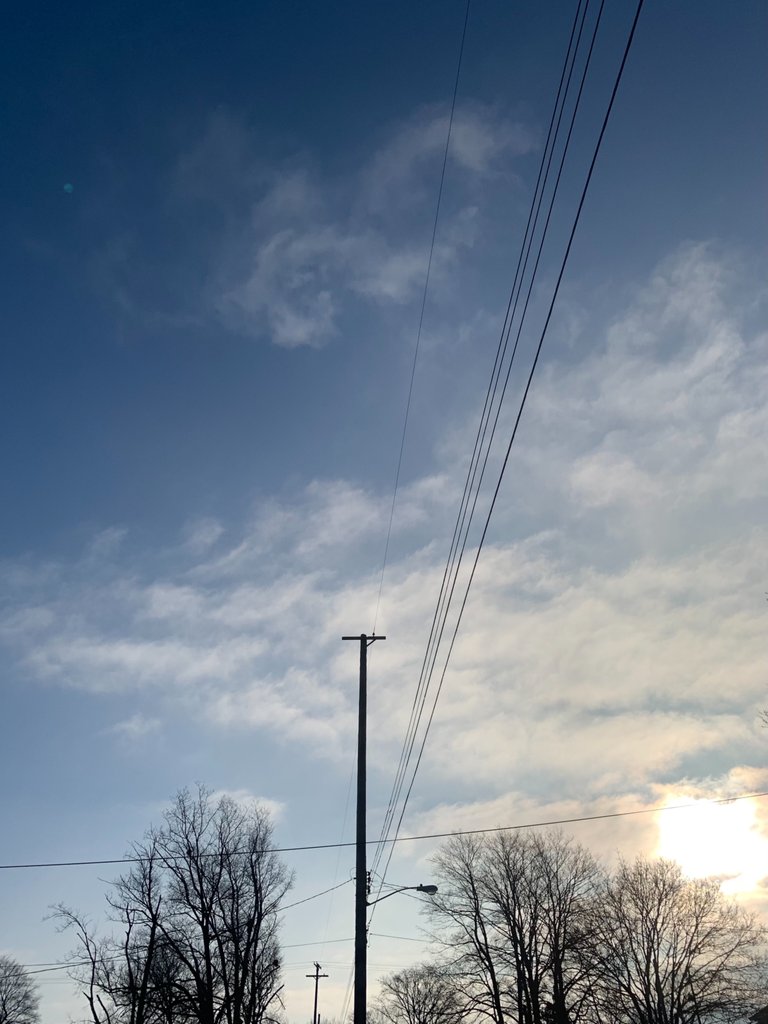 Did the usual chores and posting and stuff. Spent some more time ironing out game ideas and trying to figure out how to get as much done on my own as I can. I asked a dev to help with the website and blockchain I/O, but he turned me down...more for me, right? 🤓
I jacked in for a bit. Played a few rounds of Beat Saber trying to clear more songs on expert+, but I wasn't really in the groove. Actually ended up knocking the controllers together accidentally and had to reset the system because the right one wouldn't stop vibrating on Max intensity. 🤦‍♂️
Figured today wasn't my day for that and finished one puzzle on Puzzling Places and started the last one. You'd think it would be boring, putting together a jigsaw puzzle? But finding the right piece and the right orientation and having it snap into place is totally satisfying.
In the evening Wenche made us some pasta and meat sauce for dinner and we watched some TV. We discovered they had new episodes of the show about the pot dispensary (can't think of the name 🤪) with that lady from Misery Kathy Bates, I think.
We basically just binged that for the rest of the evening. Ended up falling asleep around eight...a little early for my taste, but better than crashing out for the whole afternoon.
---
Well, no robbery in my dCity today, but the incessant crises continue, this time two on top of eachother! Seems that @gerber could easily (and should) dial the frequency down a bit, considering the dynamic serves no other clear purpose than to screw with the players...no city has this many problems occurring every day.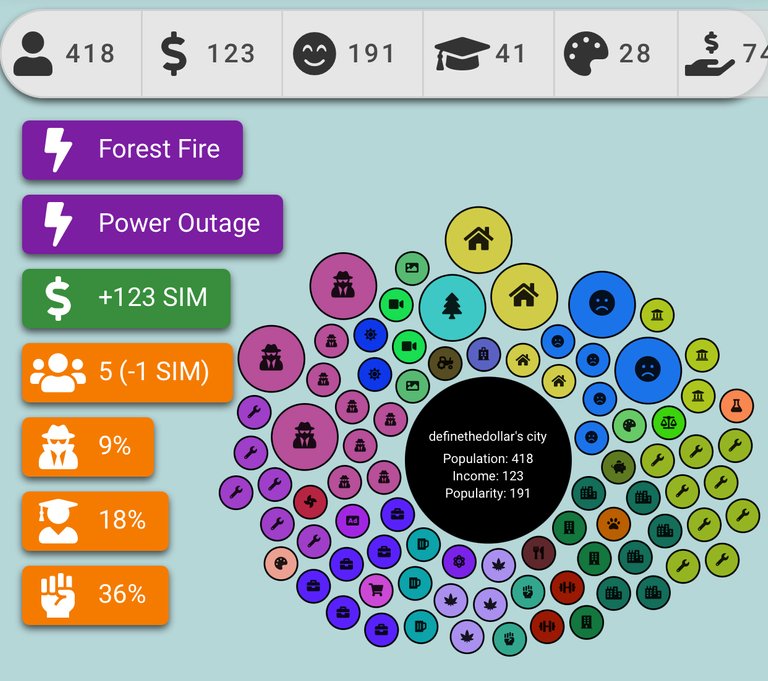 Still a discrepancy in my income, but at least it's not nearly fifty percent this time!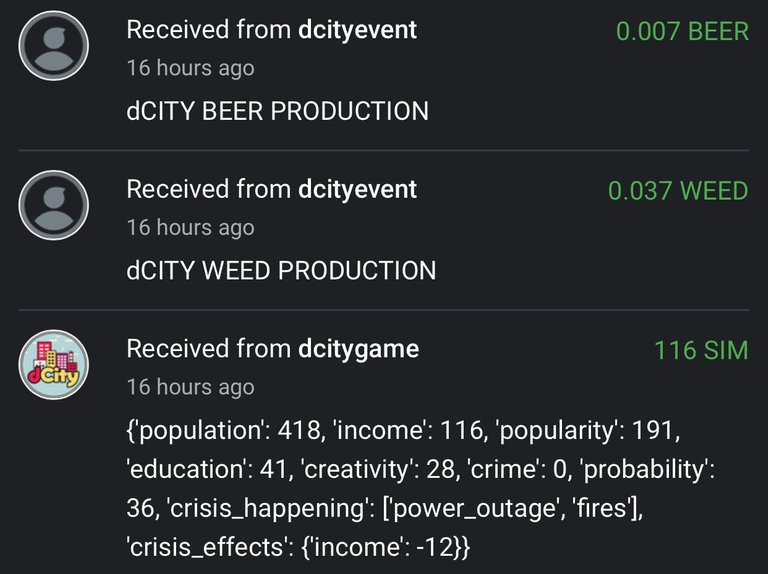 ---
Been struggling the last couple of days, but today I was able to get all my Holybread tasks done! 🥳 Just about set to renew potions and got plenty of gold saved up.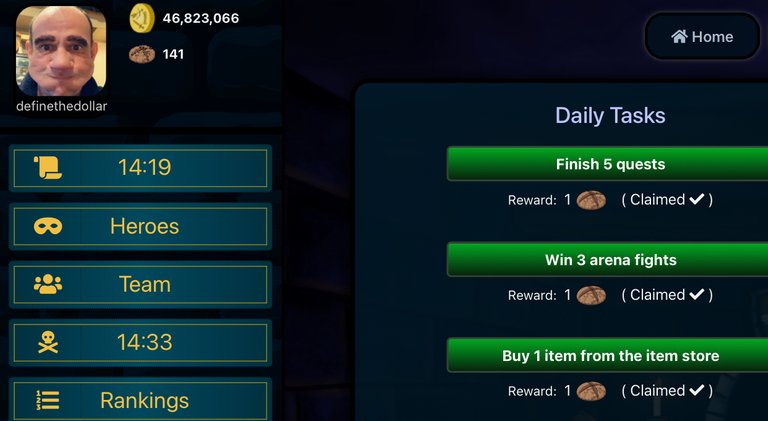 I finally beat an opponent in front of me!!! Not only borderline top ten now, but all the way up to eighth! Keep those votes coming! 💪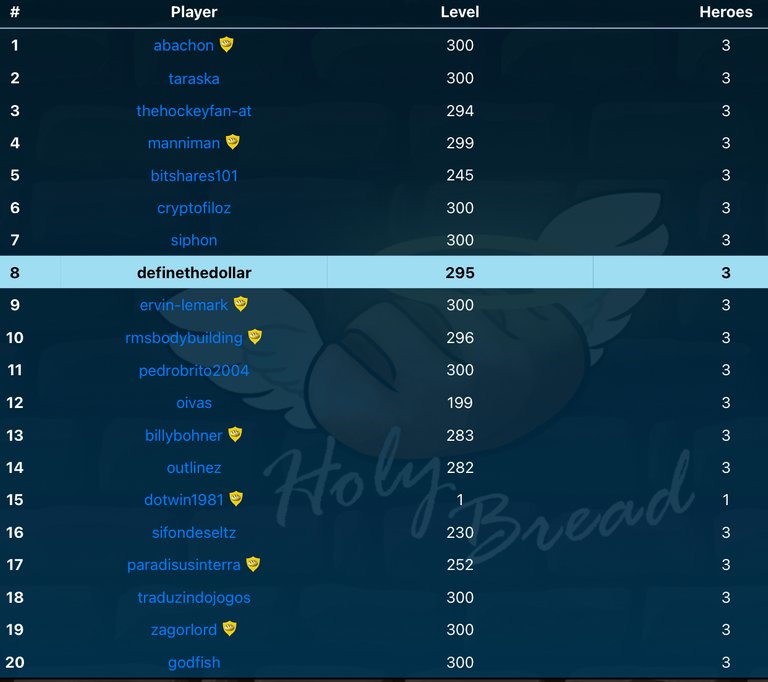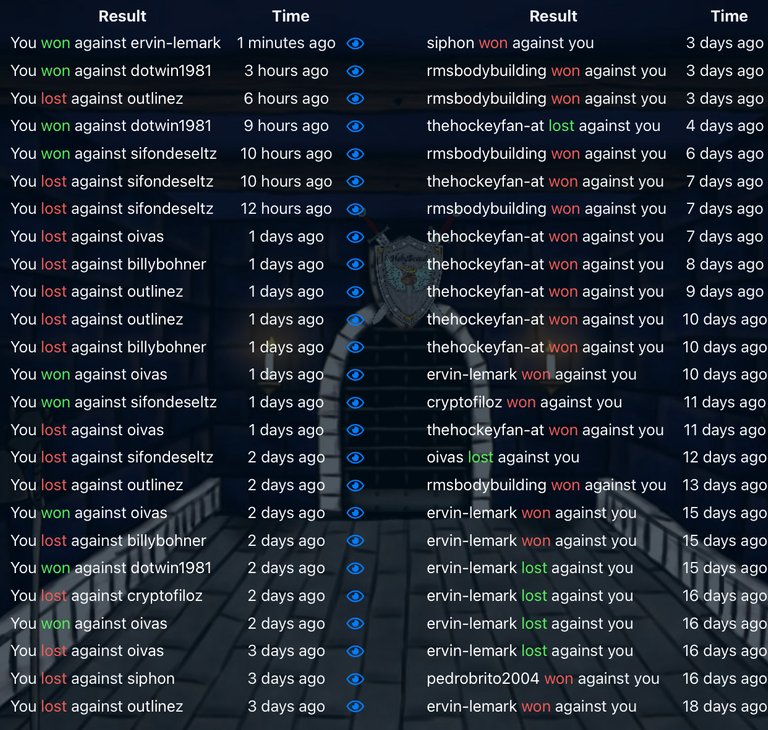 ---
It's finally weekend on CryptoBrewmaster, so I was actually able to get some water and start a brew. Haven't sold it out yet, though, so no change in balance or rank...but soon. Still need to decide whether to pull it all out or not.

---
I paid the price for not playing Splinterlands yesterday in that I had to today. The price turned out not to be that high, though. I lost a couple, but otherwise not too bad. I did end the season in Diamond and now got reset back to Gold III.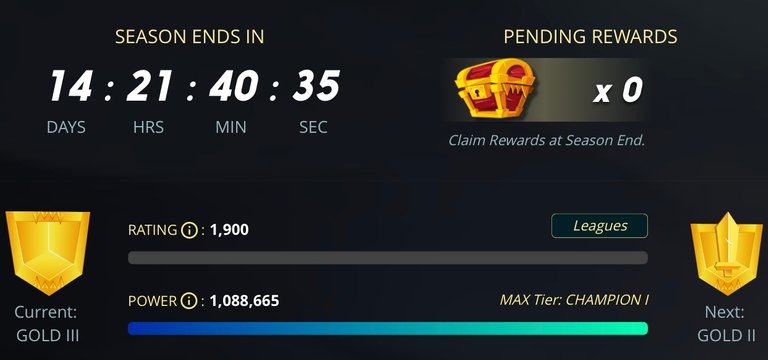 I set the goal to complete the daily quest in Diamond, and I was able to.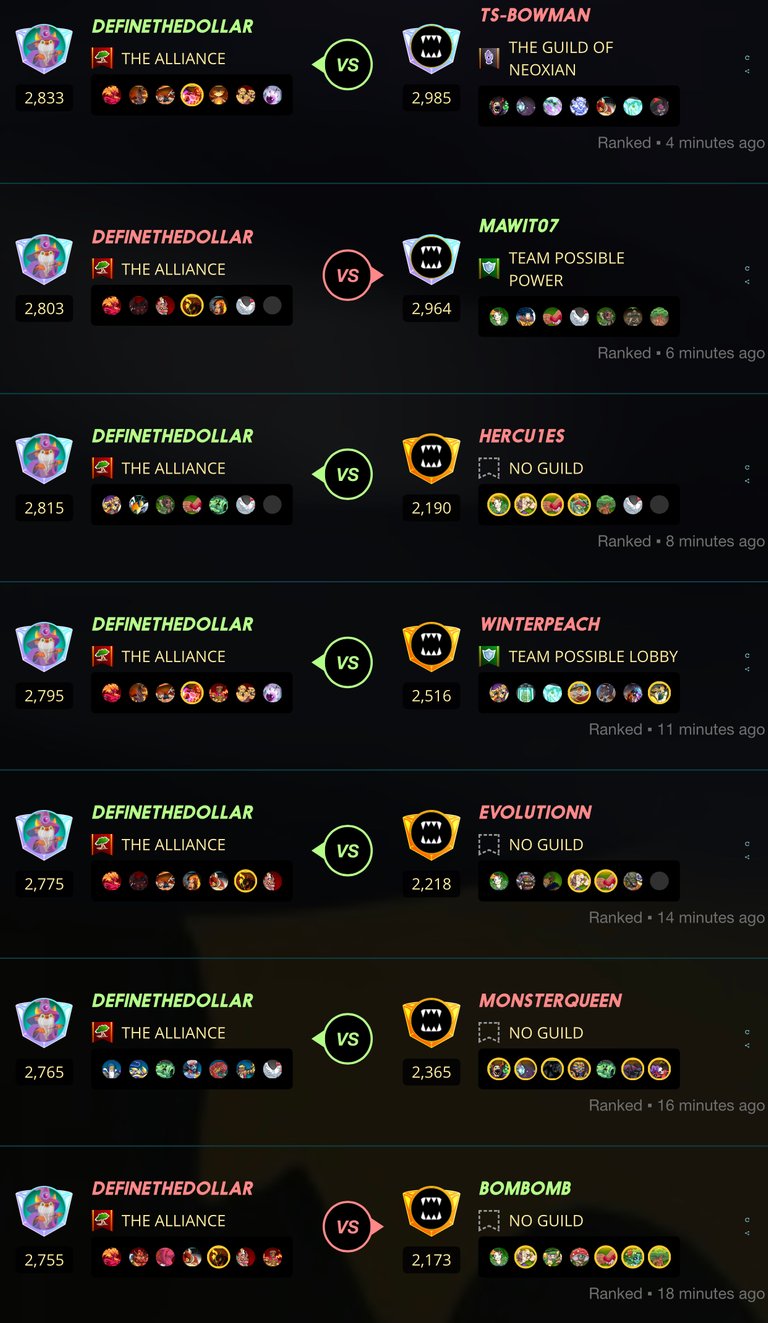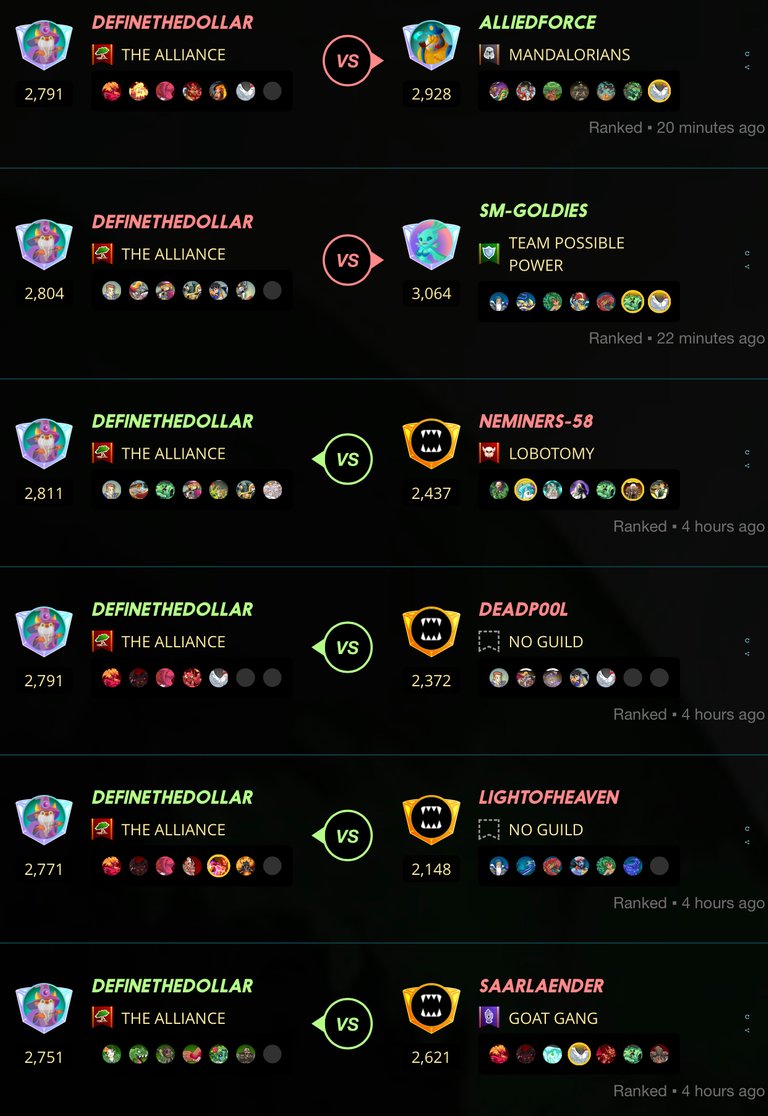 Got another quest potion. Rewards were ok, got one of the new rare cards at least: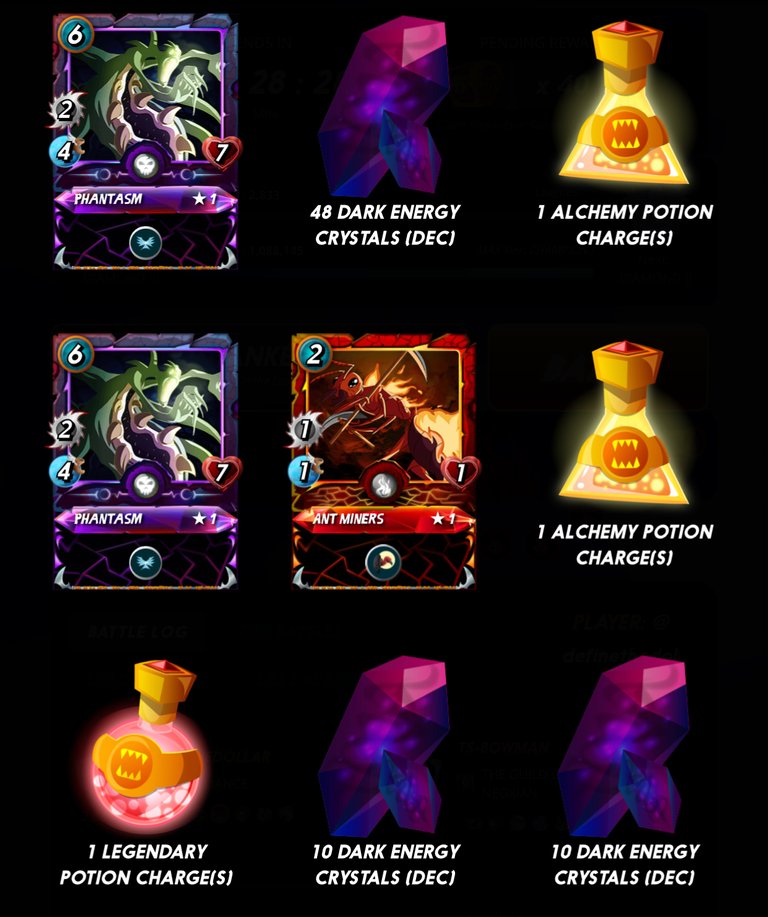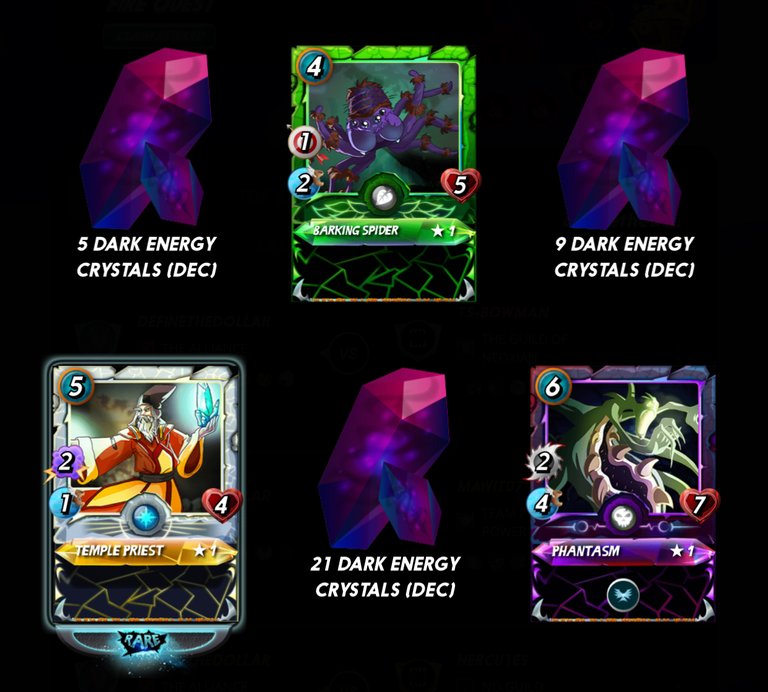 The season rewards were completely stupid and reminded me why I quit playing again, got one card worth about a quarter, but otherwise what, like 16 potions and as many less than 10 DEC?!?! Fu$&ing rediculous!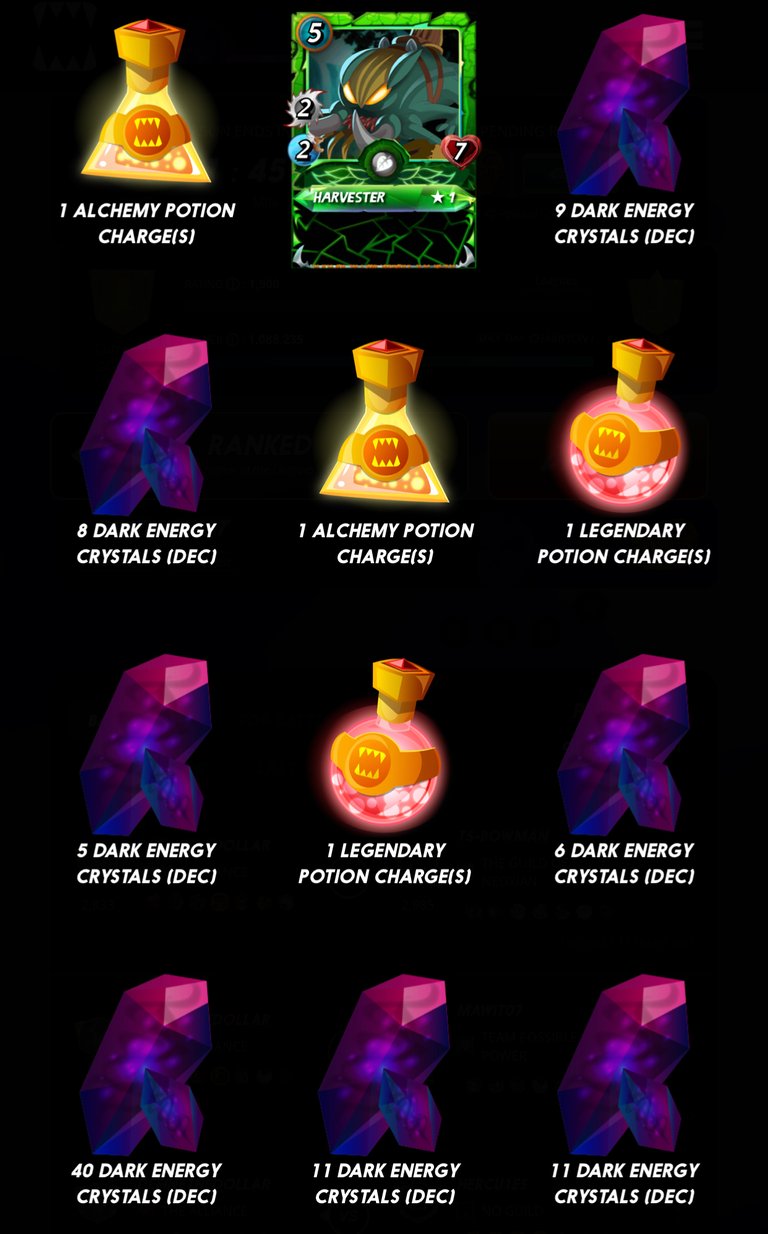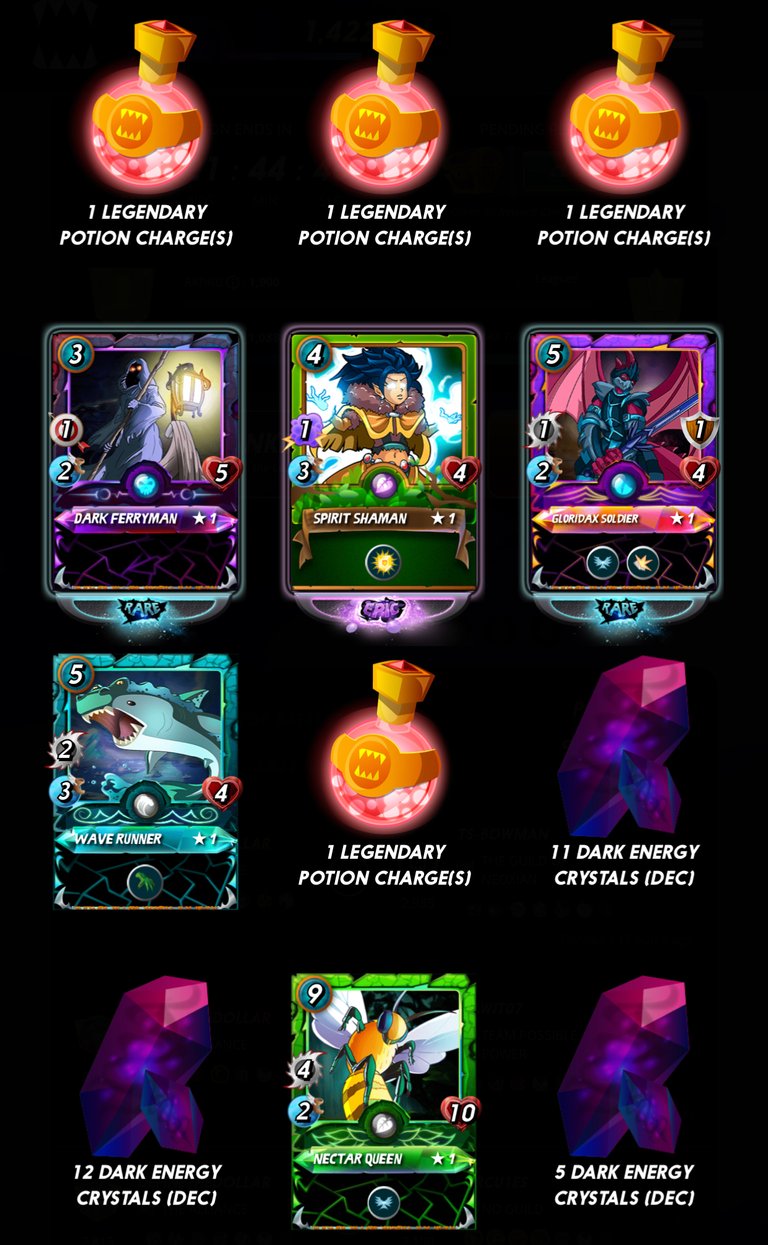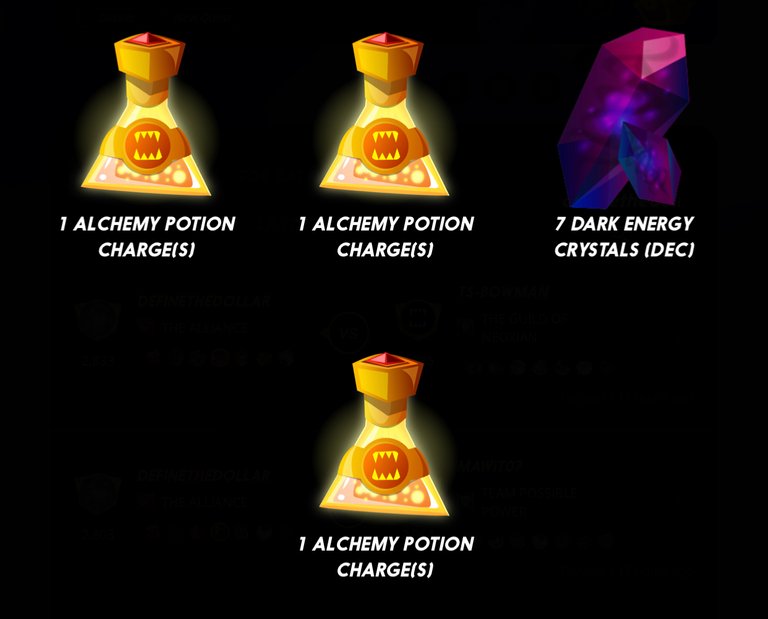 ---
Proof of #AutomaticWin: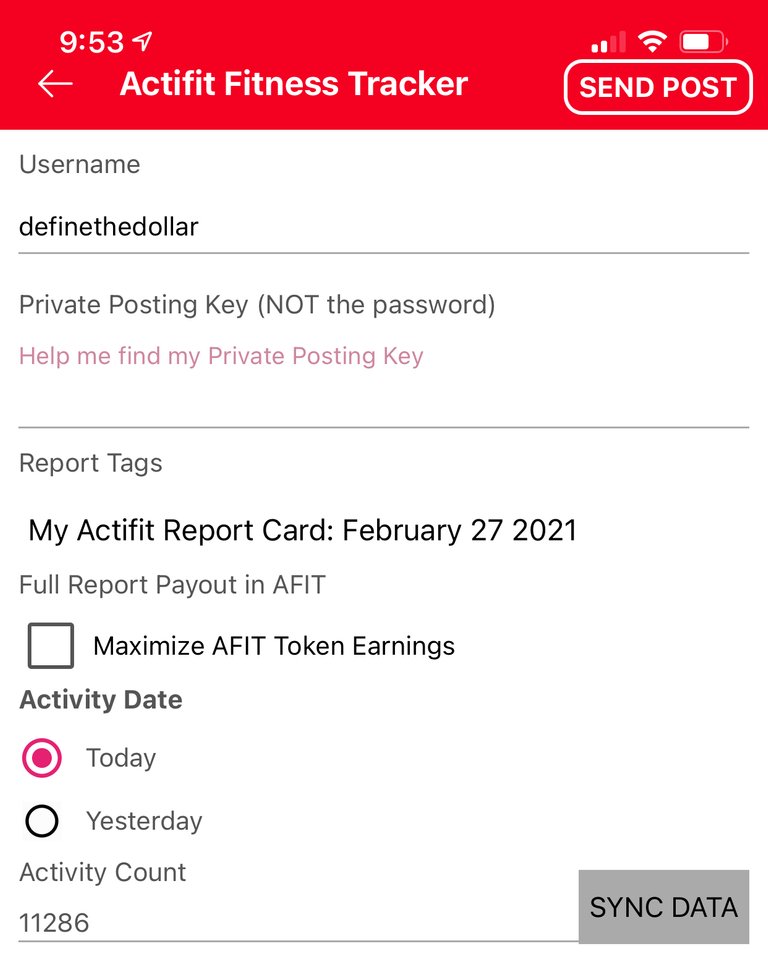 ---
Average Last 7 Days: 12,791
Lifetime Average: 15,312
10k per Day Streak: 14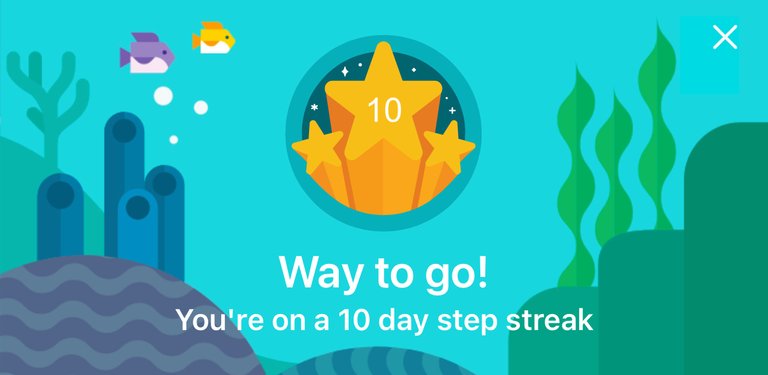 Longest Streak: 204

Distance on shoes: 276.02 km
Distance on hikers: 26.35 km
#AutomaticWin Tally: 315
#AutomaticWin Streak: 1
Longest Streak: 19
#TripleTen Tally: 117
#TripleTen Streak: 0
Longest Streak: 7
#DoubleDay Tally: 156
#DoubleDay Streak: 0
Longest Streak: 5
Highest Floors: 120
Highest Daily Points: 41,528
Zombies evaded: 0/0
Mindfulness Diary:
Health: 89%
Satisfaction: 78%
Energy: 79%
Productivity: 72%
---
Referrals: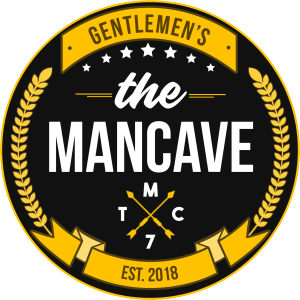 Power up and Hive on!