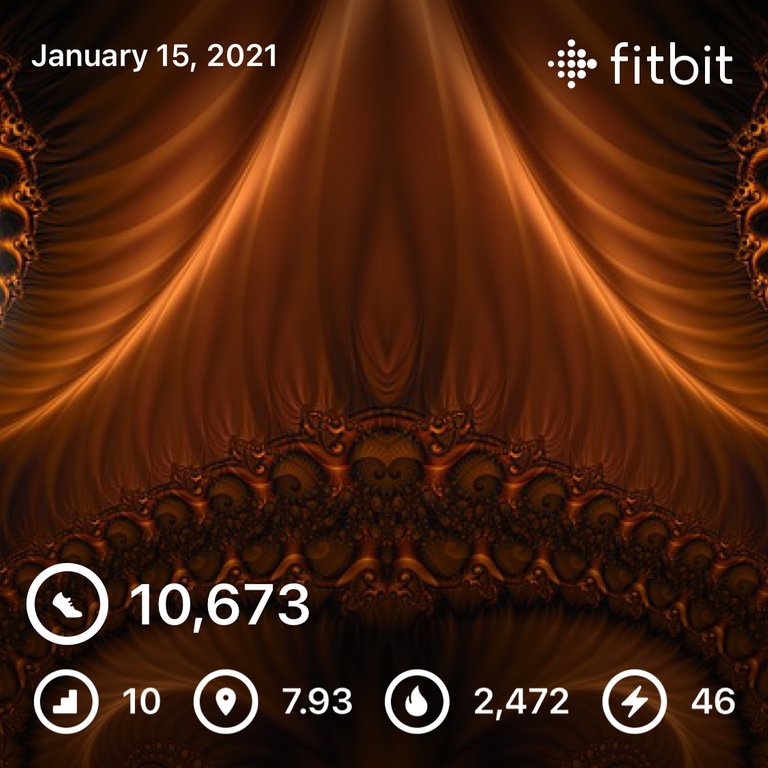 Up at five today, but another hour short. It totally caught up to me this afternoon and I crashed out hard on the couch for a solid couple hours in the afternoon.
Got the usual morning routine done pretty quickly. Bitcoin seems to have hit some resistance (gotten rejected) at $40k and pulling back somewhat. The volumes are still falling, though, not like the massive spike we had on the last panic dump.
HIVE actually seems to be holding or going up slightly, not great, but better than the alternative!
I recorded an intro video for my Calculus class and got it uploaded to YouTube. I was late then doing my post, so I quickly put together the skeleton and got it posted. Not sure what my deal was, though, couldn't seem to summon the motivation to go back and edit it...still sitting unfinished. 😡
One of my Calc 2 students threw this meme into our chat: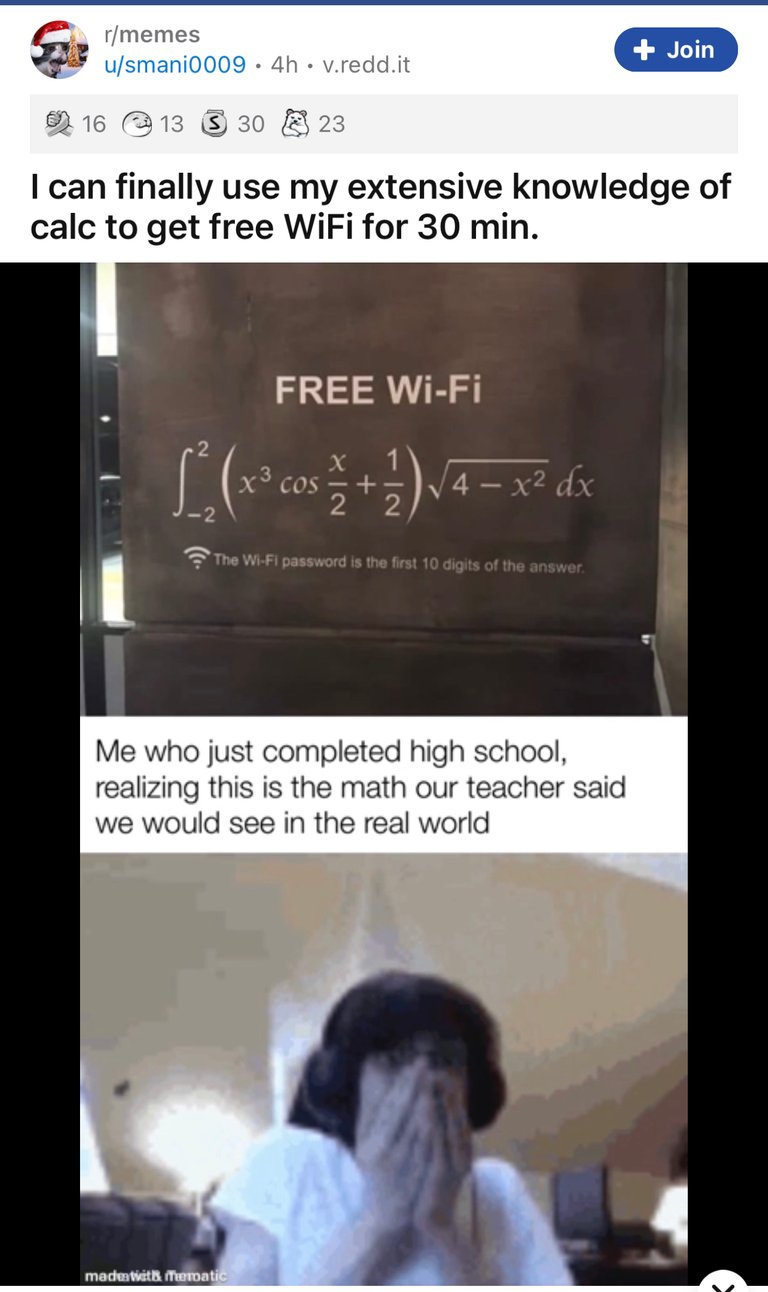 Of course, challenge accepted! 🤣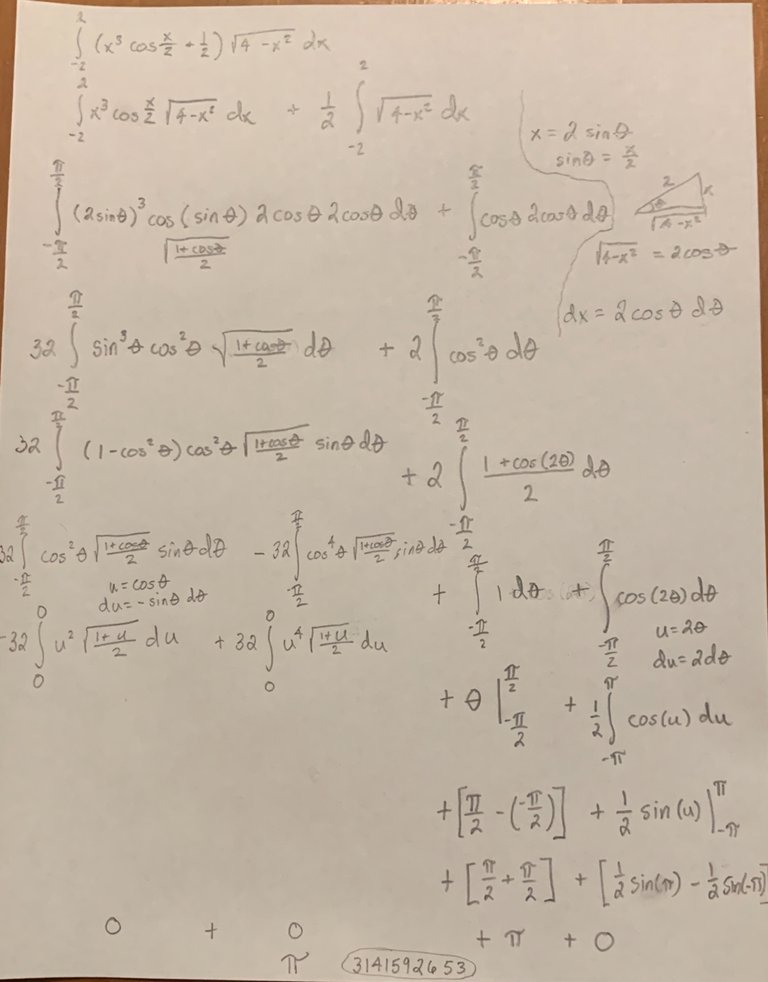 Very tricky! Thought I would need to use By Parts for that half angle cosine, but once you u-sub, the bounds make that whole part zero!
Had to use Power Reduction, Pythagorean Identity, and Half Angle formulas from trig, trigonometric substitution, trigonometric integrals, and u-sub all while keeping track of the bounds...used basically every trick in the book!
I didn't jack in at all yesterday, still a little disappointed about Five Nights at Freddy's, so I was feelin' it today. There was a new free add-on for Synth Riders, so I played a couple of the new songs and then busted some serious Beat Saber.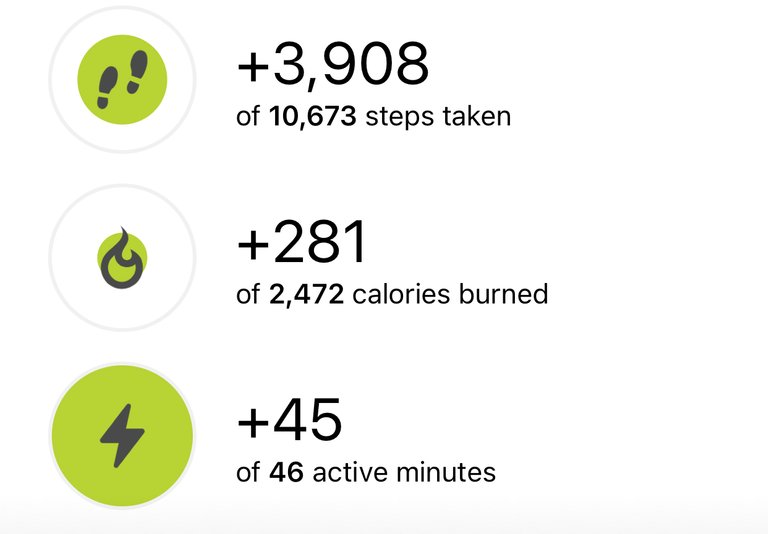 I had a mad sweat on by the end, but I got in the zone and perfected one of the songs on expert...1020 correct hits in a row! 💪 Posted up a solid new high score on that one, under 1000 globally. 🥳
There's new episodes of Disenchantment, so I tried to watch some, but like I said I just completely crashed out. Woke up feeling like crap so grabbed some pasta and butter for dinner and went back a couple episodes.
Once Wenche got done with work we put on new episodes of Atypical. It's really quite good, about a young guy with Autism and family drama...usually things that don't interest me all that much, but it kept me awake for several hours after I laid down, which doesn't usually happen.
---
If it isn't one thing, it's another! Yesterday I got a Law Firm for my DCity to reduce the bite from the taxes (which I didn't realize was possible), so I got some relief there, and no crisis, but my Shopping Mall got robbed. 😡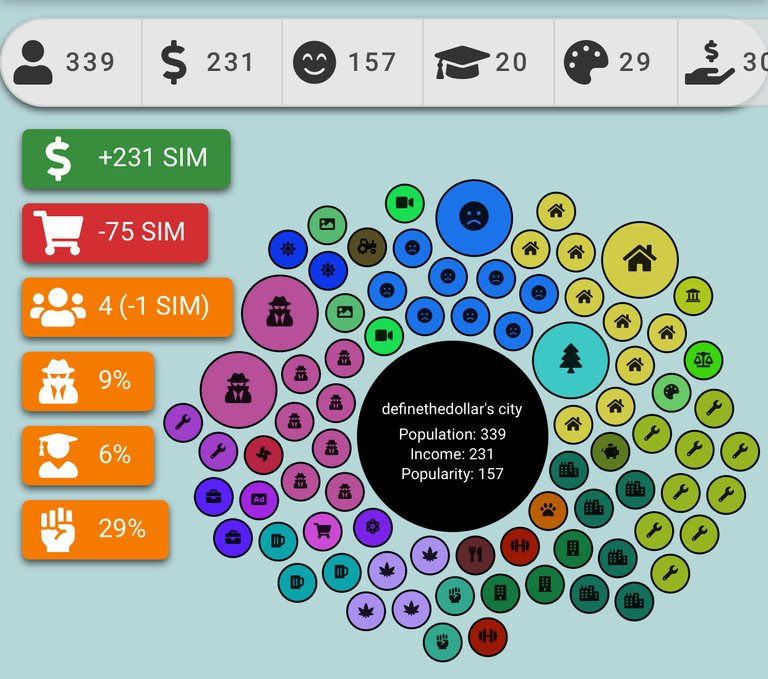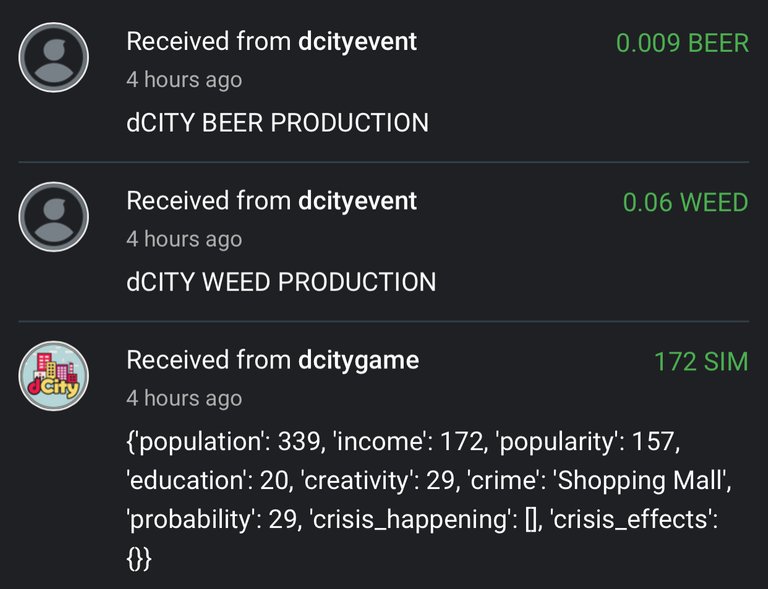 ---
Still cruisin' getting my Holybread tasks done. The vote bot was down (I think from the node issues the other day), but it seems to be back up. Just about time to renew potions again, but no worries, got plenty of gold.
Getting pushed further back on the leaderboard, though. Hopefully I can get my task done against some lower guys and try to climb back up again.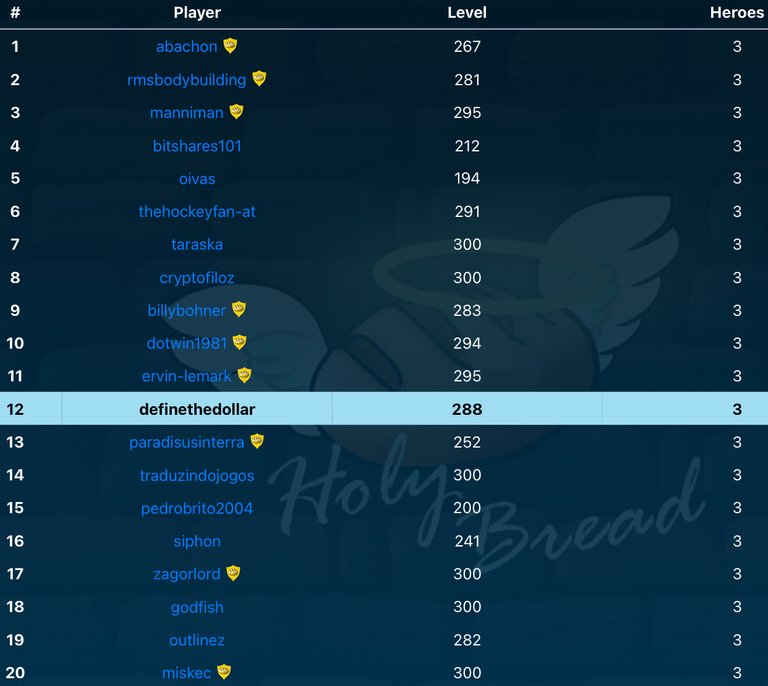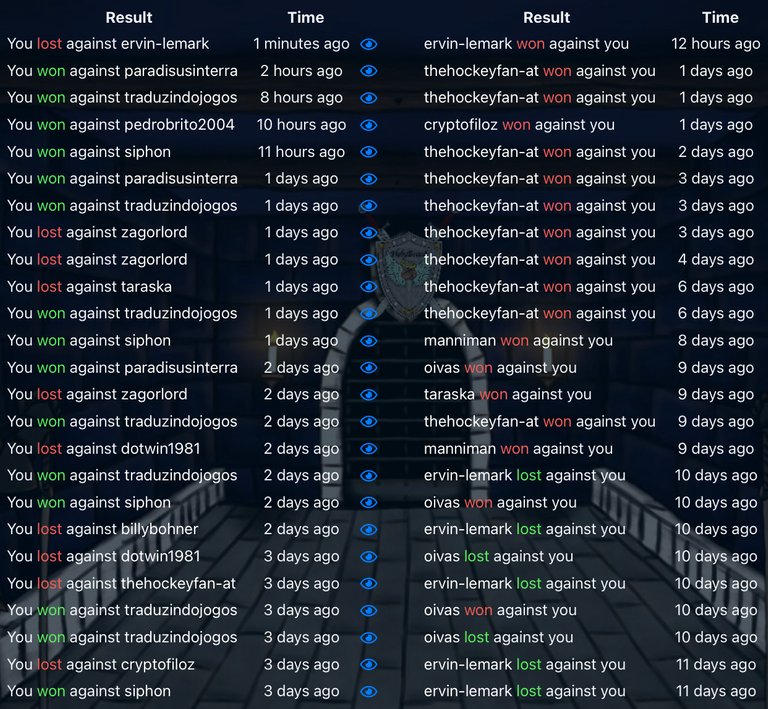 ---
Par usual, no progress on CryptoBrewmaster, just getting random ingredients whenever it crosses my mind to check on it. Should be a couple waters coming this weekend, so we'll see.

I guess they're further increasing the price to purchase the potential to move tokens to 1 HBD. I already have the license, though, so it doesn't seem like I have to pay them again.

---
It's way too soon after the season reset now to bother playing. Got about a dollar's worth for playing last season, so that's something.
---
Average Last 7 Days: 11,456
Lifetime Average: 15,458
10k per Day Streak: 20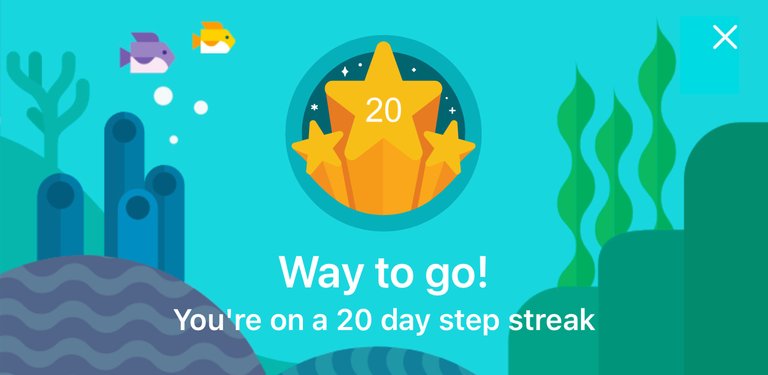 Longest Streak: 204

Distance on shoes: 236.74 km
Distance on hikers: 21.55 km
#AutomaticWin Tally: 307
#AutomaticWin Streak: 0
Longest Streak: 19
#TripleTen Tally: 117
#TripleTen Streak: 0
Longest Streak: 7
#DoubleDay Tally: 155
#DoubleDay Streak: 0
Longest Streak: 5
Highest Floors: 120
Highest Daily Points: 41,528
Zombies evaded: 0/0
Mindfulness Diary:
Health: 88%
Satisfaction: 85%
Energy: 80%
Productivity: 75%
---
Referrals: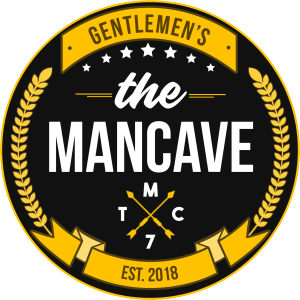 Power up and Hive on!