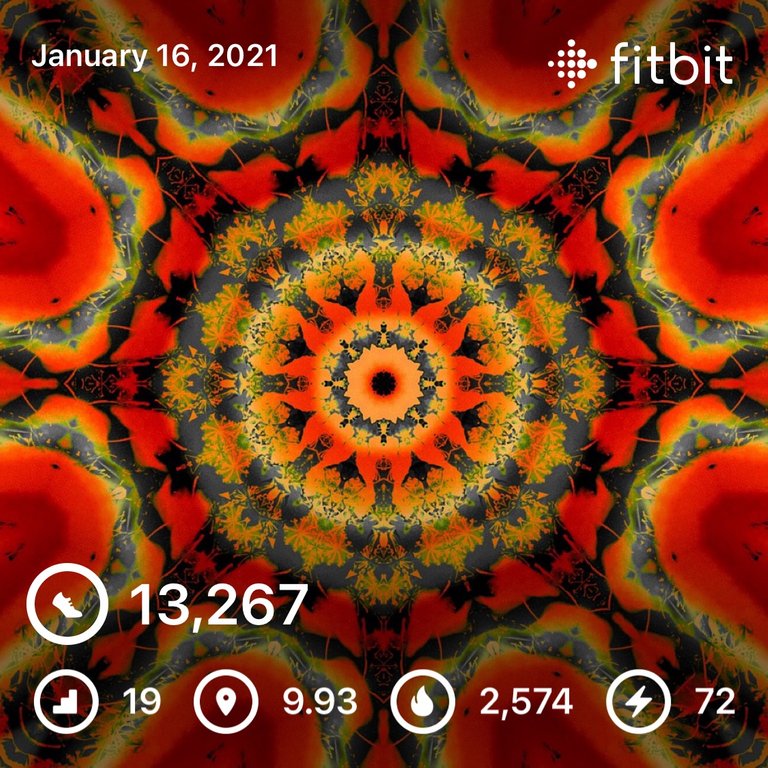 Up at twenty to five today and a full two hours short. 😡 I crashed out yesterday afternoon and should have caught up somewhat, but bang! the next night it's gone, whoosh, again. 🤬
Not a lot going on during the morning routine. Chatted some on Discord, checked the markets, the usual. Bitcoin showing a little weakness, but the volumes are still falling off...yet another solid pullback I sat out because of fear. Really need to break that wall and get some trading going again.
HIVE is actually rising a bit! It's not much, I mean, we're still only in the three hundred Sats range, but a few percentage points upward is better than we have been seeing lately.
Got my post done and shifted around H-E tokens, so by that point it was well past the point of being able to get a #AutomaticWin, but we did get out for a while today.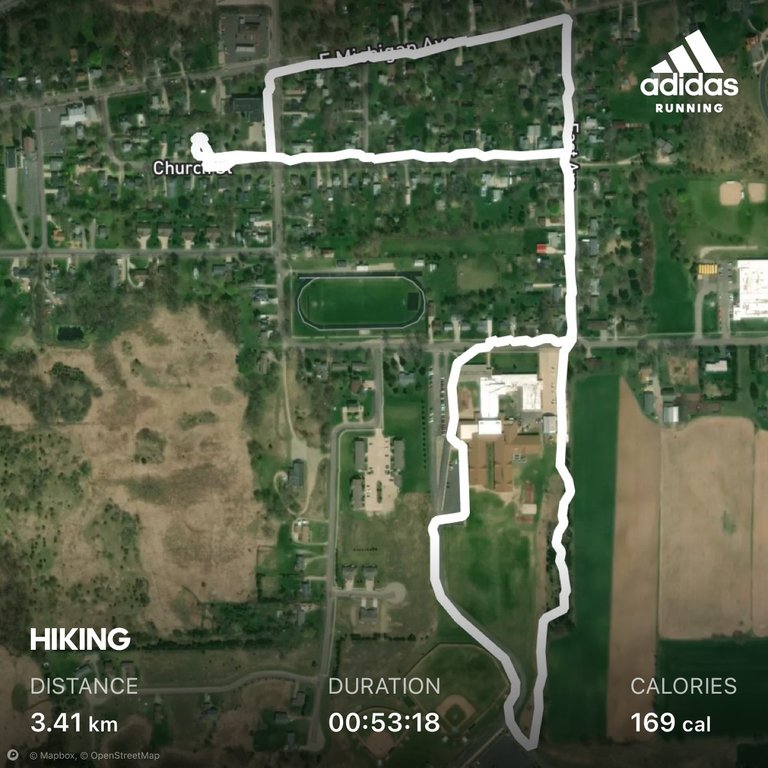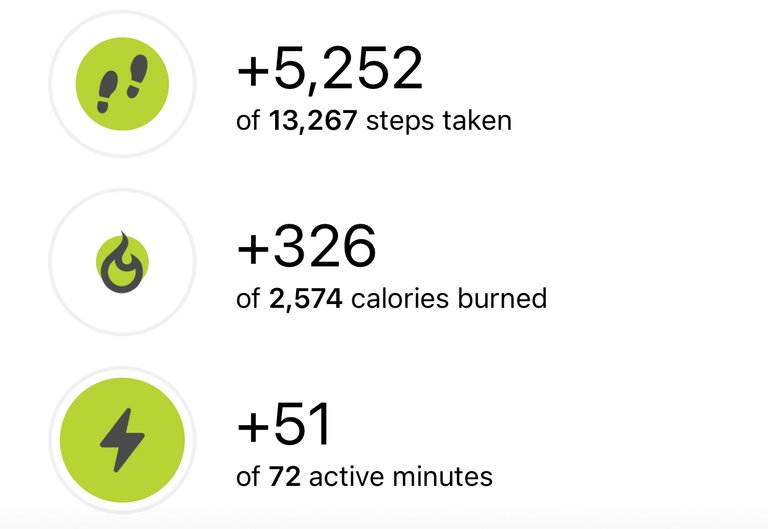 It wasn't really all that cold out, just slightly below freezing, but the wind was pretty nasty.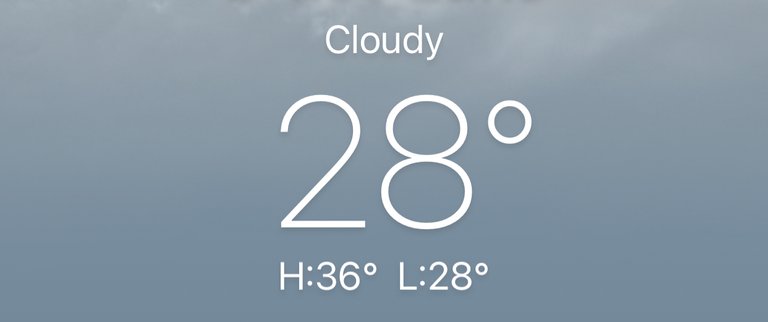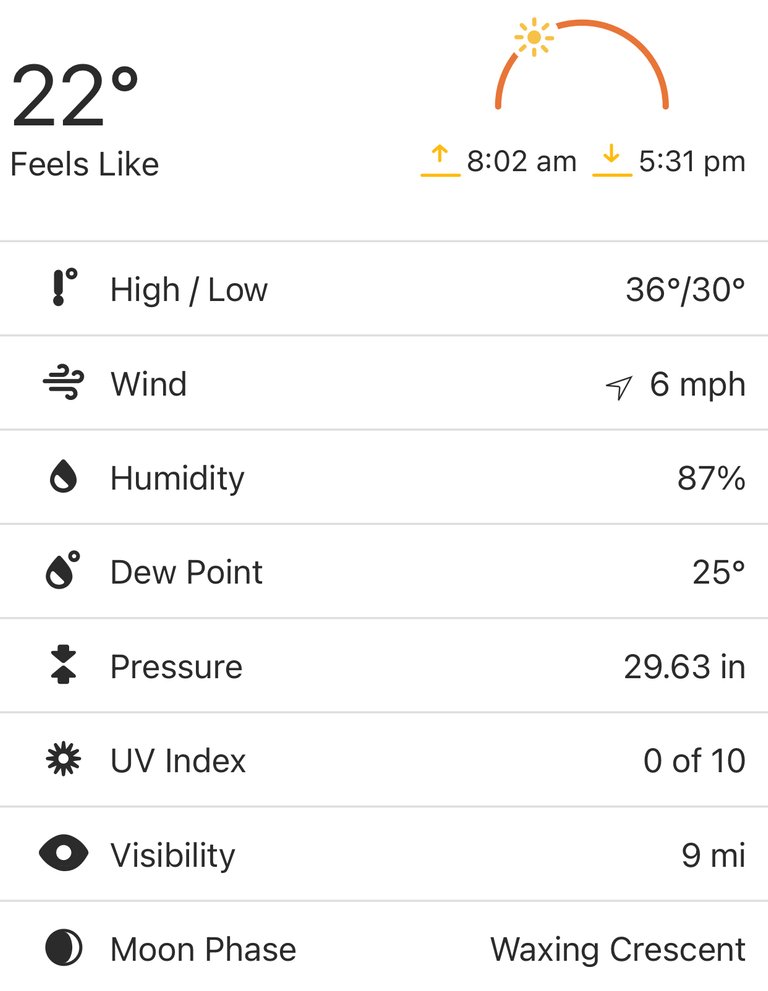 Pretty grey for the most part, but a lot of the snow has gone. Now all that's left is the crunchy ice layer that was underneath.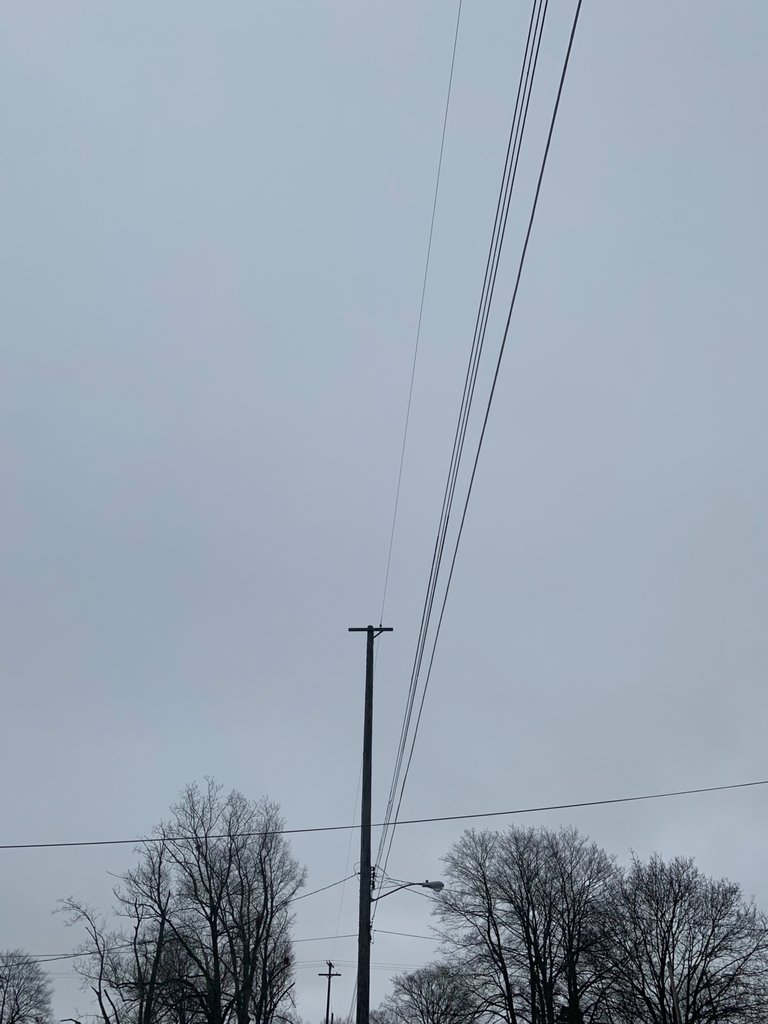 I didn't play too much Oculus today, but I did jack in for a round of multiplayer Horde mode on Drop Dead. We only had three people again and one was a little kid, but we didn't do terrible, made it to round 18 or so.
Other than that, didn't get much done. Got my attendance reported, but that was about it. Watched some program that's a series of interviews with this author lady. I don't really even know who she is...stereotypical New York Jew is pretty much what she's all about, but hearing her ramble on about her opinions is worth a chuckle now and again...I guess we're supposed to care what she thinks because she's an author? I dunno.
In the evening Wenche made some super yummy pasta and meat sauce for dinner with homemade sauce from tomatoes we grew in the garden this summer. So much better than the store-bought stuff!! 😋
After dinner we chilled in front of the tube and watched some Disenchantment. I made it for a while, but probably not even a full hour. Wenche woke me up at midnight when she went to bed and I peeled off my clothes and went back to sleep.
---
What?! A day without anything bad going on in my dCity? What's the deal? Gotten so used to losing income one way or another that I don't know what to do with myself when it stops! 😜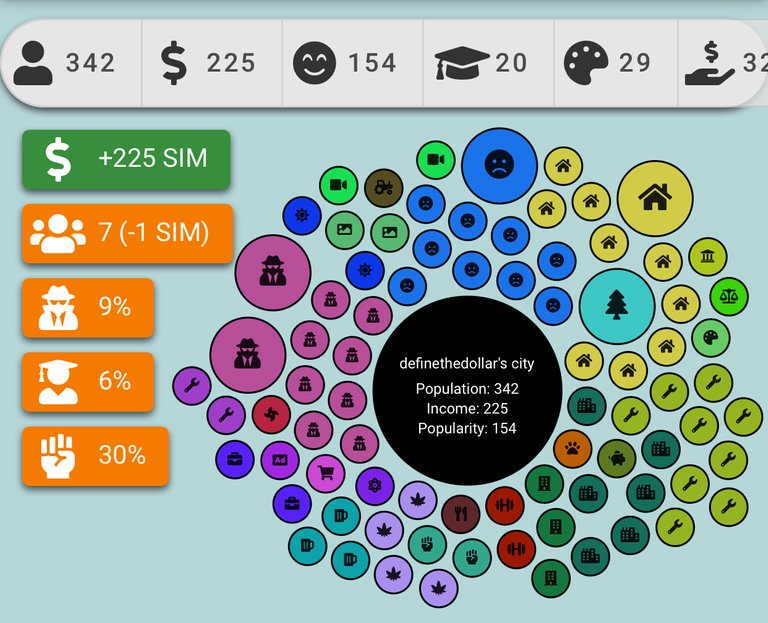 I bought the mining tech, but I don't think it's really doing anything for me...probably have to be higher in the rankings for that to help.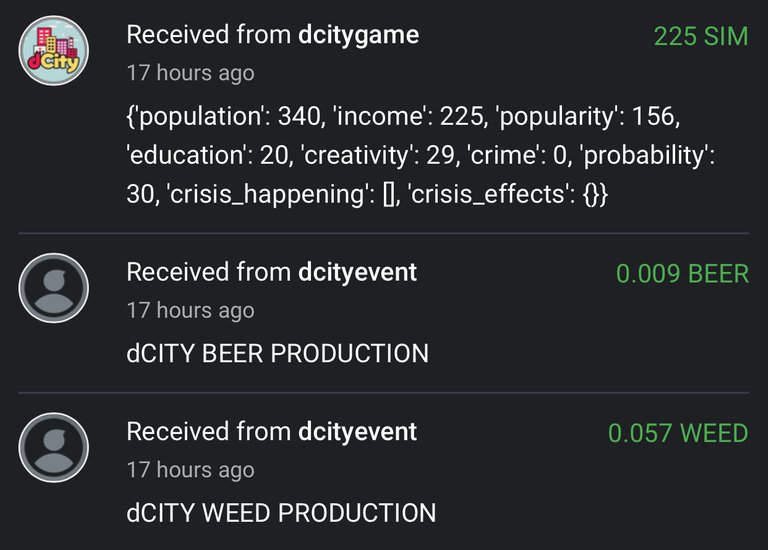 ---
Got my Holybread tasks done early again today, but despite trying I couldn't make any advances on the leaderboard. Got my potions renewed and put the rest into stats, but still not enough to beat those guys.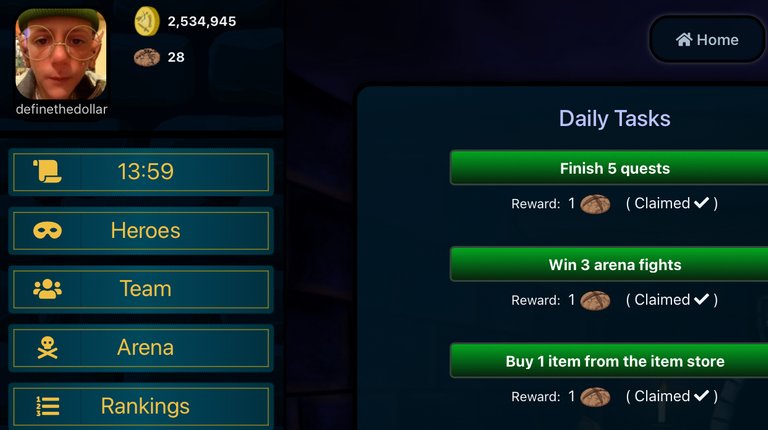 Still holding thirteen, so not too bad, but I want my top ten spot back!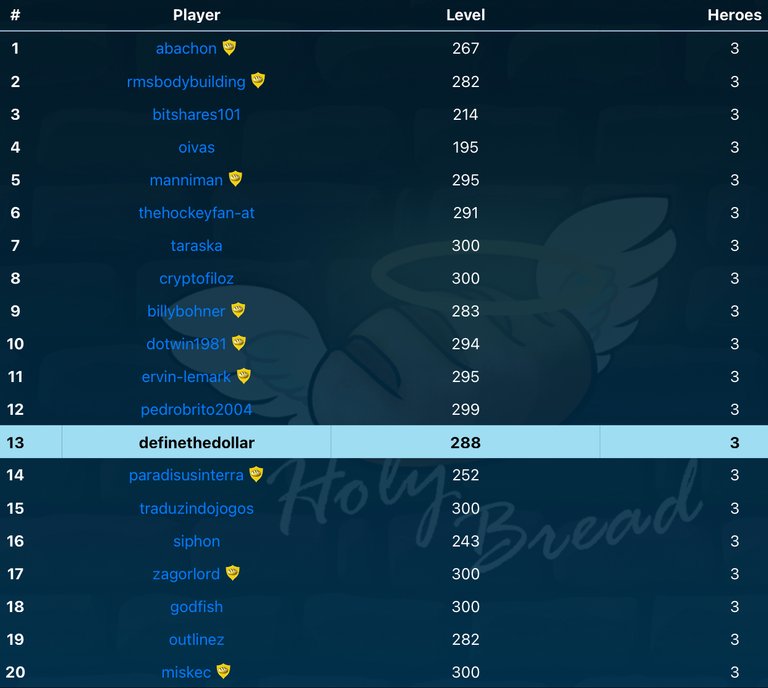 ---
It's the weekend, so I was finally able to get some water and yeast over on CryptoBrewmaster. Got one brew done and sold out and another one started...my two for the week.
Been considering trying to estimate the "pay rate" for playing this game...seeing how much 1000 CBM are worth versus the amount of time I've spent on it, but I'm honestly scared of what the answer will be, so haven't done it.

Guess some others got brews done as well cause I didn't move even though my balance increased.

---
No Splinterlands today. Kinda' been thinking of playing a bit more earlier, so it's not such a "gotta' do" when the time starts to run out. We'll see, though, the best laid plans of mice and men...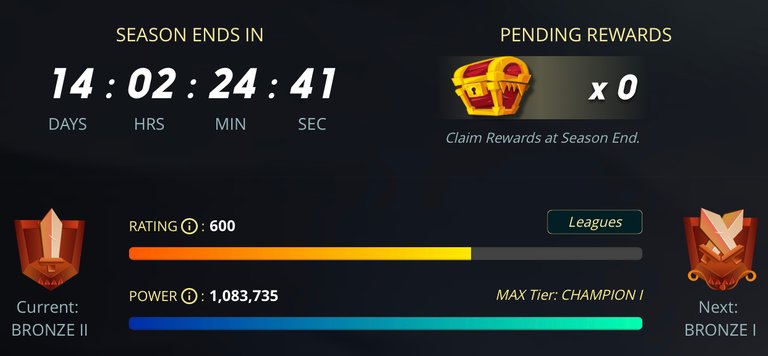 ---
Average Last 7 Days: 11,040
Lifetime Average: 15,455
10k per Day Streak: 21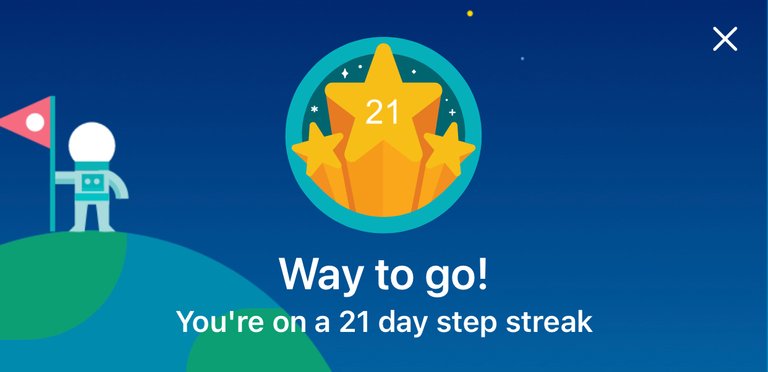 Longest Streak: 204

Distance on shoes: 240.29 km
Distance on hikers: 21.55 km
#AutomaticWin Tally: 307
#AutomaticWin Streak: 0
Longest Streak: 19
#TripleTen Tally: 117
#TripleTen Streak: 0
Longest Streak: 7
#DoubleDay Tally: 155
#DoubleDay Streak: 0
Longest Streak: 5
Highest Floors: 120
Highest Daily Points: 41,528
Zombies evaded: 0/0
Mindfulness Diary:
Health: 90%
Satisfaction: 84%
Energy: 85%
Productivity: 50%
---
Referrals: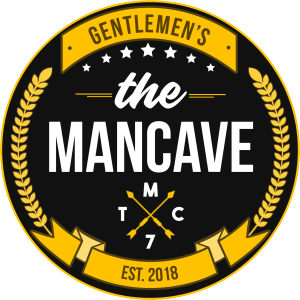 Power up and Hive on!