Jan. 23, 23: Routine, Chores, Album Art, TV, and Games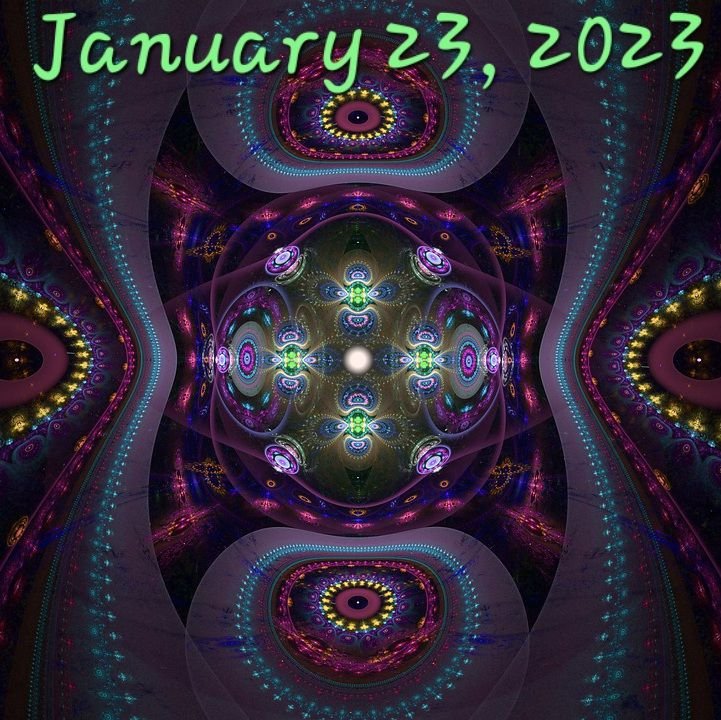 [Dang it! Didn't start on this post yesterday at all, so scrambling a bit this morning to get it done before work. Got about an hour left, so hopefully it will be enough; only got five hundred words out of the game section this time, so I have a few hundred words to make up on the diary part. 😢 Grr, I just noticed that the date on my cover pic looks off center 🤬 I really struggled with it for some reason this morning, though, took me four or five tries again to get it to upload. It kept giving me that broken image again (maybe they updated the editor? I don't know but there was a system update the other day and I struggled with it yesterday too)...looks like I have to do the editing and then save as a copy, that seems to have worked.]
Tonight was a bit rough, honestly, one of the worst nights I've had in quite some time. 😡 Didn't get to sleep until late, like eleven o'clock, was woken up a couple of times during the night (of course), and just got up at five for a solid two hours short of my eight hours goal. I slept ten hours the night before, I think, so maybe it balances out? 🤷‍♂️
Got the results of this week's step challenge. Didn't exactly crush the seventy thousand step goal for this week, but I did get it, and came in somewhat better in the ranking this week, coming in third rather than fifth. 👍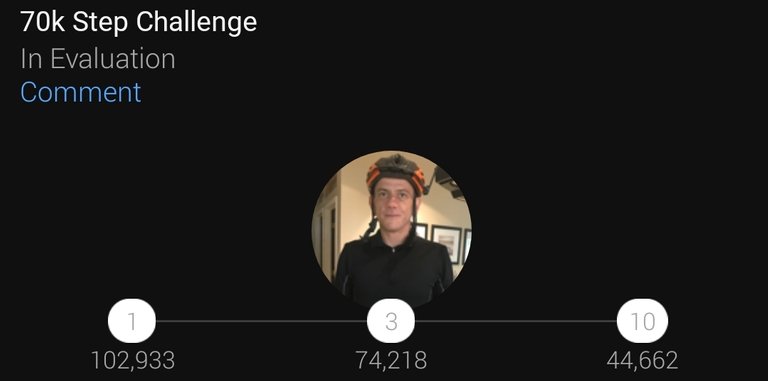 Not up by a lot, but I'll take green in the crypto markets any day. 😁 Was just the other day we were languishing at $16k BTC, so $23k is a nice new level to hover at (although I'd rather that HIVE was closer to $.5 than it is...I mean, I started buying STEEM at a dollar five, done nothing but go down since then 🤬).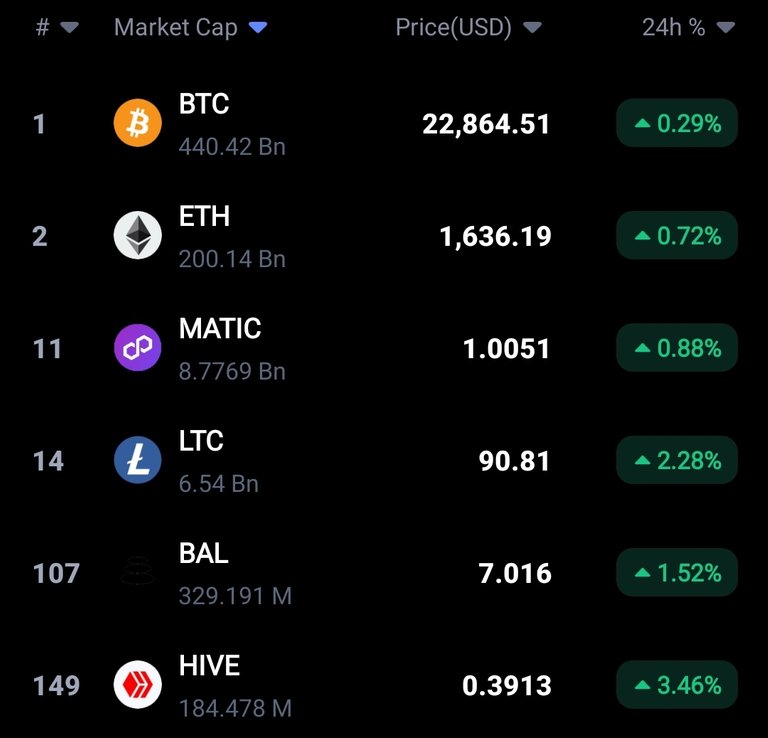 Otherwise, did the usual morning stuff; curating, shifting tokens, emails, Discord pings, check the crypto markets, all that good stuff, and then got to work on my post.
For some reason, for like the umpteenth day in a row, there were node errors. Yesterday's weren't that bad and they cleared up almost immediately, but today's was really borked. Basically everything was down and I got booted out of PeakD and couldn't get back in...I fought with it for a while and eventually was able to get back in through Keychain app and did a little bit of editing in there (but it was really frustrating and jumping around) and I got fed up and left it for a while.
Luckily, I was able tonget back into PeakD and work on my post in time to get it published at the usual time.
Once I got it done and published, I hit the no motivation wall almost instantly. Tried to convince myself to get out for a walk at least, but it was cold and snowy out and I felt bad going without the dog. I thought it was too cold for him, though, so I used that as an excuse and just didn't go at all. 😡😢
I did a few chores in the kitchen, mainly emptying out the dishwasher and doing the dishes that were piled up in the sink, and I spent some time getting mentally set for class tomorrow and reviewed a couple of the proofs that I want to do (got to remember the tricks) but I think I'm pretty well set.
Other than that, though, I honestly spent the entire rest of the day working on my music collection. I have now gone through the entire library and fixed all the duplicates that were appearing due to some having "album artist" and others not...I did look that up as well; seems the album artist is the primary artist whereas "artist" would be the individual artist for the song. I thought it was the other way around (or at least have always just used artist rather than album artist).
Anyway, that much is sorted out, fixed the errors caused by the other art getter (screws up files that start with '), cleaned up two corrupted files that I found, and as far as the album artwork goes I'm into the "s-o's."
I've already done "x," "y," "z," and the numbers, so all that's left is to finish "s" and then "t," "u," "v," and "w." "T" is going to be a bitch, though, since that's where all the albums starting with "the" are sitting. 😱
I will say, though, despite it being frustrating and time consuming, using these apps is way quicker and easier than Googling for the pics (plus they're the right size and good quality - quite a difference with the high-res images versus the pixalated garbage that I had on them - they look fine in a thimbnail, but they really looked bad blown up). Why do I have a sneaking suspicion that in twenty year's time I'm going to have to do this again?
When Wenche got home from work she made us vegetable soup and toast for dinner. We had steaks yesterday, so went the opposite direction today. Though I hate to admit it, it wasn't bad at all...hard to believe when she met me I skipped the veggie isles at the store and now I'm eating a dinner of nothing but veggies! 😯🤯
After dinner we put on the TV. She's bingeing Jack Reacher or whatever but it just doesn't strike my fancy and I was mostly still working on music files and chatted a little on Discord.
Got my WombPlay challenges almost done after the daily reset and then watched an episode or two of Letterkenny before falling asleep.
[Not bad! Got my thousand words and still have a bit to go, and got about half an hour left. That's a good start to the day. 😁]
---
Splinterlands:
Still only got a dollar forty for my Splinterlands rental income today, but I suppose considering how much people are pissed about the new soulbound cards, that's pretty good...at least some bots are still playing.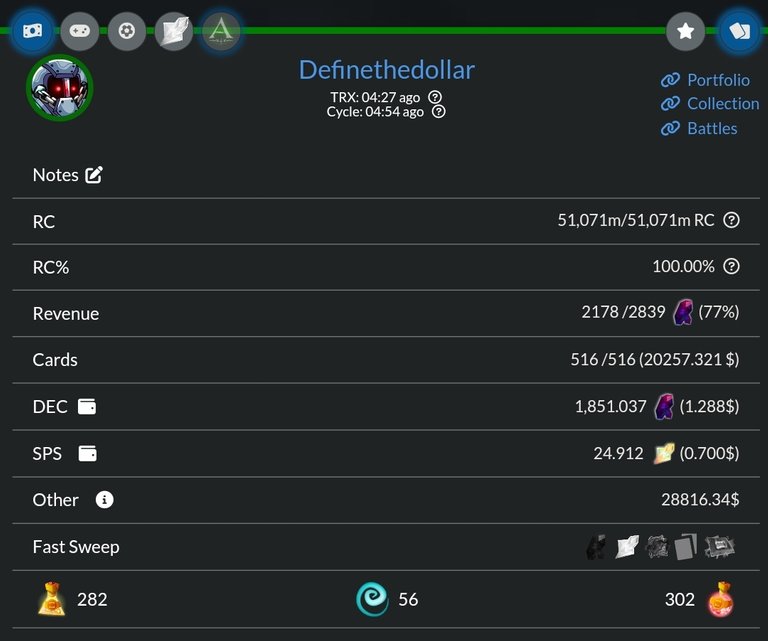 I swapped out everything I had today, SPS, GLX, DEC, and VOUCHERS. Helped to build my liquid a bit, but now I have to wait for any more potential income. Claimed my interest for the day, paid the rental fee, and staked the rest (but I took my picture before I went back in and staked).
dShitty:
Don't ask me why, with no crime or crises, my dShitty income is only twelve but it's twelve more than I was getting before, so...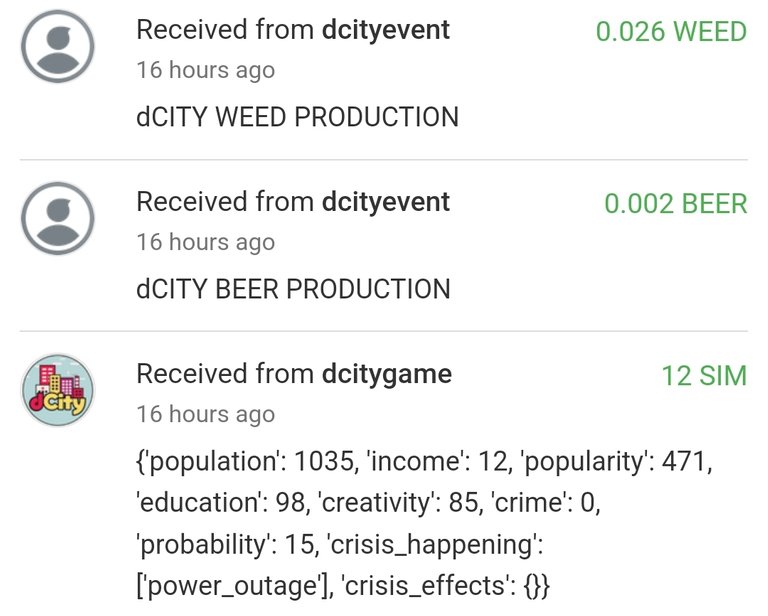 RS:
My Rising Star Ego was at one percent, so I ran a lesson today. Didn't remember to go in again, so that was it. Got it back down to zero, so back to missions...could this be slightly more boring?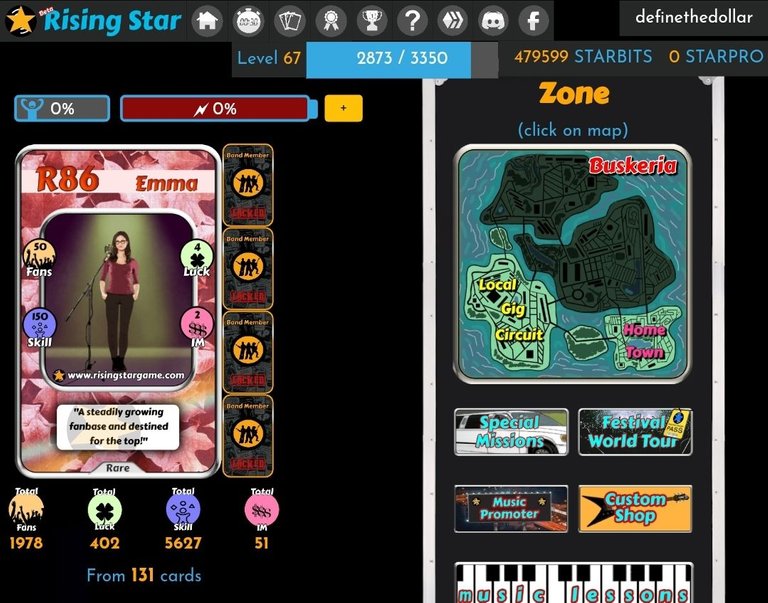 HK:
I guess, heard it through the grapevine, that the mish-mash of half projects that is the HashKings "ecosystem" is falling apart as well; guess the Bang! Defense partnership didn't work out either...to bad, that seemed to be the only part of that that anyone was actually working on (other than trying to devise new mechanisms rather than getting the ones already in place to function properly).

GLX:
Still going with the stake half, sell half strategy. Seems like they fell, though, since I didn't get nearly as much from today's forty, but it's helping...was trying to save back up for the Wombat Dungeon Master Season Pass, but I simply can't justify paying $18 to click buttons for a month for $1.5, I mean, that's just a stupid thing to do.

WOO:
Well, got WOO coming in from all directions now. 🤑 Somehow, I'm still not satisfied (might pick up some more from the market now that I have a bit more liquid saved again)...got my five from the airdrop:

And got my stake and delegation rewards as well. Claimed a bit early this morning, so they weren't quite as much as yesterday, but pretty close.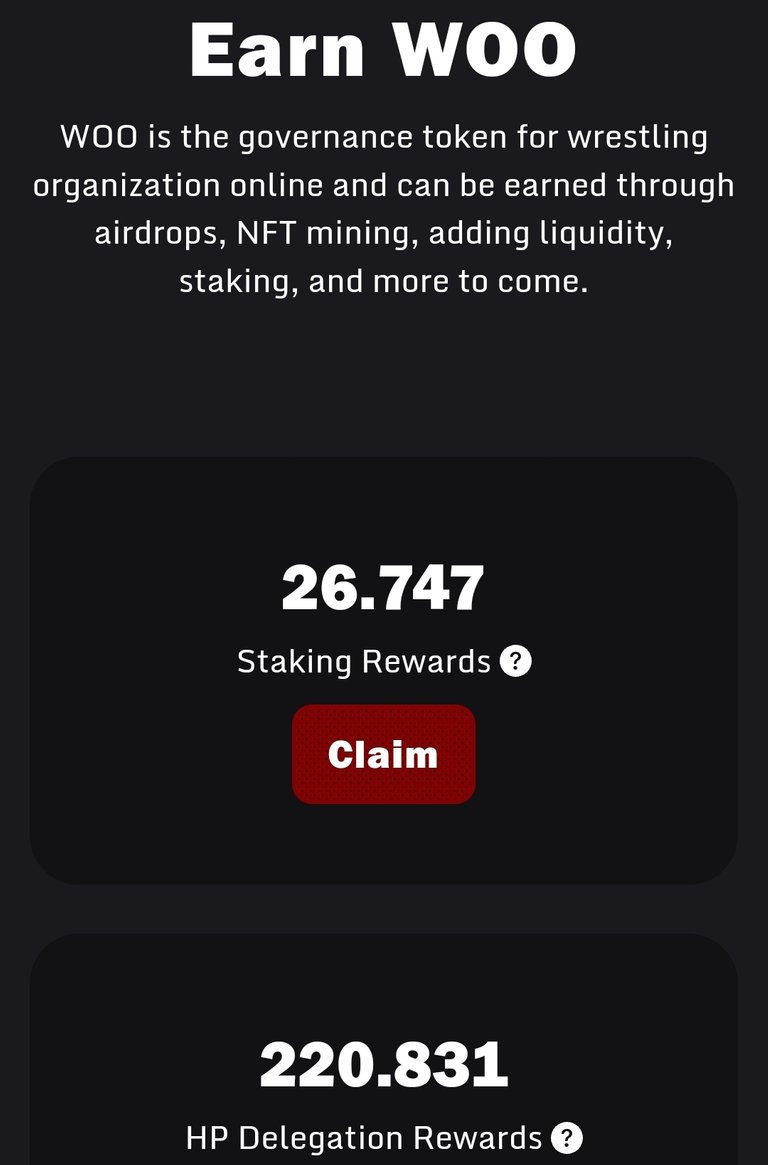 ---
Average Last 7 Days: 10,574
Lifetime Average: 14,518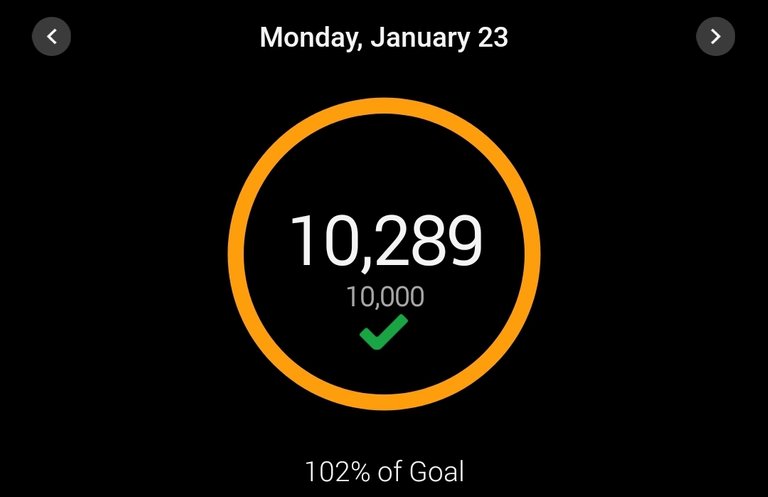 10k per Day Streak: 106

Longest Streak: 204
Distance on shoes: 1294.73 km
Distance on hikers: 67.07 km
#AutomaticWin Tally: 425
#AutomaticWin Streak: 0
Longest Streak: 53
#TripleTen Tally: 118
#TripleTen Streak: 0
Longest Streak: 7
#DoubleDay Tally: 236
#DoubleDay Streak: 0
Longest Streak: 37
Highest Floors: 120
Highest Daily Steps: 41,528
Zombies evaded: 0/0
Mindfulness Diary:
Health: 74%
Satisfaction: 86%
Energy: 91%
Productivity: 78%
---
Referrals: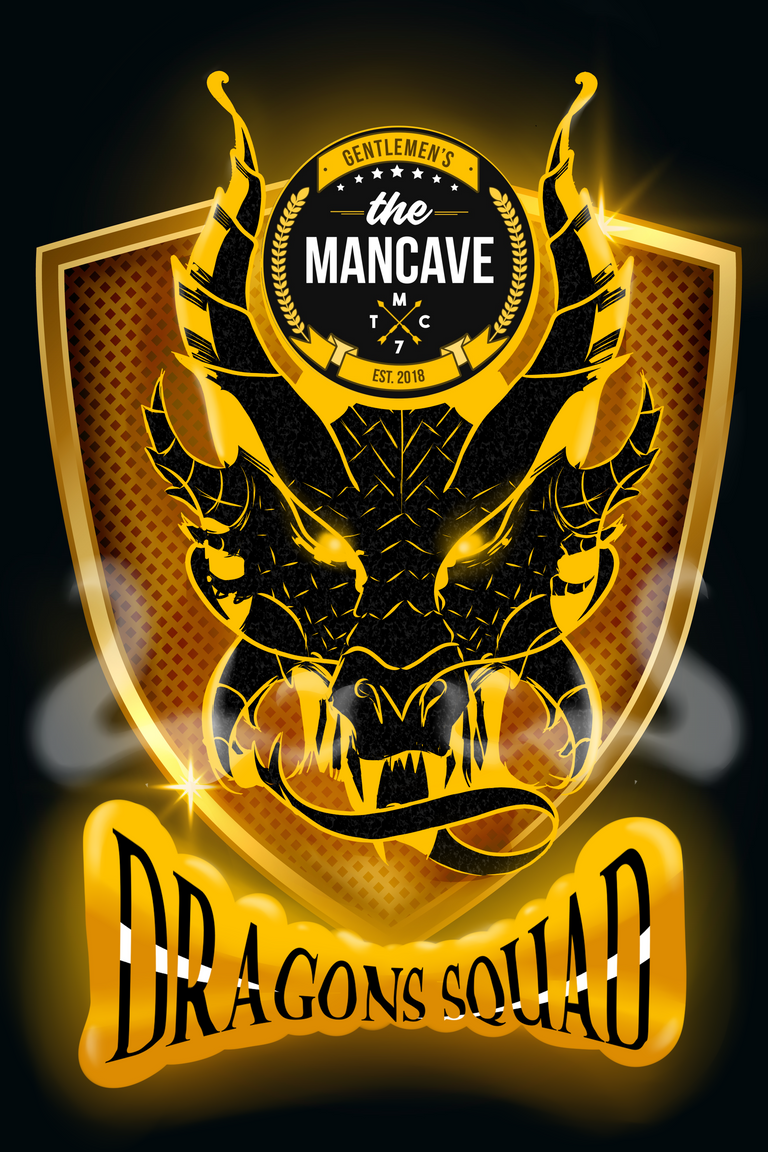 Power up and Hive on!
---
---