June 21, 21: Routine, Moar DeFi, Oculus, New Grill First Use, Laps, TV, and Games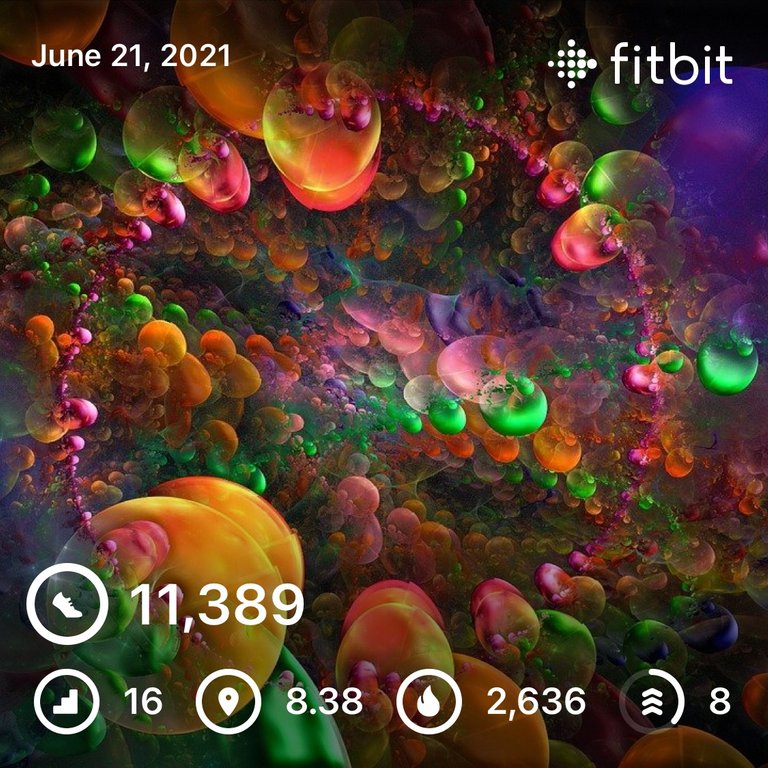 Slept till seven this morning and close enough to call it a full night. 😁 I do have to admit that my sleep cycle is getting a lot better. Still not majorly motivated, but getting things done here and there.
Not too happy during the morning routine…absolute bloodbath in the crypto markets, and particularly FIRE has just been non-stop collapsing. 😨😱 I was nervous about it before, now I'm getting so anxious I'm starting to resent it.
It's all just paper until you make a move, though, so just waiting and trying not to lock in my losses…exactly how you get left holding the bags. 🥺
Started trying to find some other projects on Polygon to try and spread my risk out a bit. Decided not to go harder into FIRE (even though I should probably buy while it's on sale) and instead gave Aave a shot.
The interest rates are painful in comparison, but the loans are collateralized, so it's a lot less risk, and a shitton more liquidity. I also like that you earn interest in the token you lend rather than only earning FIRE like on Polydragon and then having to swap (for a crashing price).
Additionally, the interest compounds automatically like Glass, so it's not income until you swap it out…or maybe I need to rethink that one. 🤔
Anyway, I'm a bit frustrated with 4% interest, but that's a heck of a lot better than I'd get at a bank and it wasn't earning anything sitting in my wallet as ETH…but then I ask myself "what do you have to show for it, for all your 'smart moves' and stress?" And the only answer I can point to is "tax liability." 😭
Played some more Lies Beneath on the Oculus. It really is a fun game, we'll done, but the motion does seem to get to me kinda' quick. I made progress through a couple chapters, though, and downloaded a new AppLab game that I haven't tried out yet.
We finally got our new grill yesterday and I got it out together, but I got worn out and didn't have the gumption left to get the propane and do all that, so that was my job in the afternoon. There's a propane shortage, though…one store didn't have any and I ended up having to pay $11 more for it than normal price.
Fought with it for a bit, wouldn't light, to the point that I started swearing and wanted to throw a fit, but, I took the valve off and reattached it and then we were cooking with gas (like literally).
That was the first time I ever really grilled anything myself and certainly the first time on my own grill. Felt very manly when that yummy steak smell came wafting out…thought "yay, I'm the one making that smell this time." 😄
I still have another project to do…replace the flood light on the back porch, but it was raining most of the day and it's going to be a serious nightmare getting the old one out. Going to have to remove the siding and then God knows what in behind there; it's on like a post sticking out, so I'm hoping that's just attached on the outside…remains to be seen.
Been trying (not very successfully) to cut back on my smoking…both my chest and throat/sinuses have been bothering me, enough that I've had to reduce my health stat by at least ten percent and had to get some throat lozenges to combat it. If you have to buy something to fix the problem your causing, it's time to admit that it's a problem. [I learned that watching Hoarders 😂 if you have to buy a BB gun to kill your mouse infestation, then your hoarding is a problem - same idea here]
After dinner (which turned out quite well - especially for my first time), I still had quite a few steps left to go for the day, so busted out some laps to get it done and then watched some Black Lightning on the tube. It isn't too bad, but of course there's all the race crap in there…wish shows could just be entertaining rather than having to thoughtshape all the time.
Went to bed around ten, good adult time, and fell asleep watching some F is for Family.
---
How much growth have I lost, even getting double-digit SIM income, when I should be getting around four hundred per day? All I see is broken promises and failed tokenomics; sad really.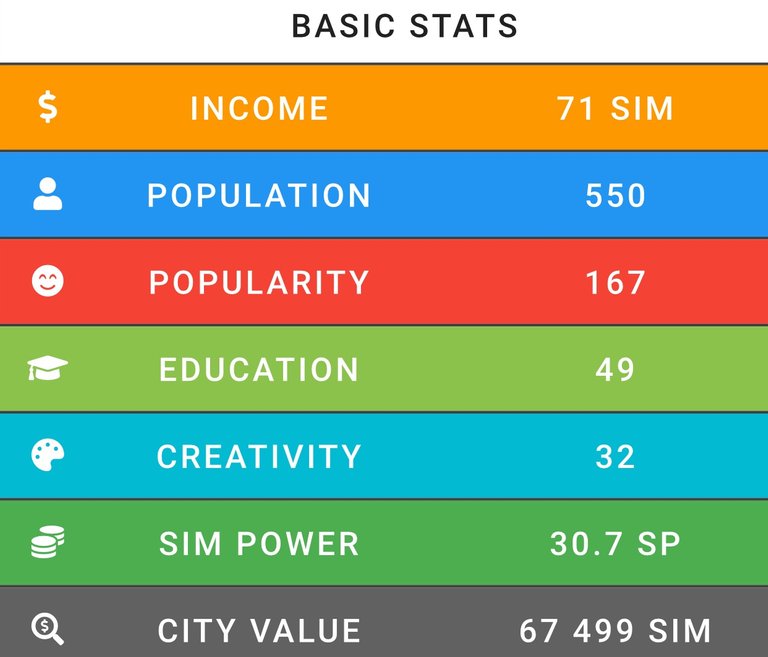 Income is 71, but I get 60, 'cause it's a mathematical game, right? Math is what they do well.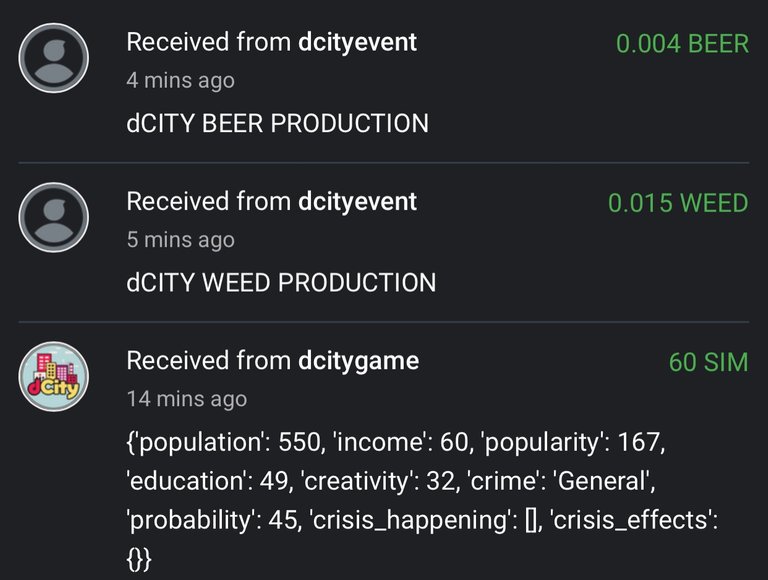 ---
Got one win in the arena, but otherwise I don't have any expectations of getting my daily Holybread tasks done…yet another game that just becomes a waste of time, and we wonder why HIVE just continues to crash?
It's amazing that I'm still hanging on to the top ten, let alone sixth, but I suppose there's only like two or three people playing (if that) and it's been more than a month now since it's been worth anything.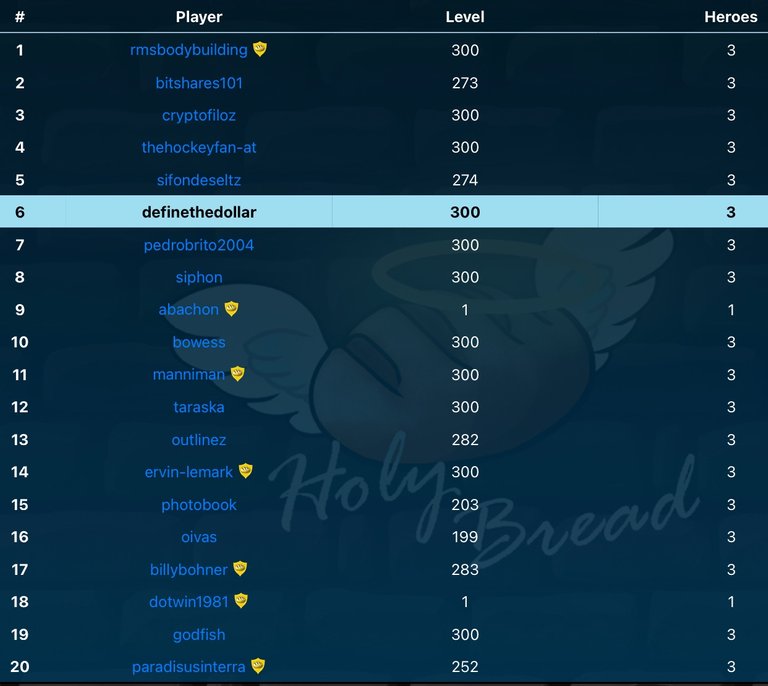 How about this for a bullshit loss…happens quite frequently. I lose, but only by a tiny fraction. 🤬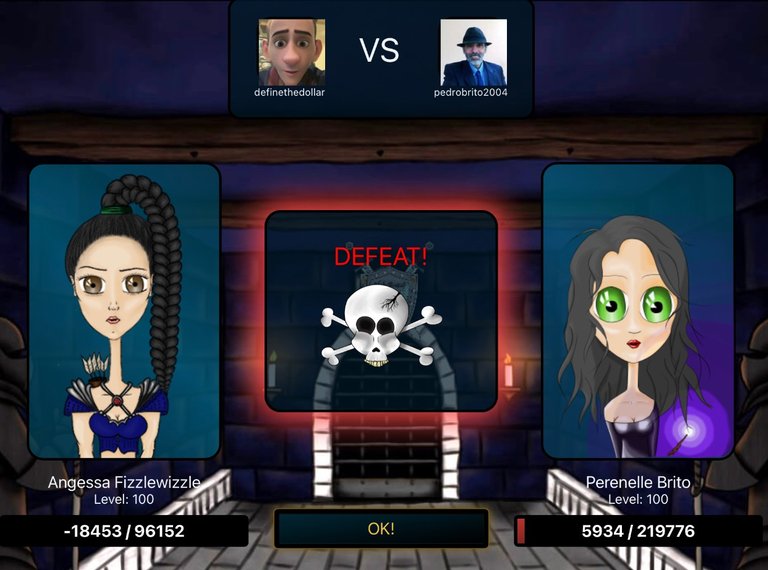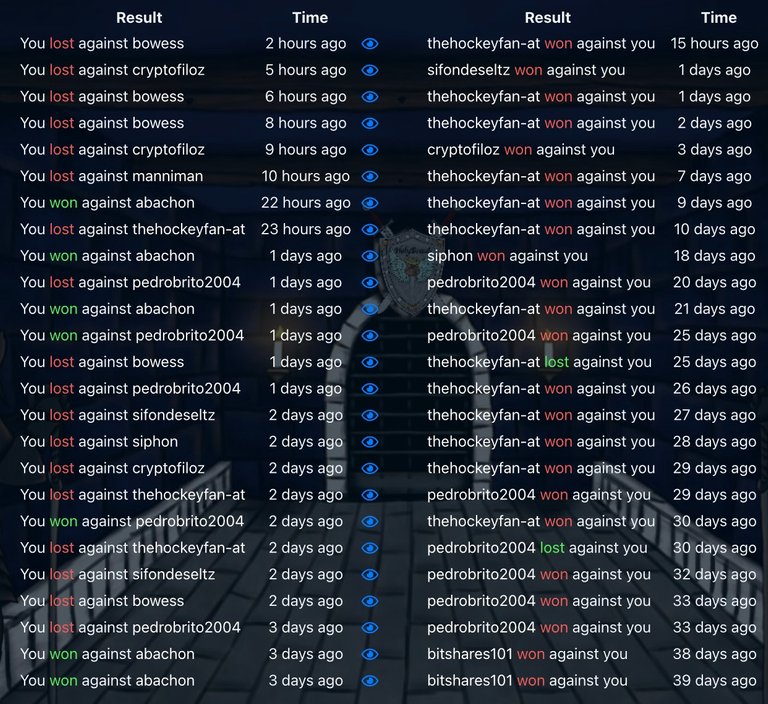 ---
Once again, another one ingredient day over on CryptoBrewmaster. Not getting much out of playing this, but I'm not putting in all that much effort either, so fair is fair.
---
Still growing on Rising Star, haven't made it to level fifteen yet, but getting closer, and I completed a hundred missions and got a card! I got a pizza box, super useful (save up energy for later) and super expensive! 🤑😁
Guess I'm just waiting for when I'll turn sour on this one as well (probably a matter of time), but at least not yet.
---
It's like three days in a row now that Splinterlands hasn't been fun to play. It just seems to be frustrated as fuck…not sure if it's new players with rented cards or OGs sitting in Gold to get easy wins.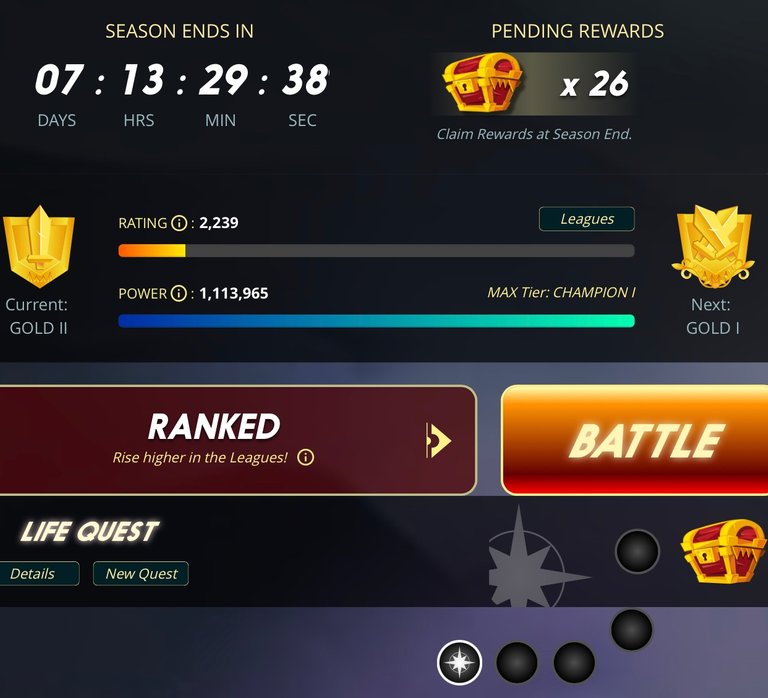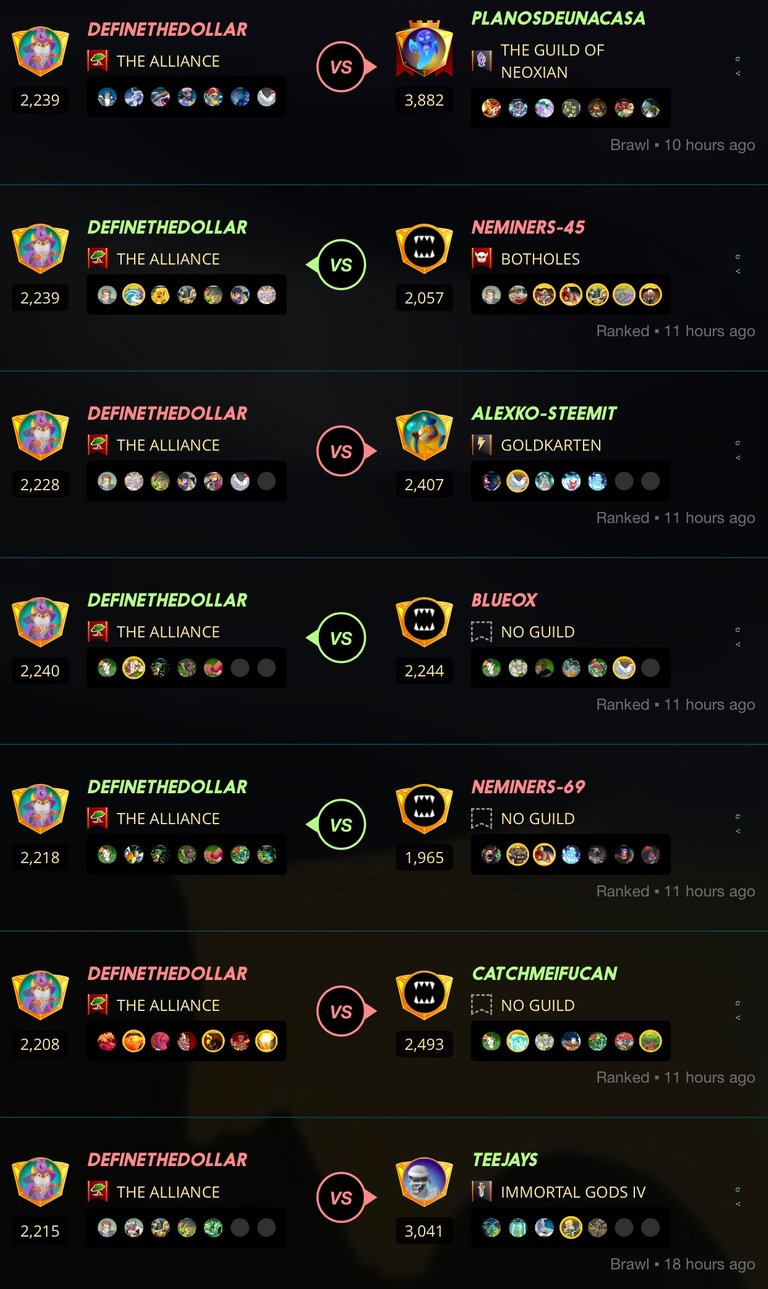 Got the Neutral quest done and got crappy potions, as usual, but at least one card so I don't have to feel completely bad about myself for continuing to play: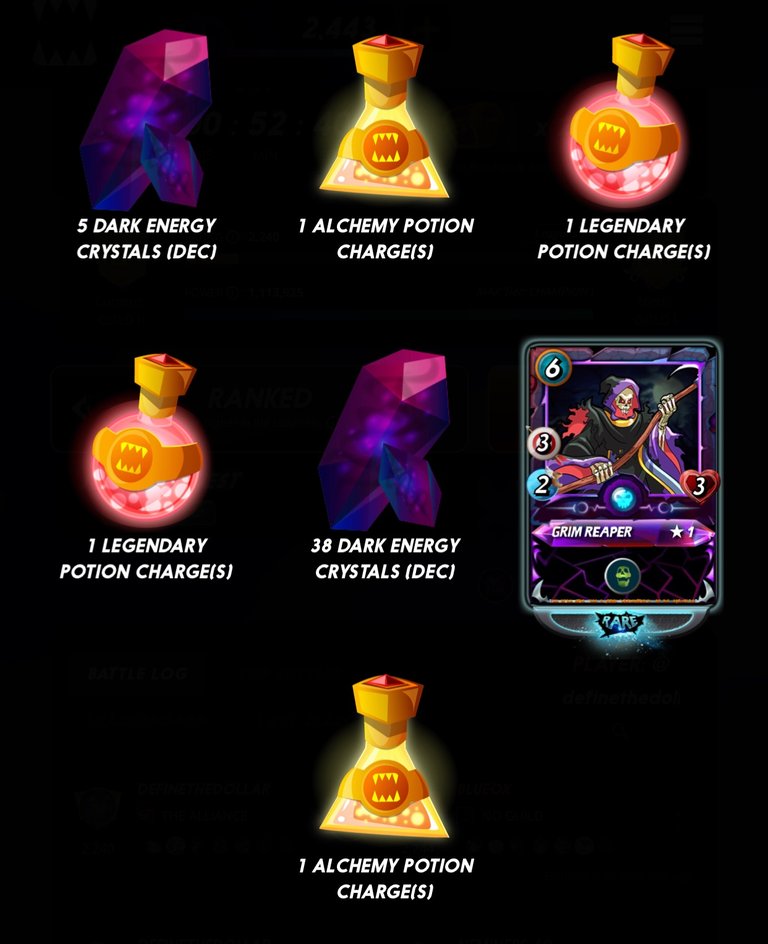 ---
Average Last 7 Days: 12,983
Lifetime Average: 15,201
10k per Day Streak: 35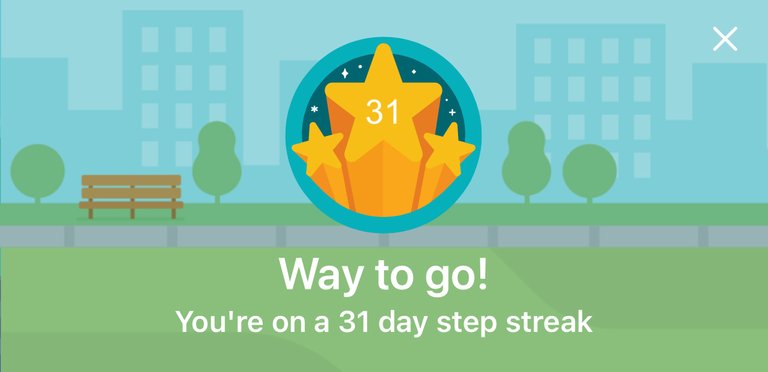 Longest Streak: 204

Distance on shoes: 514.26 km
Distance on hikers: 64.92 km
#AutomaticWin Tally: 357
#AutomaticWin Streak: 0
Longest Streak: 19
#TripleTen Tally: 118
#TripleTen Streak: 0
Longest Streak: 7
#DoubleDay Tally: 172
#DoubleDay Streak: 0
Longest Streak: 5
Highest Floors: 120
Highest Daily Steps: 41,528
Zombies evaded: 0/0
Mindfulness Diary:
Health: 82%
Satisfaction: 84%
Energy: 92%
Productivity: 70%
---
Referrals: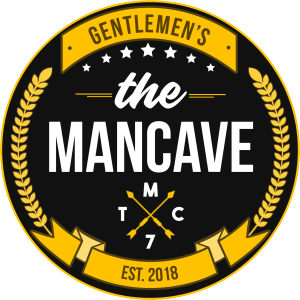 Power up and Hive on!
---
---