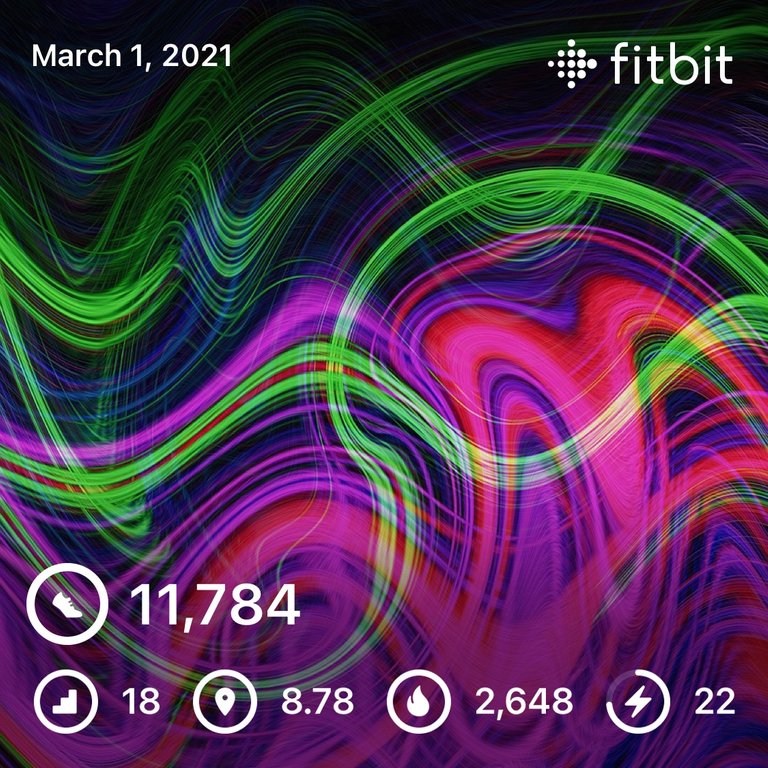 Was a rough night again tonight. Up at three thirty and an hour and a half short. 😭 Seems to be the new routine with me crashing out in the afternoon. I don't dig it. 😡
The morning routine was pretty usual. Crypto markets started to show signs of a turnaround with Bitcoin pushing back up towards $50k. Not a lot of volume behind it, though, so it's not yet looking like we're strong enough to push all the way back to where we were...we'll see, got some rumblings about Twitter buying that could be a catalyst.
Just the usual stuff otherwise. Chatted on Discord, did some curation, hit the faucet, blah, blah. Did the dishes in the sink and emptied the dishwasher, folded and put away some clean laundry. Mundane shite. Did my post for the day, you know, the same stuff I do basically every day (still question the value of the hour each day I spend doing my posts, but I have faith).
I guess one notable thing was that we're now going to earn 3% interest on our HBD holdings! The idea, I guess, is to give incentive to hodl and help to stabilize the price. Honestly, for now, it doesn't seem worth it when stake rewards are about 3.22% with curation rewards on top. For now I think it's still in my best interest to dump HBD and power up the HIVE...maybe if they up the rate (which is the plan, I think), holding HBD might become more attractive.
We had the week off last week for Winter Break, and while I had intended to get ahead on making lecture videos, I got so wrapped up in thinking about my game that I totally procrastinated on it. 🤭 So, when I woke up this morning and thought about the fact that I had class again tomorrow, it lit a fire under my butt and I focused and recorded one.
I covered the limit definition of the derivative and derived a couple of the basic rules from the definition. Still need to decide how far we're going to try and get tomorrow...means I'm already behind on videos again. 😡 I was going to do another one to get ahead a little, but I think I'll see how far we can get next class and gauge from there.
Not sure why, but I was very happy that the upload only took like half an hour or so, much faster than usual, so I was able to unlock myself from the phone and took the dog for a quick ride into town to go to the stinky smoke store.
Was just a quick ride there and back...hate to do a drive with only one purpose, but it is what it is. When I got back I had a sandwich for lunch and then immediately started to crash. 😢
I put on a Brian Regan comedy special, but I didn't make it long. Slept a couple hours and then felt like absolute shit when I woke up.
Had some cereal for dinner to try and wake back up again and figured I'd give some Beat Saber a try to get the blood flowing. Played for a bit, but didn't clear any new songs or anything.
I did some laps around the house to finish up my ten thousand steps for the day and then got ready for bed. We watched all of Disjointed already, so it was time to hunt for something to watch again. I don't even remember what we ended up with...it wasn't too bad as I recall, but I fell asleep in a matter of minutes.
---
Holy smokes! Finally a day in my dCity without any robbery or crisis! 🤯🥳 The taxes are still outrageous and I'm still only around 100 SIM for the day, but they've got to try and manipulate the token price, right? It's the only responsible thing to do...if people want to dump your token, don't try and give them reasons not to dump it, just don't let them have as much. 😛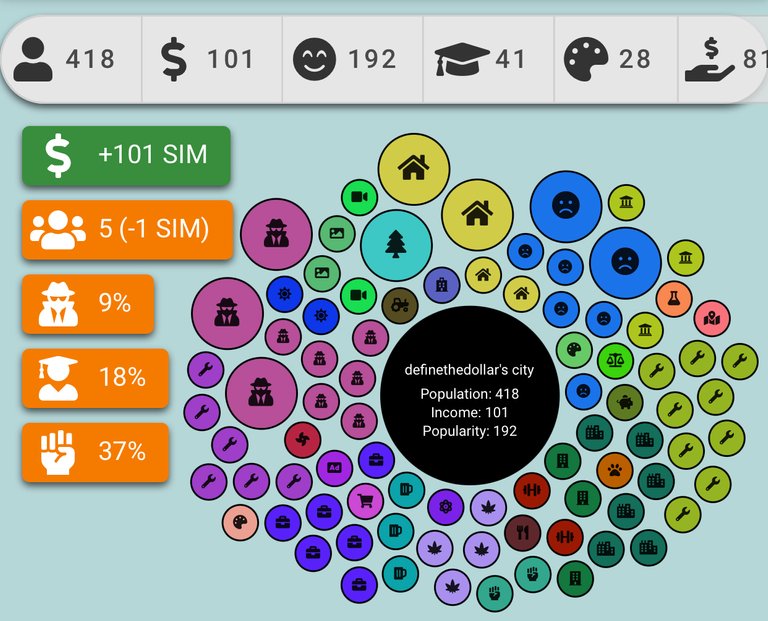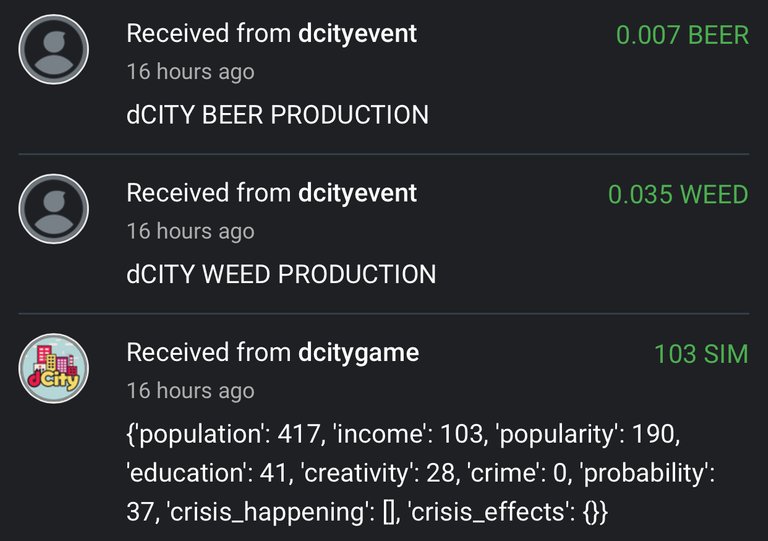 ---
Woah, buddy, this was a nail biter! At, literally, the very last minute I got all my Holybread tasks done! 🤩 Already saved up enough gold for my potion refills and am thinking about putting some into stats here soon, only just barely losing to the guys in front of me.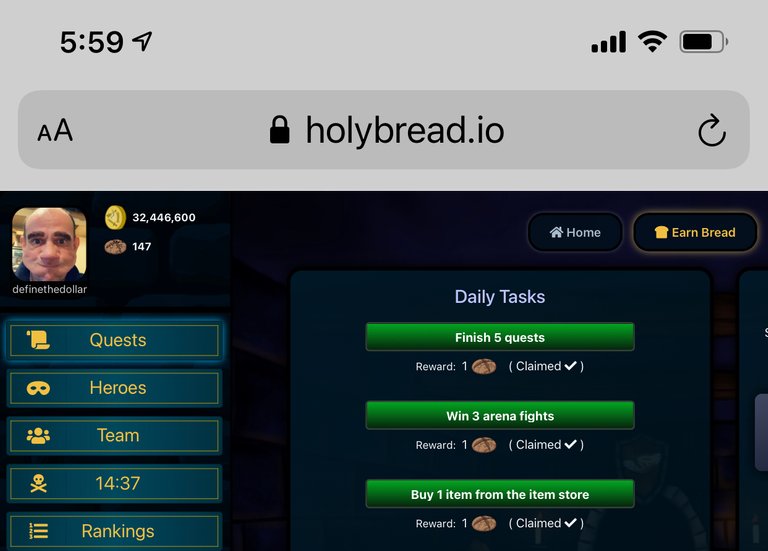 Got knocked back a spot, but still solidly holding top ten. 💪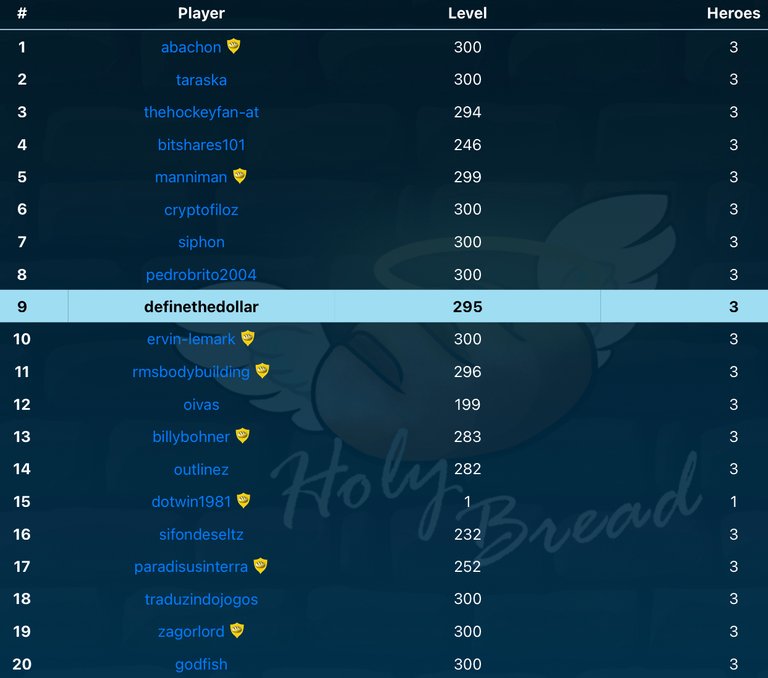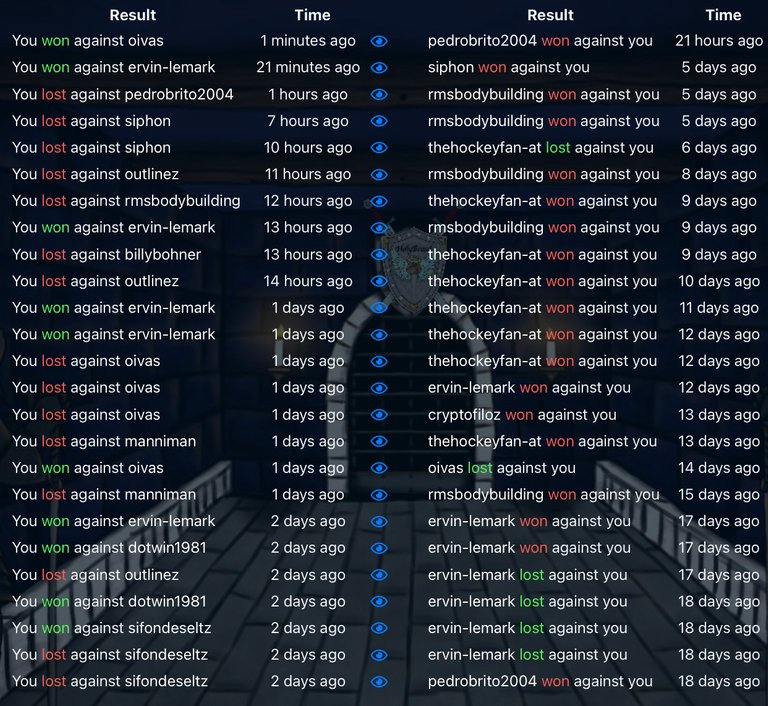 ---
Just back to the same boring, stupid grind on CryptoBrewmaster. I decided to withdraw what I have above 1000 CBM. Still haven't sold any, but I really want to see some actual gain from wasting my time with this.

---
Speaking of wasting time, I broke down and played Splinterlands today. My rank, and my life, are the worse for it. I started swearing almost immediately and rage quit after multiple losses.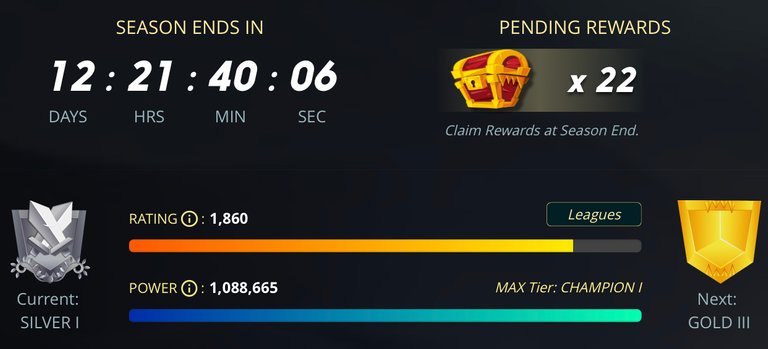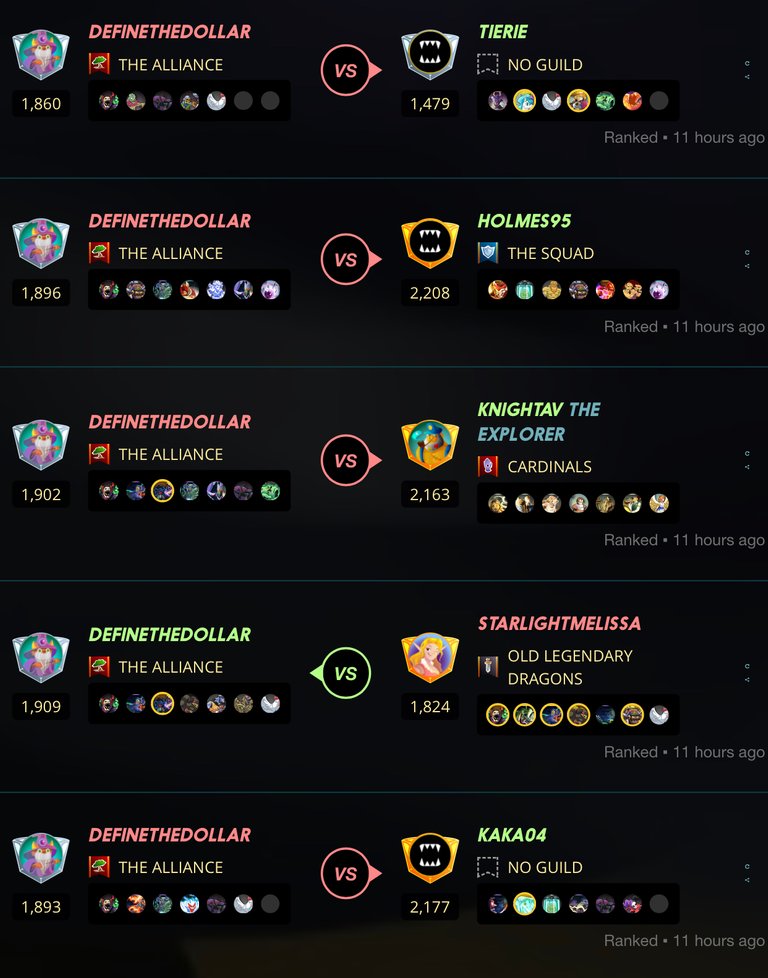 ---
Got my stats for the last week again today. Green arrows across the board! 🥳🤩 Actually got out for a proper walk a couple of times this week, steps in the right direction. 😁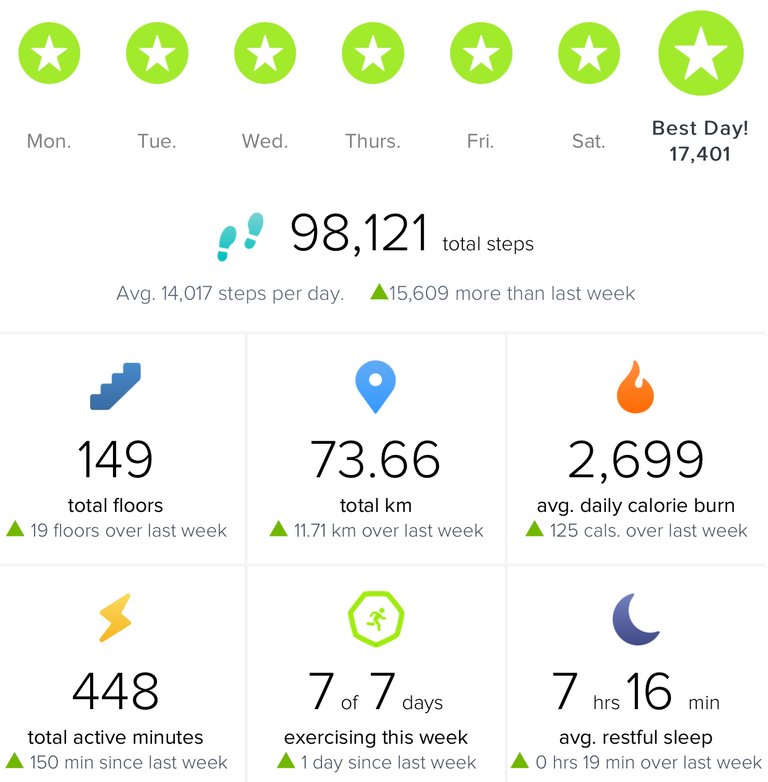 ---
Average Last 7 Days: 13,578
Lifetime Average: 15,310
10k per Day Streak: 16
Longest Streak: 204

Distance on shoes: 276.02 km
Distance on hikers: 31.35 km
#AutomaticWin Tally: 316
#AutomaticWin Streak: 0
Longest Streak: 19
#TripleTen Tally: 117
#TripleTen Streak: 0
Longest Streak: 7
#DoubleDay Tally: 156
#DoubleDay Streak: 0
Longest Streak: 5
Highest Floors: 120
Highest Daily Points: 41,528
Zombies evaded: 0/0
Mindfulness Diary:
Health: 86%
Satisfaction: 75%
Energy: 73%
Productivity: 80%
---
Referrals: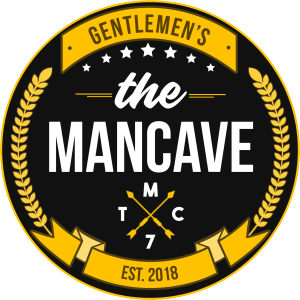 Power up and Hive on!