Mar. 4, 21: AutomaticWin, Short Nap, Oculus, Teaching, Game Work, TV, and Games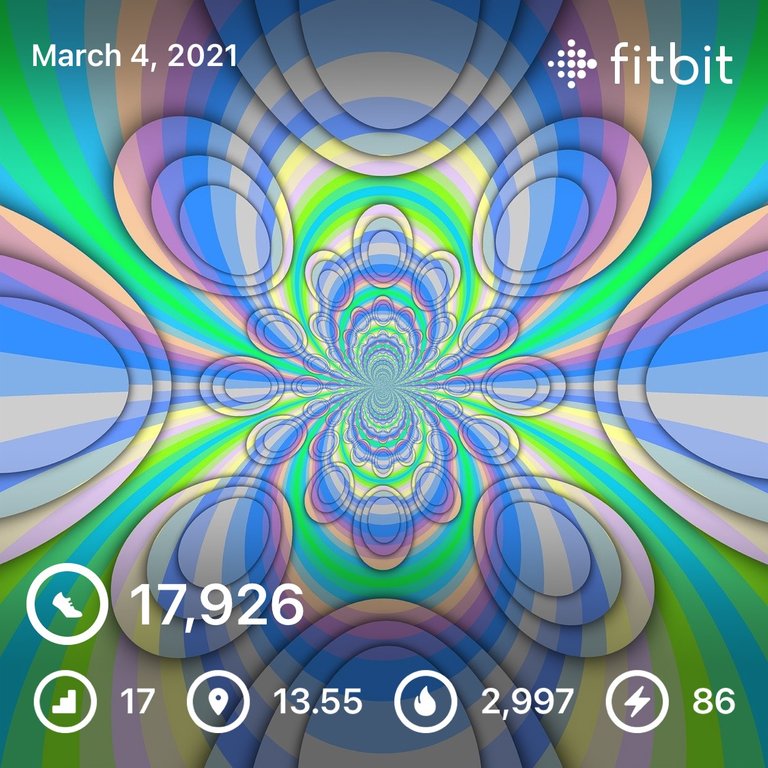 Can I get a fricking do-over? I fell asleep in front of the TV last night at like five thirty, so I still ended up an hour short and awake at the ungodly hour of two! 🤬
Did the usual morning routine early. Not much going on anywhere. Did some chores, the dishes in the sink, emptied the dishwasher, and gathered up the garbage to go out. Watched all the YouTube videos that interested me and then sort of started to lose motivation to do anything...
I decided rather than just sitting around, I should head out for a proper walk to try and get back in the habit. My exchange wasn't due up or anything, so I didn't post it properly, but I nailed a #AutomaticWin SUPER early, before seven o'clock! 🏆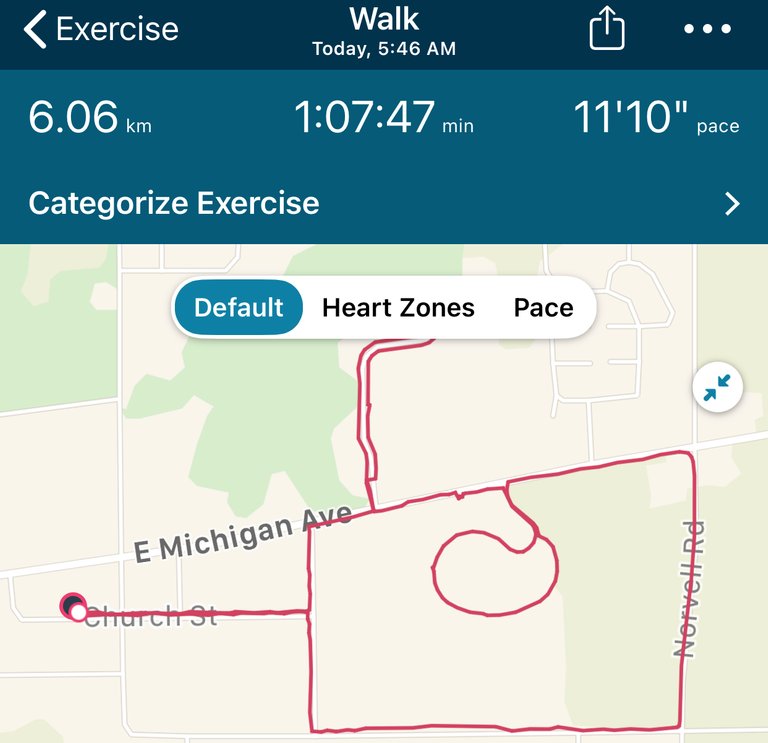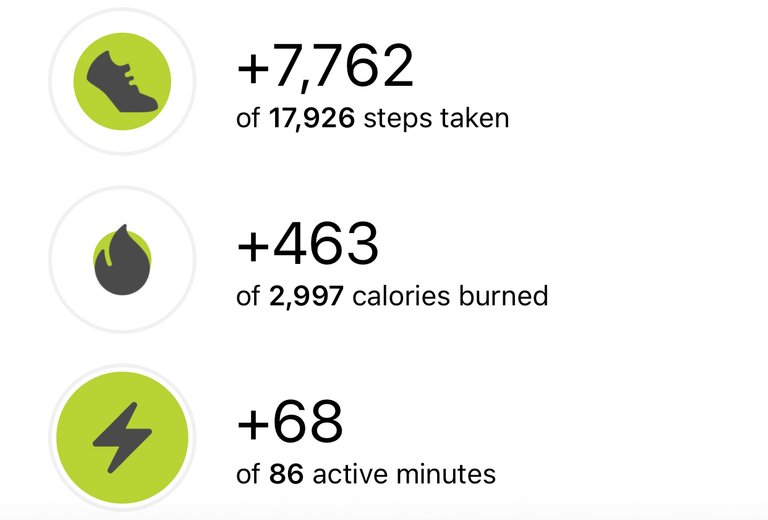 It was definitely colder out then I like, and that's all I have to say about that...except five bonus hardcoreness points! 💪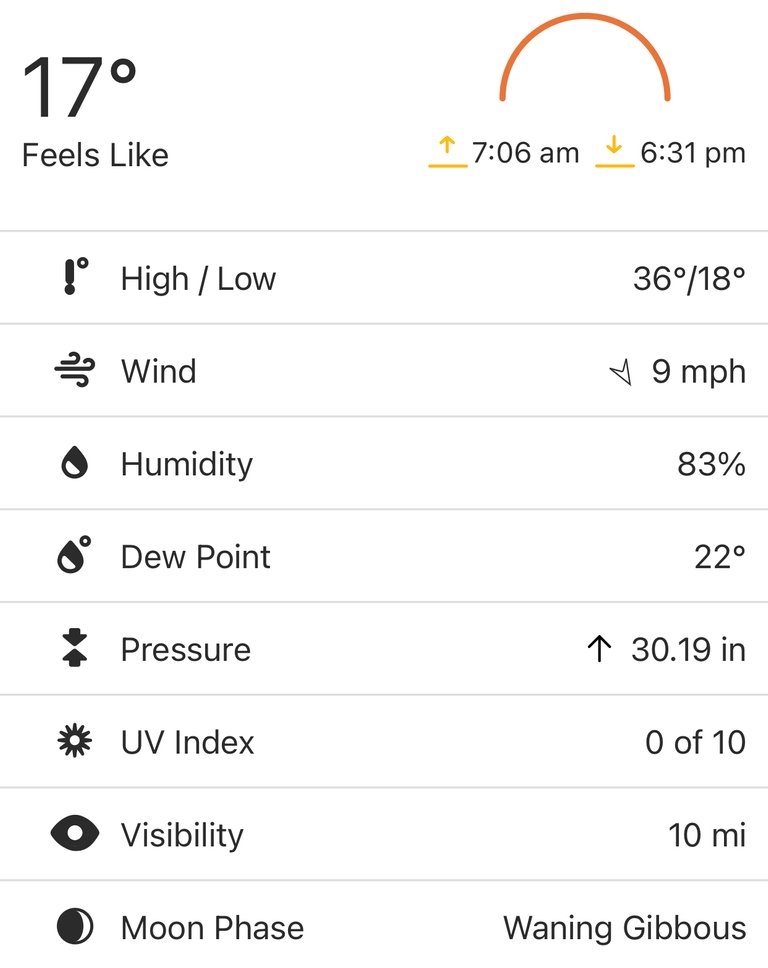 Not even close to sunrise yet, so not much to look at. I was pretty much lost in thought anyway trying to make decisions about my game tokenomics. I think I've settled on a reasonable (fixed) rate of exchange to USD and from there I can start to build up the rewards and crafting systems, now that I have a way to gauge how much an asset is "worth."
I was pretty much worn out already once I got back and figured it probably a good idea to try and get some sleep early today, so I wrote my thoughts down in my ever-growing notebook, then put on the Samurai show, watched for a while, and zonked out. Only slept about an hour or so, but better than nothing and made up for being short from tonight. It at least kept me going through class in the evening.
Only felt moderately crappy when I got up, but felt fine after I had some soup for dinner. Had some time before class, so I jacked into the Oculus. No Beat Saber today, just took it easy with some Puzzling Places. The one I'm working on is tough, two hundred pieces and it's of a town square where all the roofs look similar. I'm about seventy percent the way through, but unfortunately this is the last level available. 😭 Hopefully they'll add some more, would be willing to pay for it even (so far it's been free!!! 😱)!
In the afternoon I got an amazing surprise! I discovered I had nearly .1 BTC in a wallet that I mined like seven and a half years ago! 😮🤑 At the time it wasn't worth very much and was below the threshold to withdraw...now that's nearly five grand and well above the threshold. I'm not exactly sure how I'm going to get it out or what to do with it if I can, but snagging a nice chunk of HIVE is high on the list!
Spent some time prepping for my Calculus 2 class and then met with them in the evening. We covered the definition of "series" and series convergence as well as The Divergence Test and an introduction to Geometric Series. Pretty good ground and I was able to cut it a bit shorter than Tuesday's class.
Had a couple questions over in Discord, so I got a chance to do a little tutoring help as well. 🤓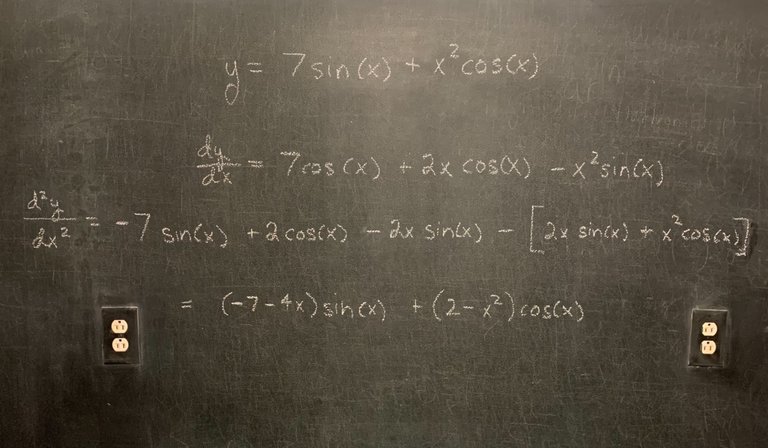 Afterward I got ready for bed and watched the rest of a movie Wenche had on. Not sure what it's called...dystopian future with Jeff Bridges. I'd seen it before, but I stayed awake through most of it anyway. Actually went to bed at a reasonable adult time! 😁
---
Holy shite! A day with no robbery or crises in my dCity? What's the deal? I'll probably end up with both tomorrow instead. 😛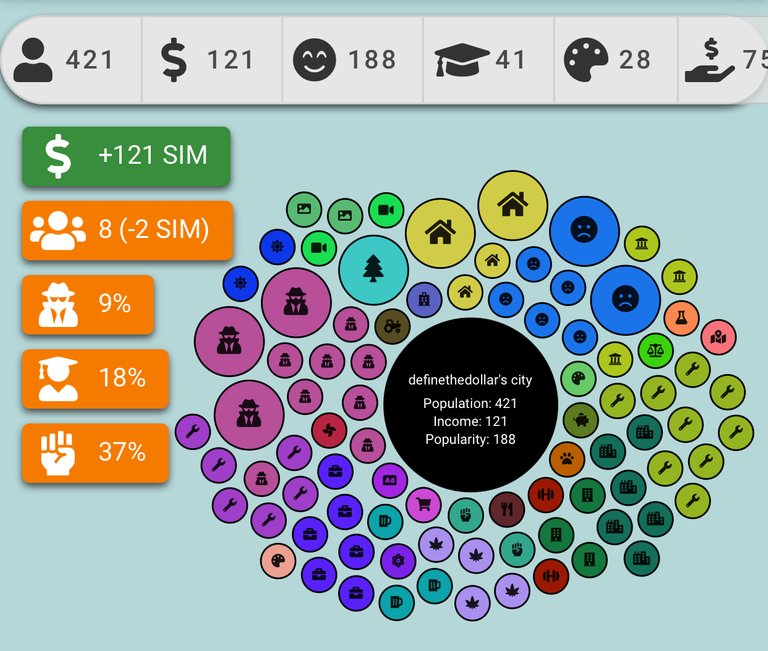 My income still does not agree, and I don't agree with it. 😡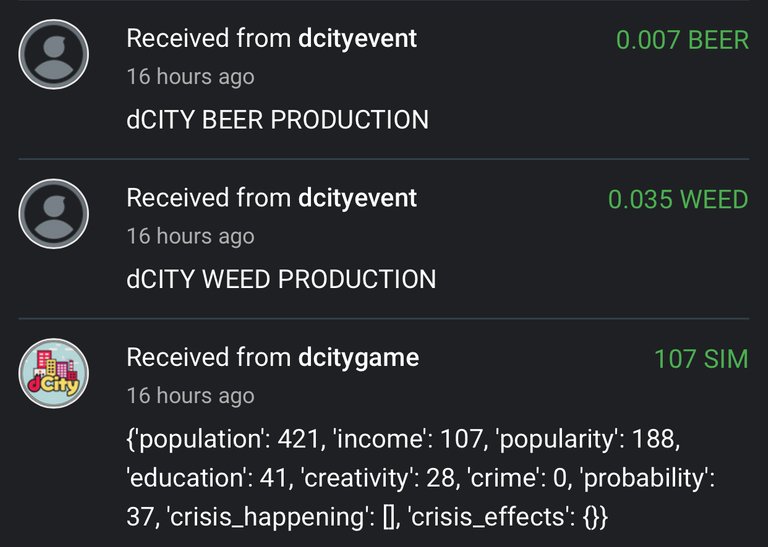 ---
Got all my Holybread tasks done today! 👍 Was up to over seventy million gold, so I put about fifty million or so into stats. Still didn't really move the dial much, but enough that I got my wins!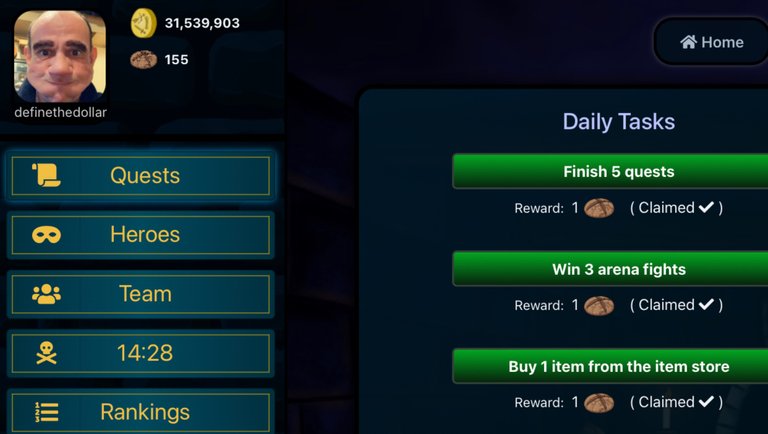 Had a breakthrough win and moved up several spots. I think sixth is the highest I've ever gotten! Woot! Almost top five, something to be said for that!!!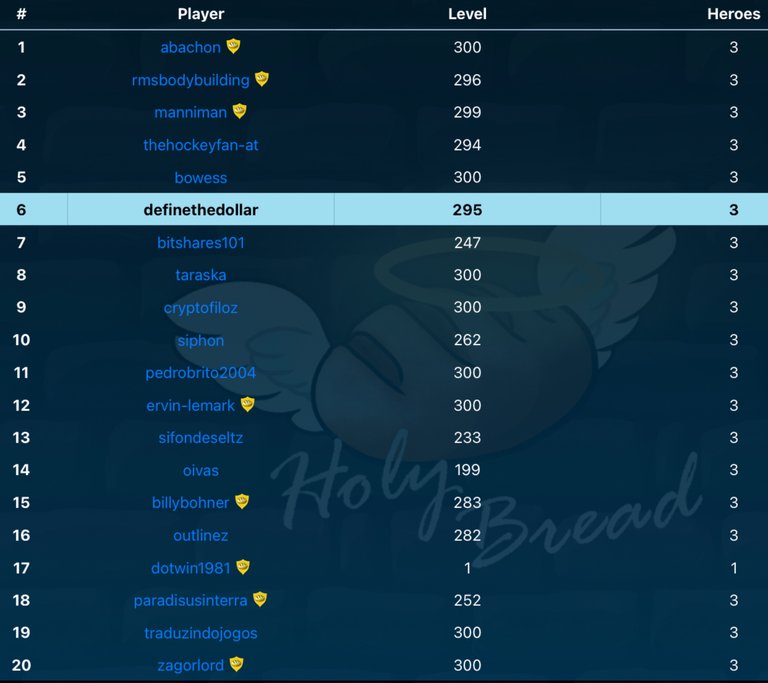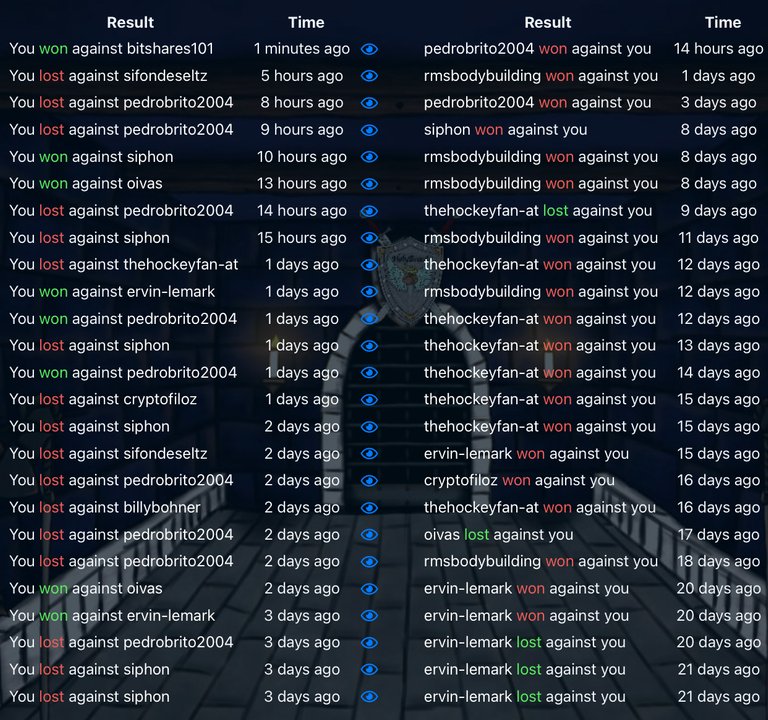 ---
I think I set one ingredient to go on CryptoBrewmaster and never went back to collect it or anything yet. Swiftly losing interest in this now. I'm scared to see what my post look like on desktop (they look fine on mobile) as a result of adding a landscape photo. 😱

---
Still haven't really even considered playing Splinterlands. It crossed my mind once or twice today, but zero motivation...what's the opposite of motivation? Deterred? Dunno, rage-quit mode continues.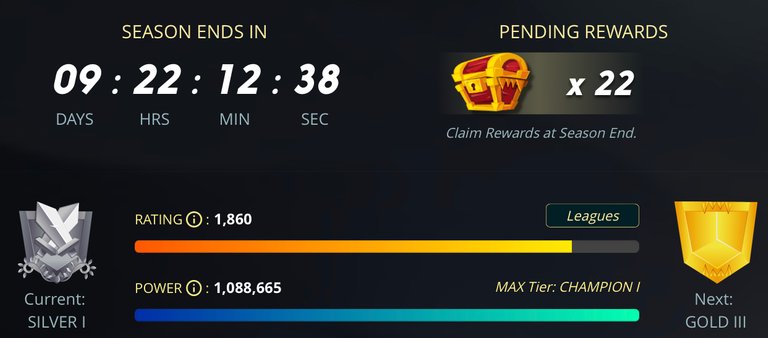 ---
Proof of #AutomaticWin: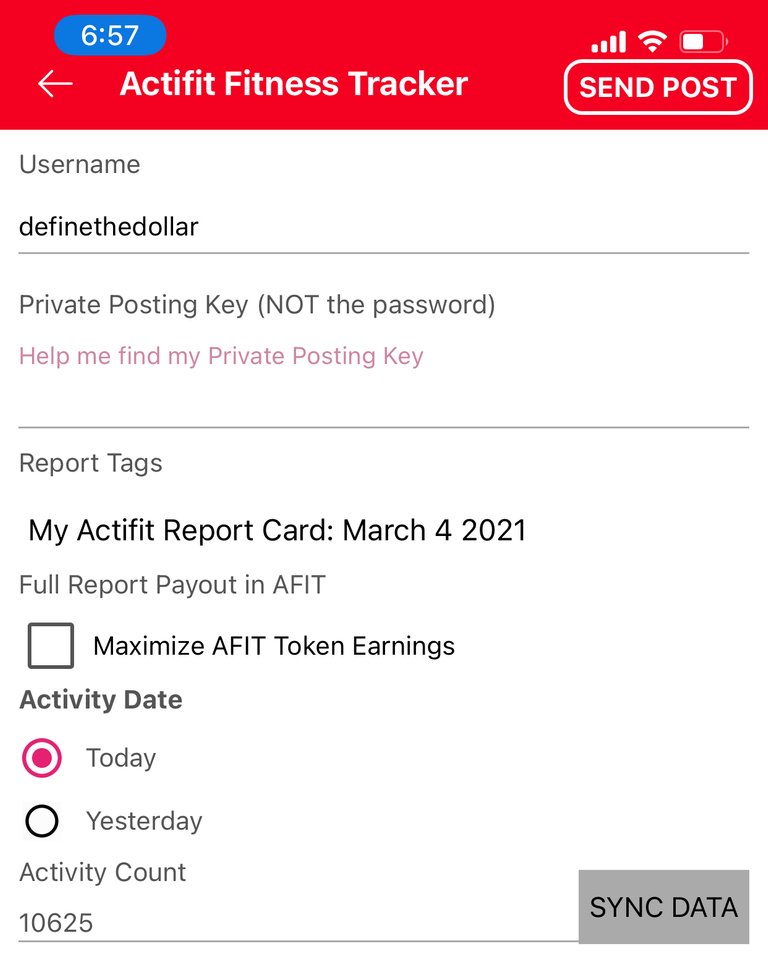 ---
Average Last 7 Days: 14,583
Lifetime Average: 15,307
10k per Day Streak: 19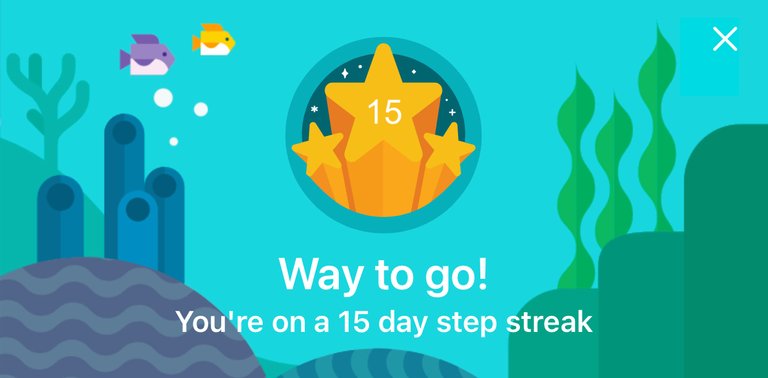 Longest Streak: 204

Distance on shoes: 282.02 km
Distance on hikers: 31.35 km
#AutomaticWin Tally: 317
#AutomaticWin Streak: 1
Longest Streak: 19
#TripleTen Tally: 117
#TripleTen Streak: 0
Longest Streak: 7
#DoubleDay Tally: 156
#DoubleDay Streak: 0
Longest Streak: 5
Highest Floors: 120
Highest Daily Points: 41,528
Zombies evaded: 0/0
Mindfulness Diary:
Health: 89%
Satisfaction: 87%
Energy: 77%
Productivity: 80%
---
Referrals: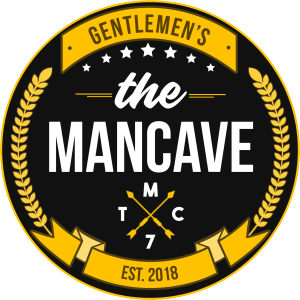 Power up and Hive on!
---
---