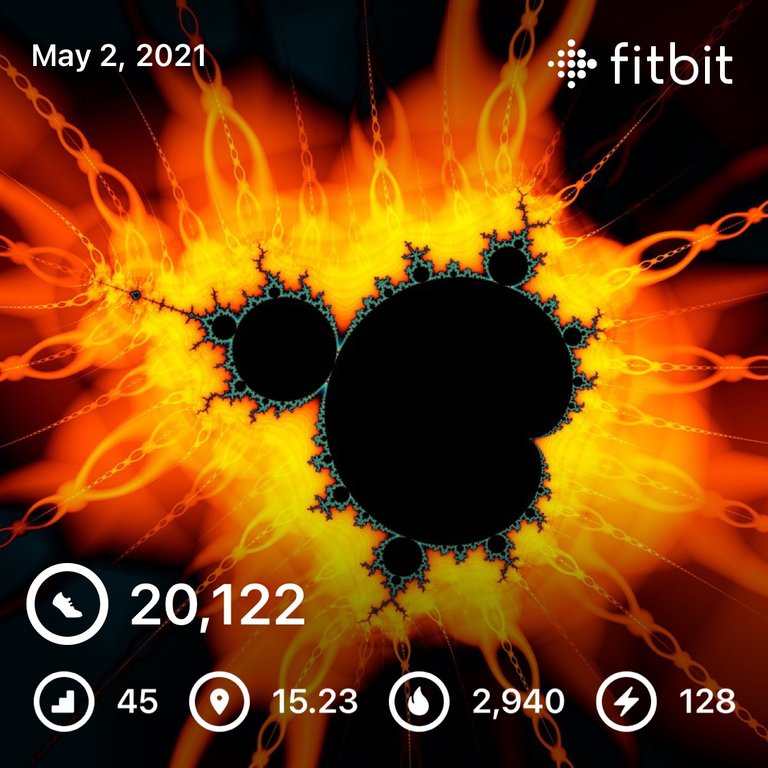 Cranked out the activity today and scored another #DoubleDay! 💪 Pretty good considering how far into debt I continue to fall on the ol' sleep.
Up around five thirty, but it was close enough to call it a full night...didn't gain any back, but at least not adding to the problem. I did drag a bit, but powered through the day without napping. 👍
Did the usual morning routine. Bitcoin started to show some upward movement back toward $60k, but the volume just isn't there...like 7k coins, crazy low! ETH, however, continued on its rocket plowing through $3k and up to around $3,100. 🤑 So crazy tempted, but still hodling.
I got my post ready and scheduled to go and we went and got Lady to head out for our weekly hike in the woods. It took a little doing, but I was able to score the #AutomaticWin and posted it officially later on.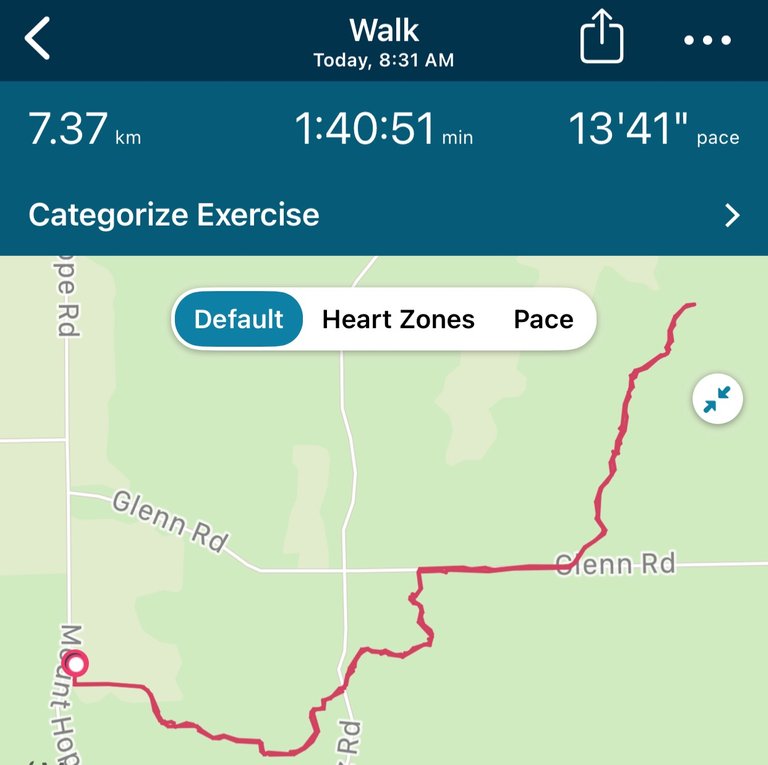 Was really quite nice out. The breeze was a little chilly to start, but it warmed up nicely. First time we were able to go out without hats and jackets. 😁 Still early enough as well that the bugs haven't got bad.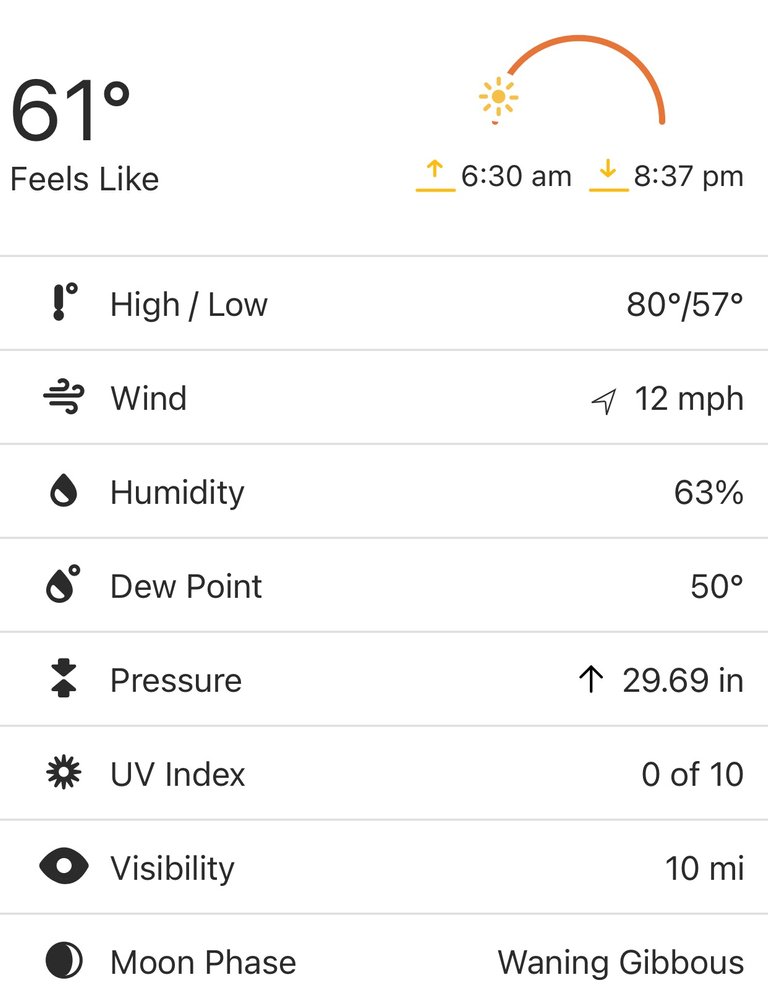 Cloudy to begin, but they burned off fairly quickly and I even started to sweat a tiny bit by the end.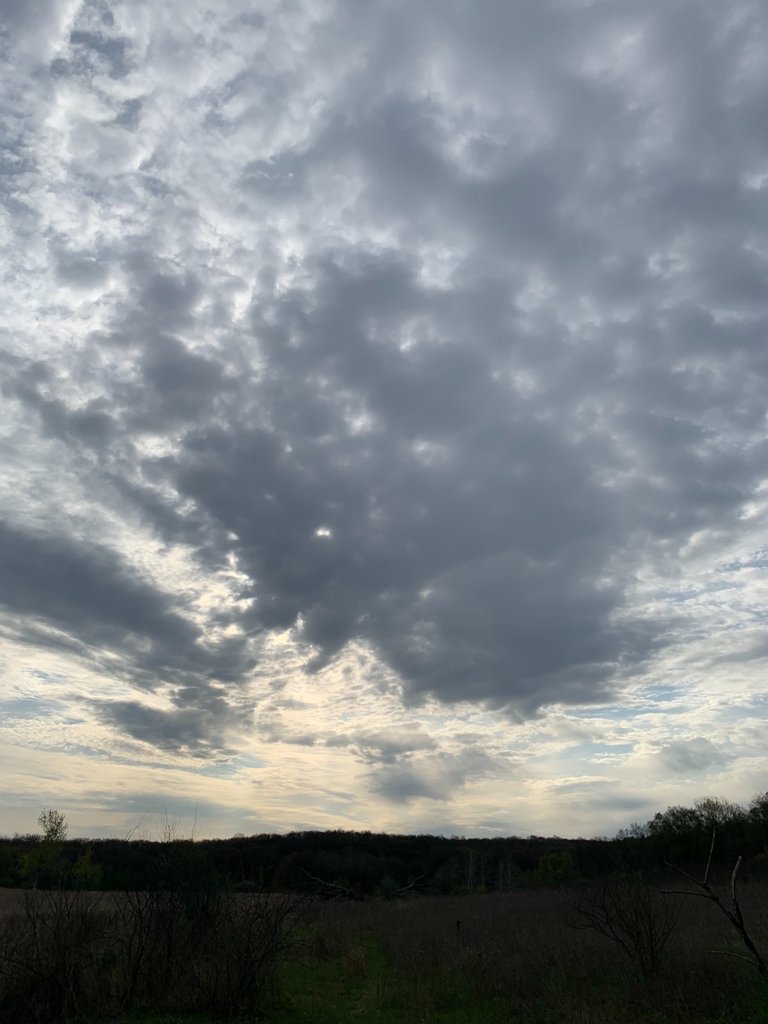 The trilliums have started blooming. They're supposed to be relatively rare, but they grow all over the place out here!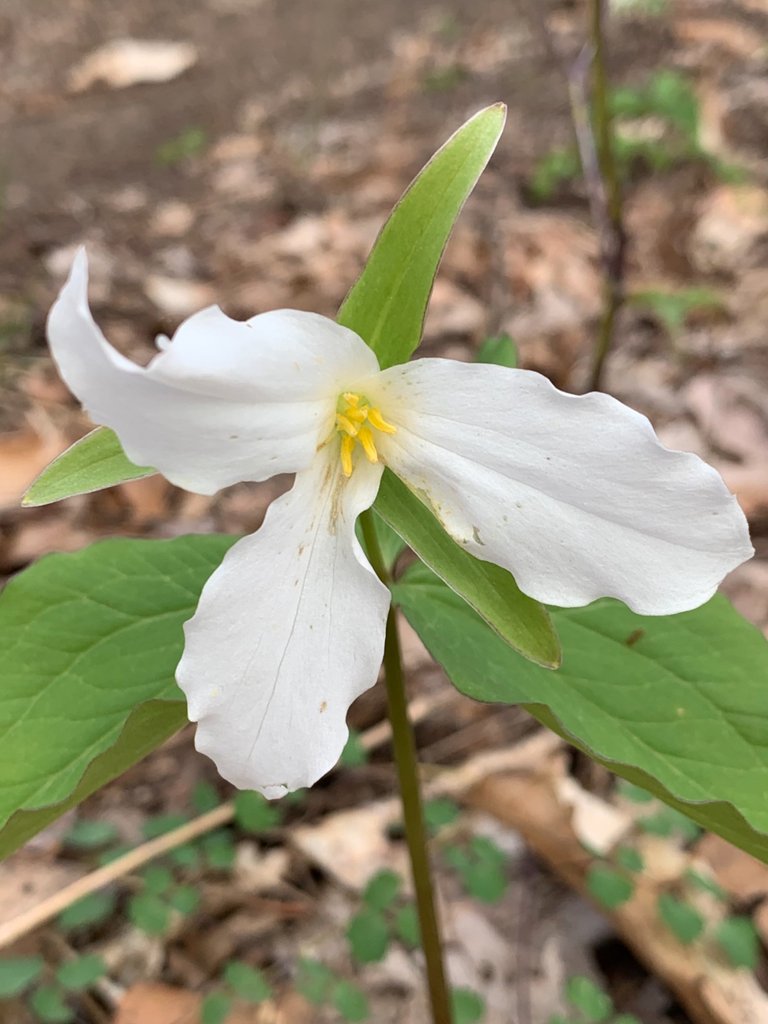 Still not sure what's going on with these ones...some kind of hybrid, I guess. They're supposed to be straight white, but these have the crazy green racing stripe: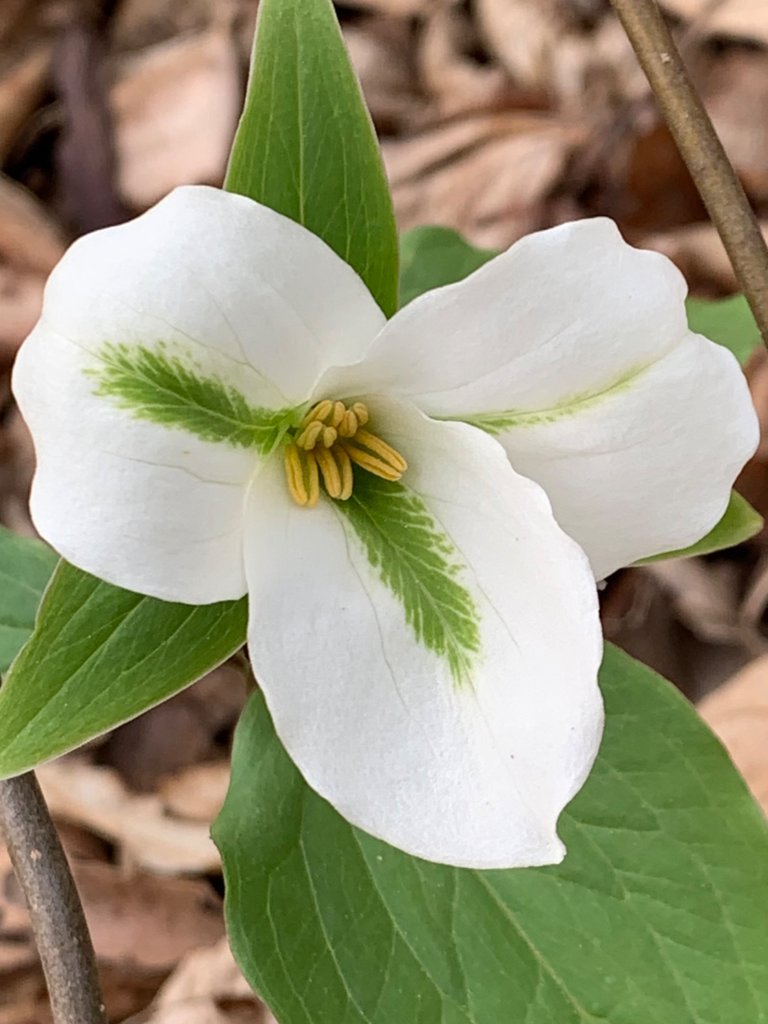 A few of the daintier wildflowers have begun poking out too...amazing when you get up close: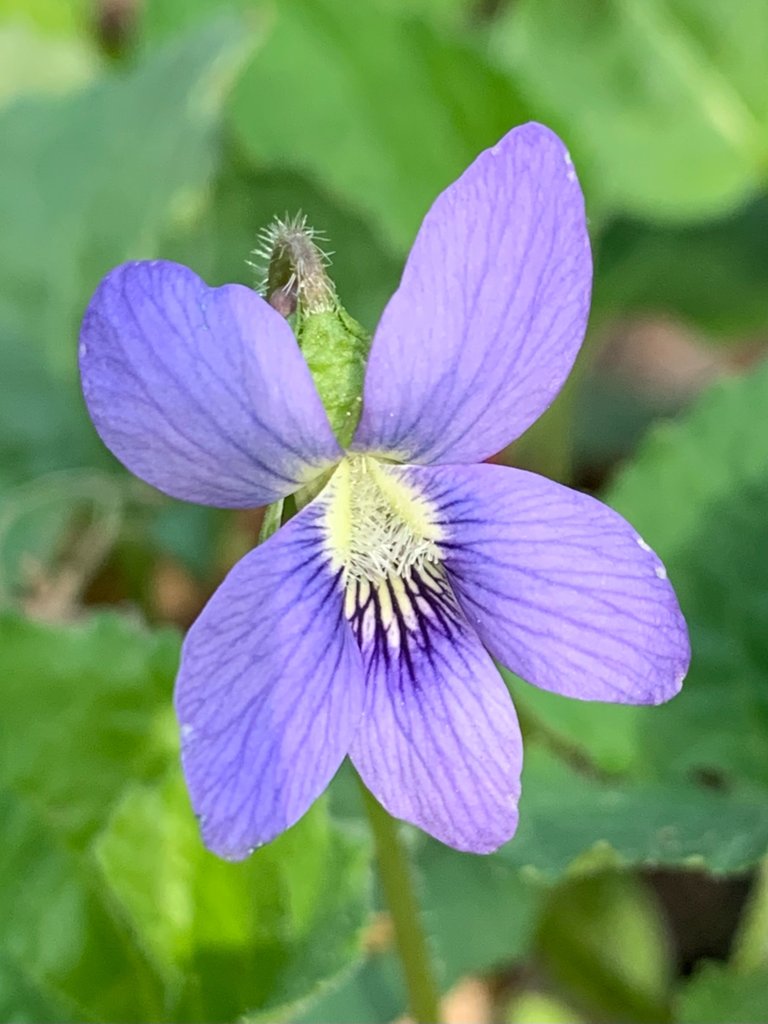 Didn't see too many bugs out today; a couple of butterflies here and there, but I did see one beetle: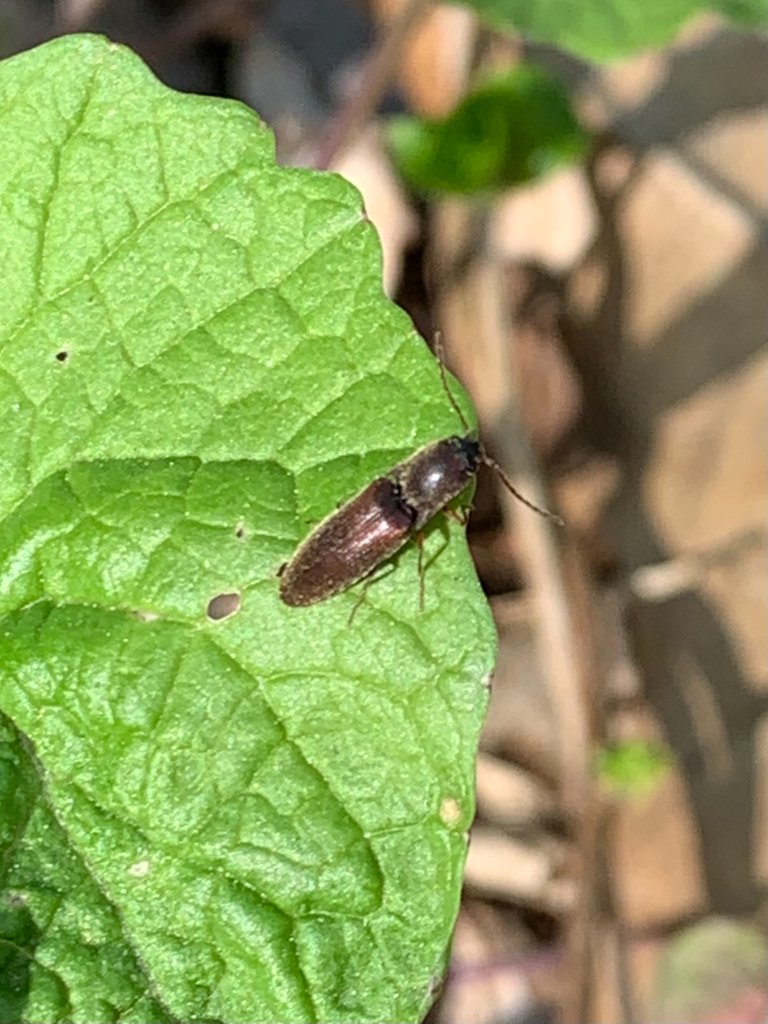 And this HUGE nest of ants: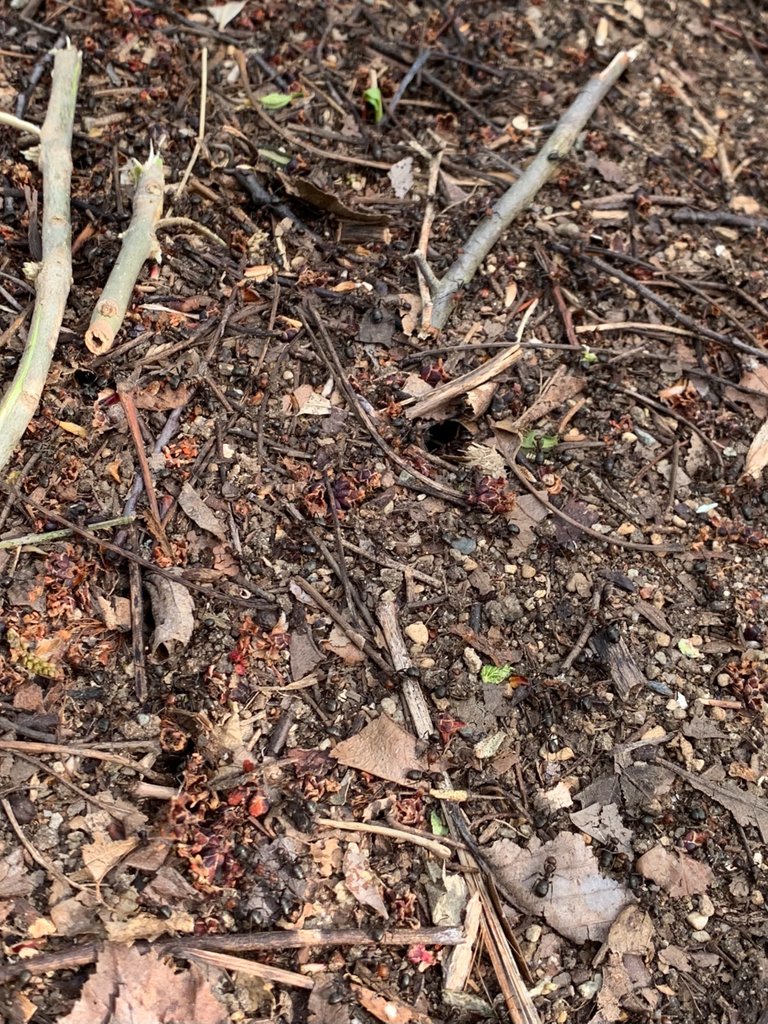 Was so wild...thousands of them crawling all over on the dry leaves made it sound like it was raining. 😲
Some were transporting larva, but several were bringing home some bounty. These guys had pwned themselves another kind of beetle: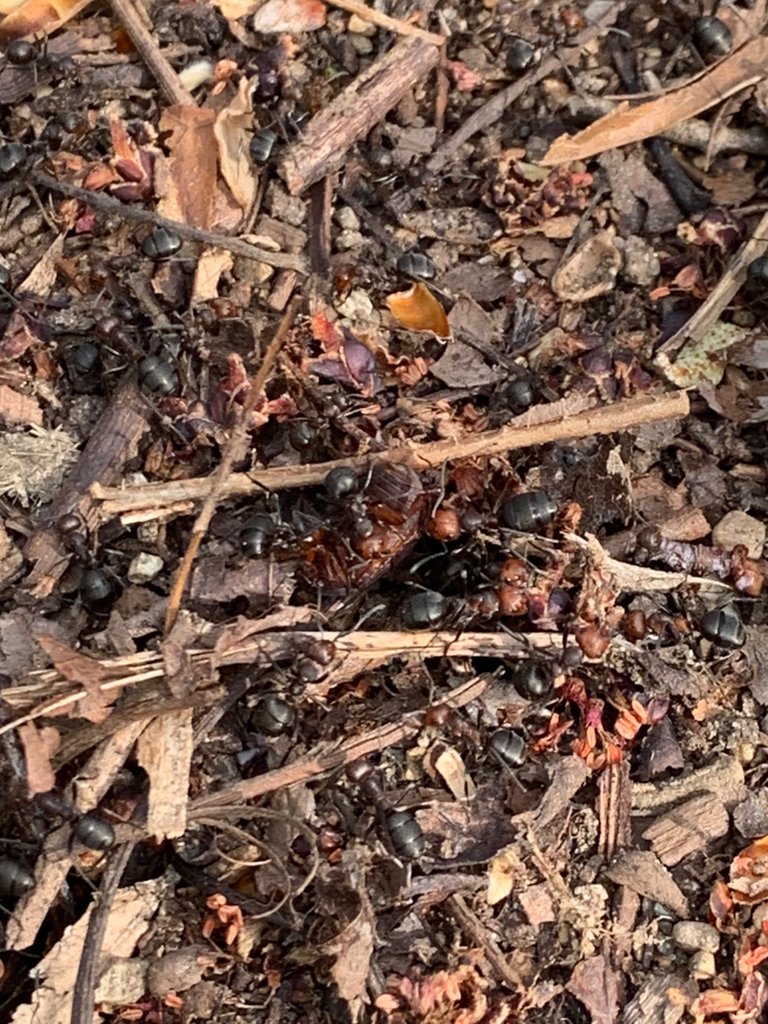 Once we got back we turned around and went into town to do the grocery shopping. Between our coupons and a couple gift cards Mom gave us, we actually got out of there for under a hundred bucks. That never happens!
Got stuff all put away and watched a little random TV. Got bored with that pretty quick, so I played some Beat Saber. Still working on the new song pack I got, so cranking out some new high scores there. 😃
Didn't get any work done on the website today, and tomorrow is the end of the semester, so I have final grades to take care of, but we'll see. Maybe try and focus on school stuff today, get that out of the way, and then try to make the next move on the site.
Wasn't really hungry for some reason, so just grabbed a bowl of cereal for dinner and then watched a little more tube before bedtime. We watched a couple animated movies...kind of in between anything good to binge. Was waiting for the new episodes of Lucifer, but it seems they aren't coming until the end of the month. 😢
All in all, not the most productive day, but a pretty good one nonetheless.
---
Been poking around the new dShitty layout...I guess it's good to get more information, but I find it overwhelming and too spread out (endless menus). Really just thinking of giving it all to Solairitas...so much so that I actually went in to do it, but transferring bulk cards doesn't seem very easy and the link to NFTShowroom shows me an empty collection.
Might have to try NFTMart and see if that's an easier way to do it.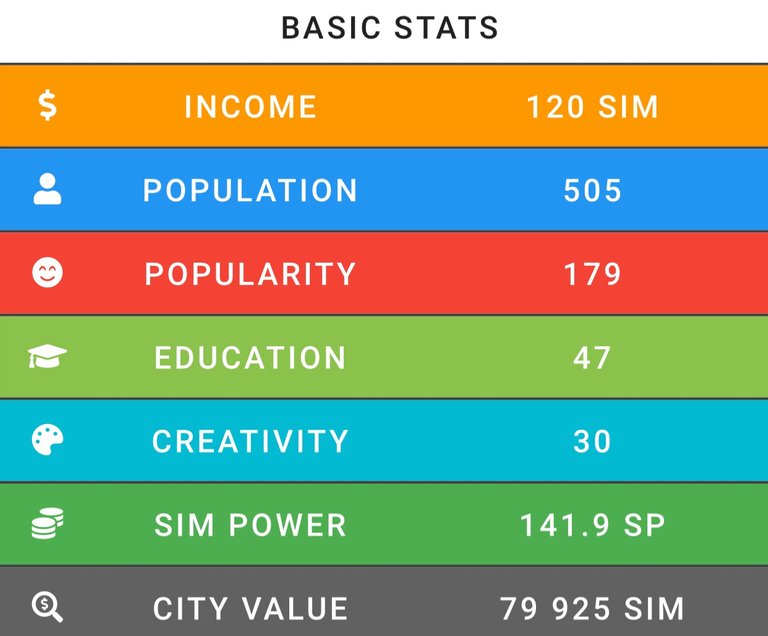 At least I was finally able to determine what I would be getting...nearly 350 SIM per day...which I would have spent back into the ecosystem buying cards off the market, but I don't see much of a point any more, even holding SIM isn't the greatest strategy when the top guys have millions.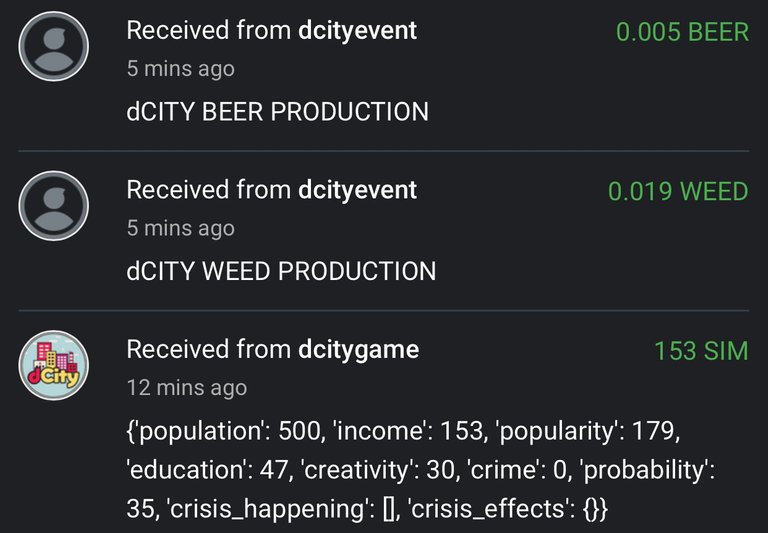 ---
Got my Holybread tasks done for the day. 🤩 Had some more stiff competition in the arena, but still holding my own. It came time for potion refills today. I had just enough gold, but none left for stats. It's supposed to have been changed to pay to play (bread only), but I was able to get them with gold for now, so I'm not going to point it out.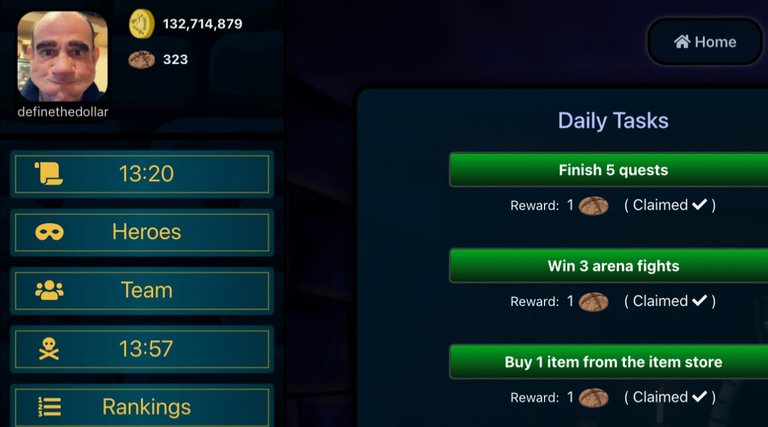 It's cold all the way down here at fourth position. 😭 Got to get my top spot back!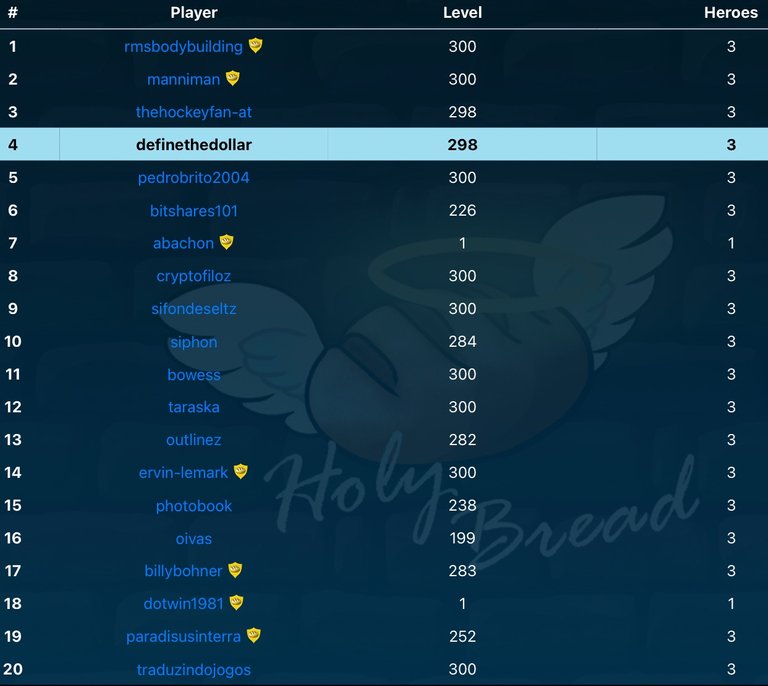 ---
Only water left now to get on CryptoBrewmaster and I'll be able to do a brew. Should be able to get one going tomorrow.
---
Played a bit of Splinterlands today. Enough to get annoyed, but at least I got the Fire quest done.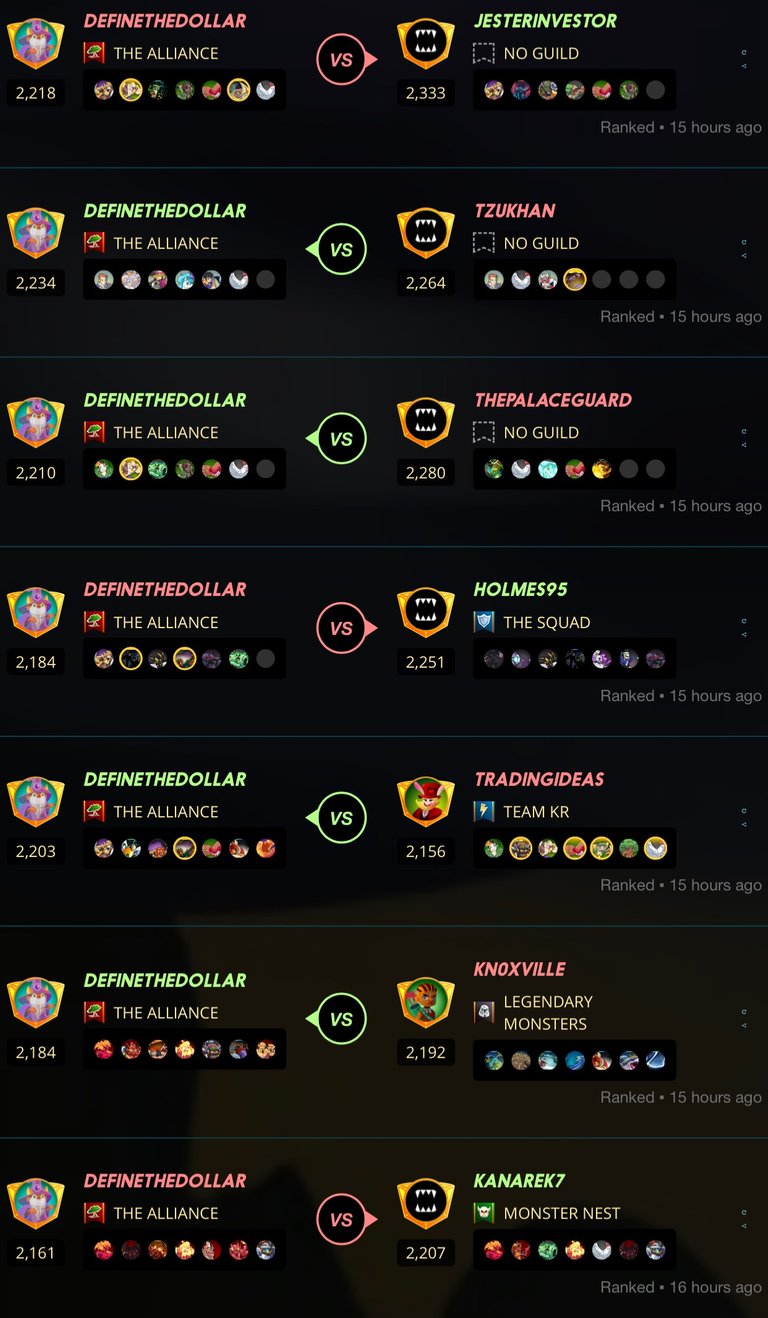 Was getting nervous there for a second, but I did get one card today: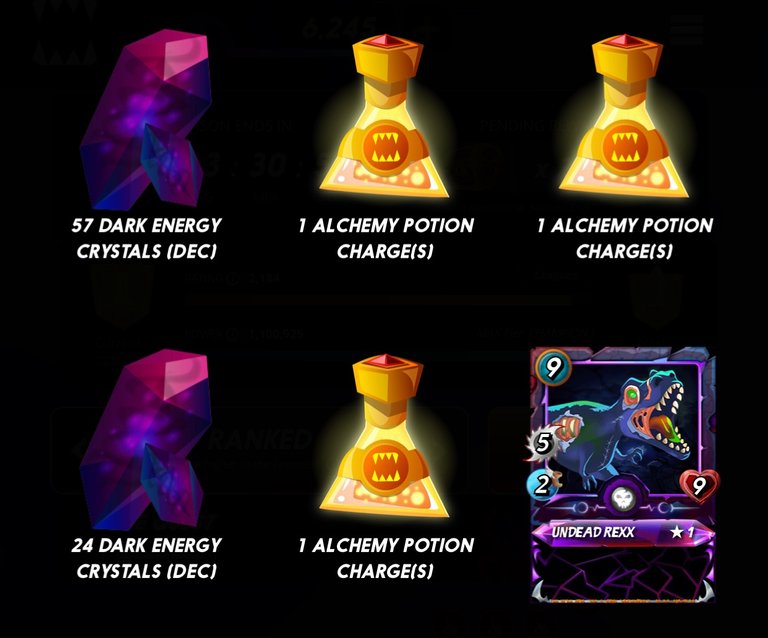 ---
Proof of #AutomaticWin: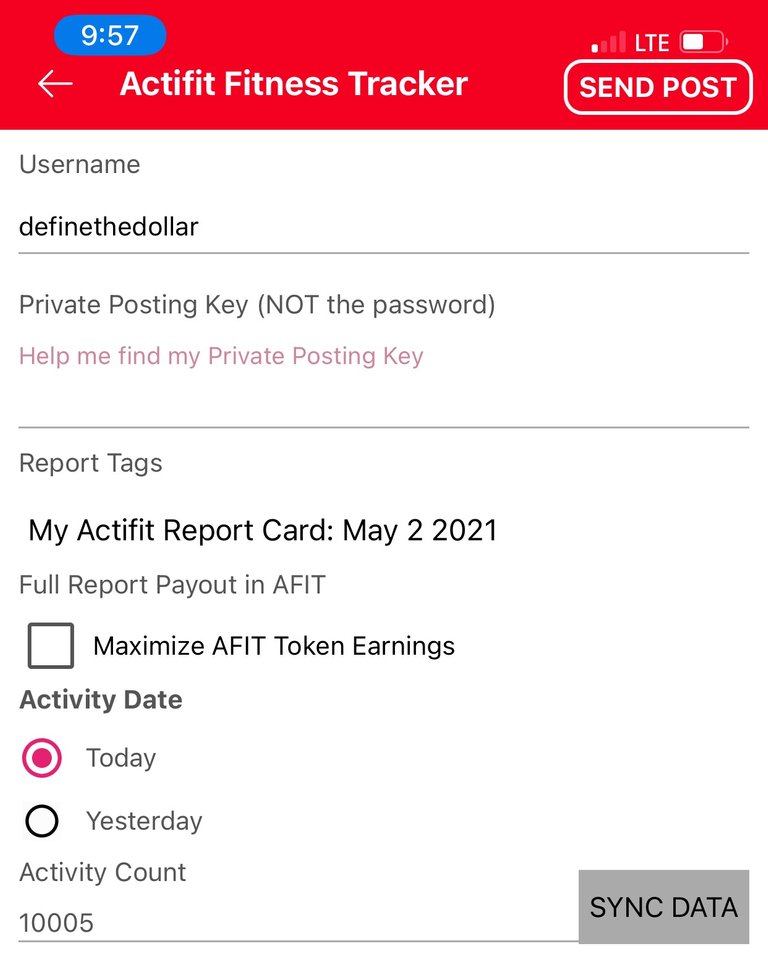 ---
Average Last 7 Days: 15,226
Lifetime Average: 15,269
10k per Day Streak: 78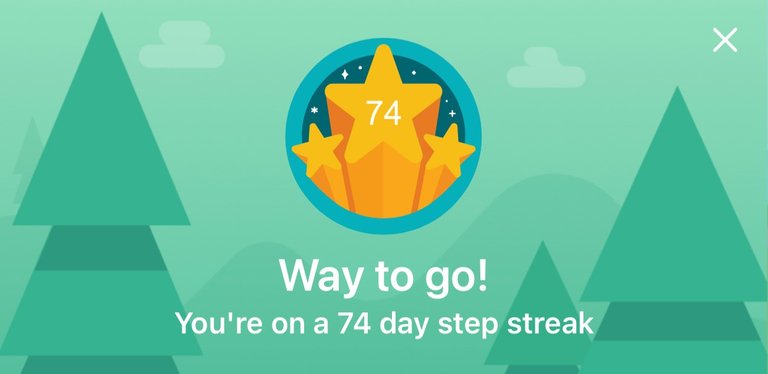 Longest Streak: 204

Distance on shoes: 423.02 km
Distance on hikers: 64.92 km
#AutomaticWin Tally: 345
#AutomaticWin Streak: 2
Longest Streak: 19
#TripleTen Tally: 118
#TripleTen Streak: 0
Longest Streak: 7
#DoubleDay Tally: 166
#DoubleDay Streak: 1
Longest Streak: 5
Highest Floors: 120
Highest Daily Steps: 41,528
Zombies evaded: 0/0
Mindfulness Diary:
Health: 87%
Satisfaction: 88%
Energy: 87%
Productivity: 70%
---
Referrals: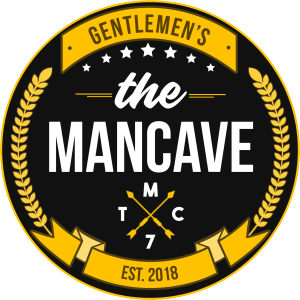 Power up and Hive on!