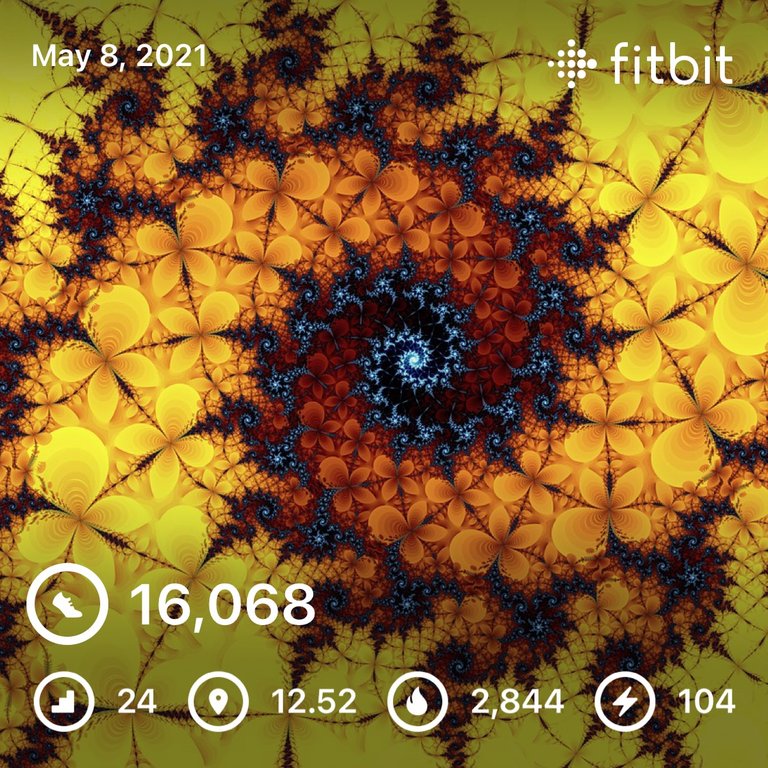 Cat woke me up around four thirty this morning. 😡😭 Made for about two and a half more hours short on sleep again. It's been several days now since I've really had any energy or motivation...at least we got a #AutomaticWin done, but then I crashed out for most of the afternoon.
Usual stuff in the morning. Bitcoin still trading somewhat sideways, but up closer to $60k, kind of in that $57k-$60k zone. ETH, on the other hand, continues to rocket! Pushed up to $3800!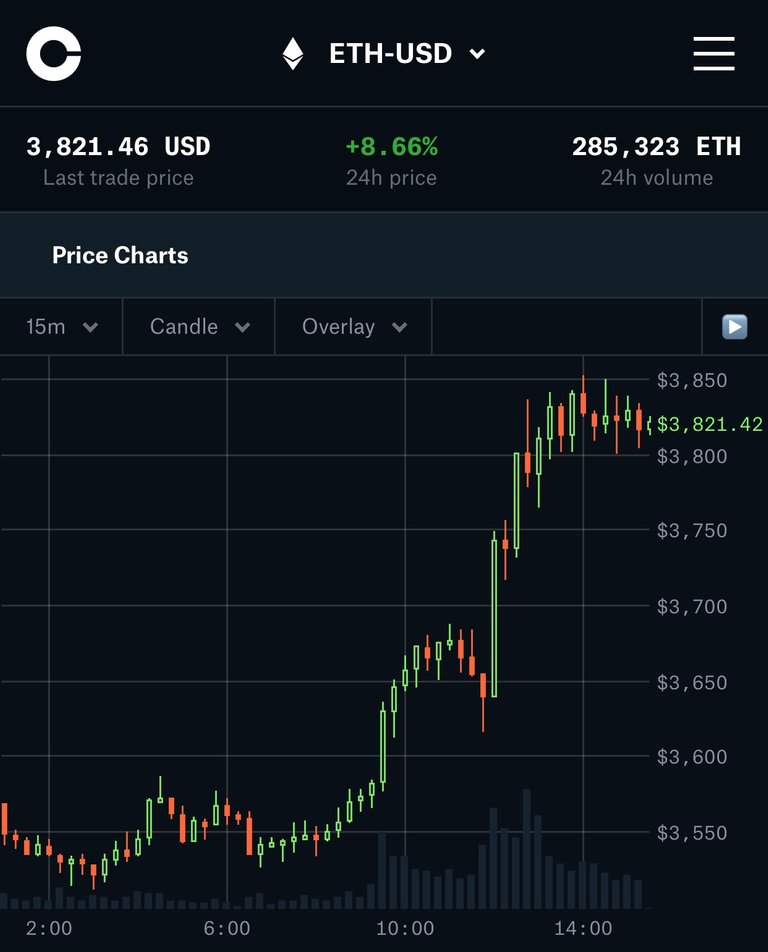 Went all the way to $3950!!!
I decided to waste some more time trying to stake my CUB. In that process I realized that I have some SAI sitting there that I haven't ever been able to use because it needs to be converted to DAI. There's a site for doing the conversion, but I've never been able to connect a wallet.
I tried again through Metamask's internal browser and it connected!!! 😲. Seems all I needed to do, then, was move the SAI from Trust Wallet to Metamask! I could finally unlock those funds!!!
And then:

I think, altogether, I've been able to do maybe ten total transactions on the Ethereum blockchain...EVERY other time I've gotten stymied by gas fees! Get into this loop where I want to trade my tokens for ETH to get the ETH to pay gas, but can't because I don't have enough ETH to pay the gas!
It's the same catch-22 bullshit I'm running into on BSC...can't get BNB because you need BNB to get BNB. Such a waste; the ultimate kicker is that you HAVE to go on an exchange and buy it to get started, and I've already tried and failed at barking up that tree.
We headed out with the dog along the nature trail behind the school. Had to do some serious jogging and some laps when we got home, but did get the win, like I said. 🤩💪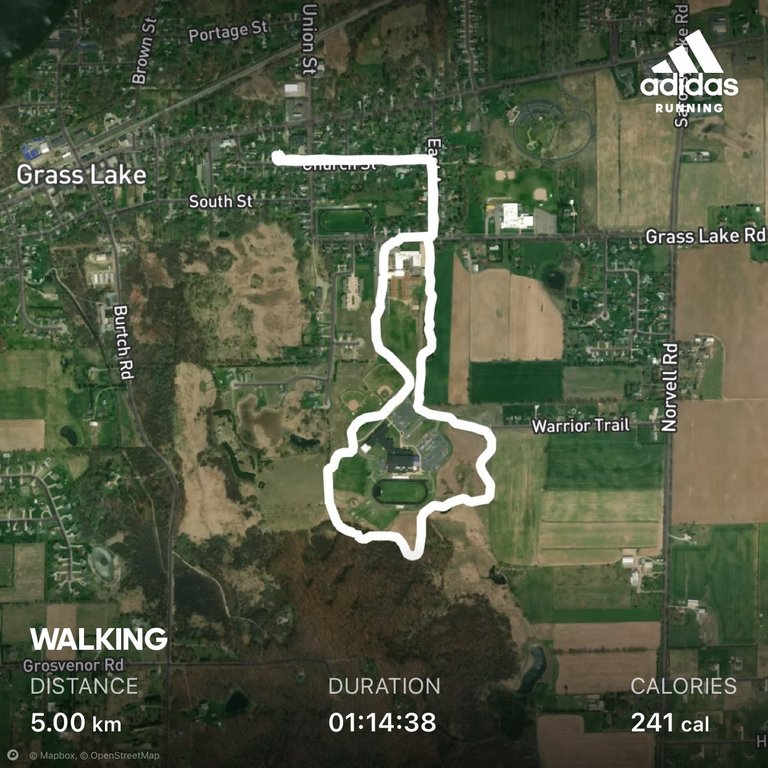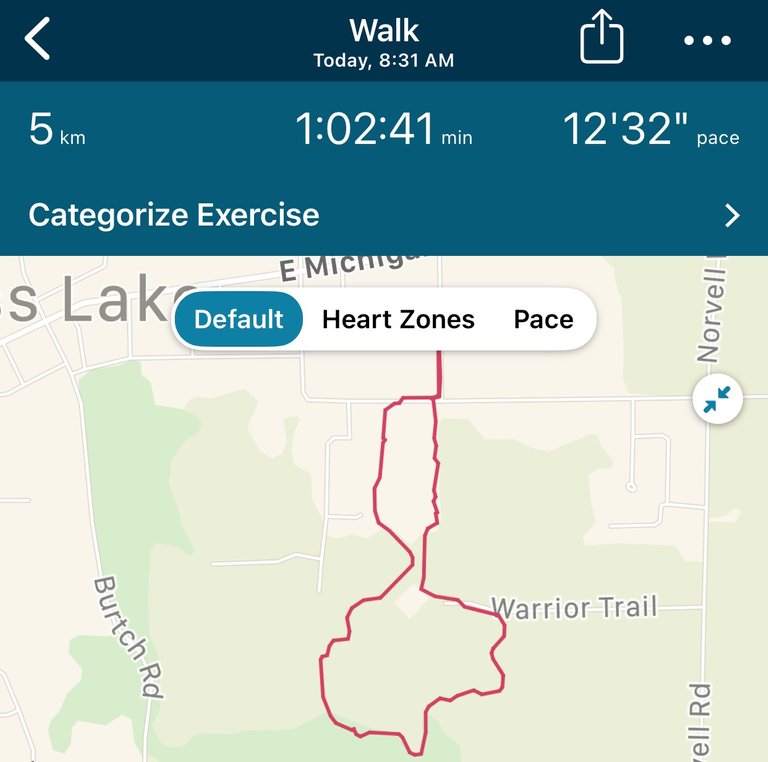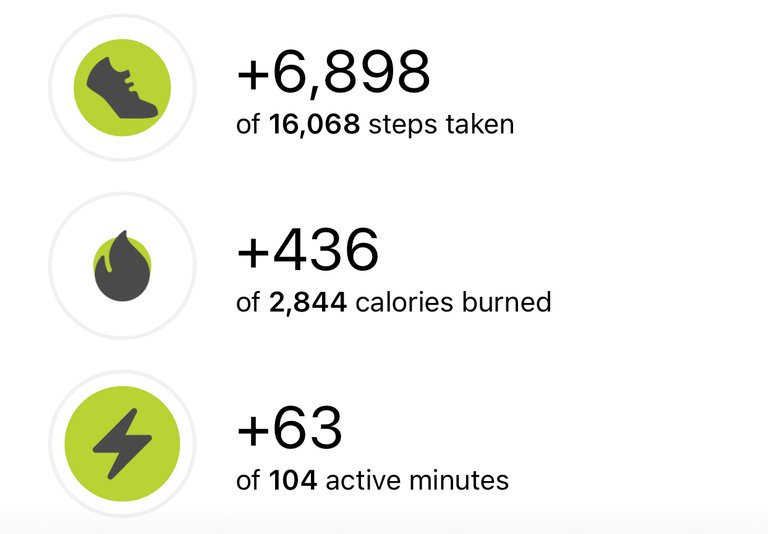 Still doesn't seem to want to let go of winter. 🥶 It was hat and gloves and scarf time again. WTF?! 🤬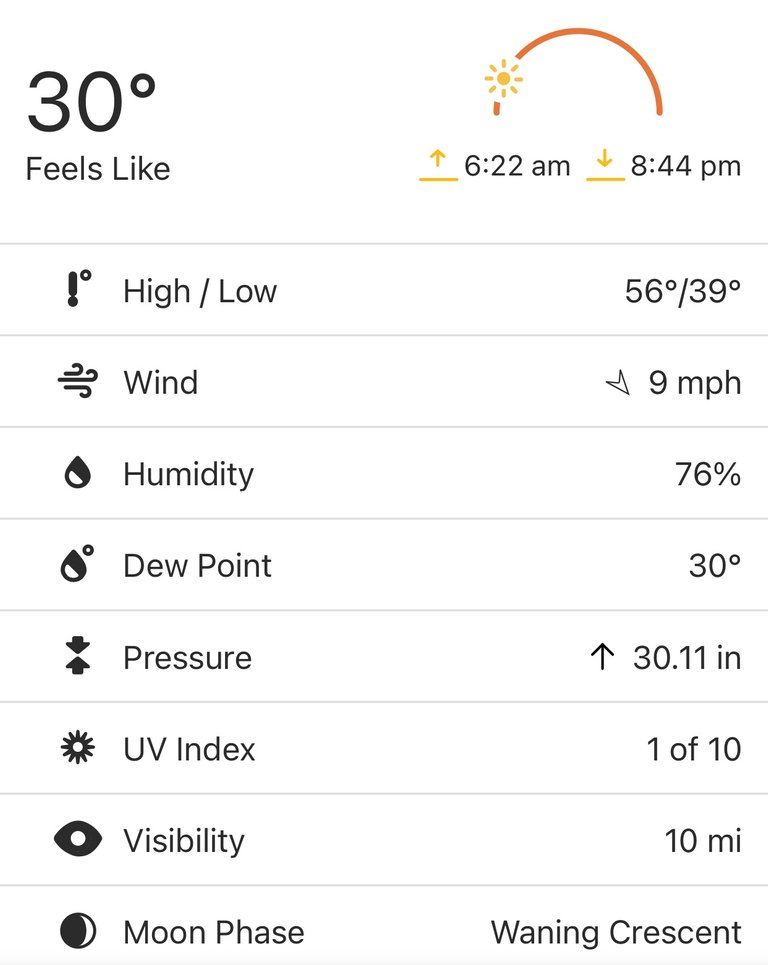 It was nice and sunny, though. 😎 Get some of that nice vitamin D! ☀️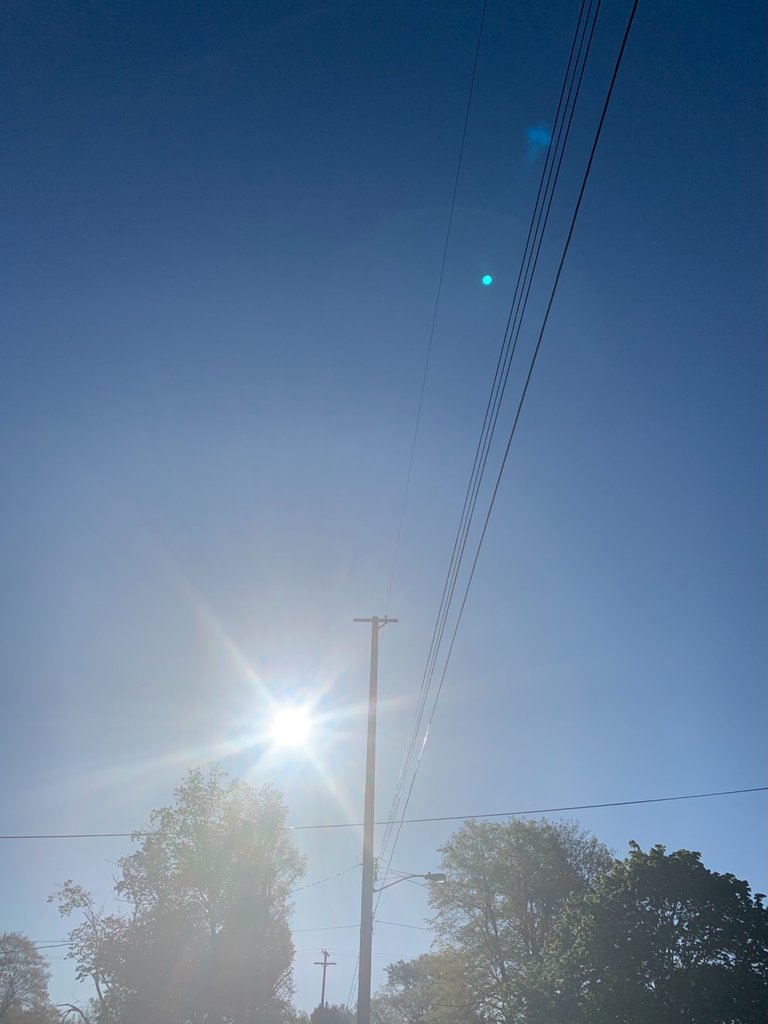 Saw another painted rock someone had put out on a fence post in the woods: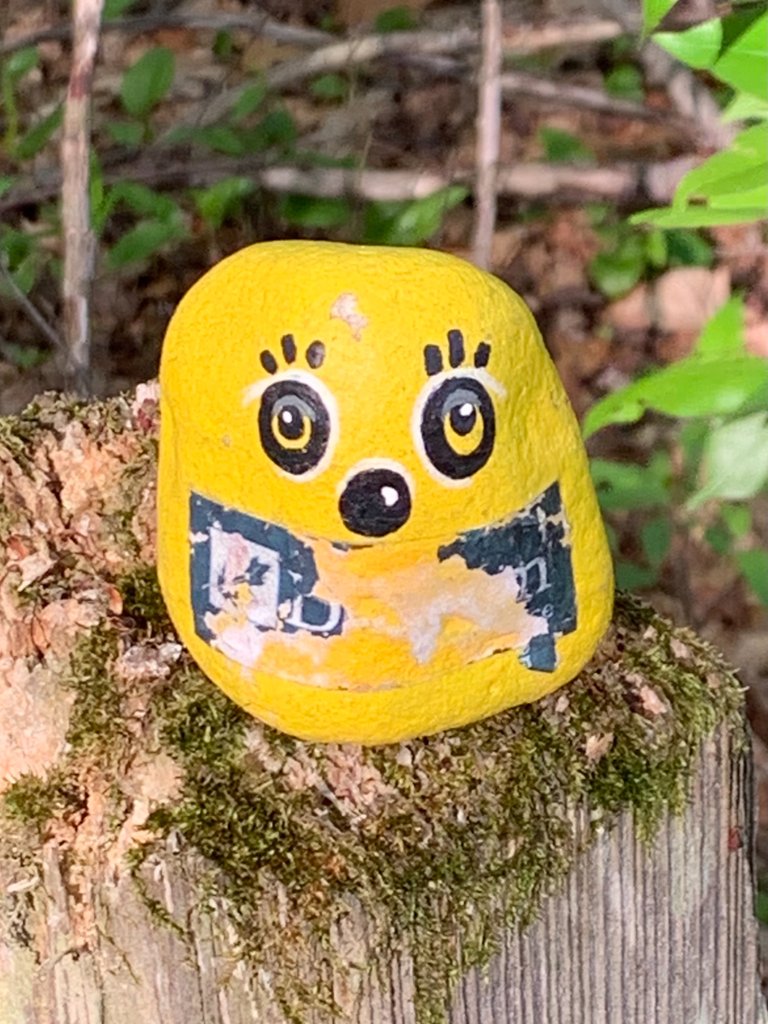 The pond was completely quiet...no turtles 🐢 or frogs 🐸 or anything! A couple of bird 🐦 tweets and that was about it for wildlife today. Too cold for everybody, even the squirrels 🐿.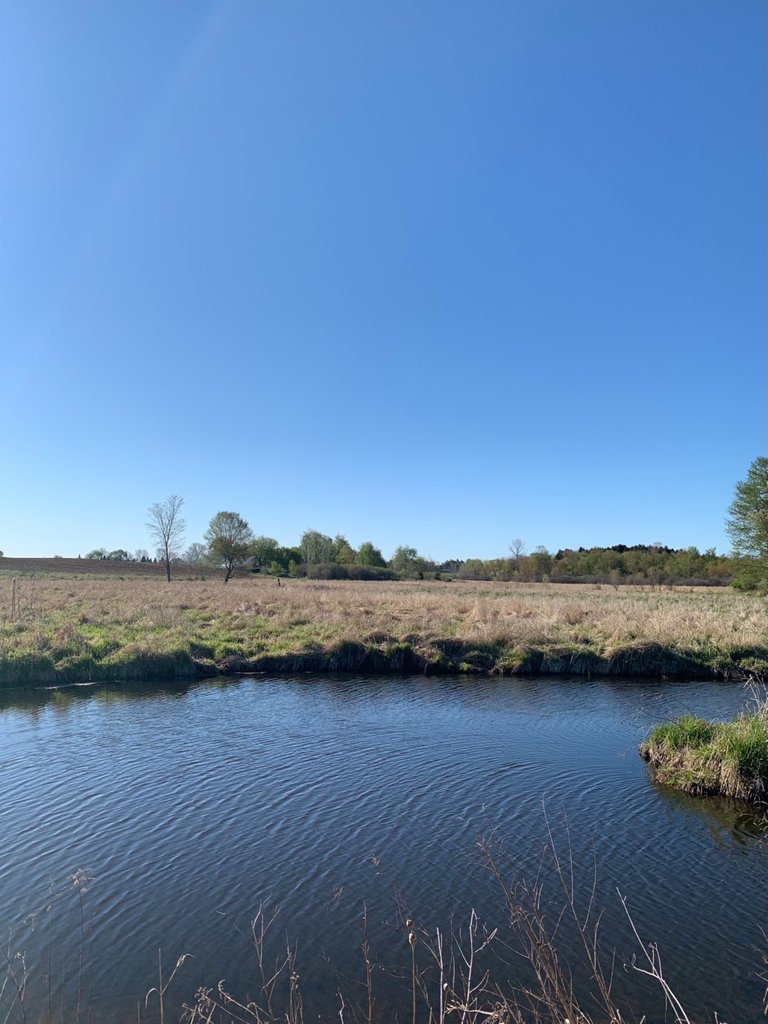 Did my post and spent some time on MSP Waves. I put something or other on TV and crashed out for a few hours. Woke up feeling as you would expect and made Wenche some homemade pizza for her lunch (she was working today)... I really didn't feel hungry. Had a bowl of cereal later, but my tummy still isn't feeling that great. 🤕
I spent some time crushing some new high scores on Beat Saber, worked up a solid sweat and got some more movement in. Even got a perfect run on expert caught on video! 🤩 Actually did feel a little better after getting the blood flowing again and getting some seratonin from hitting those highs. 😁
Not a lot else going on for the day, played some Splinterlands and watched some more Jupiter's Legacy...starting to come together as their origin story, I think (hence the jumping around in time).
I was able to get through a couple episodes, but my eyes started to roll, so I had Wenche switch over to her nun show so I didn't miss anything.
---
😒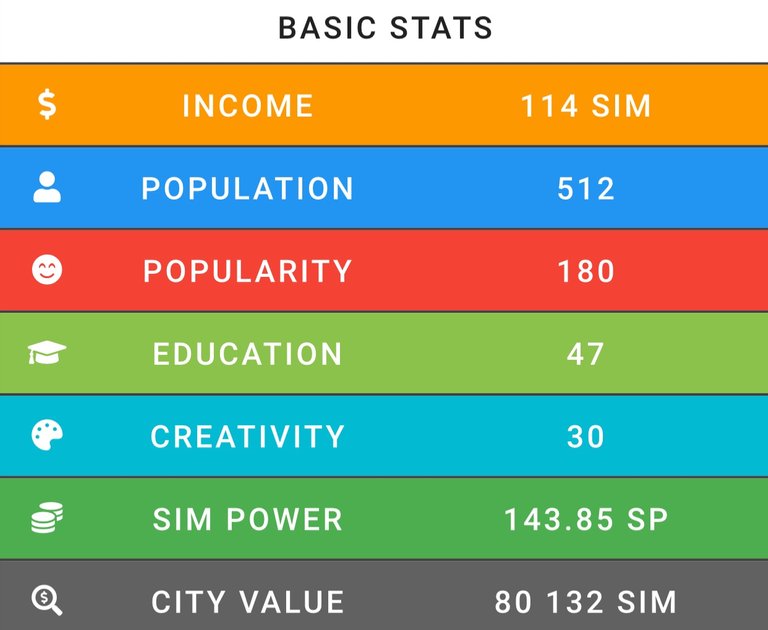 Power outage, Bank robbery, and taxes? Like seriously, for real:
😒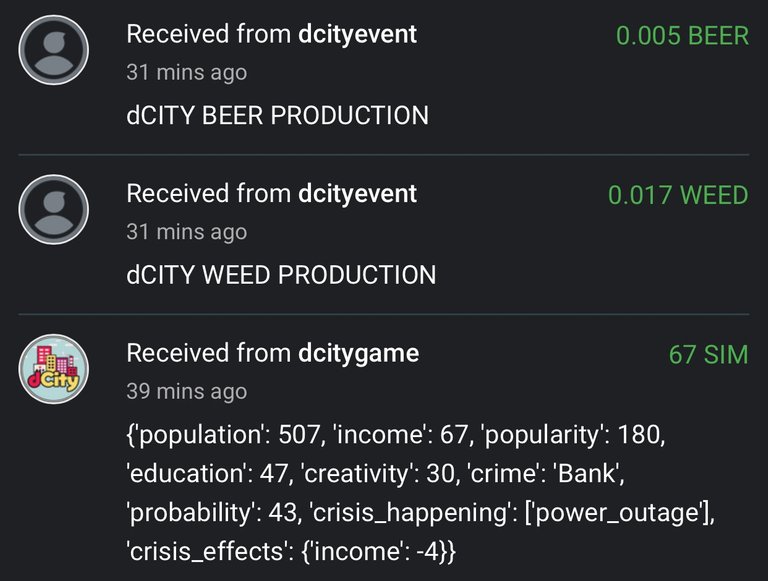 ---
It's been a few days, but I did finally get my Holybread tasks done today! 👍 Looking toward sinking some gold into stats here pretty quick; I always hope that it will tip me over the edge on these tight fights, but it never seems to make all that much difference.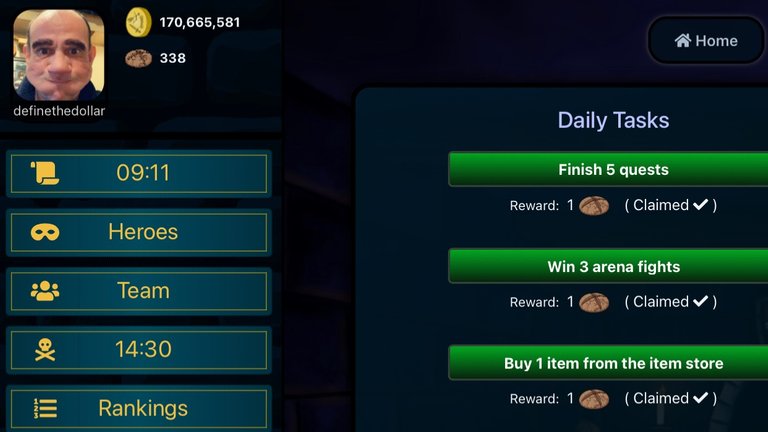 I did earn a few slots back. 💪 Not all the way back to the tippy top, but close!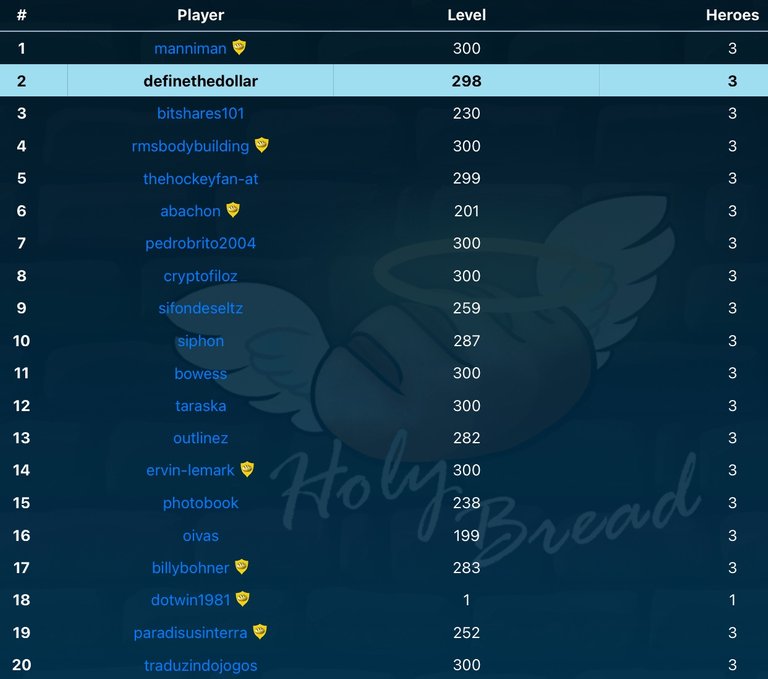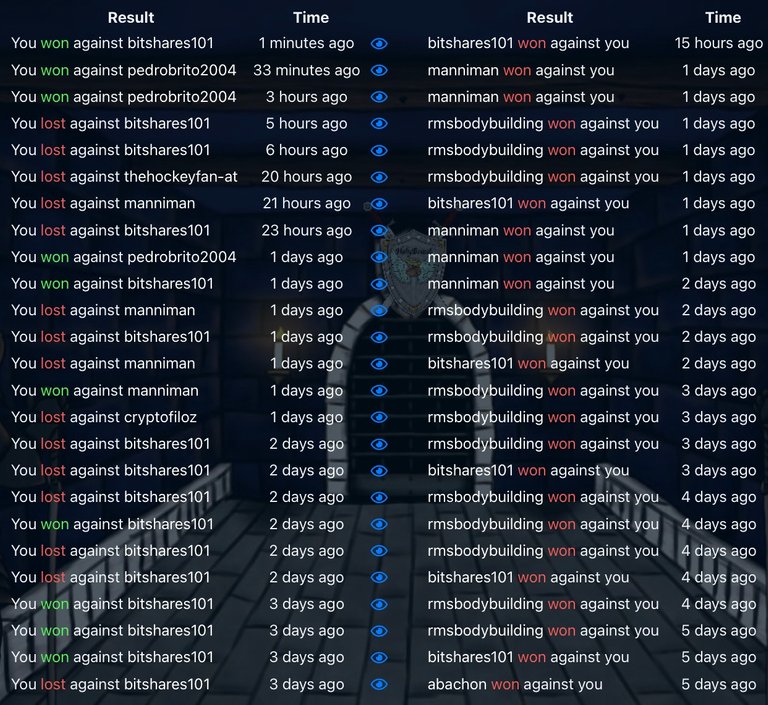 ---
Got that brew done and sold out on CryptoBrewmaster. Was just a regular lager, so like 4 CBM or so. Up to around 130 that I could withdraw, but still just hoarding.
---
Once again I had one of those days where I played Splinterlands and really wish I hadn't.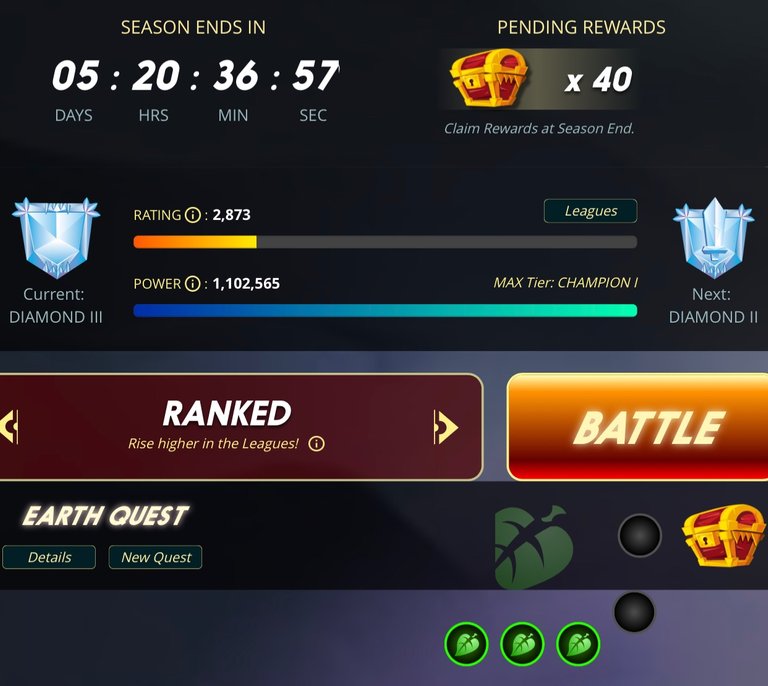 I guess I didn't end up too much worse off than when I started, but more or less spent time helping other guys improve their ranking.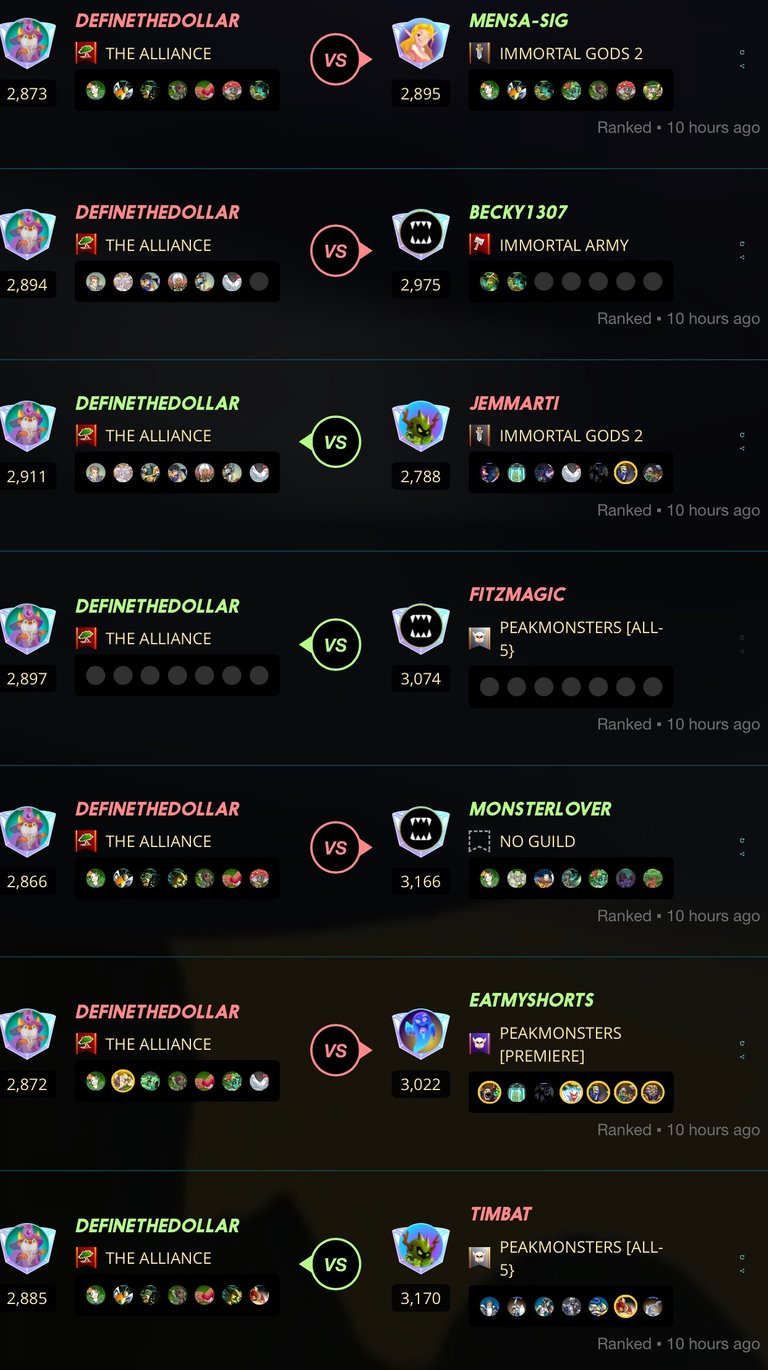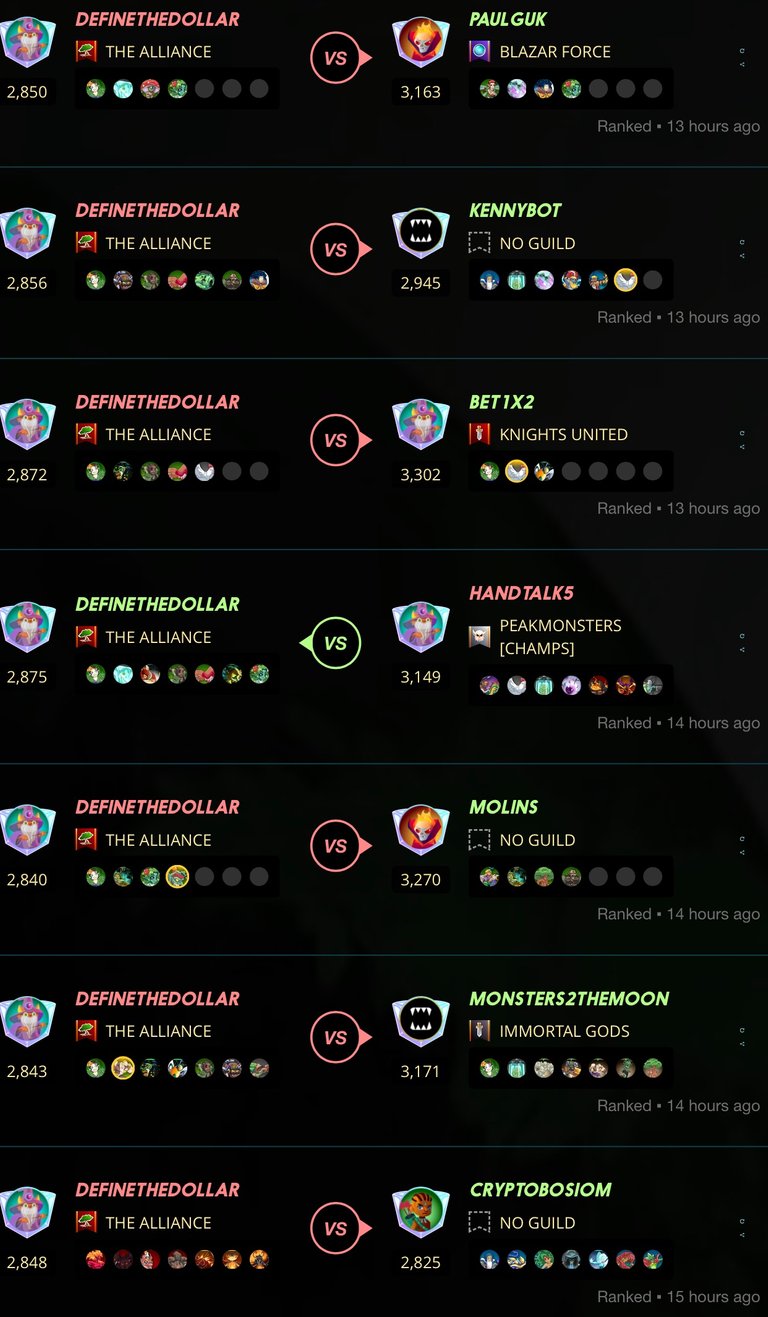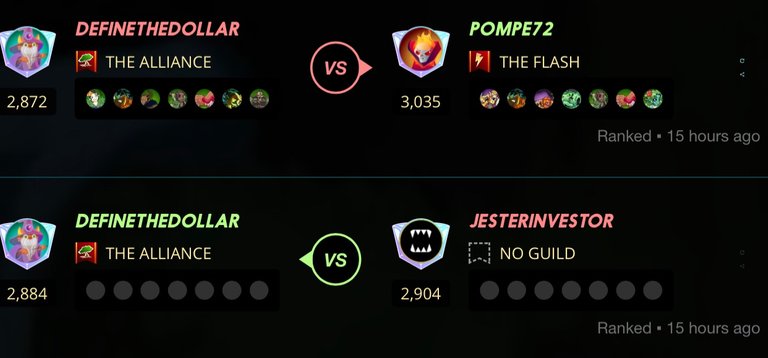 All that playing, basically got nowhere, and couldn't complete the quest for today, so no rewards to show either. 😢
---
Proof of #AutomaticWin: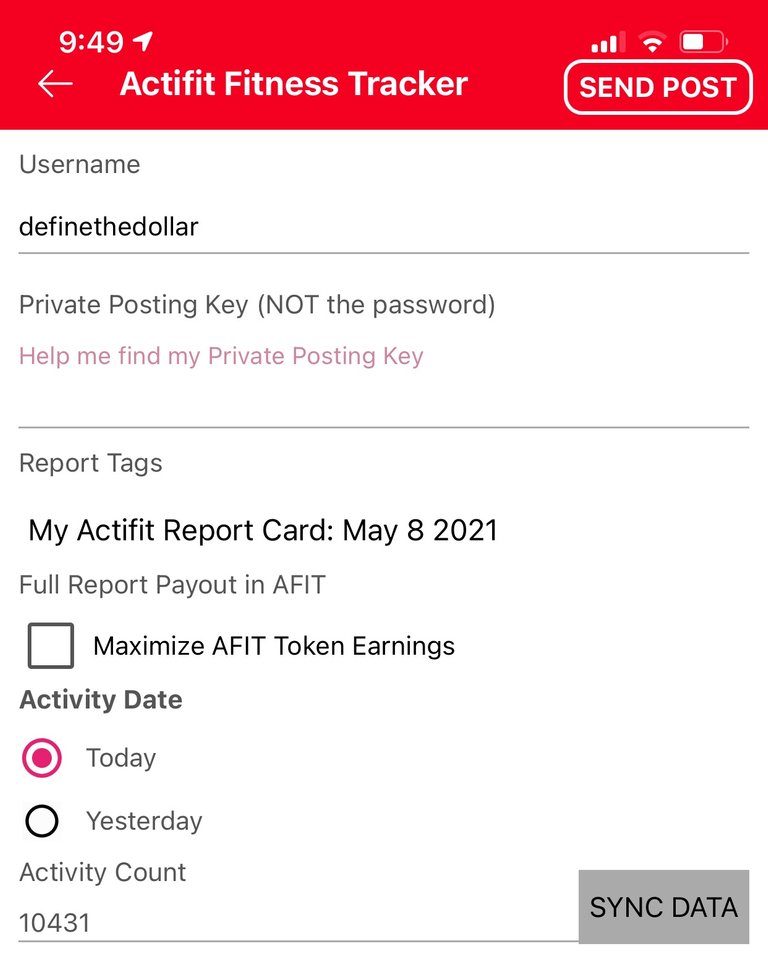 ---
Average Last 7 Days: 12,924
Lifetime Average: 15,253
10k per Day Streak: 84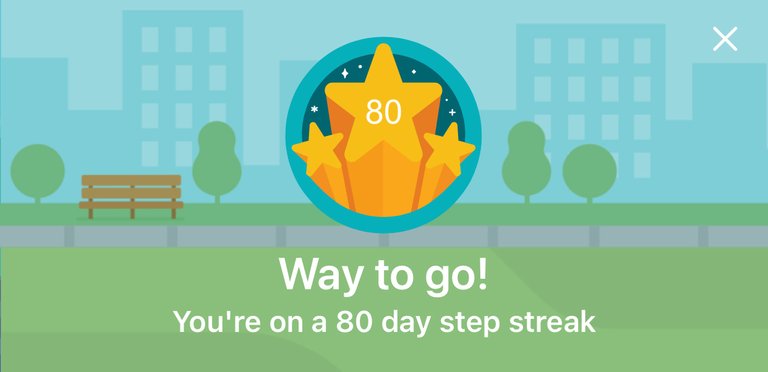 Longest Streak: 204

Distance on shoes: 428.02 km
Distance on hikers: 64.92 km
#AutomaticWin Tally: 347
#AutomaticWin Streak: 1
Longest Streak: 19
#TripleTen Tally: 118
#TripleTen Streak: 0
Longest Streak: 7
#DoubleDay Tally: 166
#DoubleDay Streak: 0
Longest Streak: 5
Highest Floors: 120
Highest Daily Steps: 41,528
Zombies evaded: 0/0
Mindfulness Diary:
Health: 76%
Satisfaction: 78%
Energy: 60%
Productivity: 25%
---
Referrals: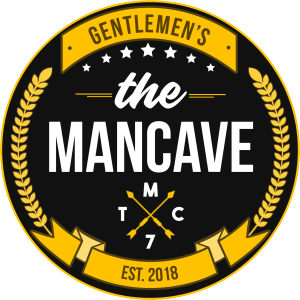 Power up and Hive on!