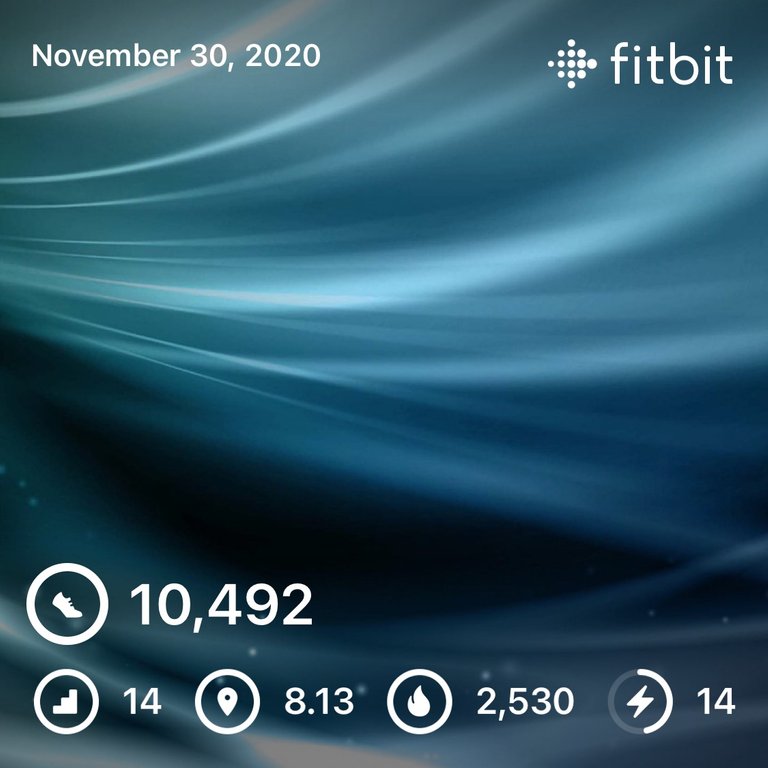 Really falling short on sleep at this point. Up today shortly after four and another solid two hours short of a full night. 😢 I did drag a bit, but luckily excitement and anticipation kept me up through the afternoon.
Did the morning routine as usual and found that my Quest 2 was set to be delivered some time today rather than Thursday! 🤩🥳 I had no idea when it would actually arrive, so I spent plenty of time walking out to the front to check.
Figured I'd kill some time and played some more Lego: Indiana Jones on the Xbox. Played through a couple more levels, but only fully completed one of them, so I'll have to go back again. 😡 Trying to find the cheat that shows where all the collectibles are, makes things a lot quicker.
Got bored with that after a while and decided to watch some more Coven. I think I'm basically done with the season. Will be sad when it's over. Thank goodness there's still like three or four other seasons I haven't watched.
I got all involved with that and didn't even notice that the package had arrived and been sitting outside for an hour! 🤩🥰
Busted out my shiny new toy!!! 😁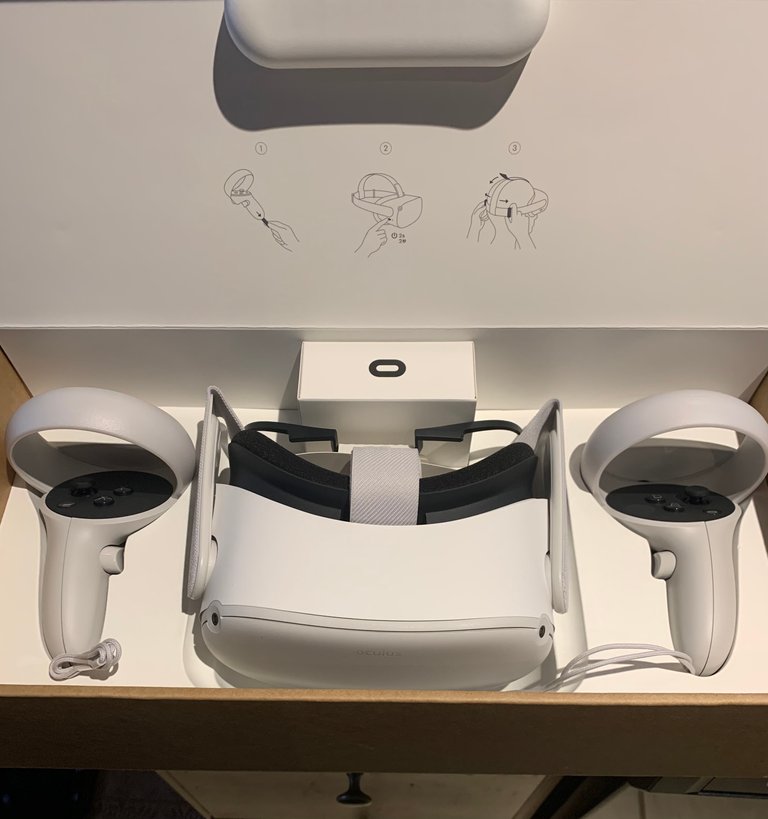 So cool! Very well designed packaging and presentation. Setup took a bit of time with updates and creating an Oculus account and all that, but not too bad.
I went in and messed around with the intro tutorial...what an amazing introduction, playing with virtual toys and dancing with a robot.
Got my home environment setup as a space ship and then checked out my PeakD profile in the virtual world! 😍
Hivefest 5 is in VR this year, so it's like perfect timing and I got registered to attend that...really looking forward to it!
I downloaded Bait, a free fishing game, but haven't tried it out yet. The first game was, of course Beat Saber. I like it, for sure, I mean, who wouldn't like slicing beats with light sabers? Did well on the first four levels, but it got challenging real fast and I haven't been able to meet the score criteria for level 5. Practice makes perfect.
The Room sounded like my kind of game...a virtual escape room with crazy puzzles and stuff. It absolutely is! Been playing that since. So amazing to be in the game and have things react to what you do and be all around you! Definitely an enhanced gaming experience.
I think I will end up getting the Elite strap for it with the battery pack. I thought it used rechargeable batteries; it does, but they're built in, so you have to quit to charge or somehow plug it in after a couple hours.
I have experienced a bit of queeziness now and again, but not terribly motion sick. I think I might try Walking Dead next. Sticking a knife in a zombie skull looks like it would be very satisfying. 😊
I quit playing and realized it was almost ten already, so I basically just got ready for bed and hit the hay. Looking forward to finishing out The Room. 😃
---
Got a pretty solid chunk of SIM from dCity today. No robbery, but still more crises. 😡 I suppose it's alright as long as I don't get nailed so hard in the pocketbook as I do when the Bank gets robbed.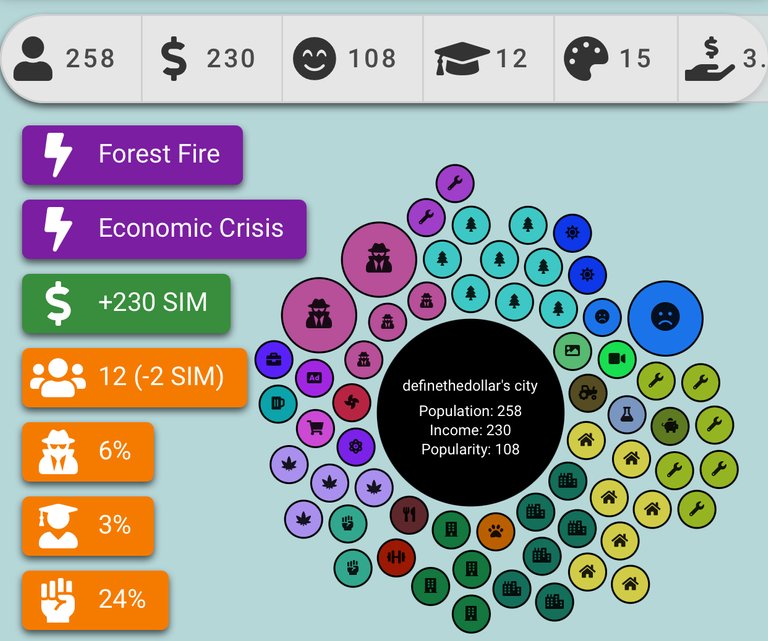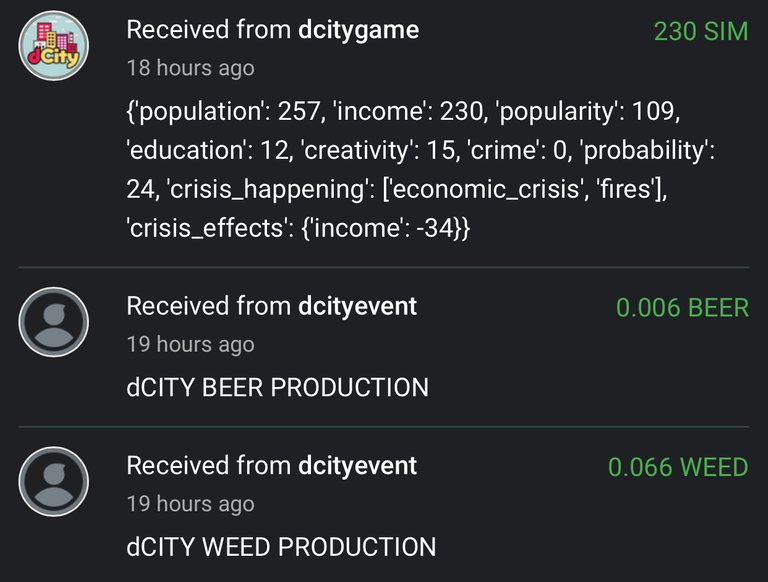 ---
Still not able to get the arena task done on Holybread. Came closer, though.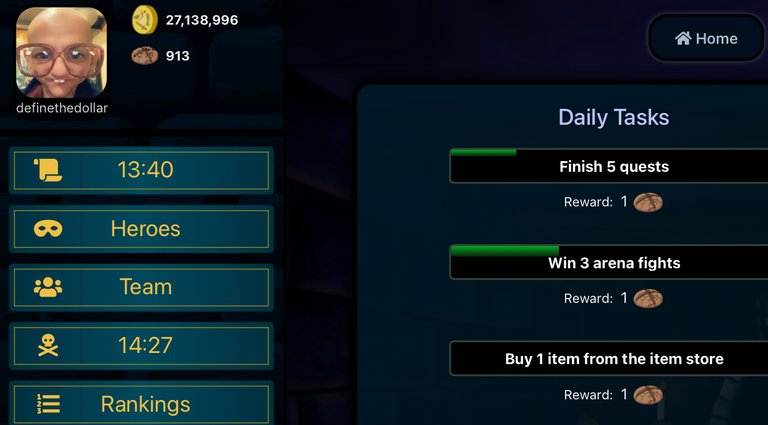 Fell back even farther this time, but still hanging on to top twenty, if only just.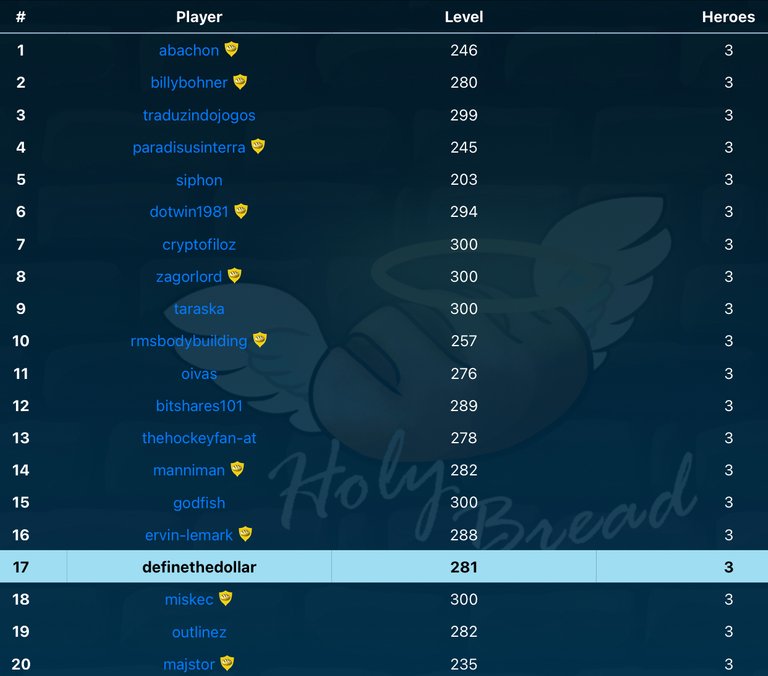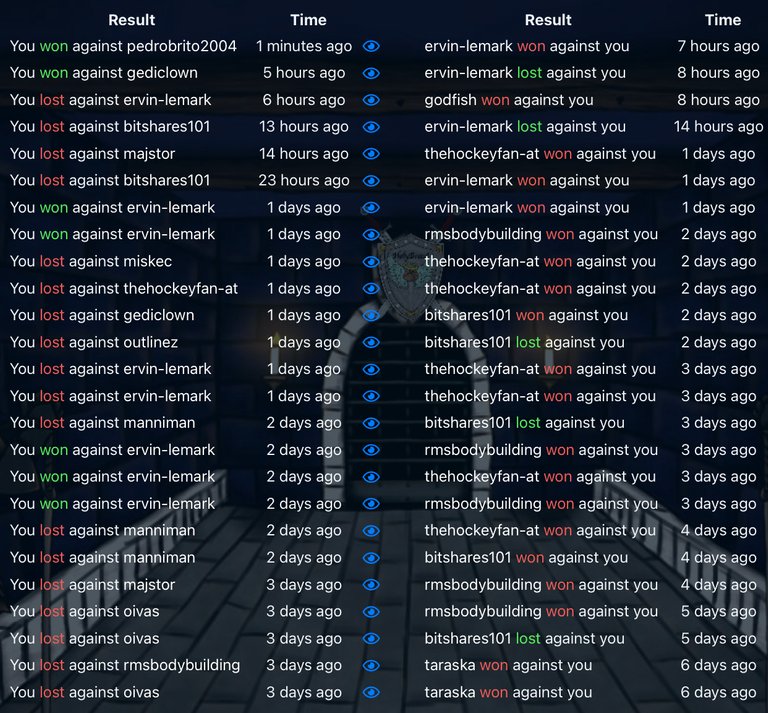 ---
I finally got the yeast I needed on CryptoBrewmaster and got a brew done. Once again, just the regular lager for four and change.

Actually moved up a bit on the leaderboard this time!

---
Today marked the end of the Splinterlands season. I never did play any more, so ended up in Bronze still.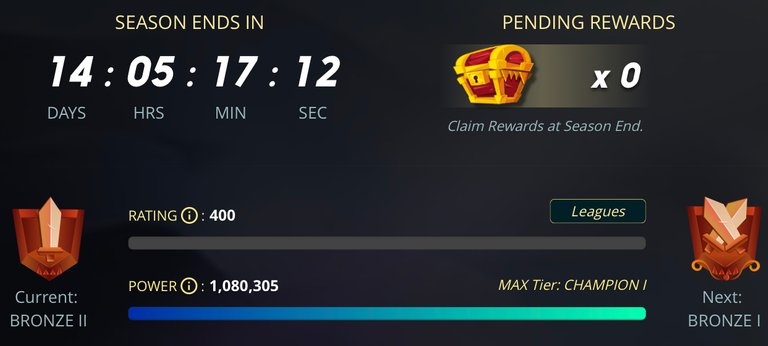 As expected, mostly lame potions and piddly DEC. I only played a few games and never got frustrated, so it's alright I suppose.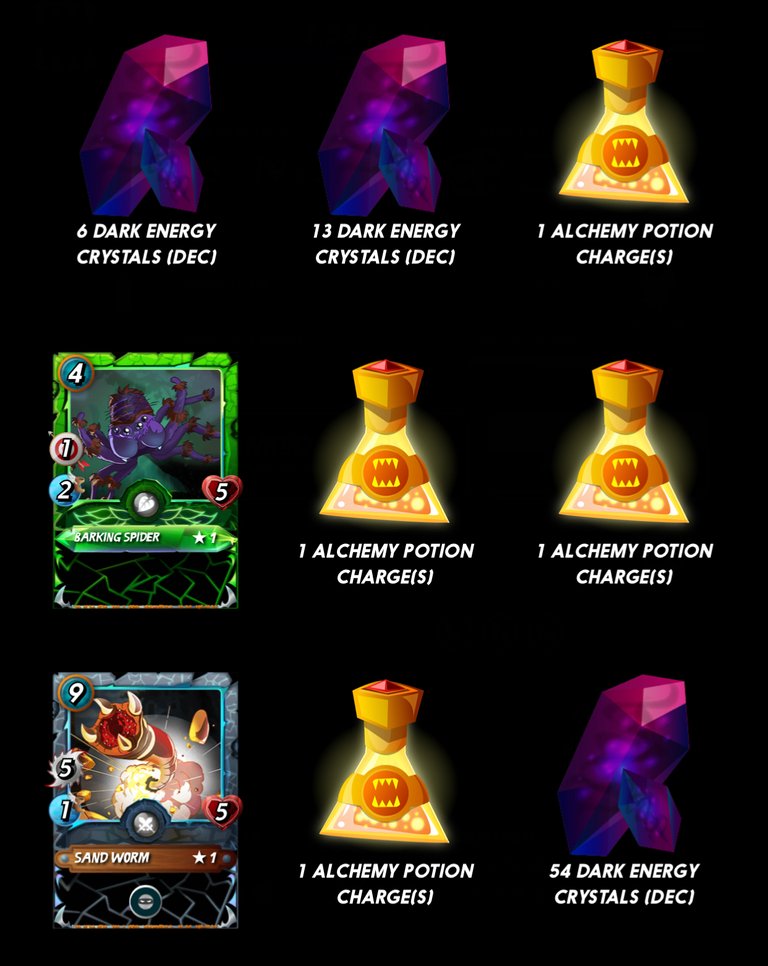 ---
Got my stats for the last week. Definitely a significant improvement over the last few! 🥳 Busted out several #AutomaticWins and even scored a #DoubleDay. Not bad.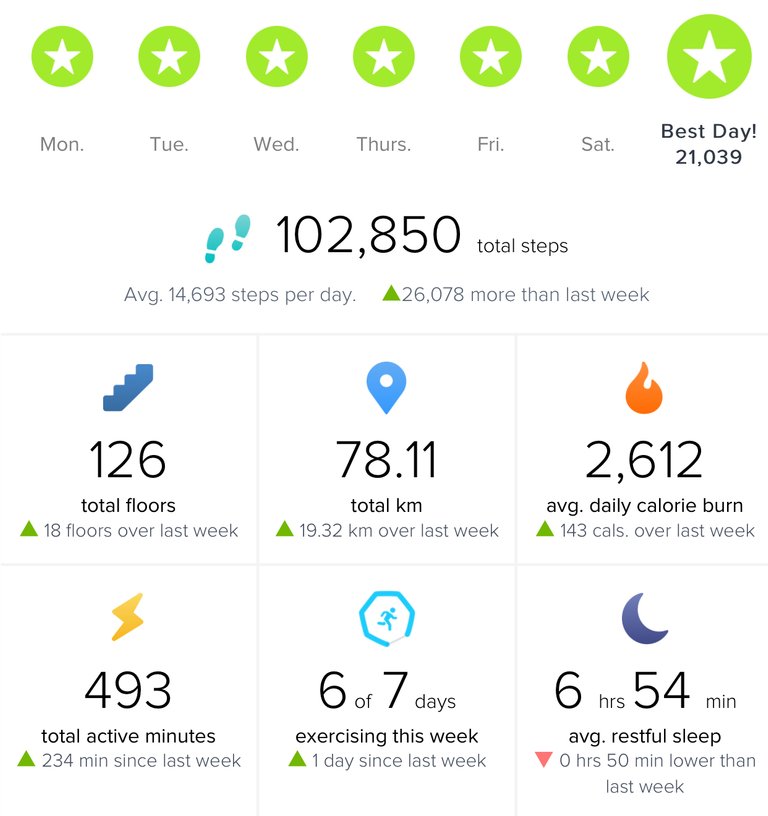 ---
Average Last 7 Days: 14,614
Lifetime Average: 15,600
10k per Day Streak: 9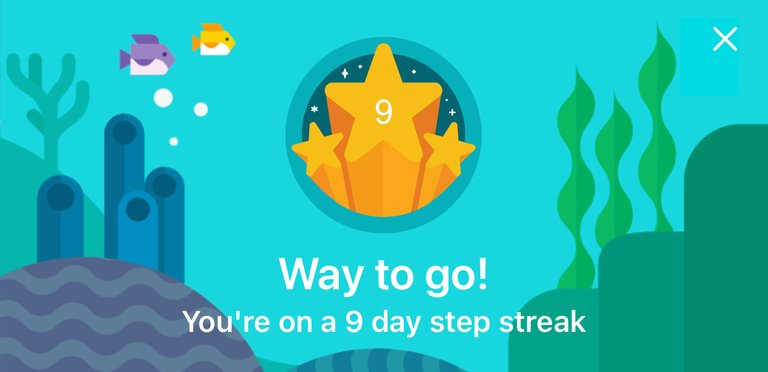 Longest Streak: 204

Distance on shoes: 204.62 km
#AutomaticWin Tally: 301
#AutomaticWin Streak: 0
Longest Streak: 19
#TripleTen Tally: 116
#TripleTen Streak: 0
Longest Streak: 7
#DoubleDay Tally: 152
#DoubleDay Streak: 0
Longest Streak: 5
Highest Floors: 120
Highest Daily Points: 41,528
Zombies evaded: 0/0
Mindfulness Diary:
Health: 86%
Satisfaction: 87%
Energy: 81%
Productivity: 72%
---
Referrals: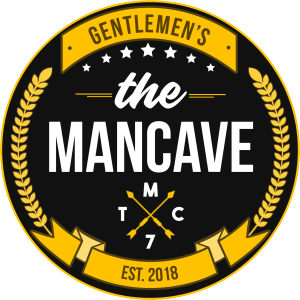 Power up and Hive on!