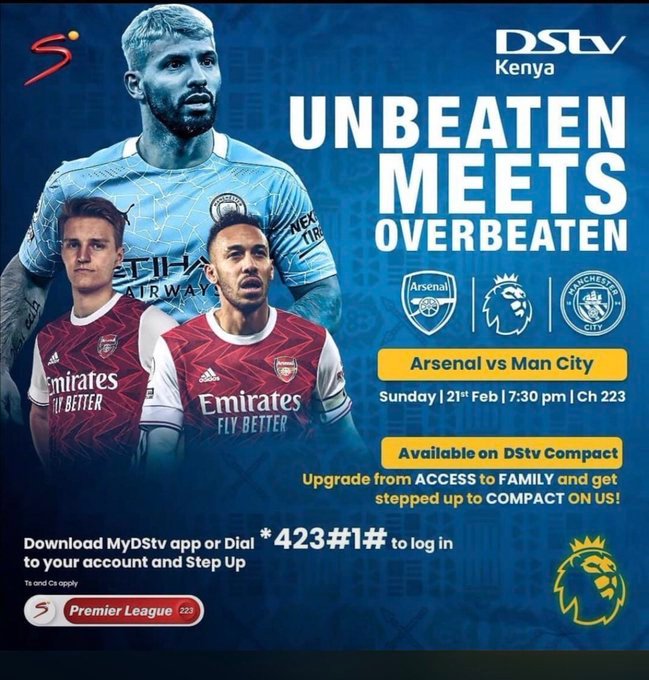 I don't know whose idea it was to make this damn banner to promote the match but I'm pretty sure @deniskj was having a laugh. Just as everyone expected, we lost the game and if you were a gambling man, you would have been very comfortable with staking your rent because that's how certain it was. Then again, the odds would have been very low, so it would be pointless.
City started the game on top, which in truth, is where they stayed throughout the match. It was men versus boys type stuff on showing today, with Man City strutting their stuff for large spells.
Sterling's attempt gave us a warning as to how serious the Citizens were taking the match but apparently it didn't register. Moments later, Sterling got his side ahead from a header from a pinpoint cross from the marauding Mahrez.
I can't make any sense as to why Holding wasn't trying to challenge for the ball. I mean, it was just him, Sterling and the onrushing and equally diminutive Heccy.
After going behind, it was more of the same, with City piling on the pressure, constantly probing and looking for the second goal.
Improved defending
I honestly hate to praise our defenders after losing hopelessly at home but we're at bare minimum territory right now. Beyond the first goal, we actually made them work and that's something to be happy about, I guess?
I mean, going forward, we were hopeless and even if this match had gone on for the entire day, we clearly had no chance of crafting worthwhile.
While defending, something we did virtually throughout the match, we actually put in a spirited showing. Unlike previous Arsenal teams, you could see a genuine desire to get the ball back, albeit for nothing.
Whenever we lost the ball, players were willing to run back to position and get goalside of proceedings. This willingness to drop back and support at the back restricted City's talented attackers from going about their usual business.
Something mildly less depressing
It wasn't vintage stuff at the back but it was effective, as far as you consider effective as not getting walloped. Which to be honest, I totally expected, so extra credit there?
Bukayo Saka also showed that he's a true gem and if we had more players of that quality, we would not be the overbeaten. Auba also showed once again that he's not good for the central role and a simple comparison between his hopeless toiling and Laca's Cameo buttresses the fact.
Also, Mohammed Elneny once again proved to be the most limited footballer on the pitch. He's good for running and that's about it. Every time he had the ball with him, he looked clueless and just dropped a back pass or sideways pass that sometimes even put us in dangerous positions.
Nicholas Pepe toiled hopelessly on the right side of the attack. His combination with Bellerin lacks synergy and they were usually just getting in each other's way, instead of complementing. Pepe did get one shot that hit the side netting but that wasn't actually a threatening situation.
I think Pepe would be better suited to playing out left with Tierney overlapping and hugging the flanks, while he tries to weave through spaces in the centre. More often than not, Heccy was the one trying to get in through those space that Pepe likes to run into, and it just messed up the rhythm.
So we were hopeless at home but that's okay. Considering how City have been dismantling everyone else they played, it was refreshing to see us making a nuisance of sorts. However, it also sucks to be so wimpy at home to people that we're supposed to be competing against.
Next up is Leicester City at the King Power stadium and it is another game that I'm frankly not expecting anything from. I'll be very happy if I'm proven wrong by the boys and regardless of my hopelessness, I'll still cheer on the team. Until we meet again, up the Arsenal.