Art-Venture Photography Contest- Misty Autumn

Thanks so much to @stef1 and @myskye for the Mysterious Beauty of Autumn contest.
This photo was taken when I went out to my mailbox and is my entry for the contest.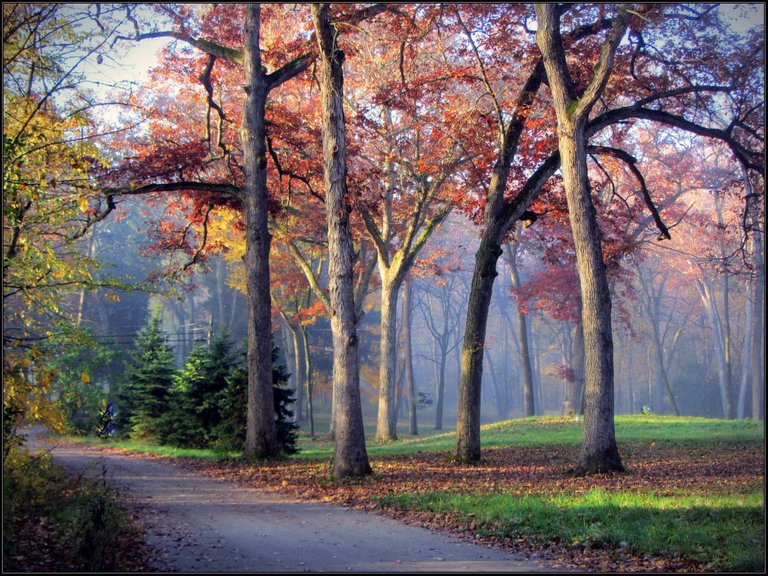 And since I don't like to do a post with only one photo, here is one taken from roughly the same spot looking in the other direction up the road. I have posted these before, but it was some time ago.
Autumn is a lovely time of year when you live in the woods and the beauty truly is a bit mysterious on a quiet foggy morning!
Everyone who leaves a legitimate comment on this post will receive 1 @commentcoin token in their SteemEngine wallet.
On Sunday the amount of @commentcoin you will need to use the #cc tag will go up to 40 cc. You can use the tag and reward cc for engagement, too. Comment Coin tokens can be easily purchased using Steem in your SteemEngine wallet.
Let me know if I can help!

This week's Shadow Contest is Show Me A Shadow No. 2
Go here to enter

banners by @shasta


Street Letter signature by @otage
[email protected]
eSteem.app | ‍GitHub | YouTube
✍ Telegram | Discord




---
---