I went to the Lisk Center again, on my bike with a detour, and I walked up the stairs to the 6th floor.
I also walked through the Rabobank's public sculpture garden again. This mirror ball has a slot with the Spanish text Cartas al cielo, which I'd translate as Letters to Heaven (literally 'Cards to the sky').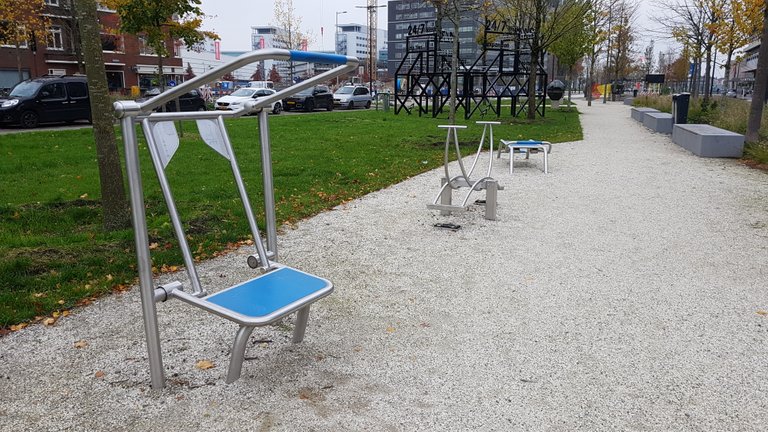 At the same place, I tried this machine, which makes you pull up your own weight, or at least part of your own weight, with some leverage. I've discussed this on Steem with someone who was skeptical about the effects. This one did allow me to do 20 chinups rather than 3 with my full 90 kg.
Back home, I played Civilization V with mods for the first time. I'm now Captain Jonathan Archer of the Federation of Planets, who follows the Bumuntu religion and uses axe-throwers as artillery. This is relevant because it will help me to do intermittent fasting during the weekend. I'm less hungry when I'm immersed in a game or a book than when I'm writing or on social media.



5544

Cycling, Walking, Weight Lifting