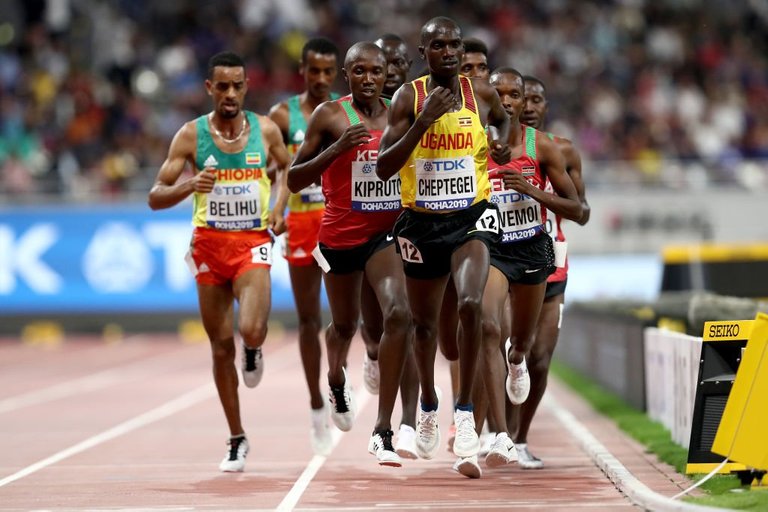 credit
Joshua Cheptegei has once again made Ugandans so proud by coming first in the 10000m race. He was able to beat about 18 other runners to the title in a time of 26:50:32 the best he has ever made.
Two Ugandans represented and another Ugandan finished 17th. Some of the finest long distance runners kipruto and Kejelcha from Kenya and Ethiopia led the put up a great competition in the most crucial laps but Cheptegei was able to hang on, and by the time they came close to the finish line he was in better position to get there first.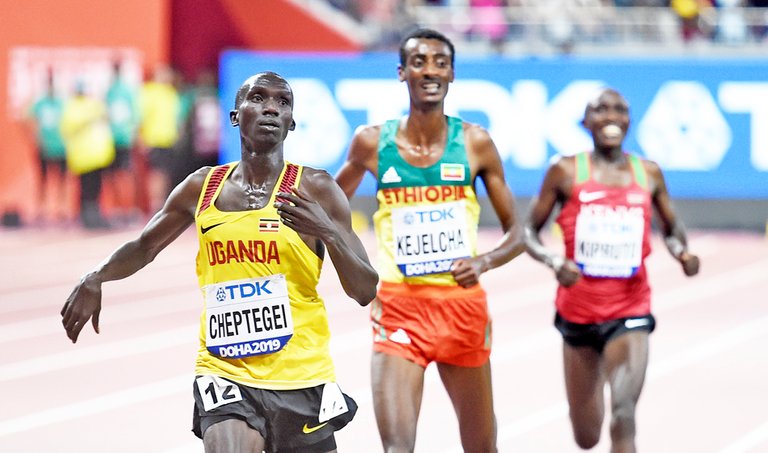 credit
Ethiopian runner Kejelcha came in second followed by Kipruto.
Joshua Cheptegei has won his third gold medal this year. He has been such a runner. He was able to get two gold medals in the World cross country Championship.