Sometimes I'm checking athletics news to see what's new in the business and to stay informed about events, results etc. Today I came across an article that surprised me, not the article but what it was about and made me think.
The World Athletics Diamond League is an annual series of elite track and field athletic competitions. source
It's an important event organized since 2010. Before that was the IAAF Golden League which took place every year since 1998. There were 32 races in total annually but in March 2019 a decision was made to reduce the number of Diamond Race events from 32 to 24. That's a 25% decrease and it looks like not just the number of events were reduced but the 200m, triple jump, 3000m steeplechase were removed as well.
These drastic changes made people unhappy. Imagine athletes practicing to participate at these events finding out that they can't participate because there's no event organized in 2020.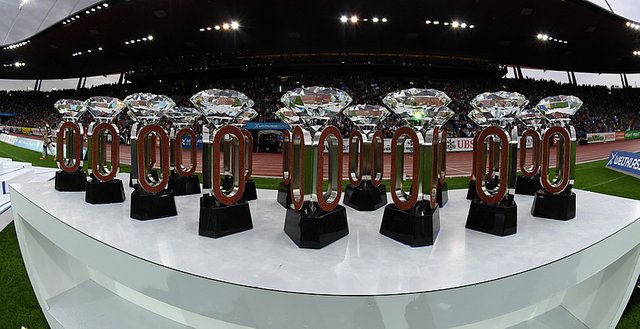 source
200m is an important event for me, triple jump as well as well as 3000m steeplechase. I'm pretty sure I'm not the only one who likes these events.
This massive downsizing is seen as a negative thing. Jamaican sprinter Yohan Blake is upset about it and thinks World Athletics chief Sebastian Coe is destroying athletics with this decision, not promoting it. He's an experienced athlete, training for the Tokyo Olympics that will be his last one. He knows better what's going on in athletics and if he thinks this move is not good, then he's probably right.
It would be nice to see new events introduced, as it happened over the years and which is normal after all. Life is changing at a high speed and there's always something new. That's called progress. Cutting back is not progress.
After further search I found out that discuss throwing was also cut from the program and the reason is an ugly one as far as I'm concerned. These changes were made to fit a new 90-minute broadcast window.
Yet again we have a case where money talks and the rest is not important. this is not the first and not the last event that is tailored according to broadcast rules just because money is involved. Looks like nothing is important anymore, money is on first place. It's a shame to sacrifice these events and truly hope the decision is going to be reversed one day so those athletes have a chance to participate.