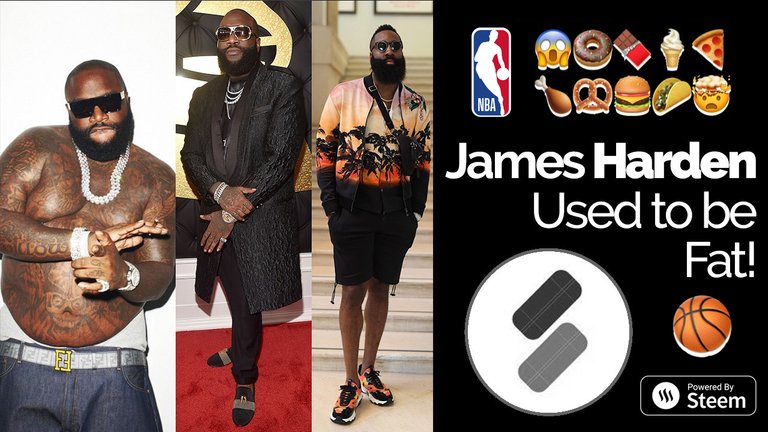 Did you know before James Harden was an NBA superstar, he was once in a sugar-induced coma?

It's no secret that James Harden is a dominant NBA stud.
Some may know that he has not always had his famed beard that has earned him the motto "Fear the Beard".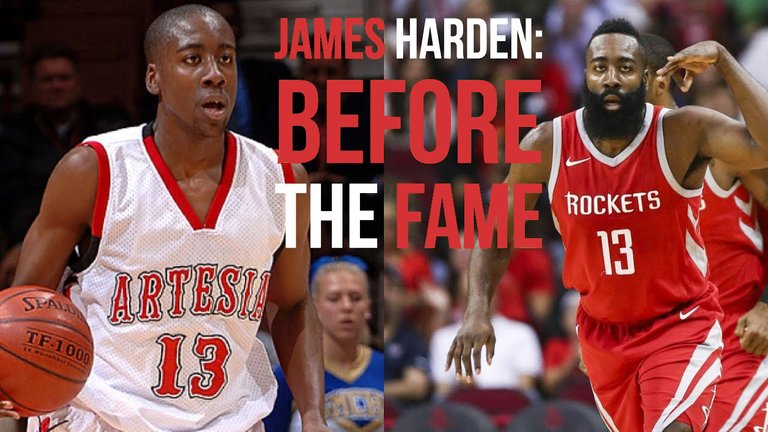 Most however do not know, that during the off-season in 2015 something terrible happened. Head coach Mike D'Antoni walked into the Rockets film room to find Harden passed out in the floor covered in blood and cocaine. Later it was found out that it was actually strawberry syrup and powdered donuts. He was in a 3-day coma, doctors thankfully were able to resuscitate him.
Harden managed to gain 150 lbs in just one month. This left James morbidly obese, fixing this health issue was futile for the Houston Rockets if they had any hopes of winning a championship anytime soon. So much so that the coaching staff put him on a strict NO CARB diet for the remainder of the summer.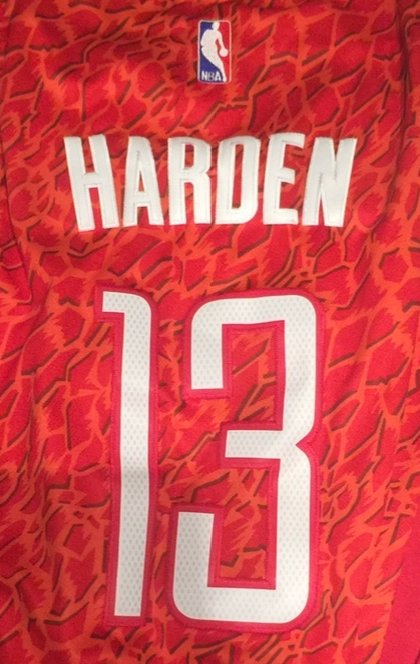 Conditioning coach Bradley Booshid had this to say about Harden's behavior :
James spent the first month of the summer in 2015 attempting to become a respected hip hop artist & eating far too many sweets. He just was not focused on improving his basketball skills like we pay him $28 million a year to do. Instead he was visiting local buffets daily and spending all of his free time in the music studio.

The turn around, no jumper
Thankfully Harden worked very hard until the 2016-17 season started and he lost all of his excess weight. Some would even say he looks even better now than he did before the weight gain incident. Lucky for him, he was not forced to step on the court looking so out of shape. This would have killed his chances of remaining a famed NBA hype-beast. He looked like a totally different person when he was over 370 lbs. Now he's back down to 220 and dominating the game again.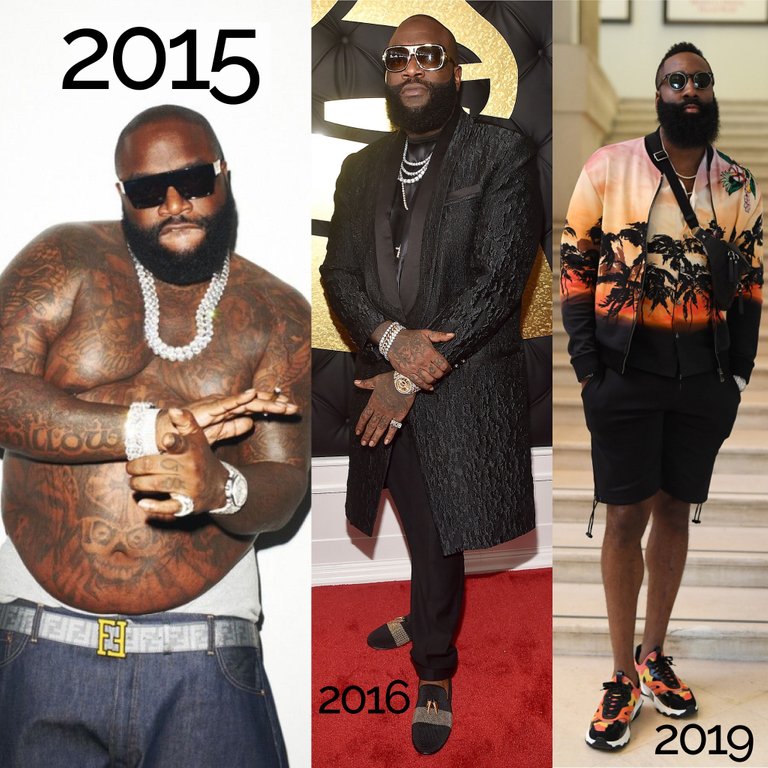 Let this story be a warning to you. Never are you fully safe from gaining weight. Even if you have a fast metabolism, it can always slow down unexpectedly. Do not let your hobbies distract you from your goals.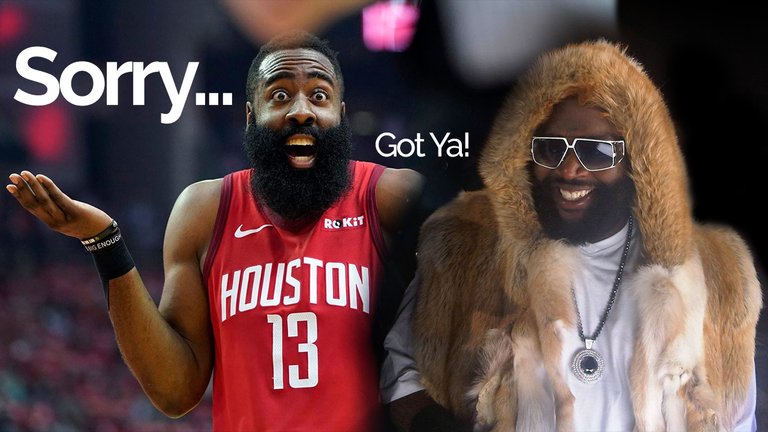 James Harden and Rick Ross look similar...
Did my post make you laugh? Hopefully you didn't take this one too seriously.
Leave your comments below, this is #sportstalk after all.


Join my Fanbase on SteemAuto to support my content consistently (Click Here)
Leave a comment if you do become a fan and I will give you a 100% upvote in return, plus maybe a follow. If you post some quality content then you may even catch me manually curating and upvoting you more in the future.
Best Regards,