Vince Carter will play his final season next year at the age of 42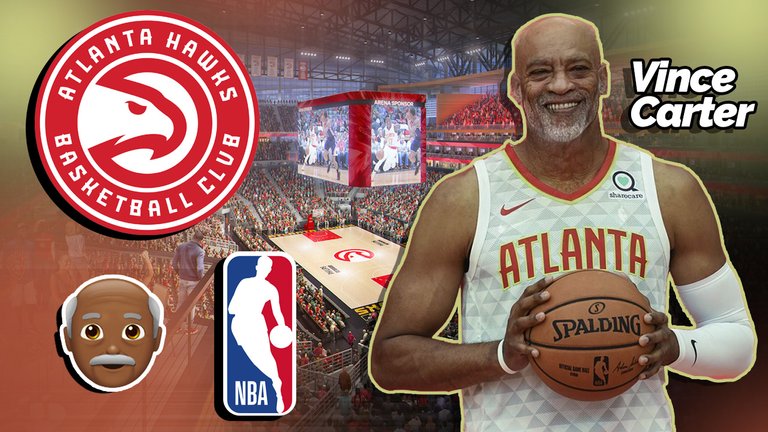 Not only will Carter be the oldest player in the league during the 2019-20 season, but he will also be the only player to ever play 22 seasons.

Passing up some legends
Vince Carter was tied for the most seasons played in the NBA last year, with a total of 21. Other players who also had played that long include Kevin Garnett, Dirk Nowitzki, Robert Parish, and Kevin Willis. No other player has ever reached 22 seasons, Carter will be the first. His head coach Lloyd Pierce is only 8 months older than him. The main role Vince will play on the team is the mentorship he will provide the slew of young talent on the Atlanta roster. Carter entered the league in 1998 out of UNC, the same year that star guard Trae Young was born.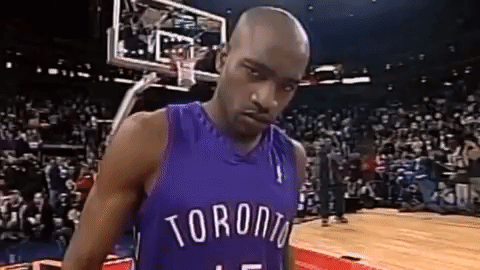 Vinsanity
Vince spent his best years with the Toronto Raptors until being dealt to the New Jersey Nets during the 2004-05 season. Even now he still can play, albeit not quite the emphatic dunker that he used to be. He's jumped around the NBA over the last few years, playing on many different teams. Including the Orlando Magic, Phoenix Suns, Dallas Mavericks, Memphis Grizzlies and Sacramento Kings before settling in Atlanta last season.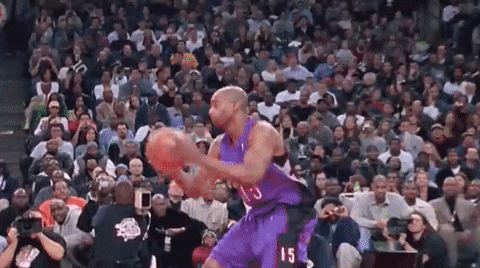 No championship
Carter will no doubt be inducted into the hall of fame, but he still has yet to ever win an NBA championship after all of this time. It won't be happening next season either, as the Hawks most likely will not even make the playoffs. They will be a force to be reckoned with in the coning years however.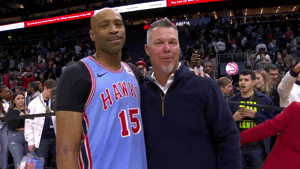 Memories from childhood
I will never forget Vince Carter, he was the most memorable dunker when I was growing up. He won the dunk contest in 2000 beating the likes of Tracy McGrady (his cousin), Ricky Davis, Steve Francis, Larry Hughes, and Jerry Stackhouse. It is pretty crazy to watch the superstars I knew back in the day all start to gradually retire.

Are you happy to see Vinsanity back in the league next year for his final season?
Leave your comments below, this is #sportstalk after all.


Join my Fanbase on SteemAuto to support my content consistently (Click Here)
Leave a comment if you do become a fan and I will give you a 100% upvote in return, plus maybe a follow. If you post some quality content then you may even catch me manually curating and upvoting you more in the future.
Best Regards,

---
---