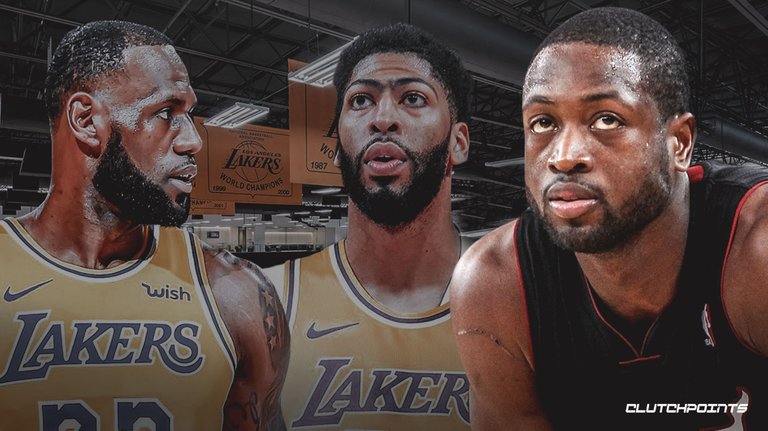 Dwyane Wade formerly of the Miami Heat obviously he spent some time with the Cleveland Cavaliers the Chicago Bulls those are more of his forgettable years but just retired however could there be a way that he ends it ends up in Los Angeles with LeBron James he may be keeping the door open apparently it's according to Wade himself he plans to work out with LeBron during games after games in workouts you know just getting a lift in whatever it may be he's gonna be active with LeBron and he says that he is leaving the door open now last year.
His year before he retired obviously it was his you know farewell tour that he went on with the Miami Heat if that's what you're into good for you but anyway not my thing 15 points per game four rebounds four assists look he was on the decline there's no doubt about that but I truly believe that if Dwyane Wade wanted to play another year in the NBA he easily could have done it this year I mean those are pretty good numbers on a team in Miami that was competitive for that eight seed in the Eastern Conference they could have had that last playoff spot obviously it didn't happen.
But let's remember not too long ago Dwyane Wade and LeBron James already played together I mean they were in Miami and they had an incredible run obviously it was the first real big three that first Super team that came out unless you you know consider the Boston Celtics back in the day but look Dwayne Wade and LeBron were unstoppable look at LeBron twenty six point nine points per game Wade twenty two point two five rebounds and eight rebounds from Bron for maybe even their closer to five assists for Wade seven assists for LeBron James both shooting the ball pretty well.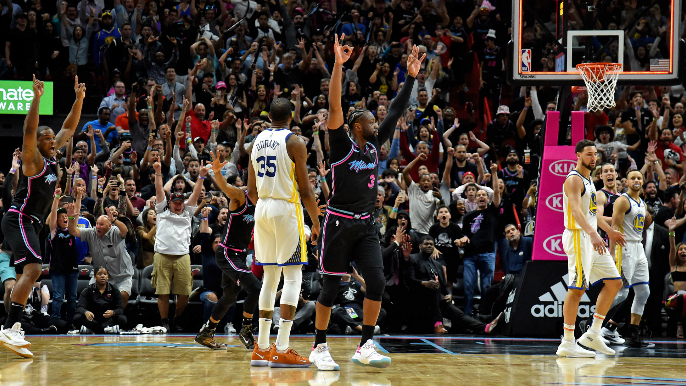 Wade's never been a great three-point shooter but the field goal percentage was there and those two were just a dynamic duo so could it be possible they end up back together in Los Angeles obviously they're buddy-buddy but here's what Wade said himself to the LA Times obviously a Los Angeles newspapers so he said I'm done referring to retirement but my trainer is going to keep me in shape just in case something happens I'm going to stay in shape because you never know Never Say Never now.


Dwyane Wade is retired most retired players stay retired unless you're magic or Michael Jordan or couple other guys I guess have come out and been successful but maybe Wade could do it and maybe the Los Angeles Lakers make sense now their bench next year the Lakers at least it's pretty solid I mean they've got a really good bench these are their top five off the bench guys.




source chat sports