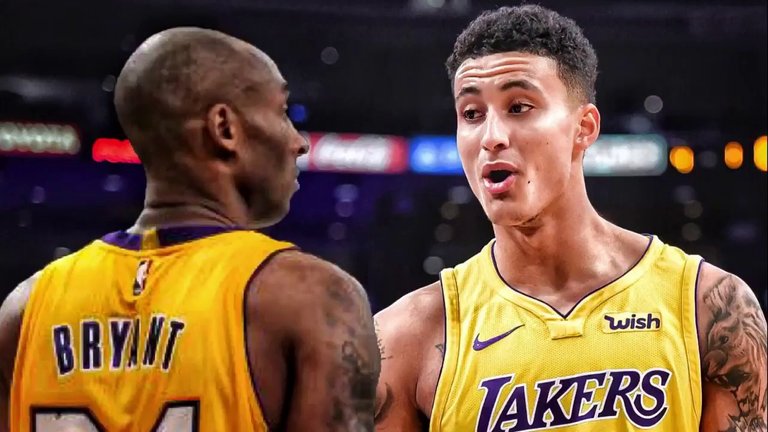 In Los Angeles house we went to Kyle Kuzma you know I think people expect him to take a big step forward this year he's kind of supposed to be that third star next to Anthony Davis and LeBron James now he's not a star yet but he is a great great player and there are a lot of people that think he's gonna take that next step forward and clue Kobe Bryant looks at Kuzma has become a key part of LA's core and really he's a building block for the future as well he can play either forward position small forward power forward he can't really guard the power forwards but he's better suited at that full role on the offensive end.
And like I said he just received some really high praise from a Laker legend in Kobe Bryant here's what Kobe had to say about Kyle Kuzma he was basically asked you know why do you think how Kuzma was untouchable this summer
" Because he's one of the few Lakers that did not get traded in that Anthony Davis trade here's what Kobe had to say this includes offensively and defensively defensively he has the potential to be a great defensive player "
Kobe used the word defense a lot in there but anyway he said so I think that's one thing they looked at that they being the Lakers as well as his shooting ability and his size I think you put all that in the pot and it made him indispensible for this summer and I agree I mean Kyle Kuzma has become a key in the offense he Mike Kobe said is becoming a better defensive player not quite there yet it can't really guard the fours he's a little slower to guard the threes but he can get there he's got the size he's got the length.


Now last year Kuz might had a great year now the numbers are a little bit inflated because the Lakers were obviously bad Kuz was getting a lot of minutes but 18.7 points per game is no joke I'd expect that to drop down to about 15 or 16 with ad coming in but the efficiency the efficiency is gonna go way way up for Kuzma now 3-point percentage that's where he's got to work on his you know his shot his efficiency his consistency. Kuz he only shot 30.3% so if Kuzma can become a better 3-point shooter and a really really great defensive player you got to think that he's in this crunch time line up for the Los Angeles Lakers.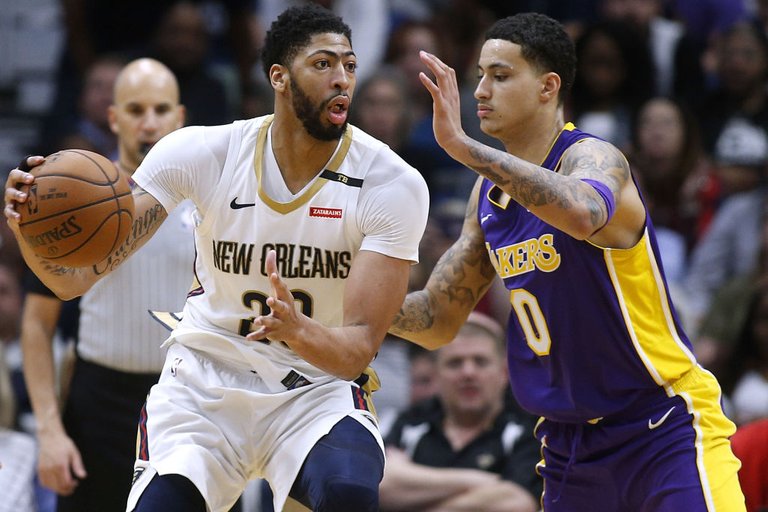 It's not obviously this isn't the starting five this is hey when we got a win a game it's the last two minutes this is who we want in LeBron James Danny Green can take these Cadwellpope Kyle Kuzma and Anthony Davis now I know what you're thinking KCP not really on the same level as these other guys but you gotta have somebody else that can guard wings that's what KCP can do I mean he's good enough on the offensive end as well then you got Kuzma thefore and look AD just sucks it up and he plays the five because in crunch time it doesn't really matter that much you just got to have your best players on the floor.




source : chat sports