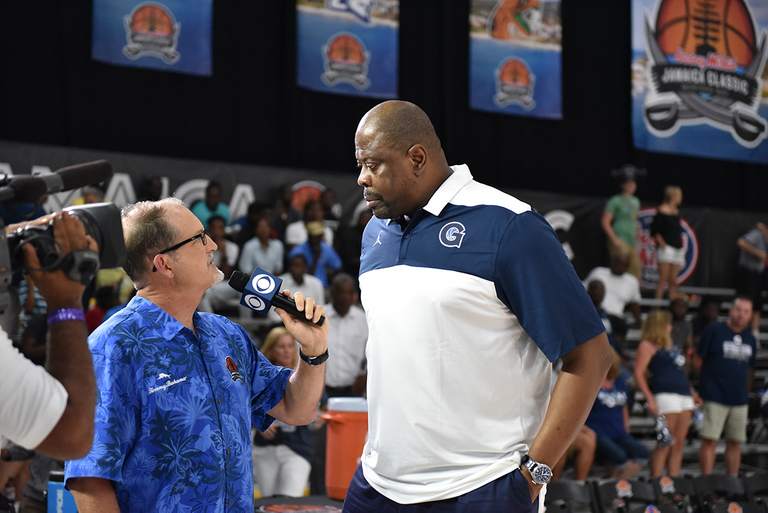 (courtesy of jamaicaclassic.com)
If I get it right this is the best known player from Knicks
from last year Jersey Mike's tournament.
Patrick Ewing was there to support and be a branch from NCAA Basketball
with Jamaica.
Before joining the Knicks, Ewing was a force in College basketball.
He won a championship in 1984 before going to the draft class of 1985
to join the Knicks.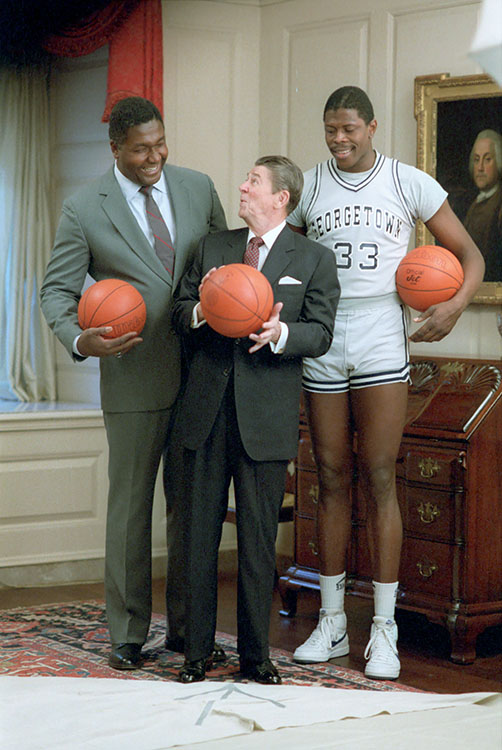 (wikipedia)
After a few stunt as assistant coach in the NBA,
Patrick is the coach of Georgetown program,
the same school he started his basketball journey
Ewing is from Jamaica.
He is better suited to be there and to promote the sport.
This year it will be November 22-24, 2019.
Two years ago it got started to empower
and bring the sport internationally.
Many US based sports did it like American Football.
This year Baseball went to UK.
Eight College will come on board
at Montego Bay Convention Center
to entertain the fans of basketball.
You will witness Rhode Island, Louisina,
North Texas, Utah State and many more.
After two years it is a success
that is why they are back for a third year in a row.
When you see sports are burgeoning,
no time for anything ineffective.
I am pretty sure
everyone will get involved
and it will be a vacation destination,
while it is cold now where those teams usually train and play.
It will help and channel Jamaican parents to put their kids through
sport like basketball and eventually the NBA.
Stay put
--------------------------------/////----------------------------------------------
Input for this post @ http://www.jamaicaobserver.com/sports/NCAA-basketball-teams-to-stage-preseason-games-in-Jamaica?profile=1498
---
Posted via ReggaeSteem | Reggae Culture Rewarded