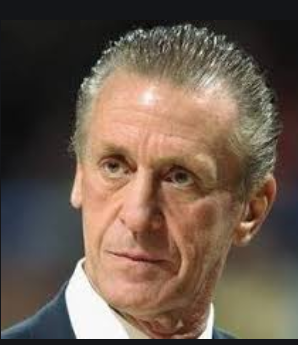 I have a tough time making sense of the Miami Heat. They have the 2nd best record in the East with their best player, Jimmy Butler, seen as a difficult player and teammate for most every team he's played for. Justice Winslow, the player Miami wouldn't trade to Boston for SIX draft picks, has only played eleven games. Kendrick Nunn & Tyler Herro, two rookies, are averaging 30 and 28 minutes per game respectively.
This is a team who knows exactly who they are and where they are going. Hassan Whiteside is averaging 15.5 points, 14 rebounds, and 3 blocks while shooting almost 60% from the field this year for Portland, a player the Heat were all too happy to get rid of. Pat Riley notoriously shot Lebron James down when he brought up the idea of Riley taking over coaching duties for Spolestra back in 2010. Who says no to one of the greatest players of all time in favor of an (at the time) no name NBA coach??? A basketball genius, that's who. The Miami Heat have strict guidelines of expectations for their players, requiring them to maintain a certain percentage of body fat and game weight. This military-like style may seem over the top to some, but discipline clearly gives Miami players an elite work ethic and a tremendous sense of pride.
Miami is now in a phenomenal position- they have a great deal of depth, young players on cheap contracts, and a very inviting city to play in to attract stars. With the success they've had to this point, they have so many options of what they could do between now and the trade deadline. Do they stand pat with the thought that Winslow coming back will be enough to take them deep in the playoffs? Do they make a trade for a star that complements Adebayo and Butler? How much loyalty do they show to Dragic now that Nunn has shown he's a stud? I have no idea. Whatever Pat Riley chooses, I can guarantee you that the foundation he's laid will keep the team rolling.