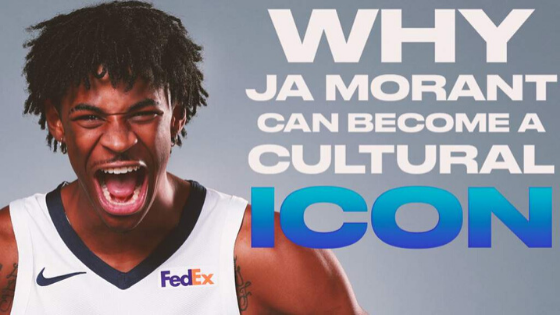 Ja Morant plays with the speed of Iverson and plays above the rim like Westbrook and Rose. He is the making of a generational talent.
His ambidexterity makes him near impossible to guard and his hyper athleticism and fearlessness leads to consistently monstrous plays.
Related: NBA: Grizzlies' Ja Morant plays just like Derrick Rose ; and an attitude to match
His insane athleticism and leaping ability has made him a human highlight reel and he has to have one of the best rookie reels in NBA history.



There's a lot of hype about Zion, who is more about power than anything.

Morant on the other hand has shown more on-floor consistently, which has also set him up to take out ROTY honors.
We missed out on the full potential of Derrick Rose due to career injuries and if Ja can stay injury free, he may just give us a taste if not, more than what Rose at his full potential was able to be.
He is just as electrifying with the potential to exceed what D-Rose delivered and has already developed into a better pass than he ever was.
Here are five reasons why the explosive Ja Morant can take it to a whole new level and become a generational talent as well as an NBA and cultural phenomenon.
1. He's popularizing the already iconic teal Grizzlies throwback
He recently featured on the front cover of SLAM flaunting the famous throwback, further popularizing the already iconic jersey.
He's also likely to become ROTY which will make it even more popular.
There's nothing more mesmerizing than seeing the famous teal, trimmed in Native American markings flying across our screens.
2. He's made SLAM, again!
Morant graced the March edition of the bi-monthly Slam magazine, the epitome of basketball culture.
What's more amazing is that the magazine issues six editions annually, and Morant has already made the front cover twice after only 59 games and as a rookie.
"If you'd have asked me in high school would I ever be on a SLAM cover, I probably would've said no," Morant said.
"Being on my second SLAM cover, finally in the NBA, the Grizzlies definitely took me back to my first time", he continued. "I will continue to work, keep making people proud. Keep being a great role model to whoever's looking up to me"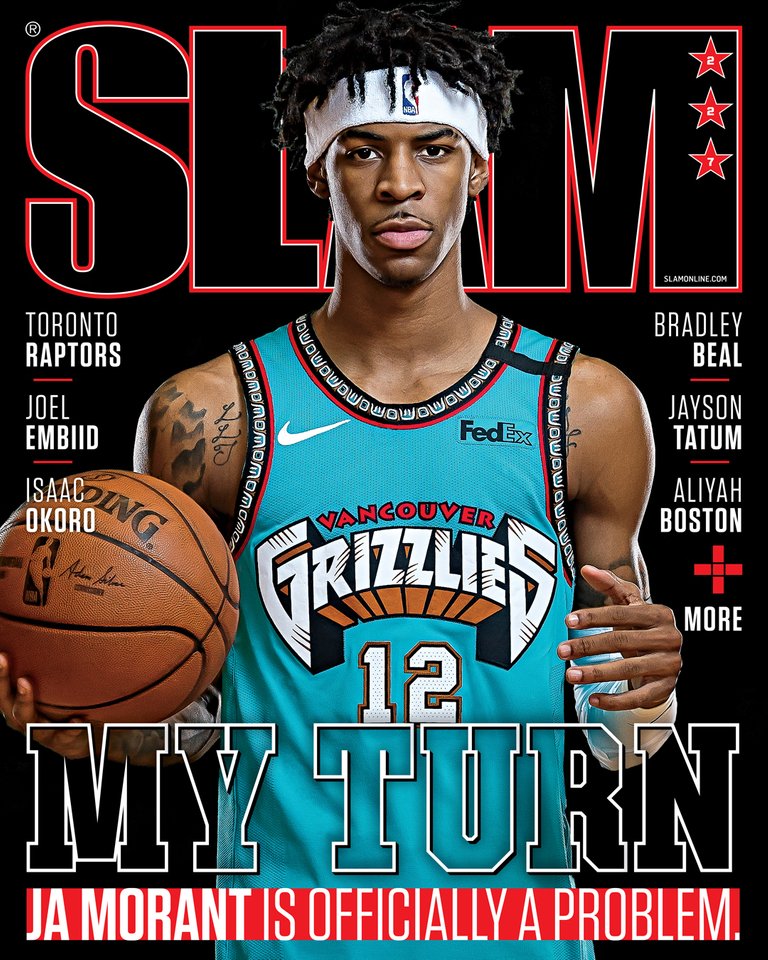 3. He's receiving national and global attention in the smallest media market
Out of all of America's Major Pro Sports markets, Memphis is the smallest TV market with the exception of Buffalo and Green Bay-Appleton.
There's not much Morant can do regarding the market size, but he's made them culturally relevant again and people are watching the Grizzlies with interest.
His electric and ferocious play gives people a reason to watch Memphis play, giving them invaluable exposure on a national level. 
Morant already ranks 11th in clutch shooting (field goal % in the final five minutes of games) scoring 28-for-52 at almost 54%, a key contributor for why Memphis is attracting attention. 
You can only imagine the type of hype that Morant would be receiving in a market like New York, which is almost 12-times larger than that of Memphis. To do it in a market the size of Memphis is phenomenal.
4. The least most valuable franchise is relevant again
Ja Morant has welcomed in a new era of basketball for the least most valuable franchise in the NBA.
The Memphis Grizzlies matter again because of Morant. The type of player that can contribute to making a small-market team like the Grizzlies relevant.
Like I mentioned, people are tuning in to watch Memphis purely because of the entertainment factor that Morant brings.
I mentioned Morant as clutch, and it took only three games into his NBA career to get the better of veteran All-Star Kyrie Irving. It was the start of Morant delivering us heart stopping plays.
Ja scored 17 points in the fourth-quarter including the game-tying layup with only seven seconds remaining.
He would then go onto block Irving's shot to force overtime and then assisted Jae Crowder for the game winner in OT.
5. "He just learns so fast"
Grizzlies head coach Taylor Jenkins said about Morant: "There's so much he's learned".
"He's got that ultra-confidence and it permeates throughout the team when he gets going." 
It's not a stretch to suggest he could have a breakout sophomore season much like Luka Dominic did.
He has superior passing vision, an ambidextrous touch, explosiveness and a change of direction that's extremely hard to defend.
He thrives on attacking the rim which is more entertaining than just bombing three-point attempts or setting up for the mid-range shot.
Players generally leave small market teams to a bigger market, and it'll be interesting to see whether Morant chooses that route or stays put.
Either way wherever he goes, he's well on the way to becoming a generational talent and a cultural icon along the way.
► Check out the original post at Wolfgang Sports
► If you liked it that much, become a sponsor and you can even dominate with your own headlines
► Join our newsletter, completely free, and be the first to discover new content
►About Me
I'm just a 30-something year old who loves sports, but I ain't flexin'. I'm a completely amateur sports writer 'journalist' inspired by US and UK sports covering basketball, soccer, American football and more. I'm not a pretender, it's a hobby and if I sound like I'm half street half corporate talk that's my holistic approach. Peace bro.