Hiveans! Today is Saturday! And as you know it is time for a #BeerSaturday post :)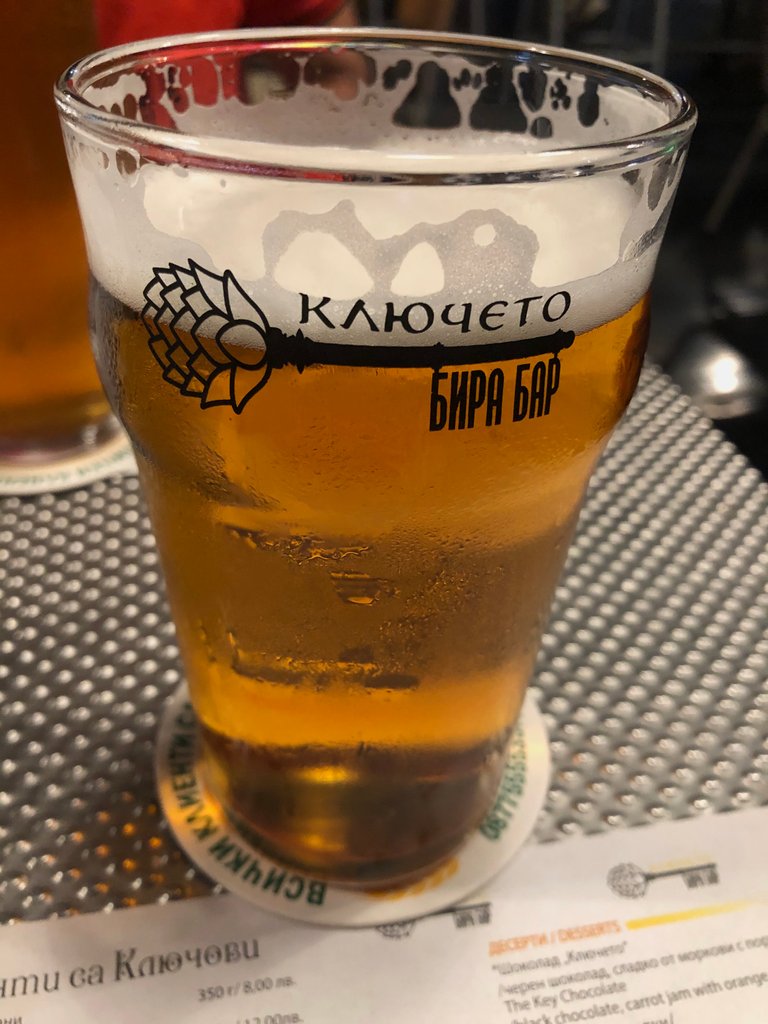 Last Sunday me, my girlfriend and a friends of ours went to a "Beer Bar" where we watched the Champions League final between Bayern Munich and PSG ⚽️ For those who don't know that's like the Super Bowl but with soccer teams.
The Bar where we went is called "Klucheto" which in bulgarian means "The key". 🔑 It was the first time when I'm visiting this place and I was surprised how many craft beers do they offer.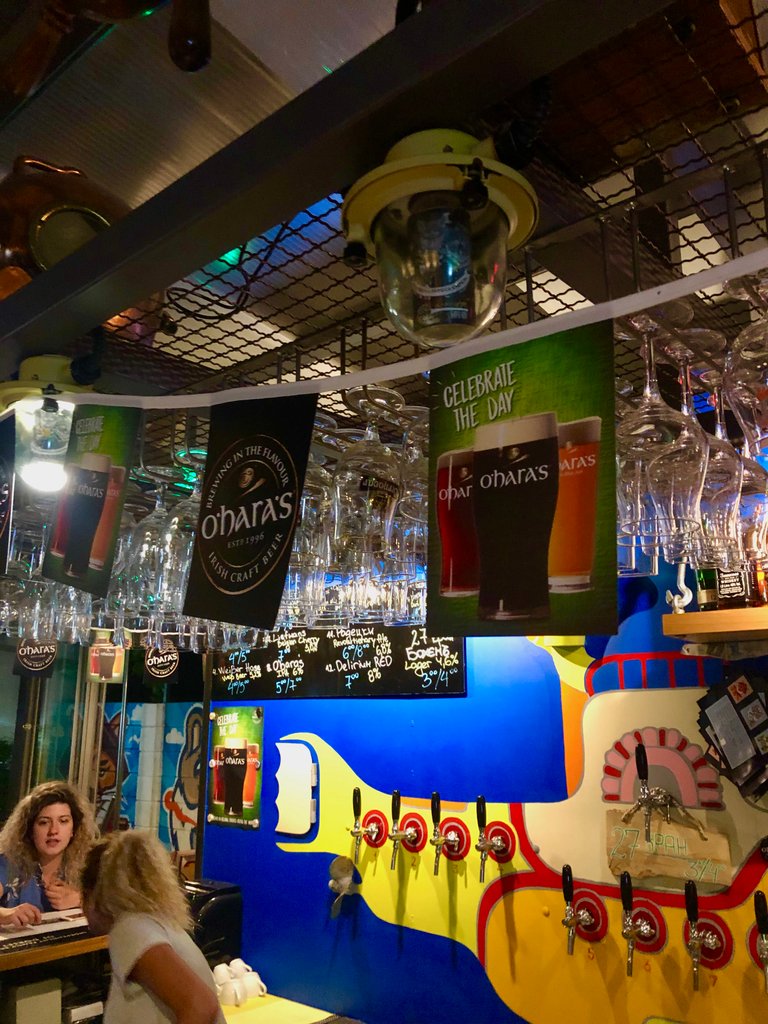 We went to the Beer Bar 1 hour before the game because this kind of events are always watched by a lot of people and almost every place is full.
We, the bulgarians, truly love the sports. Beer (actually all the alcohols) and Soccer ( known as Football here) are very common topic for everyone.
I really like places like "Klucheto/ The Key". The atmosphere is different when you know that the people are there to have fun, drinking a few beers. There were a lot of IPA Beers, but I decided to try their own Beer, which is also called "Klucheto/The Key".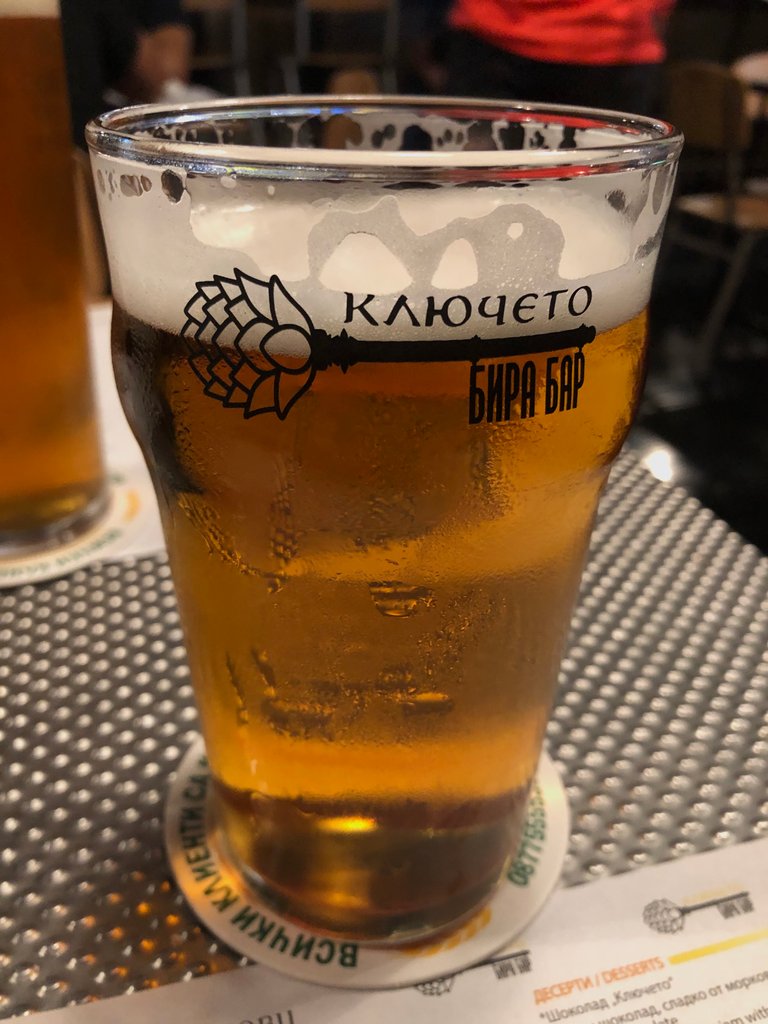 Actually it was very good. I always say that the Light Beers are way better then the others. The draft beer should be cold, so it was nice that they are putting the glasses in the fridge and when they give it to you it is in perfect condition. I know that this is very common in USA, but in Bulgaria isn't.
Of course, You can't just have a beer. In this kind of places are always a nice foods. Actually I've heard in the past that this place have a wonderful burgers so when I chechked that they have a Pork Burger I was sure what I will eat.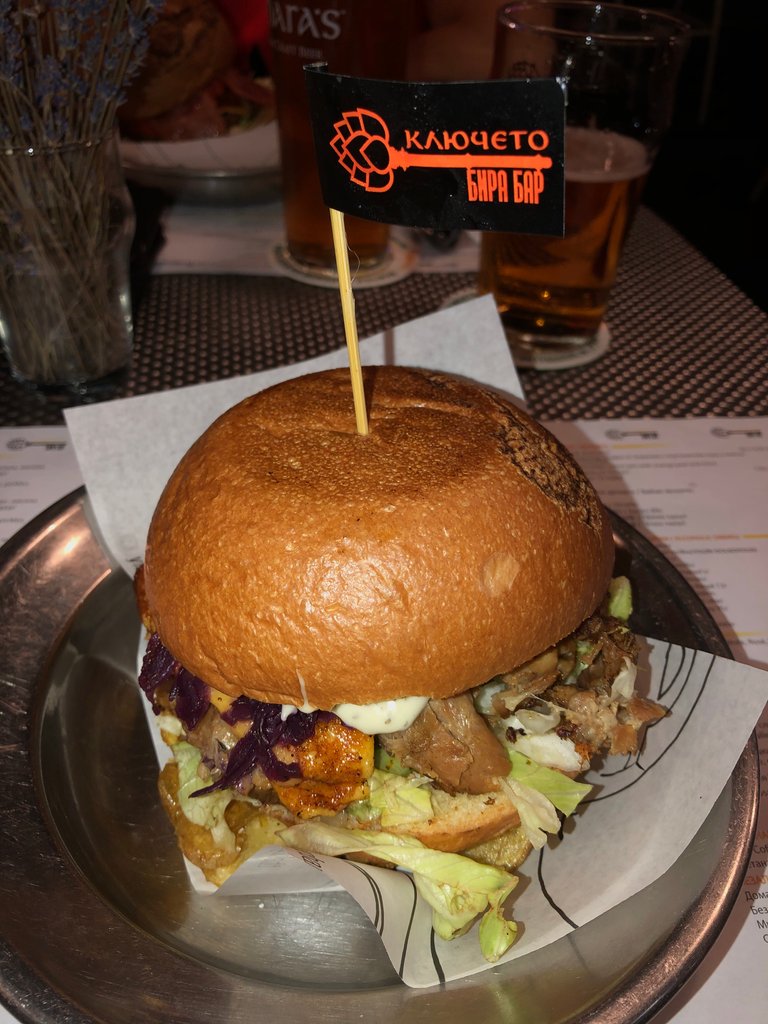 It looks so nice, huh? Even in the burger was written "The Key".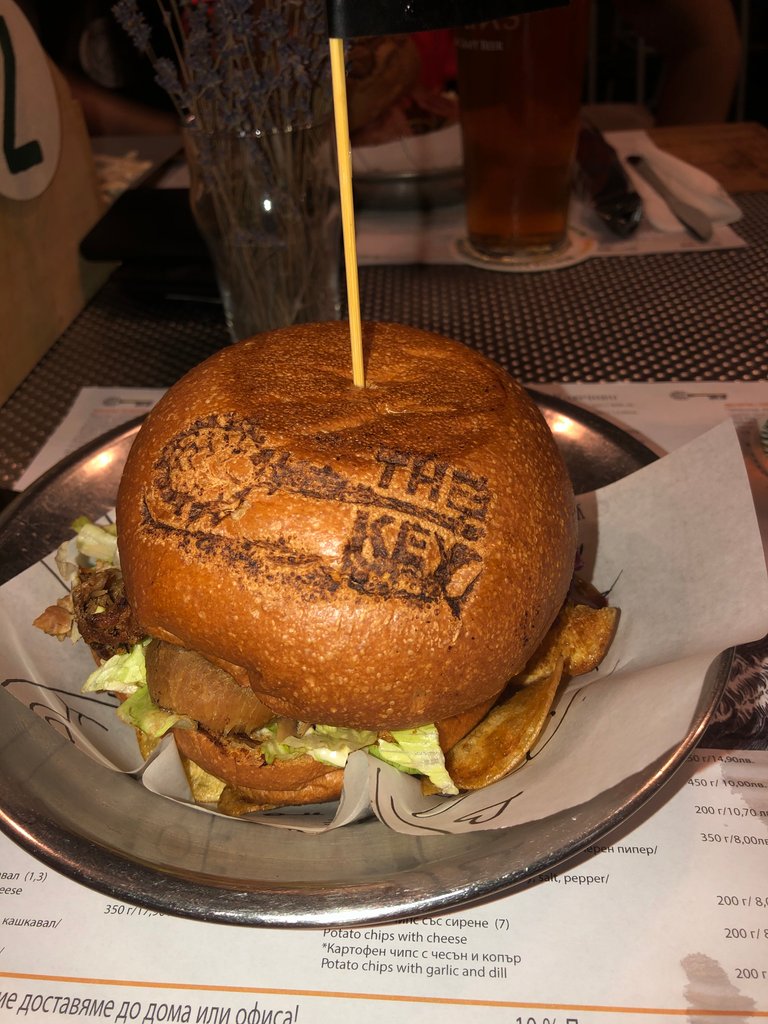 I love burgers. Actually me and @iliyan90 we met for fist time in a Burger place where we both worked before 3 years. For me it was a really pleasure to work in such a place. I have to find a picture from my last shift burger in this restaurant -> I made myself a burger which coasted around $80 and it was big as f*ck. If you are curious how do I look while eating one of my favourite food, just take a look 👀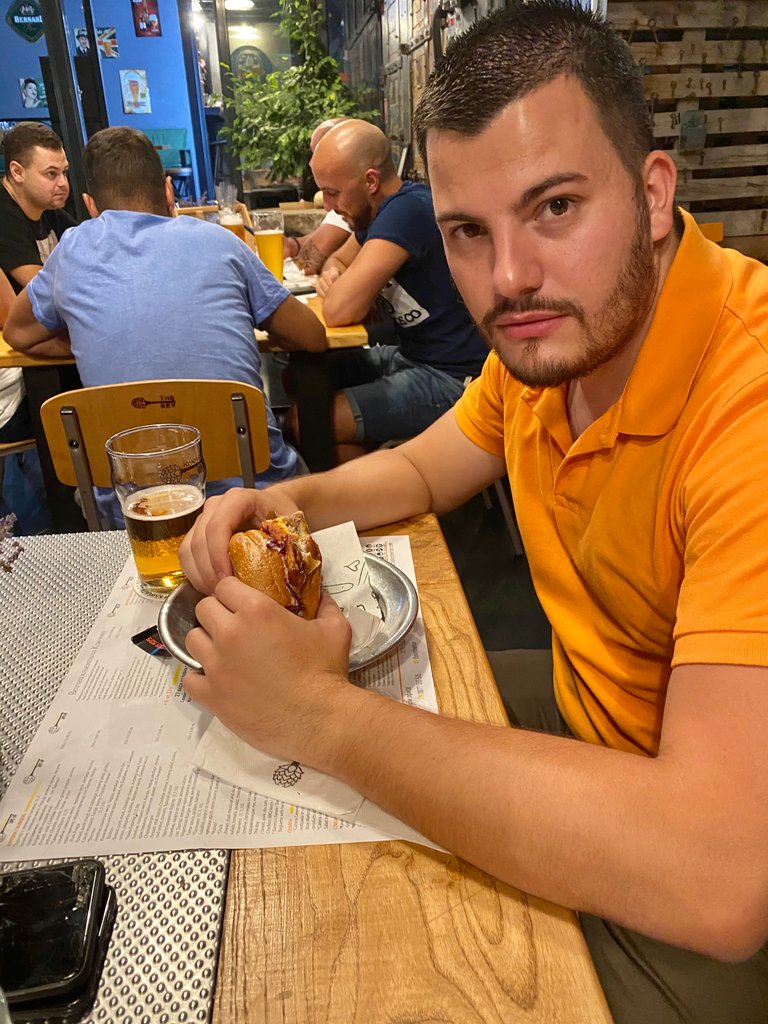 I can say serious 🤪 Or concentrated. By the way the match was very uninteresting. I expected that the both team will score at least 4-5goals, but the half time was only 0-0 . I forgot to mention that my friends are big fans of Paris Saint Germain.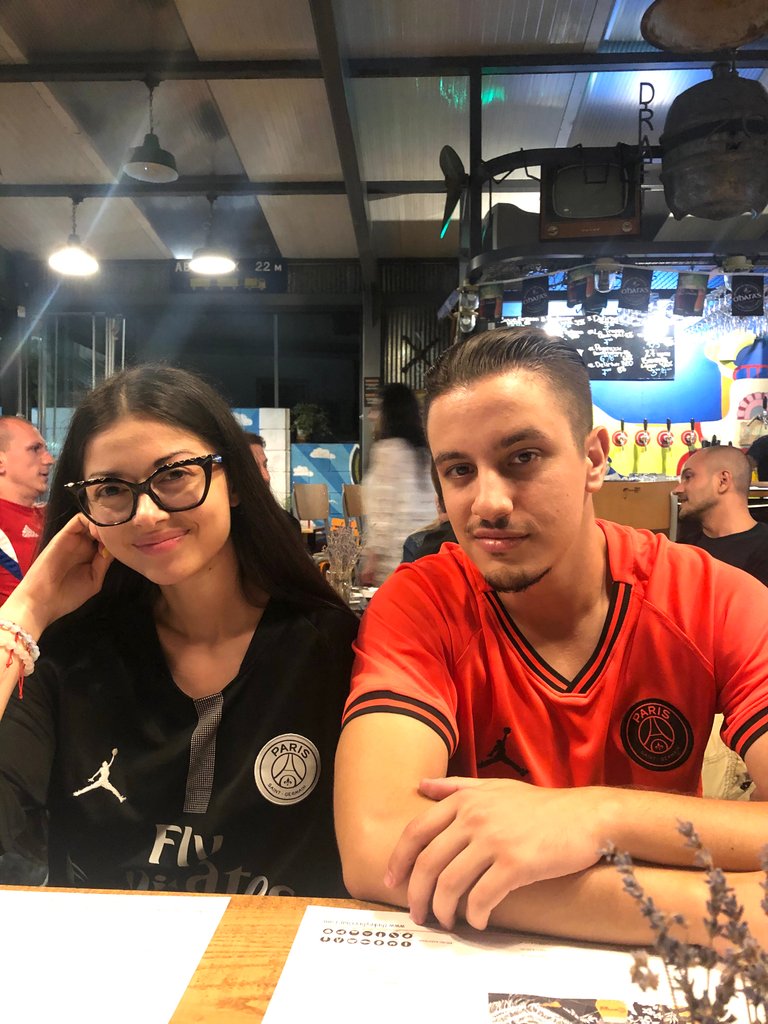 They look happy here. Bayer Munich won agains Barcelona with 8-2 so I was sure that they will win again PSG. Money are not playing in the pitch. Germans are always winning in this type of matches.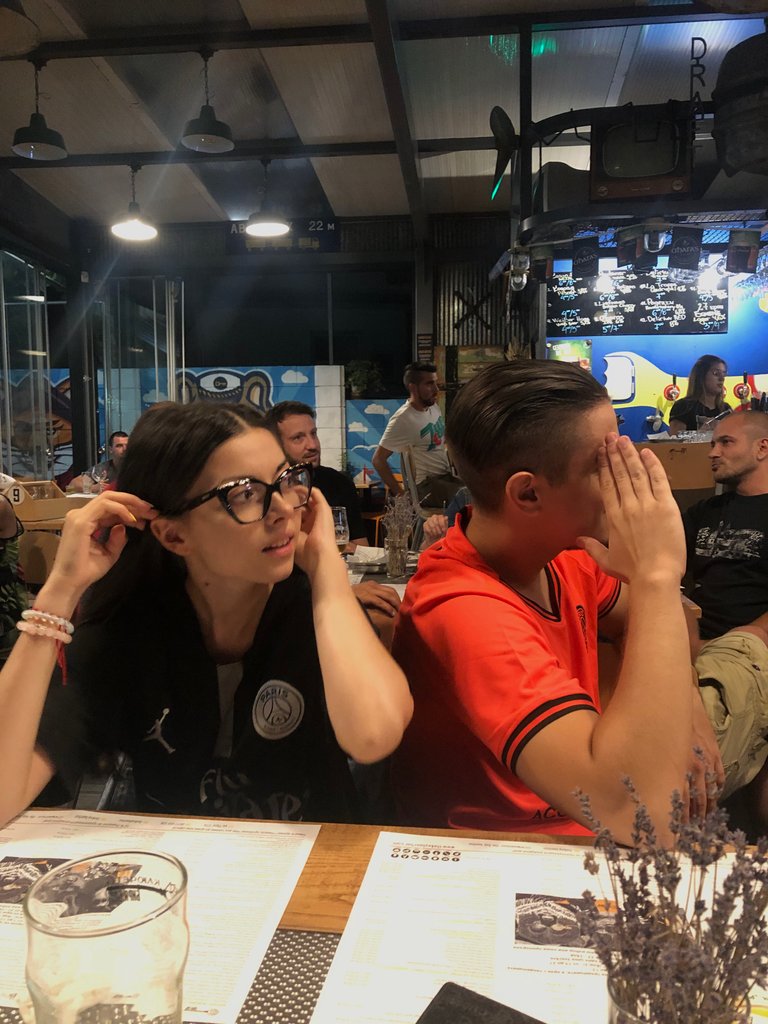 That's what happened. My friend Viden don't want to show his dissapointed face because his favourite team loses 1-0.
Bayer Munich became a European champion!
The last thing that I want to share with you is this: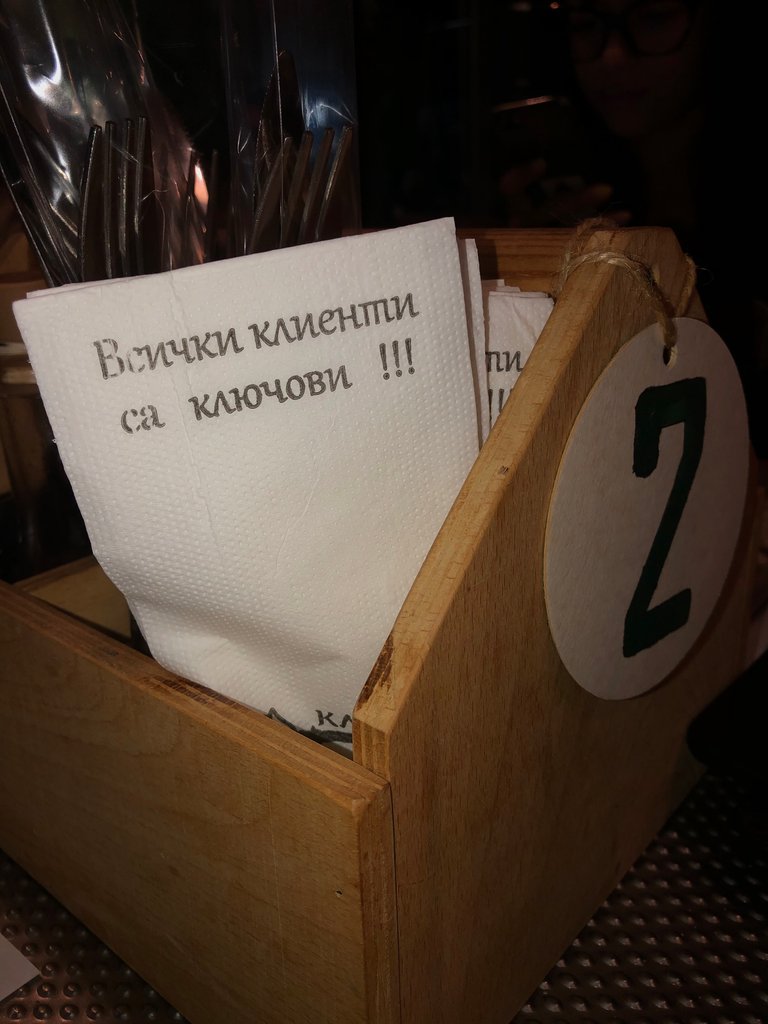 In the Beer Bar "Klucheto/ The Key" on the napkins is written "Всички клиенти са ключови" which means
"All customers are Key".
Have a nice weekend everyone and don't forget to share your #BeerSaturyday story ! Cheers 🍻